Killer Nails®
supports longer, stronger nails and hair
Strengthens nails and hair
Improves nail thickness
Reduces brittle nail splitting and breaking
High-Potency Biotin
30 vegan capsules, 30 days
Science
Biotin is an important b vitamin for the health of hair, skin and nails. A study showed women who were given biotin had Increased nail thickness, reduced splitting, and made the irregular dorsal surface of the nails more regular in women with brittle nails.
Ingredients
Vegan Biotin

Strengthening Formula
How To Take
Take 1 capsule, at any time, with food.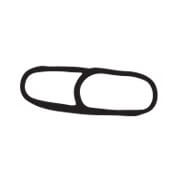 Take 1 capsule
at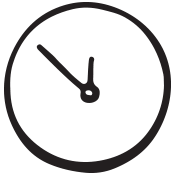 Any time
with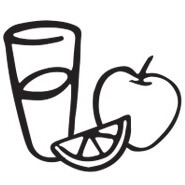 Food
How It Works
Strengthen your nails with HUM's high potency, vegan Biotin formula.

Christine

I've been taking this and my nails are growing and my hair is too! I love these!

Jan 22, 2020

Rachel

My! nails! are! so! much! stronger! I can't believe this. Even after undoing gel nail polish, they are so much stronger than before. My hair is also benefiting from these; it does not seem as thin as before (this could be a benefit of changing shampoos as well, but I think these pills are helping). Would recommend!

Jan 13, 2020

Emily

These really work and they work well!! I had nails that would not grow and would always break. Since taking these vitamins my nails are long and strong! I'm amazed!

Oct 20, 2019

Alareen

I have never been able to grow my nails. They have been thin and break easily until I found this supplement. After a month of use, my nails are long, thick and healthy. I also noticed my hair is growing and feeling better as well. Great supplement!

Oct 19, 2019

Katie

I had a gel manicure that finally wrecked my nails-I've never had problems with peeling or splitting nails before so I had no idea how to fix. I started taking these and within two weeks my nails stopped splitting, and within the month they were hard again. Like, so hard it felt like there was a gel manicure on them keeping them in place. An added bonus is that I think my hair also grew!

Oct 4, 2019

ryanc2

Nails were strong again within two weeks. I also felt that my hair was looking stronger as there was less hair on my hair brush everyday. I recommend these for those who are looking for stronger nails that won't break! There were a couple instances where I thought for sure my nail broke but when I looked, it was still there! Couldn't believe it!

Aug 18, 2019

Berex

I'm on my second month and I think it's helping. I've got one nail that constantly cracks and splits, and it's only happened once since I've started the supplement. I'd like to give it another month or two, as this formulation seems unique in the market.

Aug 5, 2019

Mary

Grew my nails visibly longer within a week or two of my first jar

Jul 20, 2019

OMG girp

OMG! Okay so I've never in my whole life had nails ! All my friends like having those pretty oval shaped nails And I'm like ughhh Then I tried killer nails And 3 weeks after I have oval shaped nails! A miracle worker those vitamins Thank you!!

Jul 19, 2019

Jonathan vargas

I really thought this will not work TBH. but as soon as i began to take the pills around my 3rd or 4th day i started to see my nails grow is crazy, and I had nothing on my nails, Nada! Now my fingers will finally have nails LOL.!! I am very satisfied still have a long way to go but i am happy.

Jul 3, 2019
Need help finding the right
product for you?
Our 3-minute look and feel great quiz will change your life forever. Meet your free personal nutritionist and earn $10 off your first order!
Get Started