A Derm Shares the 5 Best Ingredients for Dry Skin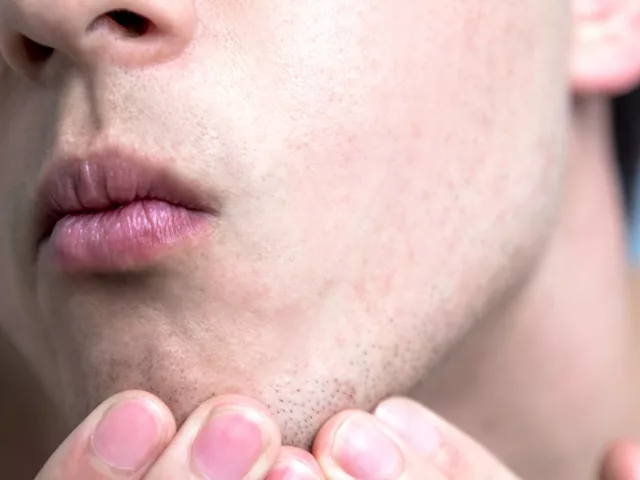 Looking for the best ingredients for dry skin? A dermatologist says to keep an eye out for these healing and hydrating powerhouses in your product search.
Whether you're genetically predisposed or otherwise in the midst of a harsh winter or scorching summer, experiencing dry skin is a common possibility. (In the latter case, extreme weather changes can
zap our skin of moisture
, leaving it dry and rough to the touch.) While you might think that slathering your skin with petroleum jelly or other rich moisturizers will help, your best bet is to get more tailored with your routine. So to help you do just that, we consulted NYC-based cosmetic dermatologist
Michele Green, MD
.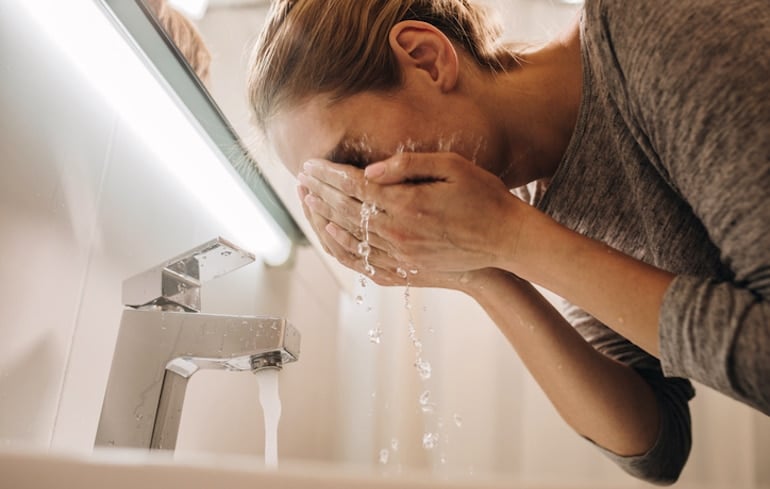 The 5 Best Ingredients for Dry Skin
Discover Dr. Green's favorite ingredients for dry skin prevention and repair below. With them in mind, you just might rethink your go-to cleansers, moisturizers, and
face masks
.
1. Glycolic Acid
Forget about
harsh scrubs
. If you have dry, redness-prone skin, Dr. Green says to reach for a product infused with glycolic acid. This gentle chemical exfoliant is found naturally in sugarcane and fruits, and is popular because it's ideal for even the most sensitive skin. Dr. Green shares that glycolic acid is often prescribed to resolve skin concerns related to:
dryness
texture
clarity
firmness
elasticity
"Where dry skin can cause dullness, using an acid removes the top, dull layers, promoting the
production of collagen
and elastin," she adds. In other words, not only will glycolic acid help with dryness and dehydration, but anti-aging, too!
2. Lactic Acid
Speaking of skincare acids, Dr. Green says that
lactic acid
is also among the best ingredients for dry, sensitive skin. "Many prescription moisturizers contain lactic acid because of its ability to heal dry skin," she explains. "It acts as a gentle exfoliator that helps improve the skin's natural moisture [barrier]." As such, lactic acid not only revitalizes the appearance of dullness and dryness, but also keeps skin hydrated over time.
3. Aloe Vera
Sure, aloe vera helps heal sunburns—but it's often overlooked when it comes to dry skin. However, given its healing, hydrating properties, Dr. Green says it's a must for dry and dehydrated skin. "It tends to soak in quickly, even in its natural form, and it's great for sensitive skin," she says.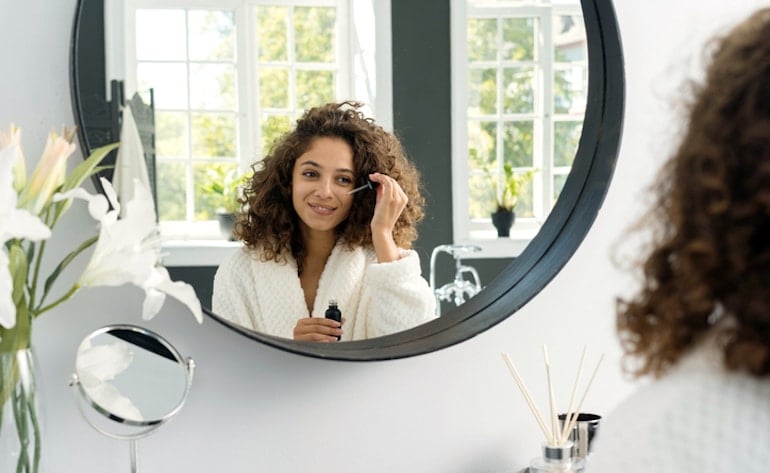 4. Hyaluronic Acid
This superstar ingredient holds up to 1,000 times its weight in water. The result? Plump, hydrated skin on the spot. "
Hyaluronic acid
is a popular anti-aging ingredient that hydrates and softens skin, and helps minimize breakouts from clogged pores," Dr. Green shares. "As a molecule naturally found in the body, hyaluronic acid [is] one of the most natural ways to boost skin hydration." Better yet, hyaluronic acid is one of the best ingredients for skin of all types and tones. Consider looking for it in products such as
serums
, moisturizers, and face masks.
5. Ceramides
Last but not least, be sure to add ceramides to your dry skin routine. "Whether you experience seasonal dry skin or suffer from dryness year-round,
ceramide-infused products
help replenish skin," Dr. Green says. "Using products enriched with ceramides helps restore your skin's hydration and lock in moisture in even the most extreme temperatures."
What ingredients should I avoid for dry skin?
On a parting note, if you suffer from dry skin—no matter when or why—Dr. Green advises against using products containing fragrance and alcohol. "These ingredients can exacerbate dry skin," she warns. That said, be sure to always check your labels. Then, simply stick to the helpful hydrators above to quench your complexion and upgrade your dry skin routine.
More like this