A HUM Editor's Top 7 Clean Skincare Products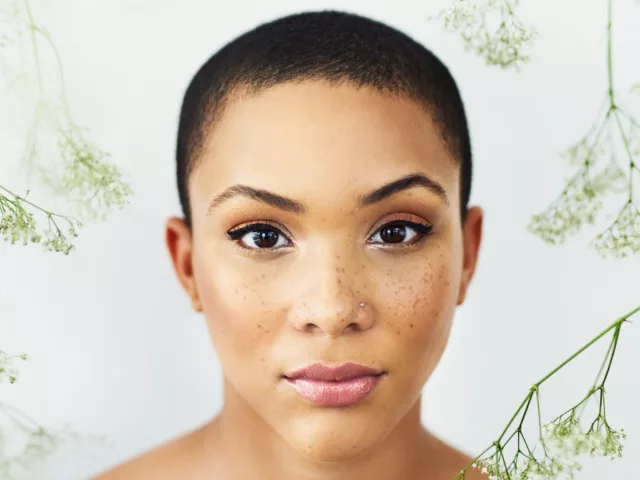 Can clean skincare help get your health back on track? In 2019, I discovered that I have Hashimoto's (an autoimmune disease that attacks thyroid function) and
hypothyroidism
(the condition it spurs, resulting in major buzzkills including fatigue, depression, and weight gain). Ever since,
I've been on the hunt to treat my thyroid gland—and endocrine system at large—with some necessary TLC: medically, nutritionally, and otherwise.
I'd heard about endocrine disruptors and other suss chemicals in products before. But now I knew I needed to go beyond *face* value, which is why I'm transitioning to clean beauty.
What Is Clean Beauty exactly?
By clean beauty, I'm talking about skincare (and cosmetic and
hair care
) products that are free from suspect additives. These include
endocrine disruptors
, carcinogens, and other ingredients that can compromise your health and well-being.
Skincare Ingredients to Avoid
"Studies suggest that
parabens
,
phthalates
, and
pesticides
are potentially the most disruptive to hormones," says
Angelique Panagos
, a London-based
nutritional therapist
and hormone expert. She also warns against the ingredient listing of fragrance or parfum. While it may sound nice on the nose, it can actually include countless undisclosed, harmful ingredients protected as "trade secrets" under the
Food, Drug and Cosmetics Act of 1938
. "The body can mistake [these additives] for estrogen, and this fake influx can cause
hormonal imbalances
," she continues. Other
chemicals in skincare
to steer clear of include but aren't limited to
sulfates
(SLS and SLES),
formaldehyde
(yep, the key ingredient in embalming fluid),
mineral oil
, and
oxybenzone
.
Do My Products Count as Clean Skincare?
To determine if a given product is clean, make sure you:
Watch the Wording
Unfortunately, there's no regulatory oversight on the use of buzzy marketing words in this realm, such as natural, green, and yes, clean. Furthermore, if something's natural or organic, that doesn't necessarily mean it's non-toxic. Similarly, just because something's synthetic doesn't mean that it's harmful. It's also worth noting that while some brands may pride themselves on being free from certain harmful ingredients, others can still lurk under the radar. Simply put, the sad-but-true fact is that it's typically up to the consumer to self-educate and diligently scan ingredient lists.
Check Your Sources
For starters, ensure that the product in question is free from the harmful additives mentioned above—many of which are disguised under other monikers.
Smooth criminals, I tell ya!
Next, if you're shopping at Sephora, products with the
Clean at Sephora
designation are a good starting point. Additionally, newer retailers including
The Detox Market
are setting the standard for non-toxic beauty. Finally, you can consult resources such as EWG's
Skin Deep
database and the
Think Dirty
app to search and scan safety ratings of a range of personal-care products.
My 7 Go-To Clean Skincare Picks
FTR, there's no need to wipe your entire shelf clean and start from square one. (Unless you have the funds and
really
want to, then by all means, you do you.) I started to phase in new, clean products as I finished my old, potentially harmful ones. Luckily, more non-toxic brands and products are on the market than ever before, even at
budget-friendly price points
. Here are a few of the clean skincare products currently on my shelf:
Goldfaden MD prides itself on being the "first physician-strength, dermatologist-developed, naturally inspired" skincare line. I tested out their
Radiant Skin Renewal Starter Kit
this summer, and it didn't disappoint. My absolute favorite in the bunch is this
exfoliating
scrub—made with ruby crystals (luxe!),
hyaluronic acid
, and antioxidants—which is gentle enough for daily use.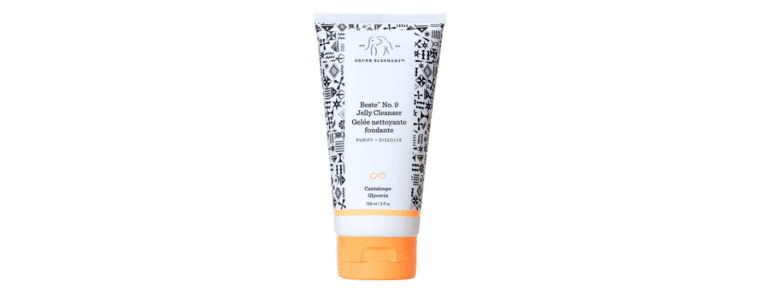 For my
Sephora birthday gift
this year, I opted to try out Clean at Sephora cult fave Drunk Elephant. Star ingredients in their cleanser include glycerin and cantaloupe fruit extracts, both of which are super gentle and hydrating. I love using it post-exfoliation to keep my
skin barrier
healthy and happy.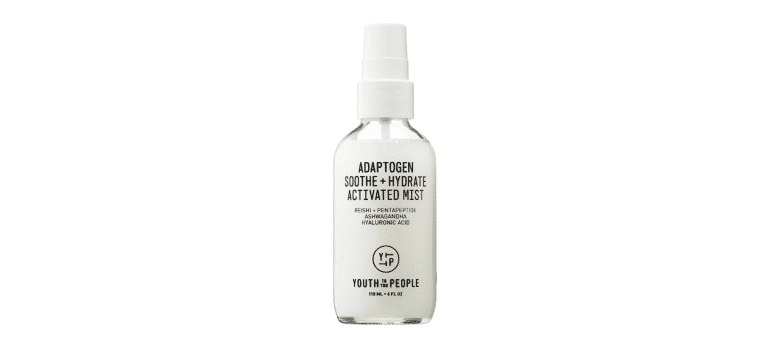 Along with YTTP's
Superfood Firm and Brighten Serum
, this mist helped me combat a curious case of
dehydrated skin
. Healing ashwagandha and hydrating reishi, hyaluronic acid, and glycerin make this clean-as-a-whistle spritz a no-brainer. I spray it on pre-serum to lock in moisture and throughout the day for mini spa moments.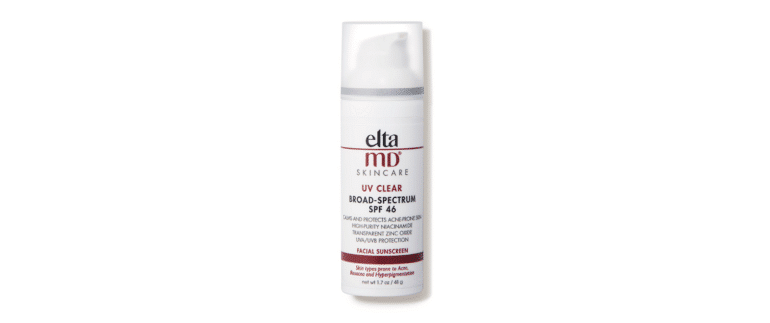 Sunscreen is an absolute must for everyone—full stop. After reading countless praises from beauty editors and derms, I decided to try out Elta MD's UV Clear SPF 46. (Note: It uses both mineral zinc oxide and chemical octinoxate, with 
EWG ranking this formula
at a relatively safe three out of 10.) Its
niacinamide
and
lactic acid
have been incredibly kind to my problematic skin.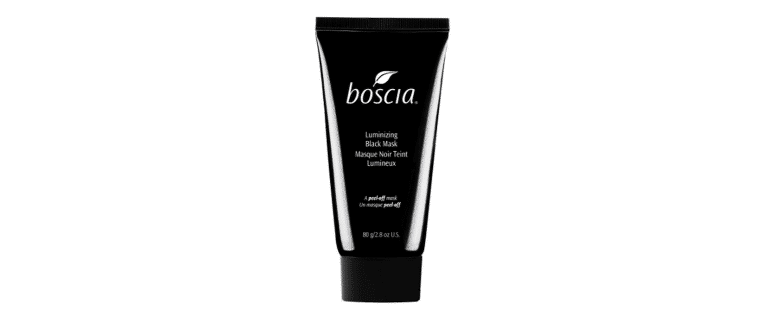 My
glass-skin-seeking comrade
gifted me this peel-off mask, which has officially reached holy-grail status. This clean skincare select simultaneously brightens with vitamin C and clarifies with activated charcoal, and is free from endocrine-disrupting preservatives, sulfates, parabens, and more.

My name is Michele, and I'm a lip balm addict
. Once upon a time, I was loyal to a petrolatum-based offering from one heritage brand for over 15 years (by far my longest relationship of
any
kind,
ever
). But things
began to appear toxic
, so back on the (beauty) market I went. I'm now happy to say that I'm in a healthy, committed relationship with this safe and sweet rebound, packed with antioxidant-rich reservatrol and healing jojoba oil.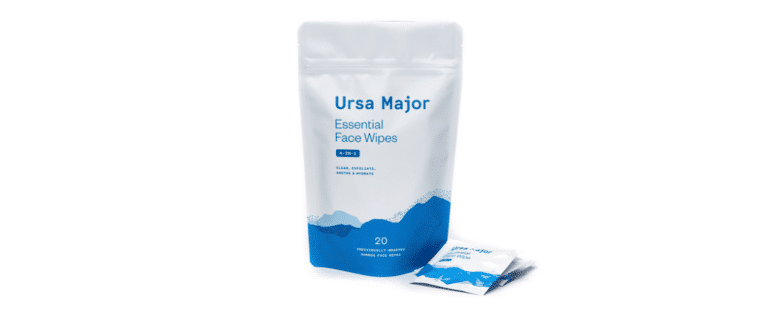 I love me some
hot yoga
and
infrared sauna
action, so post-schvitz wipes are as necessary as water and electrolytes. It's seriously difficult to find face wipes free from harmful ingredients, even if they're from seemingly innocuous, "natural" brands. I'm grateful I found these (actually) clean ones from
Ursa Major
, so I can sweat out the bad stuff without swiping on more contaminants afterward.
Final Thoughts
"More research needs to be done into endocrine disruptors in skincare. But we also need to take charge of our own health by knowing what we're putting in and on our bodies," advises Angelique. Do I think that switching to clean skincare will magically heal my thyroid? Not quite. But if doing so has the potential to avoid further damage to my hormones and health, then I'm on board. And if I achieve clear,
glowing skin
in the process, so be it.
More like this