How to Recycle Your Empty Beauty Products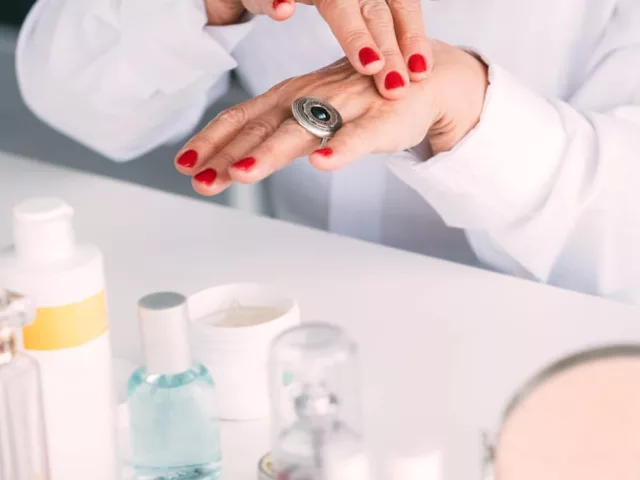 Keep reading to learn how to recycle empty beauty products in the most eco-friendly way.
Scientists are uncovering more and more about climate change. As a result, people everywhere are looking for ways to do their part to help protect the environment. One of the most popular and accessible ways to get involved is to start recycling. But we're not just talking about bottles and cans. Did you know that you can recycle beauty and personal care products, too?
The Problem with Plastic Beauty Packaging
You might not think that personal care packaging amounts to much, but in reality, it does. In fact, as
National Geographic
reports
, "The amount of plastic packaging on U.S. products (not just on personal care items) has increased by over 120 times since 1960—with almost
70 percent of that waste
piling up in landfills." Considering personal care (which includes beauty) has erupted over the years into a
$90 billion industry
, you can imagine what that means for landfills. As the Zero Waste organization points out, we're looking at
120 billion units of cosmetics packaging
each year, all of which is manufactured by destroying
18 million acres of forest
, again,
each year
. Yikes! The biggest problem with beauty and personal care items is that not all parts of the packaging are always recyclable. As a result, many people toss their empties into the trash, rather than the recycling bin. But let's change that, shall we? Ahead, discover how to recycle beauty products the right way. Mother Earth will thank you!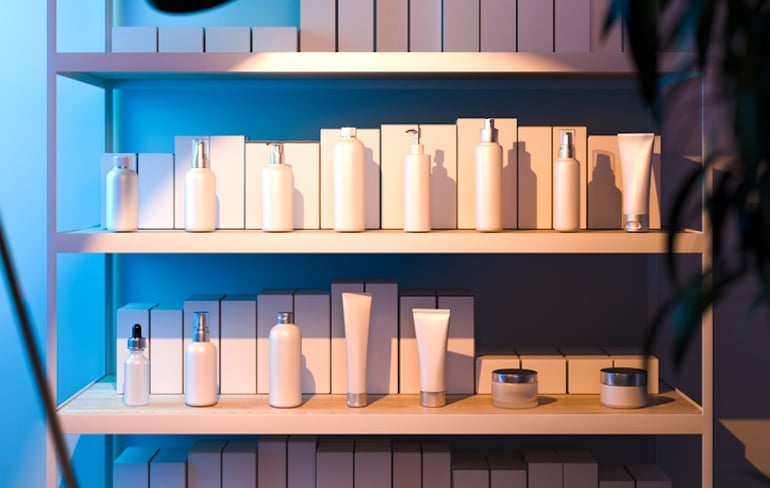 Which beauty products are recyclable?
Rather than talking about what is recyclable, let's first weed out what isn't. According to Terracycle, a recycling business that "collects non-recyclable pre-consumer and post-consumer waste on behalf of corporate donors," the below items
can't be recycled
in traditional recycling programs:
soap dispensers and tubes, body wash caps, lotion dispensers and caps
tubes and caps (of lip balms, lip glosses, shampoos, conditioners, hair gels, and hair pastes)
lip liner and eyeliner pencils
makeup cases and tubes (of lipsticks, lip liners, eye shadows, eyeliners, mascaras, powders, bronzers, concealers)
However, you can purchase a
Terracycle Zero Waste box or pouch
and send such items in for return, where they'll be recycled into new products. (Note: Their beauty product recycling program may be
expensive
for some.) Bottom line: What can you recycle through Terracycle? Anything under two inches. This means that, in addition to all miniatures and travel-sized products, lids of personal care products—whether from a tube of toothpaste, bottle of shampoo, or jar of lotion—are fair game.
What's the best way to prep products for recycling?
In order to recycle the products
not
included in the list above—including skincare and
hair care product
bottles—you'll need to rinse them out thoroughly. In other words, approach them the same way you would with your grocery bottles and jars. For more detailed instructions about the specific type of product you're looking to recycle, check out
Recycle Now
, a recycling platform that makes it easy to know what can be recycled. No matter what type of product you're hoping to toss, Recycle Now will help. Better yet, they'll ensure that it's done in the most eco-conscious way possible.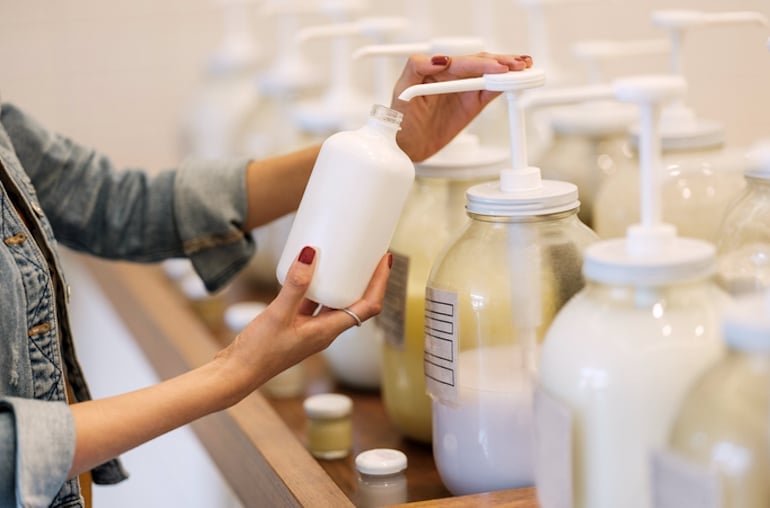 What else can you do?
In addition to learning how to recycle the right way, opportunities exist in which you can
change up the products
you're purchasing. Nowadays, refillable packaging (as seen with Fenty Beauty, Kjaer Weiss, and an array of other beauty brands) exists. By opting for these products, you'll have to think less about what to do with them when you reach the bottom. And, of course, such refillables should be recycled as well to uphold your latest and greatest eco-friendly routine. Lastly, you may want to place an extra bin in your bathroom to collect recyclable items that may have another life ahead of them.
To see what HUM is doing to reduce single-use plastic across our brand, learn more about our transition to using only 100% ocean-bound plastic.
More like this