Charlotte Cho Teaches Us About the K-Beauty Glow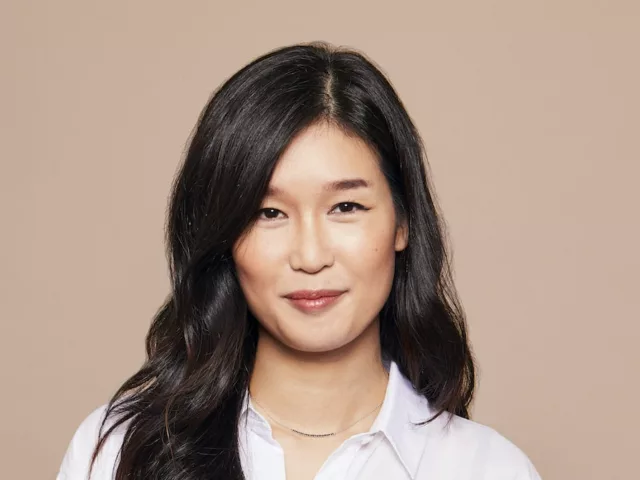 Learn about the wonderful world of Korean skincare with K-beauty maven Charlotte Cho.
Double cleansing, snail mucin, sheet masks—oh my! With seemingly endless options formulated with innovation and care, K-beauty remains one of the most popular skincare niches to date. To learn more about K-beauty routines and products, we caught up with Charlotte Cho, co-founder of
Soko Glam
and a pioneer behind its stateside success.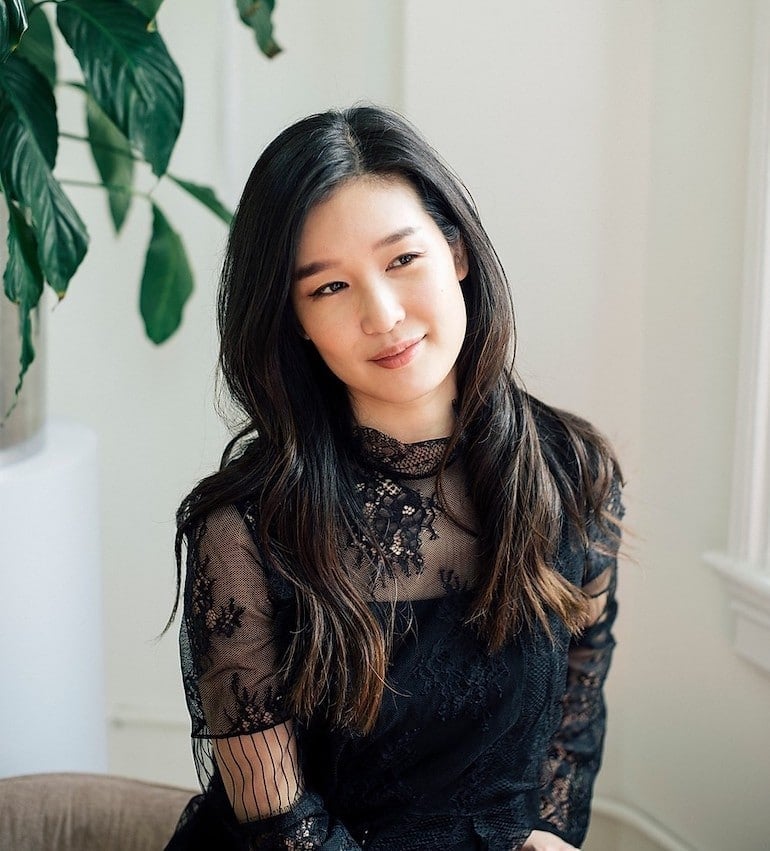 K-Beauty 101 with Charlotte Cho
What is K-beauty and What Makes it Unique?
Essentially, the term K-beauty encapsulates proactive skincare with an emphasis on self-care and total wellness. "K-beauty has a 'skin-first' philosophy. It means caring for your skin and getting to the root of the condition, instead of covering it up with makeup," Charlotte begins. "As a whole, there seems to be a greater commitment to and interest in skincare rituals. It's used as a moment of daily meditation and comfort, which is a point of difference from the US beauty market at large."
What mAKES K-BEAUTY SO POPULAR?
Charlotte attributes several key factors to the lasting trend of K-beauty in the US. Chief among them are the use of high-quality ingredients and innovative products. Further, she continues, "it's based on a lifestyle focused on having good skincare habits," which makes for a more
holistic approach to skincare
and wellness. Lastly, whereas some of the leading skincare products in the US and Europe can run up to three-figure price points, Charlotte prides K-beauty products not only for their affordability, but also trust and efficacy.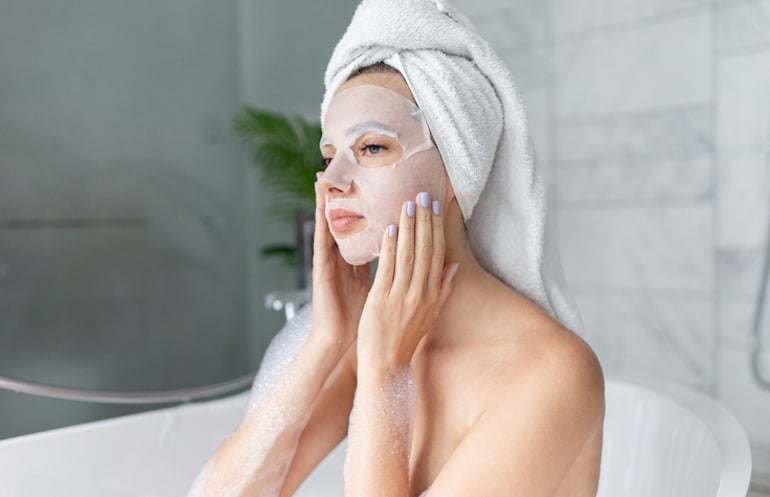 What inspired you to start Soko Glam?
After graduating from college, Charlotte moved to Seoul to work in PR for Samsung. "I absolutely fell in love with Korea—not only with the country itself but also K-beauty and skincare," she begins. "I learned so much from my savvy Korean friends. They taught me all the tips and techniques that are still with me today." Her new K-beauty routine not only improved her skin, but also impacted her life, as Charlotte discovered newfound confidence. From there, it was time to get down to business. "My husband, Dave, and I decided to launch Soko Glam in 2012 to curate my favorite K-beauty products and share my skincare knowledge," says Charlotte. As for the ultimate goal? "For people around the world to look forward to only good skin days ahead."
What's the story behind your in-house skincare lines?
"After eight years of curating the best of K-beauty, we launched
Then I Met You
," Charlotte begins. This five-step line includes a double cleansing duo, toner, essence, and a lightweight gel cream. The collection was inspired by what specifically works for her skin. And as someone who's tried and stocks hundreds of the best K-beauty products, Charlotte Cho may very well be one of the top experts for product recommendations. As for the summer 2020 launch of Good (Skin) Days™, the Soko Glam team took a more collaborative approach. "We made it a priority to focus on innovative ingredients and delivery methods that we knew our community wanted and needed," Charlotte begins. "Good (Skin) Days™ is based on years of feedback, focus groups, one-on-one skin consultations, reviews, and testimonials."
What's your favorite part of your K-beauty routine?
While there are many to choose from, Charlotte holds one K-beauty routine staple in particularly high regard. "Double cleansing is synonymous with K-beauty, and I can attest that it's truly life-changing," she begins. "When I first started using skincare, I barely even washed my face—so the thought of using two cleansers was daunting to say the least. But after incorporating an oil cleanser followed by a water-based cleanser into my routine, my skin started to clear up and
have a glow
. The results spoke for themselves and now I'll never look back!"
What's your holy grail product and why?
Again, Charlotte doesn't hesitate to play favorites. Without a doubt, she says, she can't live without vitamin C. "Our
Good (Skin) Days C's The Day Serum
has 10 percent vitamin C and camu camu, two efficacious ingredients for more glowy-looking skin," Charlotte explains. She continues to say that vitamin C products can help
fade dark spots and hyperpigmentation
while boosting radiance.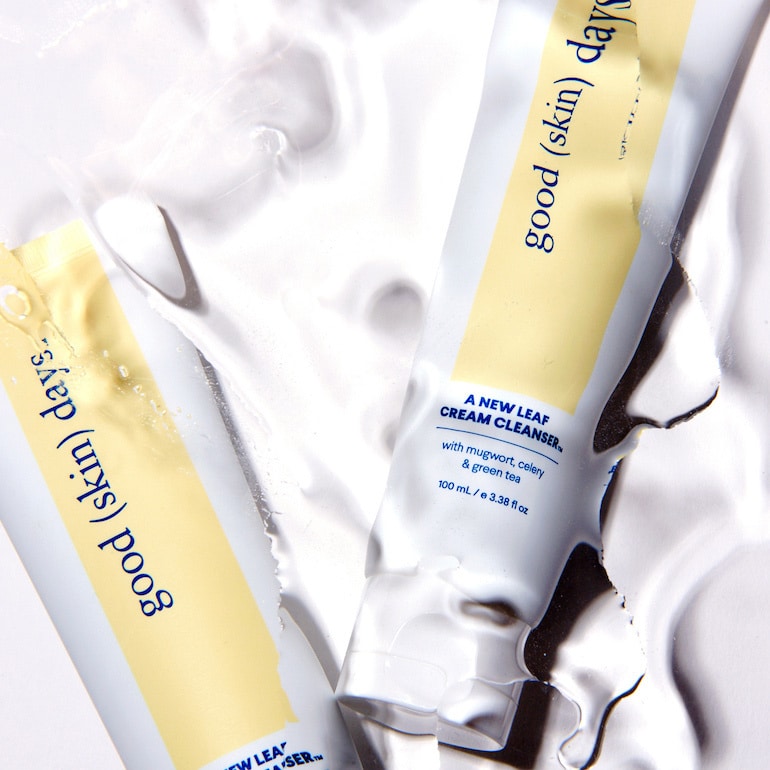 Finally, Is a K-BEAUTY routine with 10+ steps truly necessary?
Amassing up to a dozen or more skincare products can seem daunting for your wallet, time, and shelf space alike. However, Charlotte clarifies that the overarching idea is personalization rather than mere accumulation. "When I coined the term 'Korean 10-step skincare routine' in 2012, my intention was to help inform and educate everyone on how to design a skincare routine that worked for them," Charlotte begins. "The number of steps is truly personal, as it depends on your skincare goals and concerns." Essentially, you should carefully select products based on maximum benefit and purpose. For guidance, Charlotte shares her recommended K-beauty steps as follows:
cleanse
prep
treat
protect
Simply find the best products for you, apply them in the right order, and let the best of K-beauty effortlessly shine through.
For more K-beauty inspo and to learn more about Charlotte Cho, follow her on Instagram.
More like this