Founders Unfiltered: GLAMGLOW's Shannon Dellimore
Time to learn from two beauty bosses: Walter Faulstroh and Shannon Dellimore.
To look and feel our best, we learn from the best in the biz. This week, HUM Nutrition's CEO and co-founder, Walter Faulstroh, sat down with founder Shannon Dellimore of GLAMGLOW to compare notes on beauty, business, and beyond.
What inspired you each to create your companies?
Shannon Dellimore: For GLAMGLOW it was out of a need for a product that really delivered instant results. At the time, you had to use five different products to see a small difference in your skin. We wanted to create a single product that could do a lot of things all at once and show a difference right away.
Walter Faulstroh: For HUM, we felt like there was a huge opportunity to deliver beauty that works from the inside out. I started the company based on my personal story with breakouts that I finally resolved with nutrition. Through that experience, I saw that there was a complete gap in the market.
Do you remember your first big break as a business?
Walter: Getting our first order was the most exciting thing ever. Even better, it was somebody I didn't even know! I still remember it. We built the website and thought that the first order would just come in. But instead, it was a few hours of silence. There were no orders. So when finally the first order arrived, it felt like a big break.
Shannon: It's funny. My co-founder and I never intended to create a business. We created the first product for a friend of ours who is an actor in Hollywood. Then we became a behind-the-scenes product for studios, make-up artists, and actors. This went on for a year or so and still, we were not intending to have a business.
Then, one day we got a phone call from the Vice President of beauty from Neiman Marcus, and she said, "You know, I got this product. I understand it's yours. I think it's incredible. If you can show me packaging, I would love to put it in all my doors." Then she asked, "Are you familiar with Neiman?" And I was like, "Yes, of course, I can't even afford to shop there!" But that was how we finally became a business and launched for retail in 2011 with Neiman Marcus as our first retailer.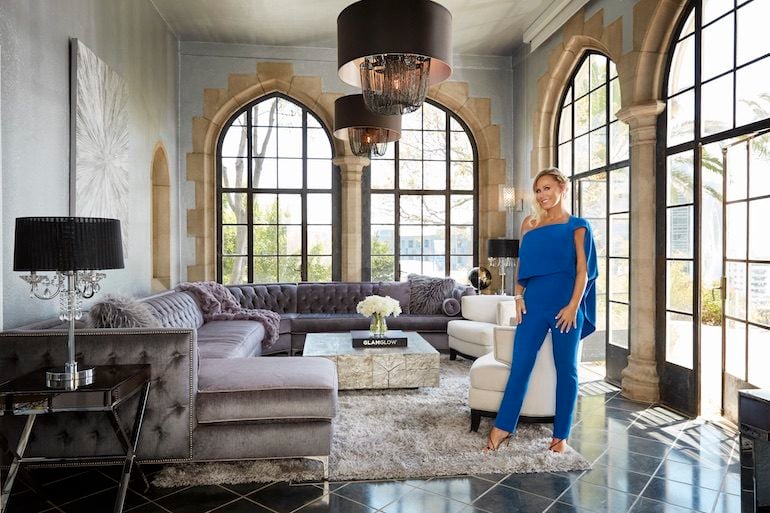 Tell us about your first office space…
Walter: Hah! It was an old house in Hollywood that Chris, my business partner, and I rented out. We worked out of the living room and did everything from there. That was it. We just moved to a very beautiful space, but before that, we shared our parking lot with a strip club!
Shannon: So if employees weren't coming back from lunch, well, you knew where they were… We started in our own home and ended up with almost 10 or 11 employees there. What finally did it was never being able to call in sick because you have people in your home! There was no privacy. So finally it was time to grow up and move out of the house and into the office.
Walter: Which is gorgeous, by the way. When I first heard about Glam Land I wasn't expecting it to actually be glamorous but it really is Glam Land.
Shannon: Thank you!
Name one crucial part of your morning routine
Walter: I actually have two. First, my probiotic from HUM. I switch between Gut Instinct and Skin Squad. I cannot live without those probiotics. They really are game-changers. Then, my espresso. People in the office know if I don't have my espresso in the morning, I'm unbearable.
Shannon: Mine is a cup of coffee, as well. But also working out. I do an incredible heavy lifting workout class every morning that I started a couple of years ago. It's changed me. Not only my body but also my mind and clarity. If I don't start my day that way, I don't feel as good.
What's your best business advice?
Walter: Read. The. Contract. Really, before you sign the contract, read every word of it. If you don't understand something, just ask about it until you do.
Shannon: That's a good one. What I always say is to never take "no" for an answer. If you get "no," keep trying. Keep moving forward and go after your goals. There's always an opportunity somewhere, whether it comes today, tomorrow, or a year from now. Just keep pursuing it.
And your best beauty advice?
Shannon: Mine's a no-brainer. Wash your face. Especially at the end of the day. We all go off the wagon sometimes because we're too tired, or whatever it is. I'm definitely a big culprit of that, too. But if you don't clean your face at night, you pay for it in the morning.
Walter: Mine is really related to the HUM story. It's really just that beauty starts inside. I struggled with acne for years but when I fixed my digestion and my insides, my skin finally cleared up. That was the best beauty advice I've ever received because it really changed my life. Plus, it also led to the formation of HUM, so that's really cool.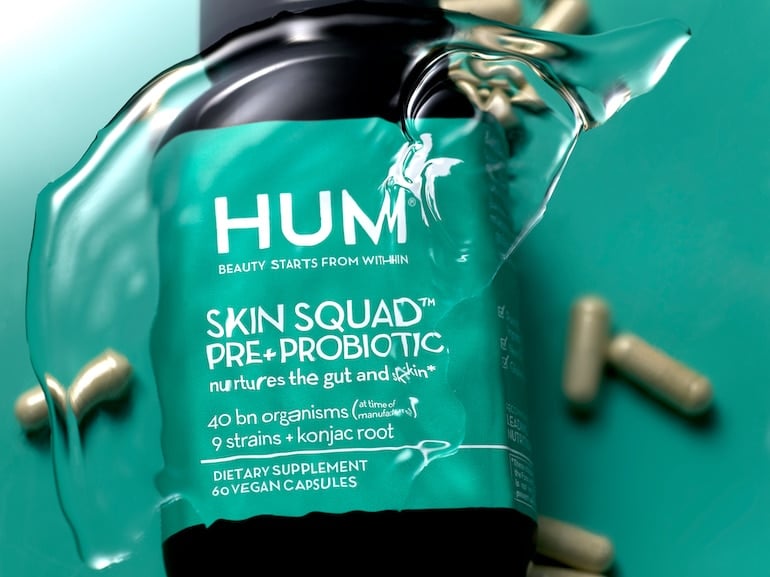 Walter, what's your favorite GLAMGLOW product?
Walter: Shannon, I'm obsessed with the new one you just created, BERRYGLOW. The microbiome is a big topic for us and there's really great research that shows how certain bacteria affect the health of your skin. That is, certain bacteria are good for acne-prone skin. Other bacteria are good for very dry skin. So, I think any skincare with probiotics is the future.
And Shannon, what's your favorite HUM product?
Shannon: I love the Raw Beauty superfood powder. I'm pregnant right now, so I cut out a lot of additional supplements but I still take this and it has a little bit of everything. Some greens taste very green, even when you mix it. These ones don't. I put it in a protein smoothie and it gives me those extra greens and nutrition that I need.
Thanks, Shannon! Learn more about GLAMGLOW online or follow them on social. Follow Shannon Dellimore @glamshann for more founder inspiration.
More like this