Why Ursa Major Chose Vermont for Their Clean Skincare HQ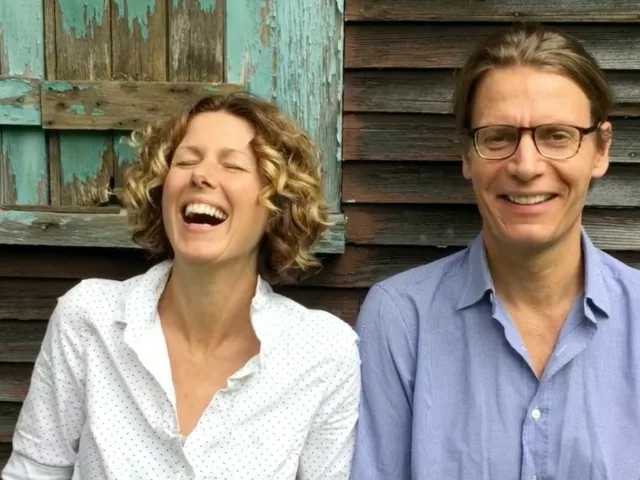 If you think big cities are the center of innovative skincare, think again. There's a clean skincare revolution happening from the little known town of Waterbury, VT. What this location lacks in people (only 5,000 residents), it more than makes up for in opportunities to connect with nature. The result? Ursa Major. These personal care products are inspired by the great outdoors and make you feel as fresh and clean as a mountain spring. Ursa Major co-founder, Emily Doyle, shares how building this eco-friendly brand helped them escape the city and build a more meaningful life rooted in nature and well-being.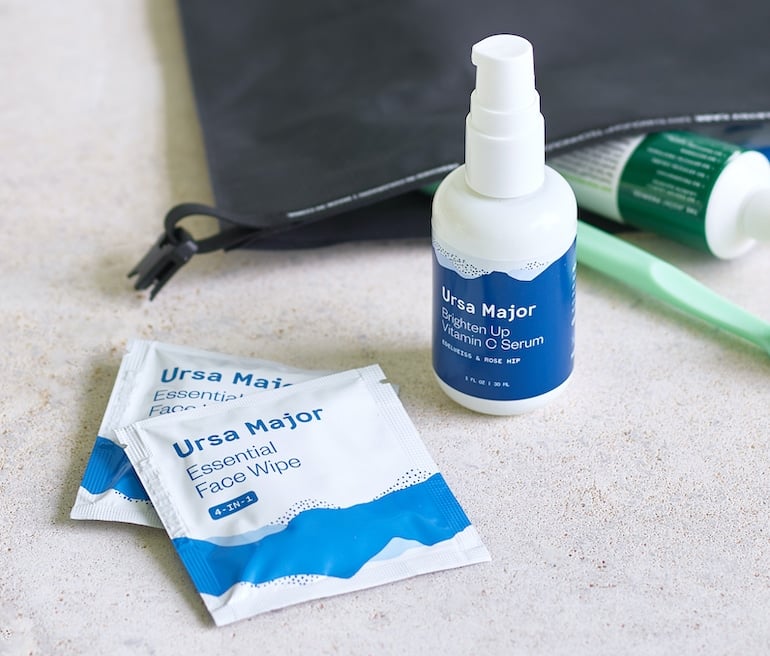 What were you doing before Ursa Major?
My partner, Oliver [Sweatman], and I were both living in New York City and working in the beauty industry before we met. We both loved the hustle, culture, and sense of possibility that big city living offered, but wanted to simplify and be closer to the mountains and family. We bonded over the idea of leaving the city to reboot in Vermont.
Why Vermont?
Oliver and I love spending time outdoors. We're big believers in the restorative powers of nature. For similar reasons, we try to eat a mostly organic,
whole food diet
. Vermont's a great place for us to be. Between the thriving natural food scene, the boom in organic agriculture, the ready access to the outdoors and the emphasis on healthy, sustainable living, there's plenty of inspiration. Plus there aren't too many distractions up here so it's really easy to get into a rhythm and focus on your craft, whatever that may be. When
people use our products
, we want them to feel like they are getting nourishment, and getting that "breath of fresh air" feeling we get when we take a brisk morning hike in the forest. We believe this is a powerful building block for integrated wellbeing.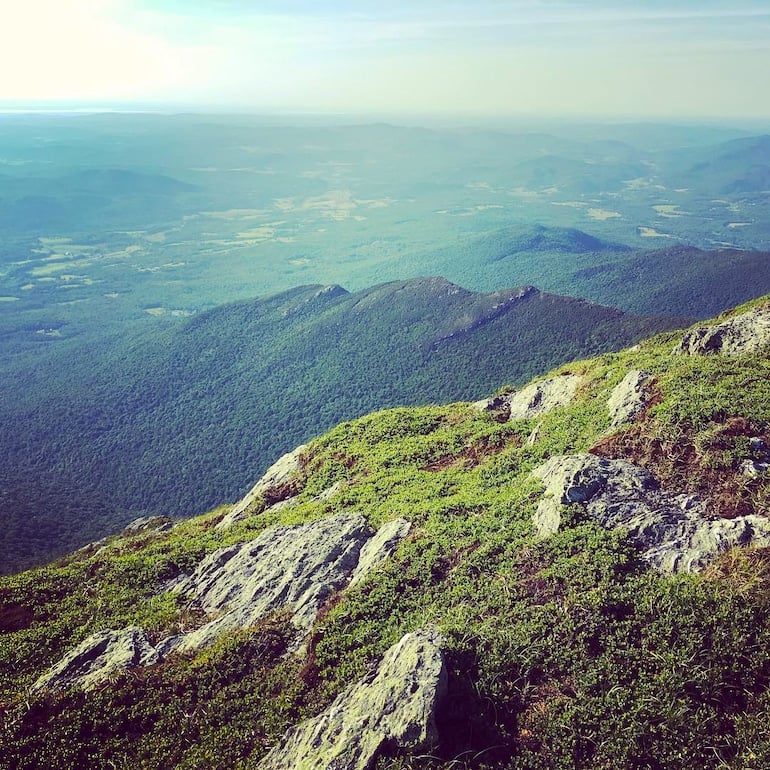 Why skincare?
Just before moving to Vermont, we both went on a bit of a wellness kick together. As part of that, we began to pay more attention to what was in our personal care products. What we discovered through reading blogs, books, watching videos and talking to experts in the field was pretty alarming. The more we learned, the more concerned we became.
This kicked off a long and frustrating search for clean, effective alternatives to all the conventional stuff we had been using. I think a lot of folks can relate to this on some level! Back then there was a lot of greenwashing and most of the truly clean products—if you could find them—really didn't work very well. (Or feel, or smell very nice!)
At a certain point, after lots of trial and error, we decided to jump in and try to solve this problem for ourselves. We figured there must be a ton of other folks looking for a better solution and that maybe, with some luck and determination, we could find a way to help.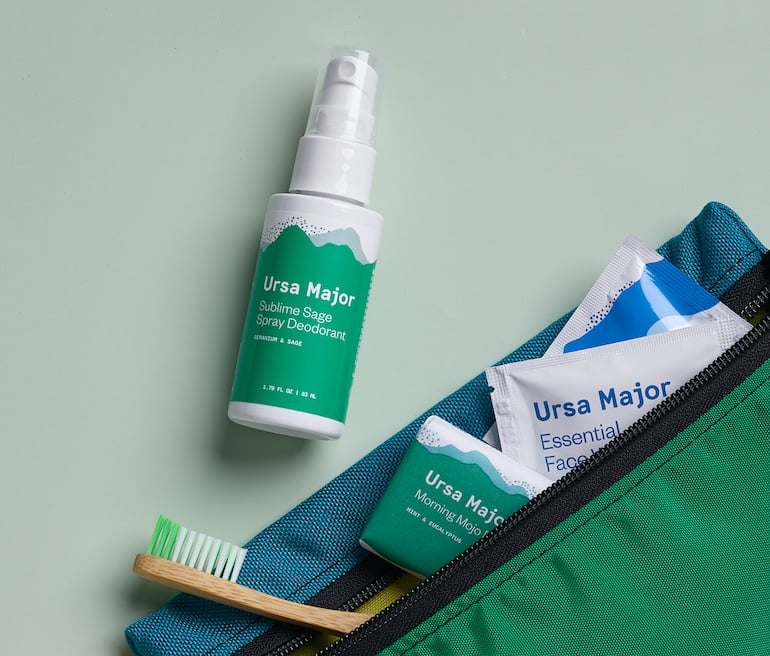 Where does the Ursa Major name come from?
Coming up with the right brand name was really hard! I think we drove a lot of our friends nuts with all the surveys we sent out. After a lot of brainstorming—and a little blind faith—we decided to go with Ursa Major.
Ursa Major means "the Great Bear" in Latin and is also the name of the largest constellation in the northern night sky. For eons, explorers have used Ursa Major as a reliable way to find True North. We see it as a universal symbol that reminds us of our elemental connection with nature and our own journey north to Vermont.
For the brand, we hope it helps evoke the "supernatural" feel of our products while serving as a powerful reminder to follow your inner compass and forge your own path in life.
What are your favorite outdoor activities?
We're lucky enough to have the Green Mountains right in our backyard. Hiking in the summer and fall is one of our favorite activities. It gives us a chance to clear our heads, stretch our legs, and to observe the wonders of nature—often together as a family with our young daughter, Camilla, and our pup, Lola.
Yesterday, we had a great black bear sighting! And this morning Oliver ran into a moose coming down off the mountain after a long winter. That's a pretty awesome way to start the day. Exploring all of Vermont's gravel roads by bike is another favorite way to unwind. In winter we love to go sledding, snow-shoeing, and cross-country skiing on the trails around Stowe.
How are you doing with the shelter-in-place orders?
Thankfully, we live in a spot where the outdoors is readily accessible. When cabin fever starts to set in, we head into the backyard or hit the trails around our house to get some fresh air and fresh perspective. (While keeping plenty of distance from others, of course!)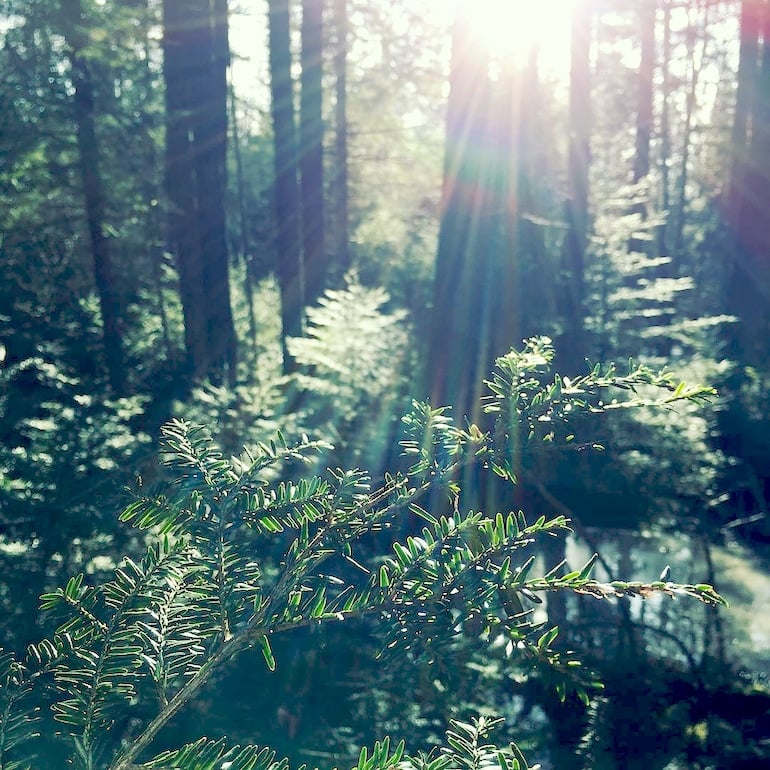 any tips for bringing the great outdoors inside?
Although we're fortunate to have access to the outdoors during the quarantine, we're always looking for ways to bring the outside in as well.
Research shows you can get similar mental benefits from things that remind you of nature, and in some way transport you outside through sight, sound and aroma.
Some of our favorite ways of bringing the outside inside include…
having a nice room spray or all-natural candle on hand
displaying fresh branches or sprigs
placing a few rocks or other finds on the fireside mantle
landscape paintings or photography
listening to natural soundscapes
swiping through the feeds of some of our favorite nature photographers like @chrisburkard and @ben_moon
And of course, a view with some greenery (or just a view of the sky) never hurts!
To bring the great outdoors to your personal care routine, check out Ursa Major online or follow them on Instagram. 
More like this