Embracing Natural Hair with a DevaCut Makeover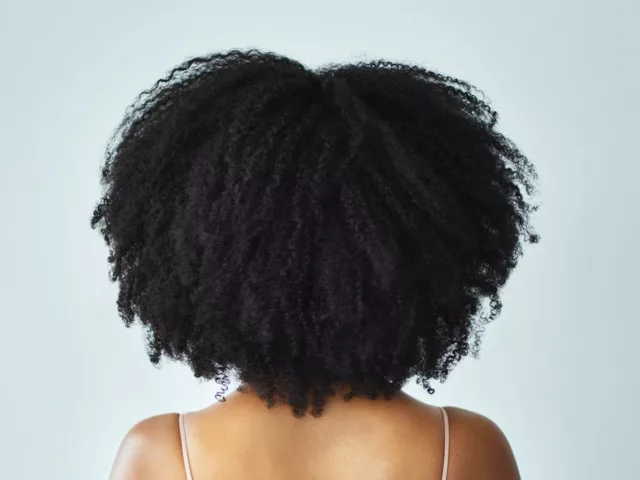 A HUM staffer embraces her natural hair following a decade of chemical straightening. As part of an ongoing non-toxic lifestyle makeover, our Director of Sales, Vanessa Lee, undergoes a natural hair transformation with a DevaCurl-certified haircut. Read all about her decision and experience.
Before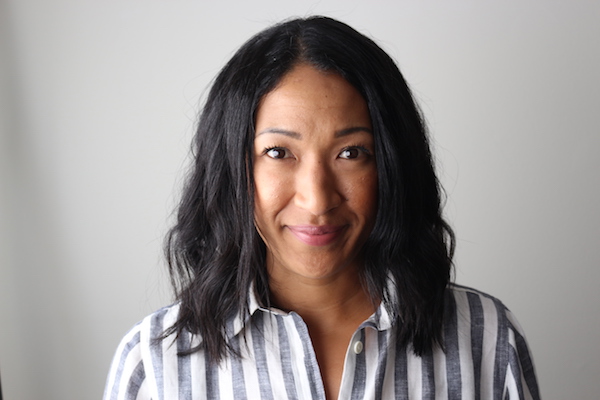 First, when was the last time you had natural hair?
Not since high school! Once I turned 18 or 19, I started using different chemical processes to loosen my curls. My hair was SO thick that I really couldn't manage it, so loosening the curls made sense at the time. I also didn't know that lye and all the chemicals in the products were harmful to my health.
What did your treated hair routine look like?
Since that time, I've been getting some type of chemical treatment (texturizers, keratin treatments, Brazilian Blowouts, etc.) at least two to four times a year. The process takes around two hours each time, and ideally you want to go back every three months. I'll often push it to five or six months because of the cost. That said, the maintenance in between treatments was easy. I just wash and go!
What made you want to go natural?
The last few years, I've spent so much time and money changing out all of my products for natural, non-toxic options. I've addressed everything including non-toxic makeup, skin care, laundry soap, candles, cleaning products, deodorant, natural food. Putting an end to the Brazilian Blowouts was the final piece of my non-toxic product journey. Because I haven't tamed my natural hair in years though, I wasn't sure if I was up for the challenge! I did a good amount of research on products and care, so I felt prepared. The big thing I learned is that a good cut is the first step!
After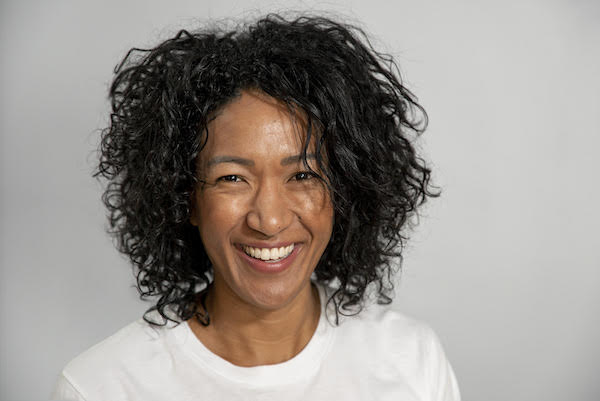 How did you first hear about DevaCurl?
I knew about DevaCurl from seeing their products in retailers. Also, I've read about them being the "curl experts." I just never knew anyone who had a DevaCut. So, I found some curly hair influencers, went deep on their YouTube channels, read their blogs, and was inspired to find an LA stylist that was a certified DevaCurl specialist.
What was the process like?
I waited until four months after my last hair treatment to let it grow out before getting my DevaCut. For the most part, it's a normal cut, but one thing difference is they cut your hair dry. A dry cut allows them to respect the natural shape of your individual curls the same way you'll wear them (i.e., dry!). Also, they point out that every curly girl has a "curl type"—there's a quiz—and the stylist should know based on your curl type what to do. For instance, they might leave it longer in the front or add layers.
How's the upkeep of your new DevaCut?
Well, there's lots of blow drying and scrunching! I have a microfiber towel that I only use to lightly dry my hair. Next, I only put hair product in while my hair is very wet. Moreover, I sleep with a night cap on and on silk pillowcases. I don't wash my hair everyday as it would dry it out, and I try to do a hair mask at least once a week.
Would you recommend DevaCut to a friend?
I totally would! I love my new 'do and I get lots of compliments. I'm now proudly 100% non-toxic. Well, except that I live in LA and breathe in smog on a daily basis…
More like this