A Clean-Beauty Guru's Picks for Non-Toxic Makeup
Going green never looked so good. I didn't start wearing a full face of makeup until a few years ago. While I loved the smooth, even skin that foundation and concealer gave me, I also started seeing breakouts on my cheeks and chin. When a healthy diet and diligent cleansing didn't clear it, I started to wonder if the artificial ingredients getting into my pores were to blame. Curious to switch to non-toxic makeup, I asked our friends at
The Detox Market
to walk me through it. After all, can green beauty really get the job done? Merrady Wickes, makeup artist and Head of Content and Education at The Detox Market, says yes. You just have to know which products to look for.
Why Switch To Green Beauty?
"When we talk about the reasons to switch to a natural beauty routine, a lot of the same ingredients come up over and over again," Merrady tells us. "These include chemicals, synthetics, and dyes, all of which can irritate the skin or bother it over time." But that doesn't mean you need to overhaul everything in one go. "You want to take it seriously but you don't want to freak yourself out because stress isn't good for you either," Merrady shares. Instead, just switch things as you run out. "Don't switch everything out from a place of panic. Beauty should be fun. Just know that there are some really beautiful green alternatives." If you think it's impossible to use all green beauty products, Merrady has been using them exclusively for six years! But even she encourages a cheat day or two. "If you're getting married and you need waterproof mascara for a day, don't have a panic attack. Just use it and then go back to your non-toxic beauty routine after. It's like a diet. Have your birthday cake and then go back to your vegetables!"
Merrady's Favorite Everyday Non-Toxic Makeup
Foundation
"Foundation was my first switch into green beauty," Merrady says. Why is this item in particular so important? "Foundations often have mineral oils and fragrances that can congest the skin. It's also something that people use a lot of, all over, every single day so it's a good one to start with." As a bonus, she offers that natural foundations tend to have a lot of skincare ingredients in them to actually improve your skin as you wear them. Merrady recommends the
ILIA True Skin Serum Foundation
. "It has light-to-medium coverage, is buildable, and has a satiny skin-like finish." The ingredients also include aloe leaf, rose hip, jojoba, and marula oil to keep skin hydrated.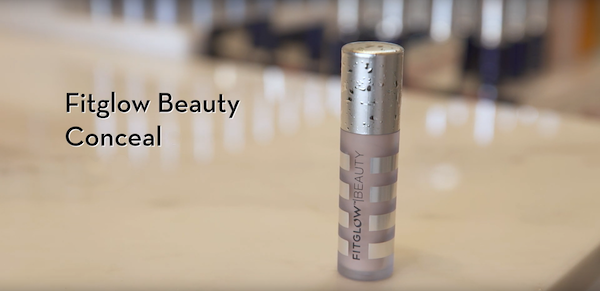 Concealer
"Concealer can be a little bit difficult for people to swap. They really want coverage and staying power which are hard to find," Merrady tells us. Luckily, there's a new product that solves for both of these challenges. She recommends
Conceal + from Fitglow
. "You only need a tiny amount. It's really creamy and has very dense pigmentation, which is unusual for the green beauty world." The formula also contains green tea, Vitamin K, and licorice root to improve blemishes and pigmentation of the skin underneath.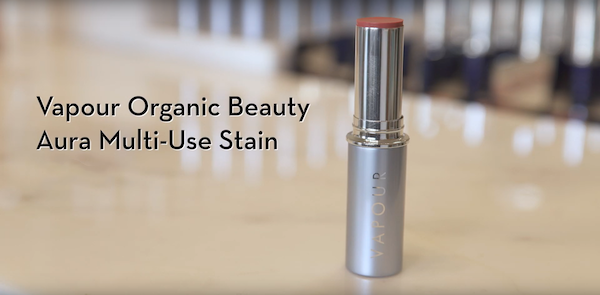 Blush
For a quick versatile option, Merrady recommends the
Aura Multi-Use Stain by Vapour Organic Beauty
. (She uses the shade "Sultry" on me which I love in both name and color.) To apply, she recommends applying onto the apples of your cheeks directly with the stick and blending it with tapping motions using your ring finger. "People get intimidated with cream blushes, but the nice thing about them is it makes it look like you're flushing from within."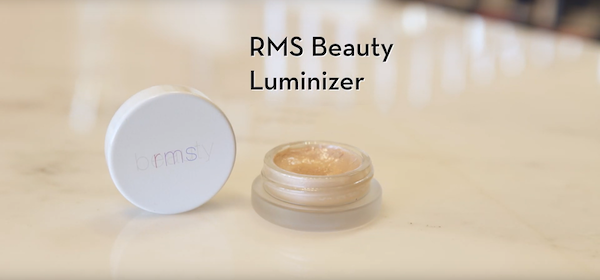 Highlighter
For a dewy highlight, Merrady introduces us to the OG of cream highlighters:
RMS Beauty Luminizer
. "She's in all the pro makeup artist kits. People like this because it's not like 'Oh, what highlighter are you wearing?' Instead, they're like, 'Oh, you look really rested.'"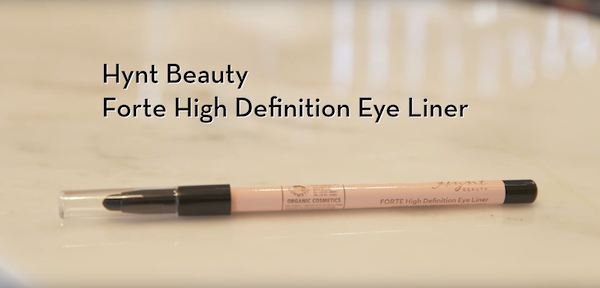 Eye Liner
First, let's break the bad news. You're unlikely to find a waterproof eye liner in green beauty. "It just doesn't have the polymers to do that," Merrady tells us. But it's also an important one to swap because the skin on your eyes is very thin and absorbent. Instead of getting stuck on whether it's waterproof or not, Merrady looks for dense pigmentation that's going to stay. And then, she suggests, "Just embrace the lived-in look." She suggests
Hynt Beauty's Forte High Definition Eye Liner
. For additional staying power, she offers these pro tips: "If you have an oily lid, you can put a powder down first, or you can set your eye liner with a matching eye shadow color."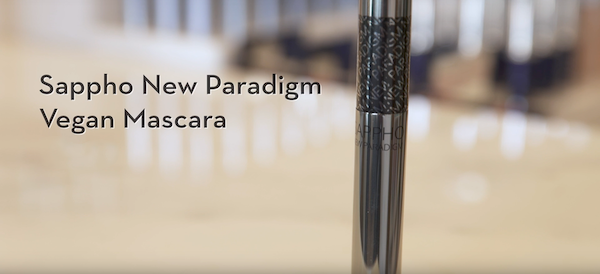 Mascara
One of Merrady's favorites is the
Vegan Mascara by Sappho New Paradigm
. "This one's by a makeup artist in Canada who's Emmy-nominated and really understands makeup," she shares. The description boasts a formula that is long-lasting and doesn't smudge. "I like this mascara because it's not just volume and not just length; it's both." Merrady also shares this runway show tip from the pros to get the most out of your mascara: "When you pull the mascara out and you get the little blob on the tip of the wand, use the blob! Don't wipe it off." She demonstrates by running the blob tip of the wand back and forth across the base of my lashes and then combing it out with the bristles of the wand to get more volume. Genius!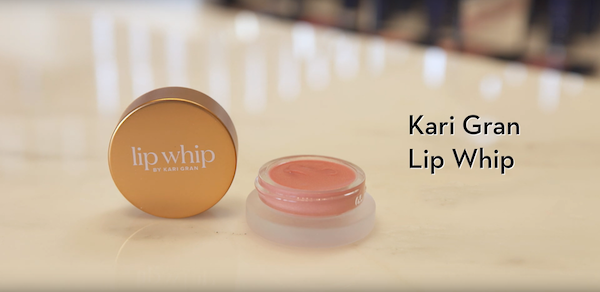 Lip
For my lips, she applies the Vapour Organic Beauty Multi-Use Stick for color and then tops it with
Lip Whip by Kari Gran
. "It's the most luscious lip balm. I don't know how she makes it. It's like voodoo. It's nourishing without being too glossy. The lip is hydrated, but not shiny-shiny." The end look is rosy, fresh, and very natural. After continuing to use her product selects, I'm happy to report that I see way fewer breakouts on my skin! A true green beauty success.
Visit The Detox Market online for more green beauty tips or to shop for HUM products!
More like this