Green Beauty YouTuber: Q&A with Shannon Sullivan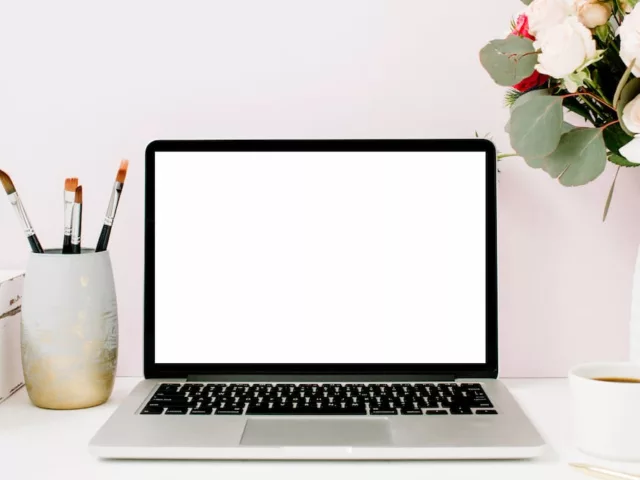 Shannon Sullivan's green beauty YouTube channel,
GlamourWonderland
, began four years ago. Her first video was a Minnie Mouse Halloween tutorial, which she filmed while working as a character performer at Disney World. She says about the video now, "I've contemplated making it private several times. It's embarrassing! But it is fun to go back and see how much my channel has changed and evolved since then."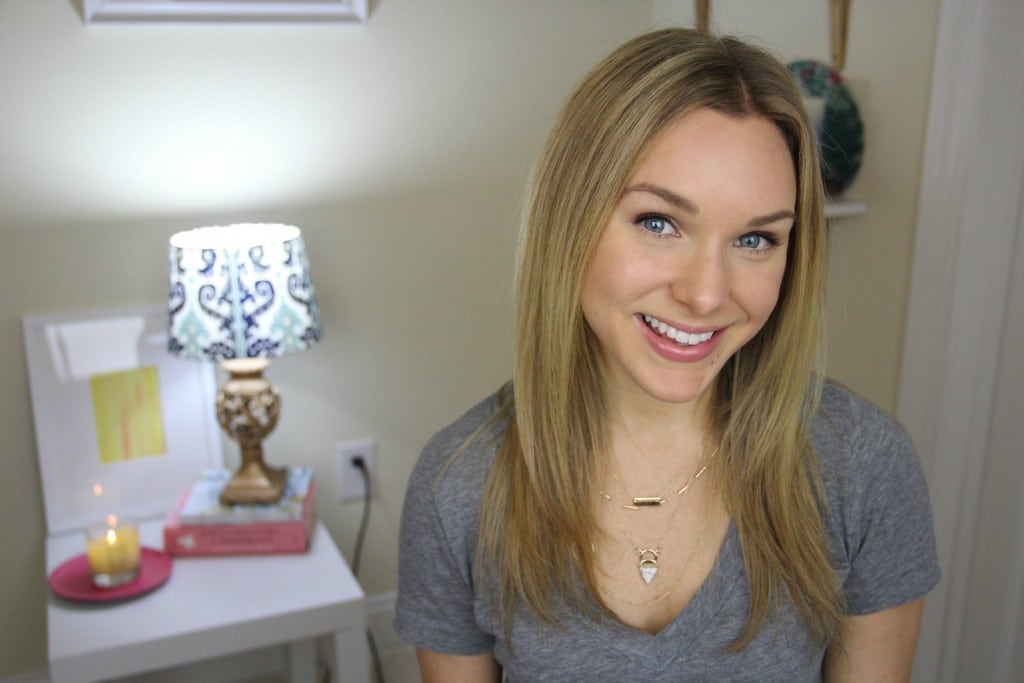 Meet Shannon Sullivan, Green Beauty Blogger
From one adorable
Minnie Mouse makeup tutorial
to a whole range of green-beauty hauls, healthy recipes, and tea-time Tuesdays, Shannon's channel has certainly evolved. Initially inspired after years working in the cosmetics industry, she found out she had celiac disease. From there, she began to see that changing her diet improved her life and health. Her YouTube channel is now a go-to source for green beauty, healthy tips, and clean eats. We caught up with Shannon to hear about her journey as a green beauty blogger, integrative-nutrition student, and all-around sweetheart.
What set you on the path to go to school for nutrition, and what are your plans for the future?
I had asthma and a lot of health issues growing up. When I found out that I have celiac disease and started seeing how changing my diet improved my life and health so much, it sparked a passion in me. I knew that I wanted to learn more. I enrolled in the
Institute of Integrative Nutrition
this past January and I love it so much. It's been one of the best decisions that I've ever made! I'm still trying to figure out what exactly the future holds for me, but I definitely see myself continuing to create content and sharing what I learn online.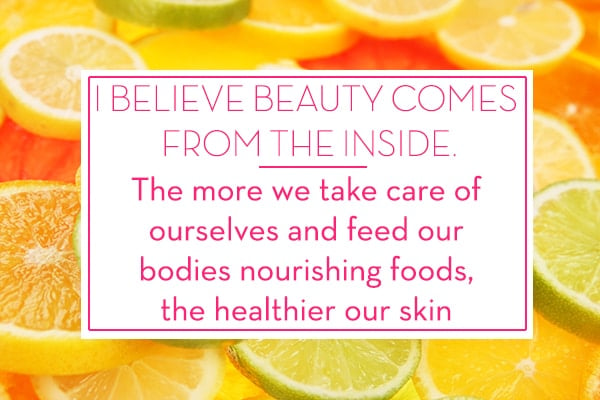 What's been your favorite part of nutrition school so far? And the biggest challenge?
My favorite part so far is having the opportunity to learn from some of the world's top health and wellness leaders, such as Deepak Chopra and Andrew Weil. It's so inspiring to be able to learn from people who are changing the health of our world in such impactful ways. The biggest challenge has been learning how to be a student again! I haven't been one in over seven years, so I have to re-learn how to study for exams again.
Any advice for someone interested in studying nutrition and wellness?
Definitely go for it! Study and learn as much as you can. That goes for any type of passion really; you have to pursue it. Do what you can with what you have and never give up!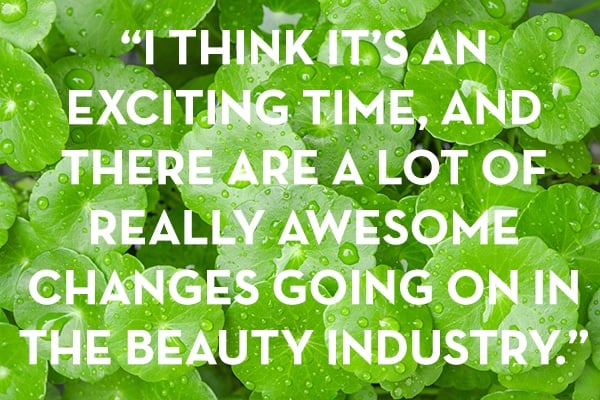 What's your secret skin-care tip?
Stay hydrated! It's kind of a no-brainer, but
staying hydrated
and drinking lots of water throughout the day makes such a difference in my skin. I can always tell when I need to drink more water! 
What's Your favorite green-beauty tip?
Using unrefined coconut oil. I could go on and on about this one! There are so many ways coconut oil can be incorporated in your beauty routine, and it's so good for your skin. I like to use it as a makeup remover, body moisturizer, and hair mask. I use it for oil pulling in the mornings, and I've made my own
deodorant
with it, too! It's my top all-purpose, natural beauty product of all time.
What's your go-to simple healthy recipe?
Green smoothies
! I have one almost everyday. My favorite combo is a handful of spinach, a few dandelion greens, one frozen banana, one teaspoon of spirulina, some goji berries, and coconut water.
More like this