Healthy Holiday Tips with Actress Allie Marie Evans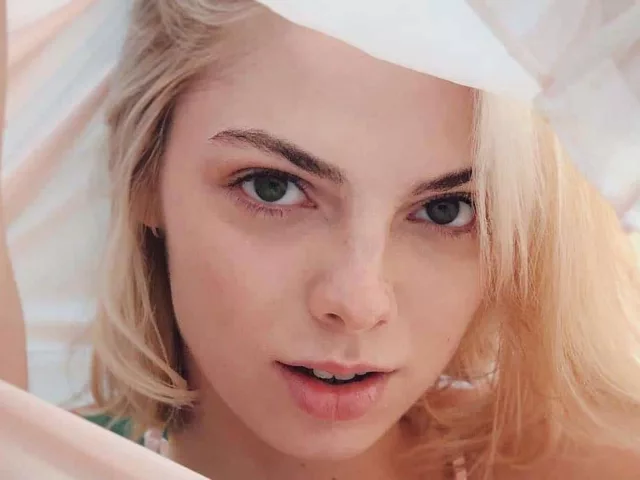 Perhaps you've seen Allie Marie Evans on HBO's hit show
Euphoria
, creating content for her popular
YouTube channel
, or serving looks on
Instagram
. Not only is she an actress and influencer whose star is on the rise, but she's also a huge HUM fan. In anticipation of the holiday season, we asked Allie about her party plans, plus her top wellness and beauty tips for staying on point throughout this busy time of year.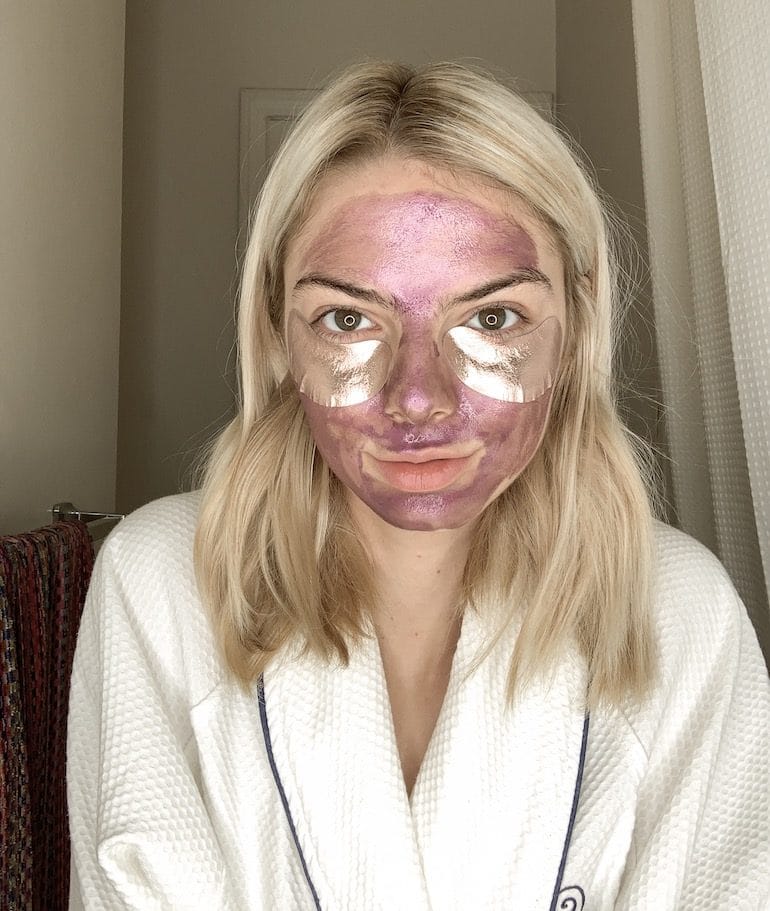 Q&A with Allie Marie Evans
What does your holiday party rotation look like?
I'm all over the place for the holidays, but I like having movie nights with my family and planning dinner parties for my friends. I'm also in a book club, so we have a holiday party for that; it's a great time to cut loose with all my favorite people. And every year without fail, I bring the party to my agent's office. I like to show up in a Santa hat and bring gifts and cupcakes to my team to thank them for all their hard work. I have a new team this year, so I'm excited to celebrate them and will for sure sneak some HUM vitamins into their stockings.
Do you have a favorite indulgence specific to the holidays?
FOOD…
all of the food!
I never restrict my diet, but during the holidays I go HAM and have all the yummy stuff—which for me means
dairy
. I try to stay away from cheese and heavy amounts of sugar, but all bets are off when there are so many homemade treats around. My skin hates me during this time of year, so I double up on my vitamins to help fight off breakouts.
What are your wellness hacks to keep you healthy through the bustling holiday season?
For me, it's all about balance. I like to feel good, so I'm not going to do anything that makes me feel off the next day. I maybe have one drink a year, and New Year's Eve is usually the day. But I know it's best to
limit alcohol intake
, and for each drink, to always follow up with two glasses of water. I'll always take care of myself after a long night out or holiday party. That means taking my vitamins, doing my skincare routine, and stretching—no matter how tired I am. I love HUM's
Wing Man
to help with liver detox and dark circles that inevitably come with the holiday party season. Next,
Beauty zzZz
helps me fall asleep fast, which I need because I shoot almost every day and need to look well-rested even after a late night. Lastly,
Mighty Night
has recently changed the game for me. It helps my skin recover faster while I sleep, and gives me that extra boost for
cell turnover
when I'm eating foods that upset my skin. Finally, I chug lots of water while taking my vitamins. Before I discovered HUM, I'd never drink water before going to bed. It's so important for recovery!
What are your Post-Party skincare essentials?
After a party, I love to steam my skin after taking off my makeup. I bought a facial steamer on Amazon, but you can also just hop in a hot shower and spray some witch hazel in the air to help clean out your pores. I find that using my Wander Beauty's
Lift Off Rose Gold Mask
and
Baggage Claim Eye Masks
work better once my pores are open and cleared out. And finally, I moisturize like crazy!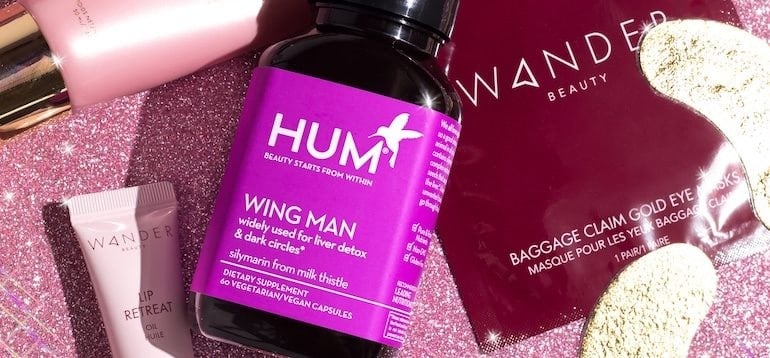 For our 2019 Party On holiday box, HUM is partnering with Wander Beauty—a clean, globally sourced line of multitasking beauty essentials. HUM subscribers will receive Wander's Baggage Claim Gold Foil Eye Masks, a 2019 Allure Best of Beauty Award–winner. As potent as they are luxe, the eye masks reduce redness, fight against inflammation, and brighten orbs for essential beauty recovery following late nights out.
Not yet a HUM subscriber? Simply take our three-minute quiz to find the best HUM supplements for you and receive surprise freebies with your order each month!

Michele Ross
December 2, 2019
More like this