Wing Man™
supports liver detox and aids in digestion
Reduces the appearance of dark under-eye circles
Helps the liver flush out toxins
Loaded with powerful antioxidants
Silymarin (Milk Thistle), Dandelion Root and Artichoke Leaf
60 vegan capsules, 30 days
Science
Silymarin (active compound in Milk Thistle) enhances glutathione in the liver and may contribute to the antioxidant defense of the liver. It has been clinically shown to help regenerate liver cells and support detox mechanisms.
Ingredients
Milk Thistle

Restorative Herb Extract

Dandelion

Detoxifying Root Extract

Artichoke (Leaf)

Veggie Toxin Flush
How To Take
Take 2 capsules, at any time, with food.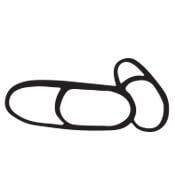 Take 2 capsules
at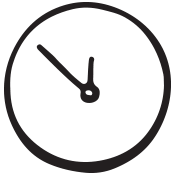 Any time
with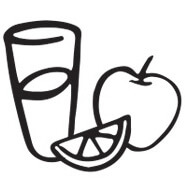 Food
How It Works
If you enjoy alcohol regularly, it is wise to support your liver with the powerful antioxidant benefits of Wing Man.

kristen

I am a true hum believer and I was not when I started. Ive been taking these along with some others on and off for a year now (due to money i cannot always afford these) but it has been a game changer. I suffer from SEVERE adult acne. Not just a few pimples here and there, I mean huge deep cysts all over my face that have deep scars left behind after the breakouts. When i used these along with daily cleanse it 100% cured my acne and not one supplement or skincare product has cured my acne over 30 years and Ive tried them all including prescriptions. As soon as i stopped them it came back so I know it works, with that being said it takes months to balance out your insides, im gonna say 3+ months so people that say they don't work either don't have any real health issues or aren't using long enough. I wish Hum would use me as a product tester paid in supplements cause I would do it and you would get a ton more customers because my issues are really bad. Severe pmdd, hormone imbalance, acne, mood disorder, chronic lyme disease (which severe internal inflammation goes along with that) . Ive struggled for so long when medications just don't work and these are the first supplements that have given me any relief. I am the type of person you should use as a product tester cause the results have been unbelievable, the only downside is i cannot afford to take them all the time and take all the ones I need so Its hard.

Jan 1, 2020

Ally

Did literally nothing

Dec 27, 2019

Kymber

I started these in hopes they would provide some help with my dark circles. After a few months I was seeing little improvement. I'm giving three stars because they may have very well helped my liver... and my dark circles may have not cleared up for other factors!

Nov 22, 2019

Amanda

I started taking this because I love drinking and I do have huge under eye circles. I didn't really notice a change, however I missed 3 days of pills and I did notice my under eye circles were worse that day. So who knows. But I feel healthier taking ownership of my health including taking more supplements.

Nov 5, 2019

Brandee

I started taking wingman because my liver enzymes were elevated. After being on these for about 4 months I went in for my lab work and my levels were in normal range!! Highly recommend!!

Oct 22, 2019

Ilikewater

I have noticed a mild difference in my dark circles since starting this product, I am hoping to see more changes with continued usage.

Sep 19, 2019

Casey B

I work at a health facility in functional medicine and even the doc said these are a good and trustworthy mix for the liver. I enjoy them!

Aug 31, 2019

Chelsea

I have noticed a huge difference in my under eye circles since taking Wing Man! I honestly wasn't sure if this would do anything but I thought I would try it out for a couple months just to see. I noticed a difference within a couple weeks of taking Wing Man and I am so impressed. This has really helped lighten up my under eye circles and I don't feel like I need to always wear concealer anymore. I take this in the evening after dinner and haven't had any negative experience. Definitely try this out if you have under eye circles not caused by lack of sleep!

Aug 8, 2019

Berex

I think this is a good formulation. It seems to be helping my dark circles because, more importantly, it's boosting my liver health. That has positive benefits besides needing less under eye concealer!

Aug 5, 2019

A Kimble

Okay these have changed my life. I have severe back pain so I am prescribed pain killers which create awful dark circles. Having been taking wing man for 2 months my dark circles have improved so much! It also doesnt hurt that I can have a couple glasses of wine and wake up not groggy at all. LOVE

Jul 6, 2019
Need help finding the right
product for you?
Our 3-minute look and feel great quiz will change your life forever. Meet your free personal nutritionist and earn $10 off your first order!
Get Started