Glow Sweet Glow™
vegan gummy for skin hydration
Locks moisture into skin and boosts hydration
Helps keep skin plump and glowing
Stimulates collagen production
Hyaluronic Acid and Vitamin C
60 vegan gummies, 30 days
Science
Hyaluronic acid is a compound that helps hold moisture into our skin. Unfortunately as we age, our bodies become less effective at producing hyaluronic acid. In a randomized, double-blind, placebo-controlled clinical study it was found that ingested hyaluronic acid increased skin moisture and improved treatment outcomes for patients with dry skin.
Ingredients
Low Molecular Hyaluronic Acid

Skin Hydrating Molecule

Vitamin C

Active Antioxidant

Vitamin E

Active Antioxidant

Amla Fruit

High in Vitamin C
How To Take
Take 2 gummies, at any time, with or without food.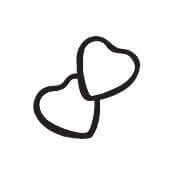 Take 2 gummies
at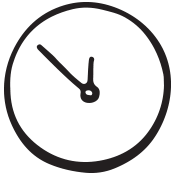 Any time
with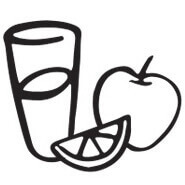 Food or no food
How It Works
There is nothing better than hydrated and glowing skin. We combined the best skin hydrating ingredients to provide you just that!

Tara

These taste yummy, but I didn't notice any change in my skin.

Jan 22, 2020

Heather

Ive been using these for about 3 weeks and I honestly believe I saw a difference in the appearance of my skin after 2 weeks. My skin is brighter, clearer, and fuller. I usually have a problem with such dry skin that it feels tight throughout the day but lately that has been a problem of the past! The tangerine taste also makes this gummy a treat.

Jan 5, 2020

Rachel

As others have stated, these can be addictive if you like citrus. Since I'm terrible about getting back from school and just digging into sweets, taking two of these has been a nice alternative that have also improved my skin texture.

Nov 30, 2019

Linda

To be honest, I don't understand how people think these are delicious. To me, it smells like an overly sweet creamsicle but then once you bite into it, its really bitter with a super sour/bitter aftertaste. Hopefully the results will be good but I don't think I will repurchase

Nov 24, 2019

Kelsey

Tastes so good!! And I've noticed my skin is more moisturized as the temperature begins to change.

Oct 16, 2019

Natasha

I've been taking these regularly for about five months now. I was skeptical, but I haven't had any breakouts since I started taking this, and my skin does look noticeably smoother and healthier. I've always changed up my skincare routine, as well, a couple months ago, so that may also be a contributing factor. I have "chicken skin" on my arms which hasn't completely gone away but has improved especially as far as texture. Enough improvement for me to continue taking and even try out some different supplements on here as well!

Sep 9, 2019

Sommer Pezzi

Ow that GLOW!!!! I keep looking into the mirror and asking myself what am I doing different? Glow Sweet Glow is what i'm doing different!!!! My foundation is going on smooth and my skin is so radiant! They don't hurt my stomach, they taste great and I love the smell! They are easy to take day or night! I will buy these forever! Thanks HUM!!!!!

Sep 7, 2019

Lo

Absolutely amazing and yummy! Noticed a difference after two weeks!!! I love my hum !!!!

Aug 26, 2019

swill158

This product has made a dramatic change in the texture and appearance of my skin. It's been two months since I've started on these and I can really see a difference; less redness and overall smoother complexion. LOVE these, and they taste great!

Jul 29, 2019

kim

I was skeptical on if this was going to work. Two weeks in and my skin is noticeably different; both softer and plumper. I am in my mid-30s with some wrinkles, but overall my skin has aged well. Glow Sweet Glow is going to help my skin continue to be healthy! I will be keeping this in my monthly order.

Jul 18, 2019
Need help finding the right
product for you?
Our 3-minute look and feel great quiz will change your life forever. Meet your free personal nutritionist and earn $10 off your first order!
Get Started