Want to Reach Your Next Fitness Goal? Start with Grip Strength, Say Trainers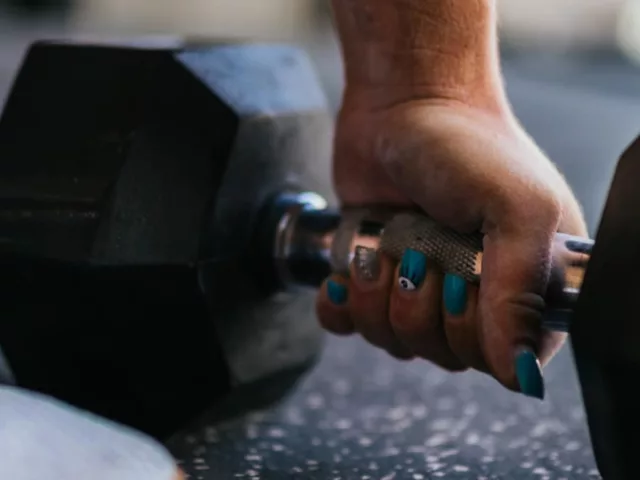 Could adding a few simple grip strength exercises help you unlock your fitness goals? We spoke to trainers to find out how to improve your grip strength.
As a former college athlete, weight lifting was a staple in my training routine. And while I got familiar with the basics (squats, deadlifts, pull-ups), I didn't feel like I was mastering the movements. While some of my other teammates added weight plates or traded up dumbbells, I stayed stagnant—struggling to increase the weight I was lifting. It wasn't until my strength coach made an observation that I learned why: My grip strength was seriously lacking.
Honestly, I'd never heard of grip strength. Turns out, I'm not alone. According to experts, grip strength is often overlooked in the fitness world.
"A lot of times, people think very basic when it comes to lifting—such as biceps, triceps, back, shoulders, or even more basic, such as lower and upper body," explains Alyssa Lombardi, a clinical exercise physiologist, certified personal trainer, running coach, and founder of Alyssa RunFit Coaching. "But we forgot about all those tiny accessory muscles and tendons that also help us get strong."
Whether you're a weight-lifting newbie or simply looking for ways to up your fitness game, grip strength is the foundation for everything. I spoke to two experts to learn everything you need to know about why and how to improve grip strength. See what they had to say, below.
What Is Grip Strength?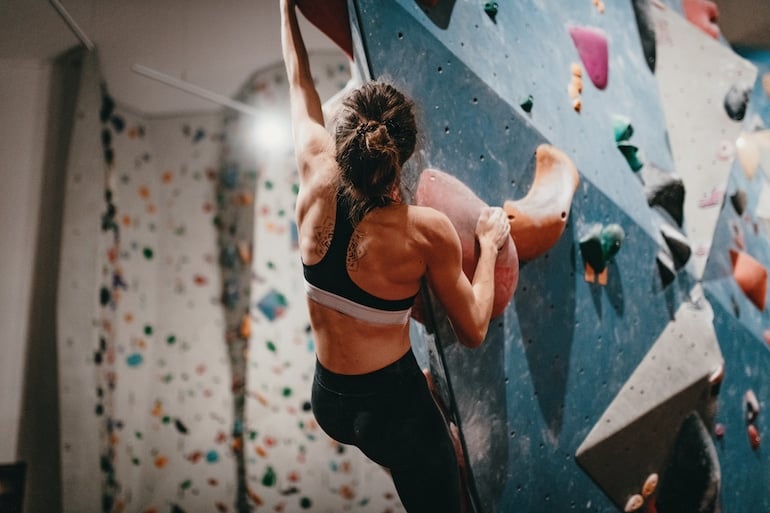 So, what even is grip strength? "Grip strength is the maximum force you can generate with your forearm muscles," says Danielle Gray, NASM-certified personal trainer and founder of Train Like A Gymnast. "Grip strength allows you to hang and hold on to things as well as pull horizontally and vertically."
In more technical terms, it's the force your hand and upper body can make by closing a fist, Lombardi explains. "Grip strength is an easy and very basic way to measure upper body strength," she adds.
What Are the Benefits of Improving Grip Strength?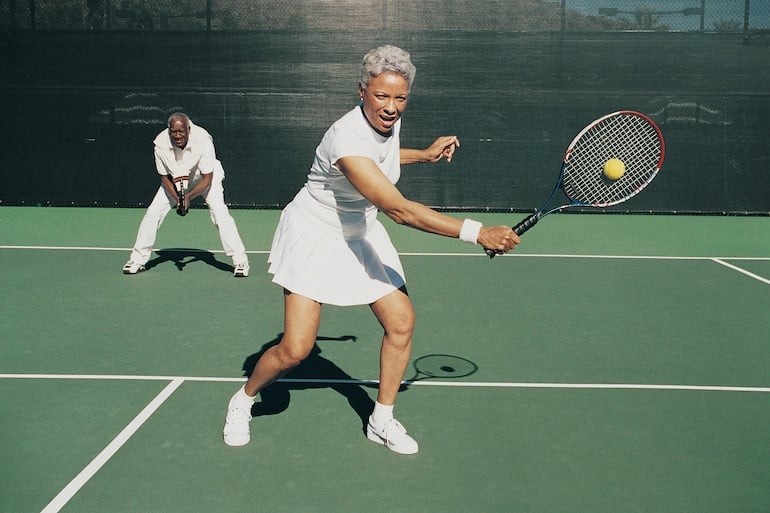 While it may sound technical, there are a few good reasons you should care about grip strength. "Generally speaking, the stronger your grip strength measurement is, the stronger your upper body is," Lombardi says. "A lot of times if someone has a weak grip strength, their overall upper body strength is going to be low. If your hands and wrists are weak, then you may not be able to lift as much in the gym."
That's also because your grip strength affects your lifting technique too. "Increasing your grip strength by doing things such as wrist exercises or squeezing a squishy ball can increase strength in the little muscles going up your forearms, which will help you hold onto and lift more weight in the gym," Lombardi adds.
I can attest to this being true: Just a few weeks of wrist exercises, and I felt like I could conquer any weight being thrown at me. Not into hardcore lifting? Improving your grip strength can help with other activities, including yoga, tennis, baseball, rock climbing, and more.
But the grip strength benefits don't stop there. "Improving your grip strength can help your overall health and endurance," Gray says. "It's incredibly important for back strength as well—if your grip strength doesn't allow you to pull well, you can't increase your back strength or improve your posture as much. It can also indirectly help boost your confidence from increased strength and new personal records."
In fact, studies have shown that grip strength is a key biomarker of overall health. Research shows that grip strength is indicative of overall strength, upper limb function, bone mineral density, malnutrition, cognitive impairment, depression, sleep problems, diabetes, multimorbidity, and quality of life. In addition, one study found that better grip strength was associated with better cardiac structure and function, which can decrease the chances of cardiac hypertrophy and remodeling. As a result, better grip strength is associated with a lower risk of cardiovascular events. One study even found that better grip strength was associated with a longer, healthier life.
How to Measure Grip Strength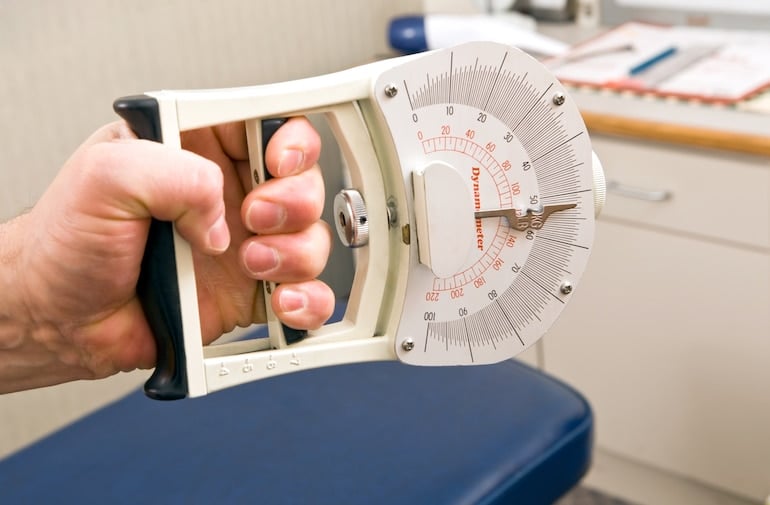 So we know what grip strength is and why it's important, but how exactly do you measure grip strength? "This is usually done with a grip strength is measured by a dynamometer," Lombardi says. "It is a little hand-held machine that basically calculates how much force you can squeeze with your hand."
But a dynamometer isn't your only option. Lombardi recommends measuring grip strength by doing a simple dead hang on a bar for time, squeezing something isometrically for a certain length of time, or testing it with pull-ups and tracking your progress over time. "Or you can work on a ninja-warrior-esque upper body course where you're traversing across different obstacles." (Monkey bars at a playground totally count!)
Any of these options are suitable for measuring grip strength, so choose the method that sounds most enjoyable to you. After all, consistency is most important—especially when you're trying to develop muscles. Pick a method that you'll stick with throughout the duration of your trial.
The Best Exercises to Improve Grip Strength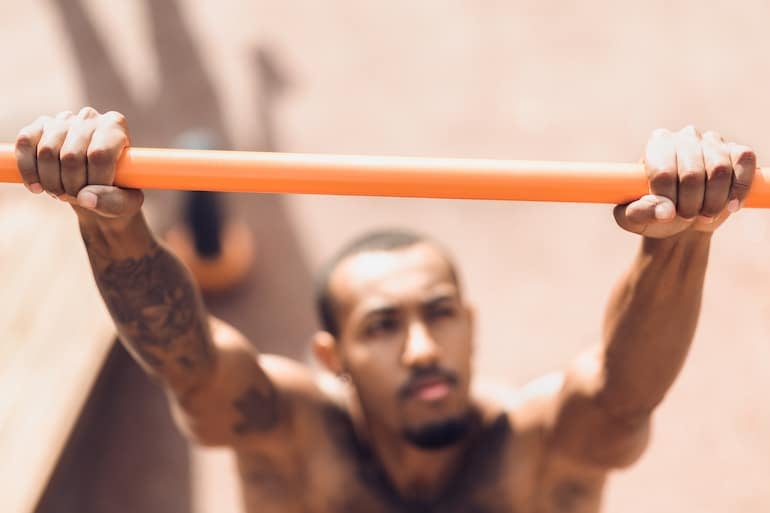 Ready to improve your grip strength? Here are the best exercises to do so, according to fitness experts.
1. Ball Squeezes:
For this, you'll need to take a small squishy ball like a stress ball or tennis ball. You can also purchase a grip strength training tool for this purpose. Make a fist, and squeeze it for three sets of 10 reps. Switch hands, repeat.
2. Wrist Curls
Hold a small dumbbell (start with something between 2-5 lbs) in one hand and rest your arm on a table. Without moving your arm, raise your hand up and down only using your wrist muscles, says Lombardi. Aim to complete three sets of 15 reps each.
3. Finger Ball Pushes
Hold a ball a little smaller than a soccer ball in your hand. (A playground ball is perfectly sized.) Press down one finger at a time into the ball going through each of your fingers. Lombardi recommends repeating this grip strength exercise three times on each hand.
4. Dead Hang
Find a horizontal bar (like the one used for pull-ups at the gym or a monkey bar at a playground) and hang with your thumbs around the bar for as long as possible (read: your hands should be fully gripped around the bar). Gray suggests marking the length of time you were able to hold and trying to beat it the next time you train.
5. Farmer Carry
Hold heavy dumbbells or kettlebells in each hand (Gray says in total, they should be half of your body weight, so 32.5 pounds each if you're 150 pounds), To perform the exercise, stand up tall, squeeze your shoulders down and back, and walk for one minute without rocking, wobbling, or side bending. See how long you can walk for and try to beat it the next time you train.
6. Barbell Curl Ups
To perform this grip strength exercise, Gray says you need to hold a body bar or a barbell with both hands, wrists facing forward. Keeping your arms straight, flex your wrists, and curl the bar 20 times with control.
7. Tennis Ball Circles and Squeezes
Another one of Gray's favorite pieces of grip strength equipment? A tennis ball. Find a tennis ball or lacrosse ball, keep your arm straight out in front of you and squeeze the ball 10 times, then make circles with your wrist while maintaining a squeeze clockwise and counterclockwise 10 times. Repeat on the opposite side.
More like this