Why You Should Eat at Least 30 Plants Per Week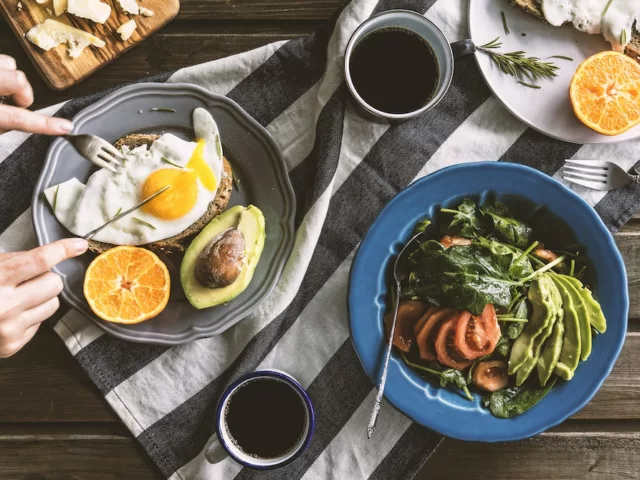 For your gut, of course!
We all know that eating an abundance of plant foods is ideal for a healthy diet. But how do you measure that abundance? In volume or variety? In fact, one of the biggest takeaways from the world's largest microbiome study is that eating more than 30 different plants per week yields optimal gut diversity for better health.
But how realistic is it to accomplish for the average person? To find out, I challenged myself to eat as many different types of plants as possible for one week.
A NUTRItionist's Advice
To do things right, I consult with HUM's Director of Education, Sarah Greenfield. First, she shares that she's actually heard 40 is the number to hit for optimal gut diversity. Whoa! But hey, I like a challenge. Fruits and vegetables are an obvious staple in the mix, but grains, seeds, and nuts also count. She advises aiming for the freshest source possible but permits dried fruits and vegetables. There's also the question of how much of an item I have to eat for it to improve my gut diversity. For instance, does a mere sprinkling of parsley count? Sarah advises that anything I eat at least a quarter of a cup should put a dent in populating my gut diversity.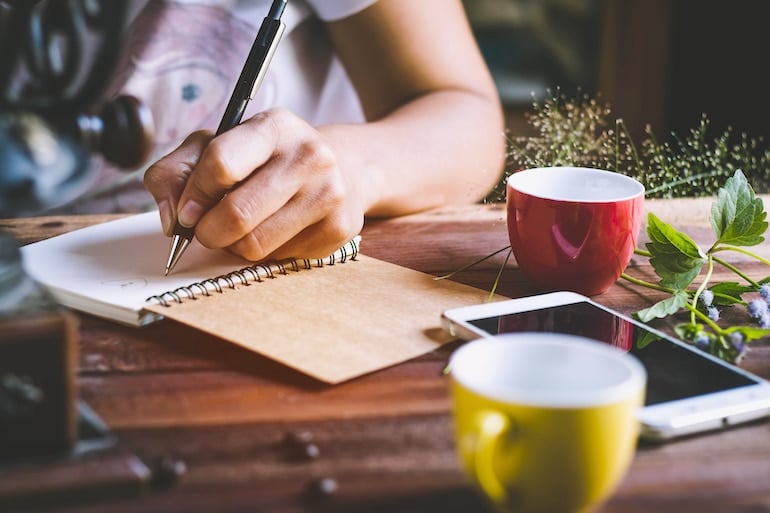 My Food Diary
Here are all the plants I ate that week, including my daily and weekly total for plant varieties consumed.
Monday
A fresh haul from the grocery store has me feeling like 30 plants per week will be a cinch. I have a banana in the morning with my protein shake. For lunch, I have a Trader Joe's salad with arugula, quinoa, and chicken salad. I graze on some dried apricots and dried seaweed as workday snacks. For dinner, I make steak with a side of baby potatoes and sautéed kale. For dessert, I eat the freeze-dried dragonfruit from Trader Joe's, which tastes like a delicious candy and is completely addictive, FYI. 
Daily New Plant Varieties: 9 Weekly Plant Variety Total: 9
Tuesday
I'm a creature of habit when it comes to breakfast, so another protein shake after the gym it is! No plants here. I use a grass-fed whey protein powder and mix with almond milk or water. I ask Sarah if almond milk counts as a plant. She tells me, "Almond milk is barely even an almond." Fair enough! I have a Chinese chicken salad for lunch, which includes iceberg lettuce, carrots, and red cabbage. I have dried sweet potato chips for a snack with guacamole and leftover kale, potato, and steak for dinner.
Daily New Plant Varieties: 5 Weekly Plant Variety Total: 14
Wednesday
Another day, another protein shake! For lunch I have a tabouleh salad, which includes bulgur wheat, parsley, tomatoes, onions, and lemon juice. Sadly, Sarah says lemon juice doesn't count toward my total either because I'm not consuming the plant fibers that are essential to gut health. Someone brings in a lovely cheese plate and I opt for a few dried dates. (Are we getting a feel for how much I love sweets?) No new plants for the rest of the day. 
Daily New Plant Varieties: 5 Weekly Plant Variety Total: 19
Thursday
I have another salad for lunch. No new salad greens here, but it does include fair amounts of corn, pumpkin seeds, and bell pepper. For snacks throughout the day, I have a few stalks of celery and a fruit salad of pineapple and grapefruit. My dinners are not scoring me any new plants. Not wanting to eat two TJ salads in a day, I stick to leftovers or simple omelets.
Daily New Plant Varieties: 6 Weekly Plant Variety Total: 25
Friday
Is it just me or is this getting harder and harder? I'm all out of TJ salads for the week, so I pick up a vegetable hearty lunch of a kelp noodle salad from Beaming. It has copious amounts of kelp noodles, butternut squash, and shiitake mushrooms. All wins! I snack on some almonds and tangerines at work and have another simple dinner at home. Daily New Plant Varieties: 5 Weekly Plant Variety Total: 30
Saturday
This morning I'm going on an excursion to the Culver City Steps with
LA Hike Club.
For a quick breakfast, I have a bottled coconut shake which includes the meat of the coconut so it's extra thick, creamy, and—most importantly—counts towards my total. For lunch, I head to Sweetgreen and pick out a salad haphazardly. This should be a no-brainer of plant varieties. But oops! When my salad comes, I realize I've already had a lot of the things on it. Carrots, red cabbage, almonds, quinoa: all repeats! Shoot! The only new additions are chickpeas and baby spinach. For dinner, my friend and I order Lemonade. I peruse the menu for new veggies but they all look familiar. Avocado, tomatoes, butternut squash… drat! Defeated, I order a bowl with brisket, kale, corn, and butternut squash. It's delicious, but gets me no closer to my goal. Daily New Plant Varieties: 3 Weekly Plant Varieties Total: 33
Sunday
Last day! And I'm feeling uninspired. I have some pea soup from TJ's that I heat up for breakfast. Although there are a ton of ingredients in there, the only one I'm sure of having a large quantity of is peas, so on the list it goes. I try to finish up the fruit in my kitchen, so I have an orange and an apple. In the afternoon I head out to Venice to meet a friend. I consider dragging us to Erewhon to forage for the remaining four new types of plants I'm missing to hit forty. But when my friend suggests pizza, I cave and go for it. I order the famous salad pizza, hopeful for new plants. Alas, it's mostly romaine, tomato, and avocado. I settle for my 36 plants in a week and call it a day, finishing with a scoop of plant-free Salt & Straw ice cream. Daily New Plant Varieties: 3 Weekly Plant Varieties Total: 36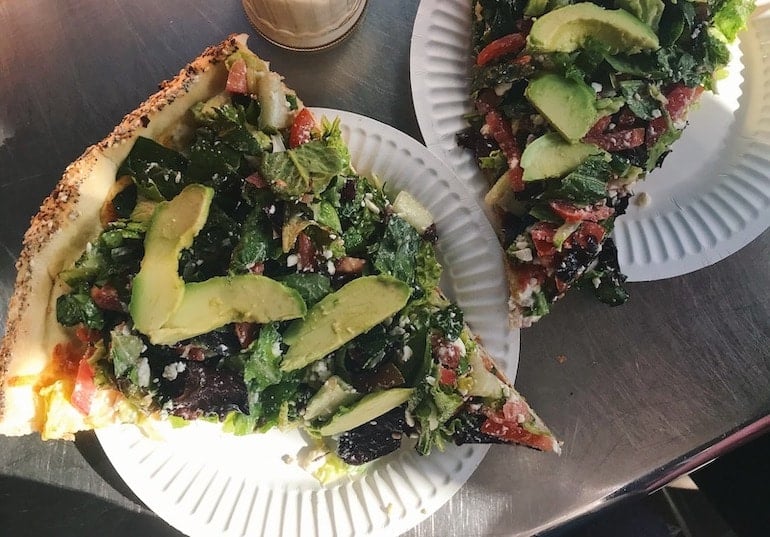 My Learnings
I underestimated this challenge! I knew going into it that being a single eater home would make it tricky. Typically, I do a weekend
meal prep
of four or five different veggies and a protein, and use that to pack my lunches for the rest of the week. Because prepping 30 different plants sounded like a lot of work (not to mention leftovers) for one person, I relied on lots of single serving pre-packaged salads and delivery. It was fun to do for a week but I prefer
homemade food
. While I surpassed the benchmark of 30 plants per week, and was even fairly close to Sarah's advised number of 40 varieties, in the end my tastebuds chose comfort food over variety. Still, I'm glad I did this challenge! It taught me how easy it is to reach for your favorites over and over again, and the importance of switching up your diet regularly for greater gut health.
More like this