4 Journaling Prompts for Self-Discovery Inspired by Black Literature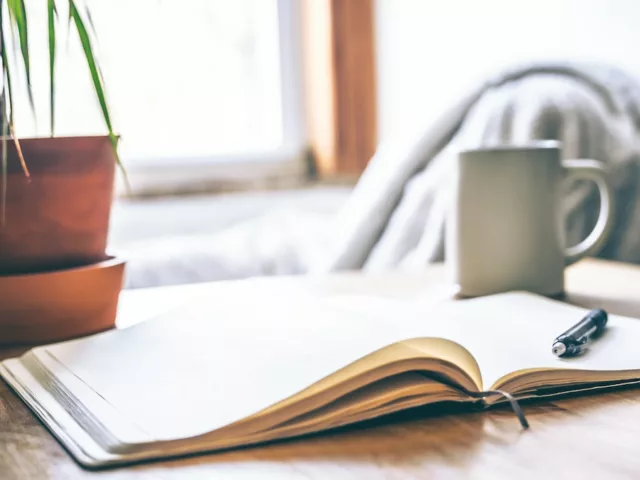 Join HUM for a 28-day journaling practice featuring the work of Black writers across genres as curated by Kima Jones, writer and founder of Jack Jones Literary Arts.
Every month I set an intention in my calendar and in my journal: sometimes it's a small but needful goal like getting to sleep on time, other times it's a meatier task like making specific strides in one of my long-term projects. The act of writing is a commitment unto itself, one that I can look back on with pleasure. My notebooks reveal all of my first steps, missteps, progress notes, and most importantly, my feelings as I journey through my days.
February is a very special month for me, one I've celebrated with pride since I was a girl. Black History Month is a time to reflect on the triumphs, struggles, and successes of Black people in America. As the founder of Jack Jones Literary Arts, Black literature is the foundation of my work and the primary way that I spend my days. My work is to read, edit, develop, acquire, and celebrate Black literature in all of its forms–poetry, fiction, nonfiction, drama–and in all of the mediums we create and interpret words whether it's through comics, digital media, film, novels or television.
This Black History Month, I've partnered with HUM Nutrition to share journaling prompts that inspire and stimulate reflection and growth. These prompts, excerpted from my favorite passages from Black literature, are designed to help you start your week off feeling more balanced, encouraged, and disciplined by reflecting on what they mean to you and how you can incorporate the lessons and beauty of their literature into your everyday life and care practices.
Whether you decide to journal in the morning before your day begins or just before bed as a way to wind down the day, these four prompts are meant to guide you toward a better understanding of yourself, and the wealth of beauty available to us through the practice of self-reflection.
Each week of February, we'll visit the work with a Black writer, then you'll be given a few questions to reflect on. Break the questions up throughout your week or work through them all at once. Use this month to commit to yourself and learn something along the way.
Week 1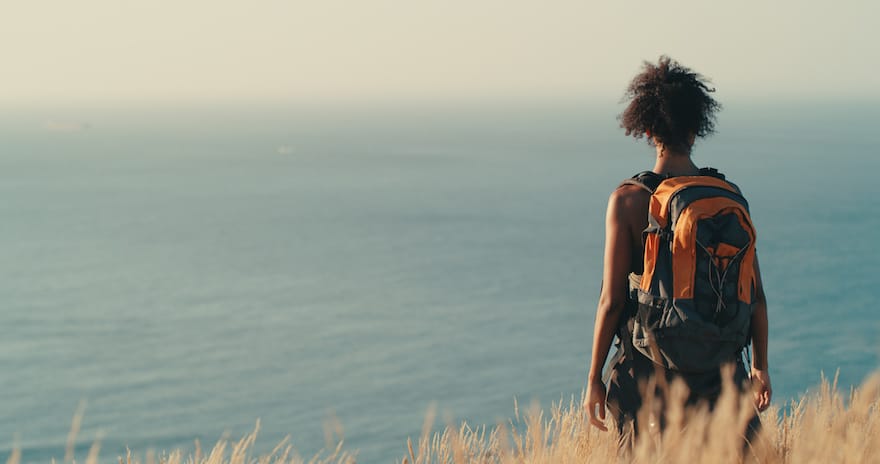 For our first week, February 1-7, we'll focus on embracing new beginnings, new challenges, new endings, new horizons. The first prompt is from ancestor poet Lucille Clifton:
"I think that we're beginning to remember that the first poets didn't come out of a classroom, that poetry began when somebody walked off of a savanna or out of a cave and looked up at the sky with wonder and said, 'Ahhh.' That was the first poem." – Lucille Clifton
Here are some ways to think about this excerpt through the course of the week as you work in your journal:
What are the lived experiences that make your life feel fuller?
Education is everywhere and not limited to the classroom: what lessons are you most grateful for learning?
How can you better locate the first poems of my day? What are the things that induce awe and wonder for you upon waking up?
Week 2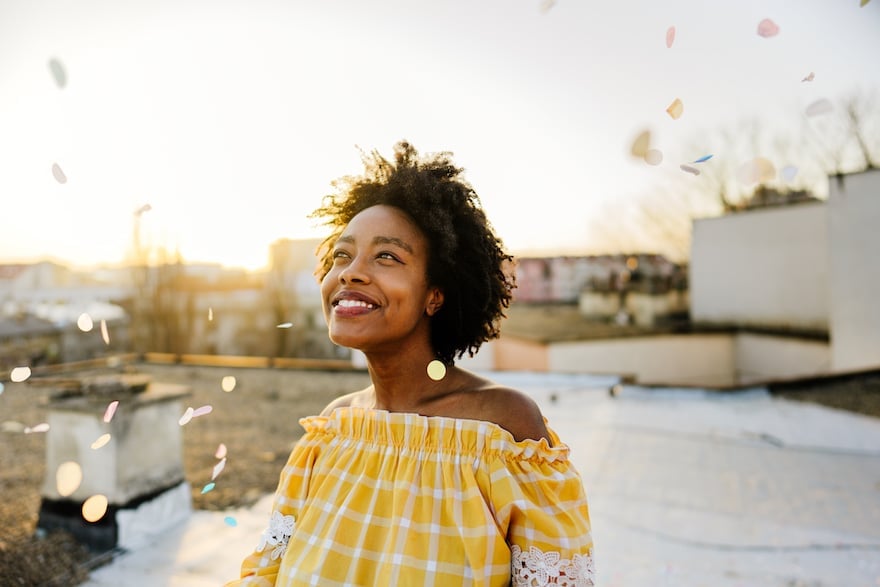 For our second week, February 8-14, we'll focus on sweet tenderness with ourselves and others. There are many ways to make love, to excite, to find gratification, and it all begins with knowing ourselves and our centers of pleasure. Our prompt is excerpted from ancestor writer bell hooks.
"Knowing how to be solitary is central to the art of loving. When we can be alone, we can be with others without using them as a means of escape." – bell hooks
For further consideration throughout the week (leading up to Valentine's Day!):
What are your favorite things to do in solitude and how do they make you feel?
What is central to loving you, both in expression to yourself and others?
When you want to run, hide, and escape, where do you go? How can you communicate your need to be alone better to those around you?
Week 3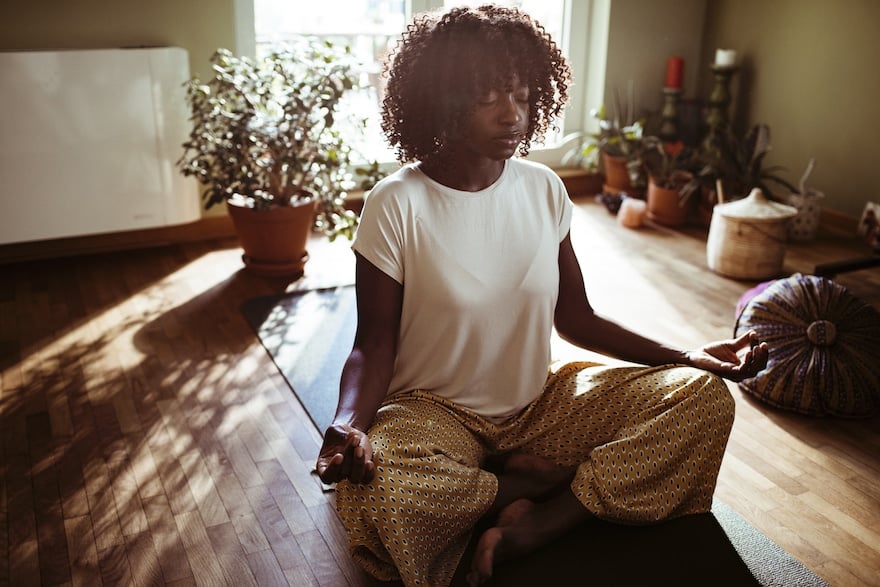 Week three, February 15-21, focuses on rest and rejuvenation and the importance of meditation, contemplation and slowing down. Looking to ancestor novelist Toni Morrison, we're digging deep into our dream state.
"Sunk in the grass of an empty lot on a spring Saturday, I split the stems of milkweed and thought about ants and peach pits and death and where the world went when I closed my eyes." – Toni Morrison
As you work through this week:
Where is your favorite place to let your imagination go?
Where does your mind travel to? Describe the textures of that place.
Where does the world go when you close your eyes?
Week 4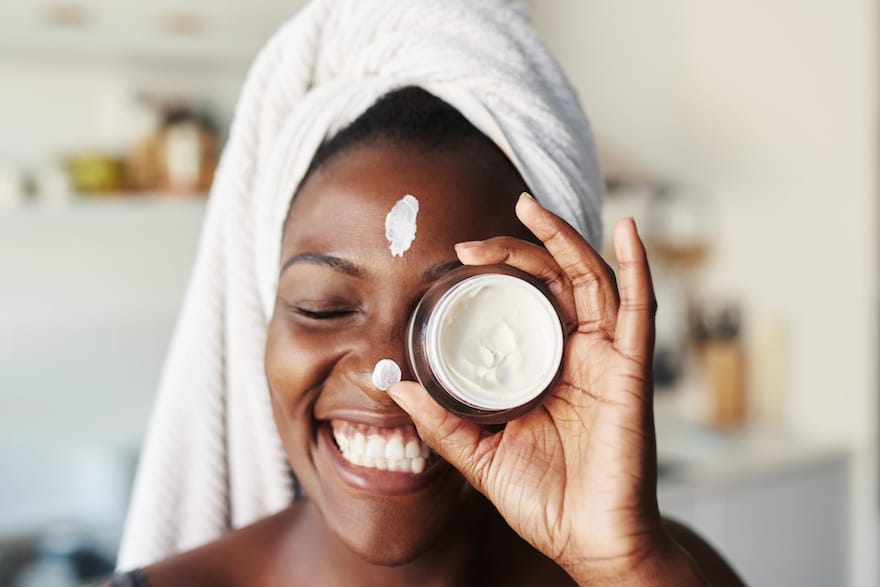 Our final week together, February 22-28, will focus on the deep love that is the inherited beauty ritual, encouraging us to strengthen our beauty regimens as our environments and needs change. Ancestor playwright Lorraine Hansberry provides the inspiration for our final week together.
"I wish to live because life has within it that which is good, that which is beautiful, and that which is love. Therefore, since I have known all of these things, I have found them to be reason enough – and I wish to live. Moreover, because this is so, I wish others to live for generations and generations and generations and generations." – Lorraine Hansberry
Who taught you the most about taking care of yourself? What were the tips and tricks you learned?
How have you improved upon those lessons as we learn more about our bodies in this changing world full of new technologies?
What does nature teach us about beautifying ourselves? Where do you pull inspiration from?
What are the beauty rituals that you want to document for future generations to discover? The rituals that make you feel most connected to yourself and the world?
Your End of Month Wrap-Up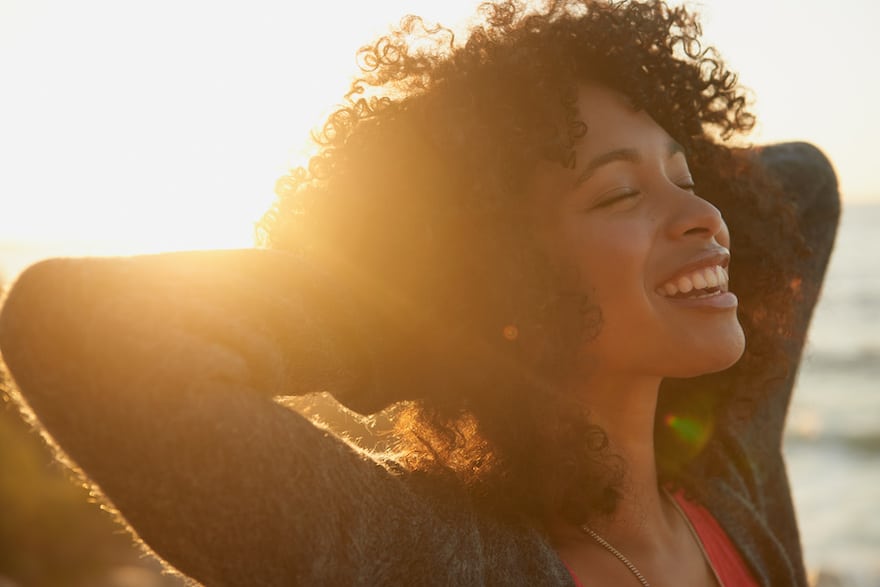 If you're interested in learning more about living and ancestor Black women writers, The Free Black Women's Library is a great resource. Want to order books from the writers covered throughout this challenge? I love the LA-based Black-owned bookstores The Salt Eaters Bookshop and EsoWon Books and The Lit. Bar in New York.
I want to thank HUM Nutrition for celebrating Black History Month 2022 with me, and I want to thank you all for being a part of this discovery through journaling. I hope you meet a more renewed version of yourself by the end.
With love,
Kima

Kima Jones
February 1, 2022
More like this