The 8 Best Guided Journals and Self-Care Planners for Daily Inspiration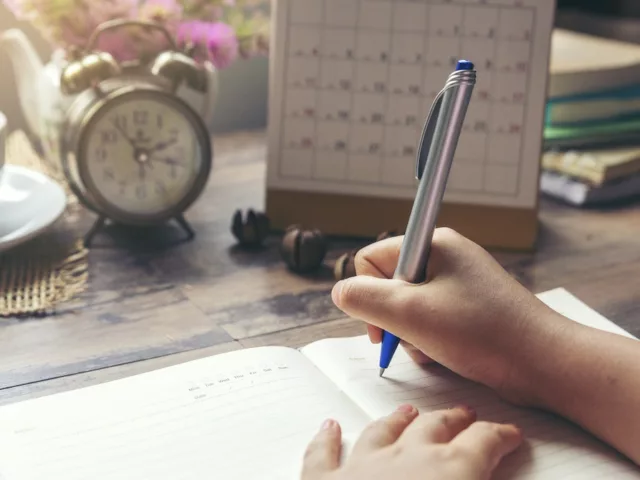 Looking for the best guided journals to get started on your journaling journey? We scoured the internet and found everything from self-care planners and daily journals to self-help journals and creative journals.
Journals have come a long way from the heart-shaped lock and key diaries you may have had as a kid. The grown-up version, guided journals, offer both structure and flexibility to help you start and stick with a journaling practice, and the benefits are sure to pay off.
THE BENEFITS OF JOURNALING FOR MENTAL HEALTH
"Ultimately, clinical psychologists and research suggest that physical pen-to-paper writing and journaling helps to alleviate anxiety and stress, increase IQ and memory, and heal trauma," says Meha Agrawal, founder and CEO of Silk and Sonder, a self-care membership that features a monthly wellness planner. "Our analog experience is an opportunity for customers to immerse themselves in daily self-care through evidence-based exercises that heighten self-awareness, boost productivity, and unlock mental clarity," she says of their planners.
In one study in the journal Frontiers in Human Neuroscience, people who responded to daily gratitude journal prompts daily for three weeks had more brain activity in the area associate with altruism. Another study found that writing about how you're feeling could help you to perform an upcoming stressful event more efficiently, meaning journaling could be a helpful tool for those who worry frequently.
Agrawal herself experience some of these benefits. "Three years ago, I felt trapped in an emotional rut and was overwhelmed by the disjointed, isolating, and self-navigating options out there," she explains. "Eventually, I discovered the therapeutic power of journaling and peer-driven support. Even today, I feel more scattered, anxious, and overwhelmed without journaling."
THE BEST GUIDED JOURNALS AND SELF-CARE PLANNERS ON THE MARKET
You don't necessarily need a fancy guided journal to get started with journaling for mental health, but it can make the process feel less daunting and even be more fun. There are also many different guided journals and self-care planners to choose from, so you can pick the one that best suits your needs. Below, our favorite picks for beginners, experienced journalers, and everyone in between.
1. Silk and Sonder Guided Wellness Planner Subscription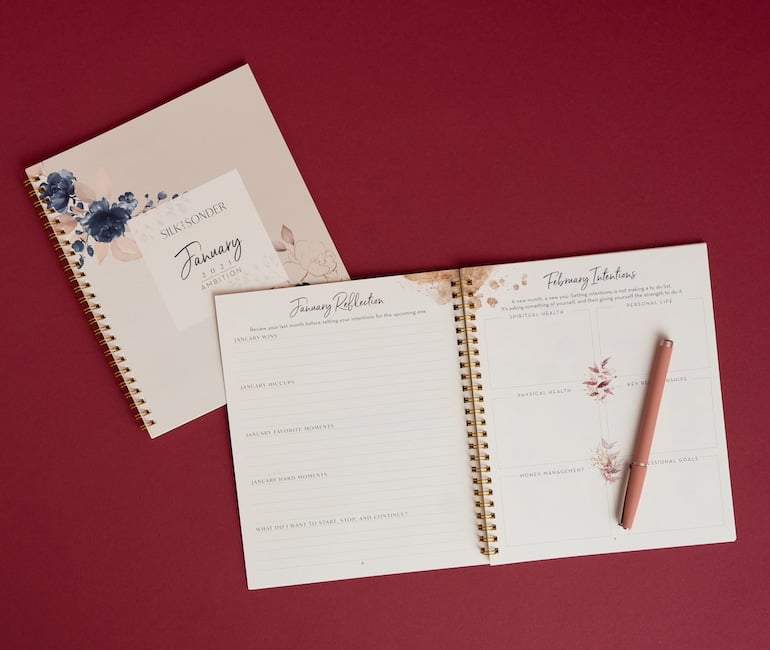 Fourteen-year-old me would have killed for a monthly journal delivery, but I'm glad I discovered them as an adult. Silk and Sonder is one of the more unique guided journal experiences out there. Each month, you'll receive a new monthly planner, have access to a month-long guided audio journaling program, and can stay motivated by connecting with a community through the app. The wellness planner includes pages like:
Monthly intentions
A sleep tracker
Compassion log
Coloring page
Meal planner
Weekly goals, to-dos, and habit tracking
For the type-A, there's a future log section to jot down events coming up over the next 4 months, but these monthly planners are meant to help you focus more on the present. Those with anxiety might find this annoying, but could be exactly why you need it, too.
2. Get Untamed: The Journal (How to Quit Pleasing and Start Living), $16
For fans of Glennon Doyle's Untamed this is the ultimate must-have. If your copy is dogeared and underlined, this journal is for you. The just-released self-guided journaling experience brings to life many of the passages and quotations from the book, offering questions to consider and reflect on. The journal prompts and structure are ultimately meant to help you unpack culturally-constructed beliefs you hold and build the life you want. Sections include:
Unearth Your Beliefs
Feel It All, Use It All
Be Still and Know
Dare to Imagine
Trust Yourself
Let it Burn
Build the New
The journal is also peppered with illustrations and meditative coloring pages for when you need a rest from all that unpacking.
3. The Positive Planner, $30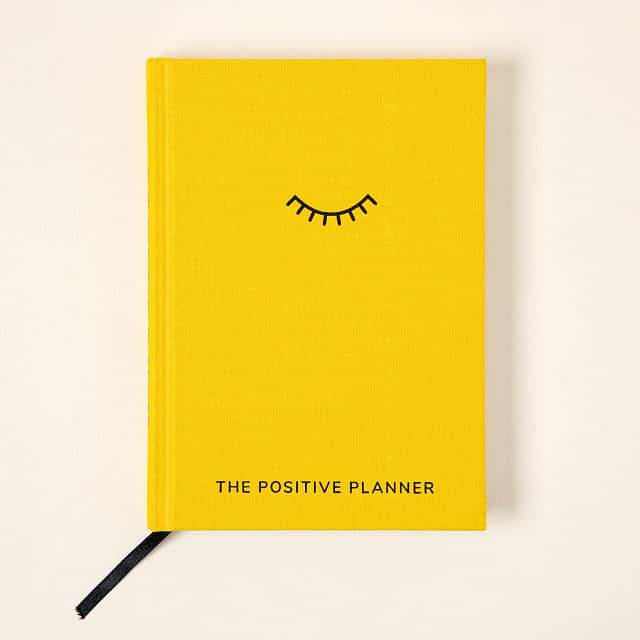 Starting with the bright yellow cover, this planner is designed to boost your happiness. It's organized into three four-week sections, but it's un-dated, so you can do one month at a time at your own pace, or choose to complete it as part of a 12-week program. The planner includes spots to write your daily intentions and evening reflections, create weekly meal plans and shopping lists, a mood tracker, and activities that encourage positive thinking and mindfulness. Creatives will love the mindful coloring pages with original designs.
4. The Anti-Anxiety Notebook, $38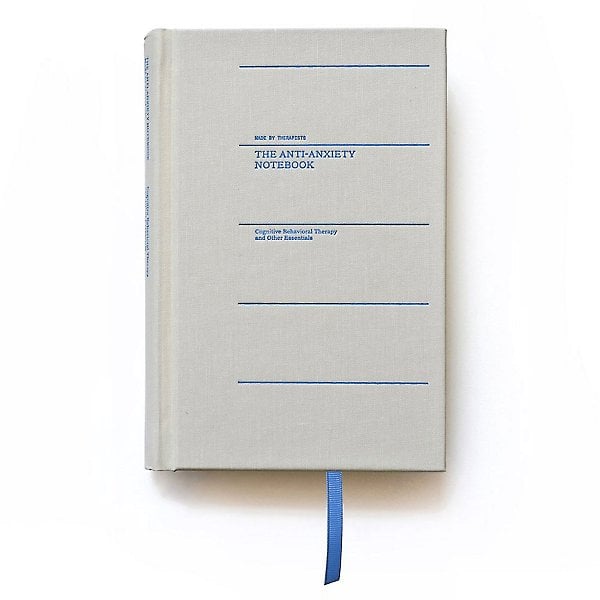 Still unsure if journaling your feelings has merit? Skeptics, this science-backed journal was built for you. Designed by therapists, it uses the principals of Cognitive Behavioral Therapy to combat anxiety. There are 100 different journal entries—do one whenever you're feeling anxious to help you process your emotions. Each entry is structured to:
Write about the situation
Note the emotions you're feeling in he moment
Track the intensity of each emotion
Identify patterns
Reframe your perspectives
It's also packed with education (and research citations to boot) on different therapy tools and tips from therapists to guide your journaling.
5. The Five-Minute Journal, $25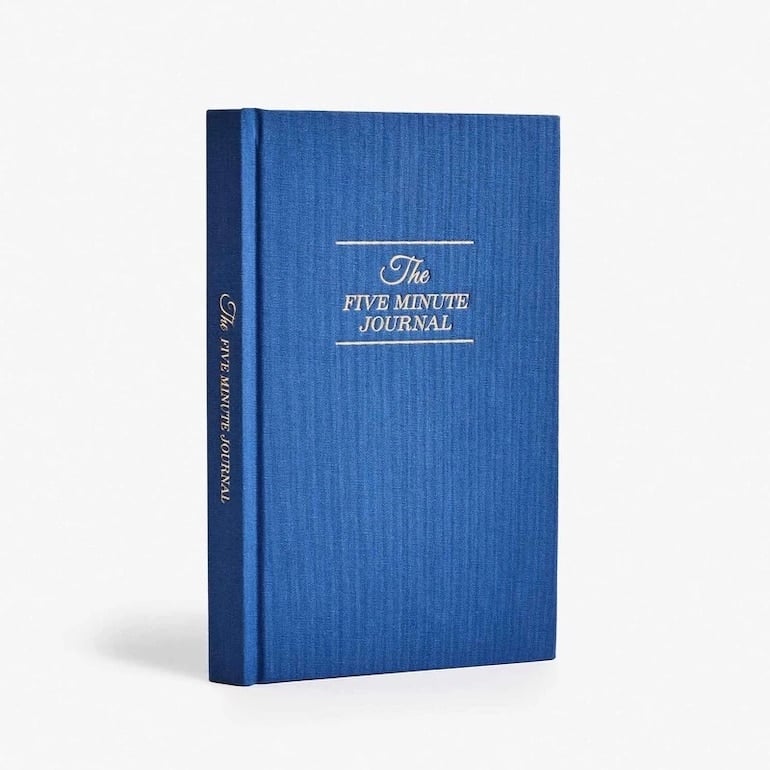 If you're a total beginner to journaling or frequently find yourself saying "Ugh, I just don't have time to journal," this pared-down pick is the right one for you. This un-dated journal gives you the flexibility to skip a day, but is ultimately designed to help you build a habit of journaling by giving you low-commitment, recurring, and short prompts to fill out each day. Each week begins with a short weekly challenge and each day's page is split between a quick morning section and evening section with space to add reflections on:
Morning gratitude
How to make your day great
Daily affirmations
Highlights from the day
How the day could have been better
You'll also get a daily dose of inspiration from motivational quotes from inspiring personalities.
6. Unbound Planner, $52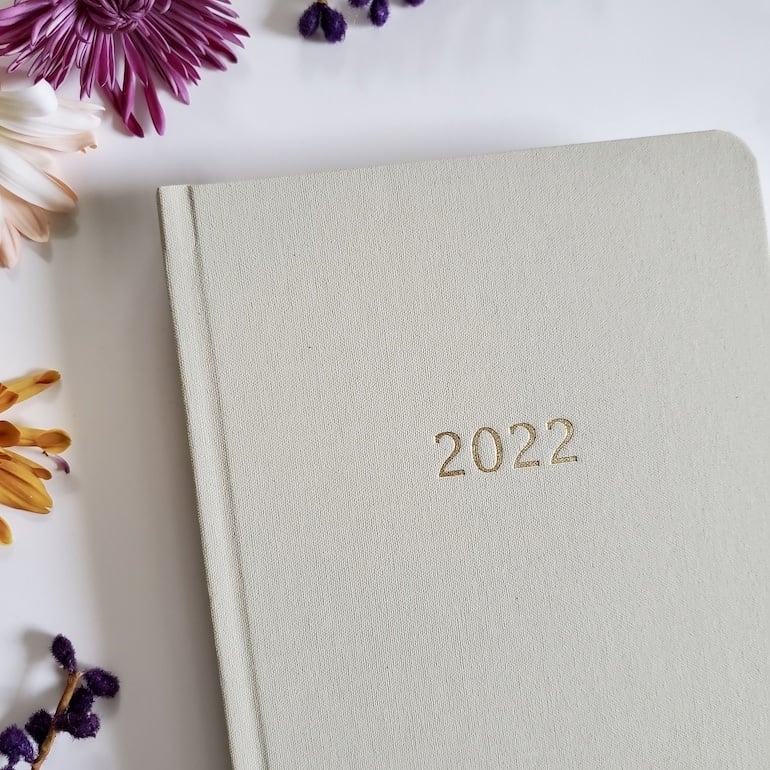 The ultimate self-care planner for a combination of organization, inspiration, gratitude, goal-setting, and self-reflection is this elegant linen-covered planner. It's designed to stick with you for the whole year, so you can really see your goals and visions through to completion. This planner is jam-packed with:
An annual vision board
Goal planning
Monthly and weekly pages
Beginning, middle, end of year, and birthday reflections
Weekly reflections, to-do lists, a habit tracker, and meal planning
We're also obsessed with the tiny supplement capsule design at the top of day on your weekly calendar pages to check off when you take your daily supplements. (There's a water tracker, too, since we know it's important to stay hydrated.) If you prefer an undated planner, there's also a version that lets you add your own dates.
7. Michelle Obama's Becoming: A Guided Journal for Discovering Your Voice, $10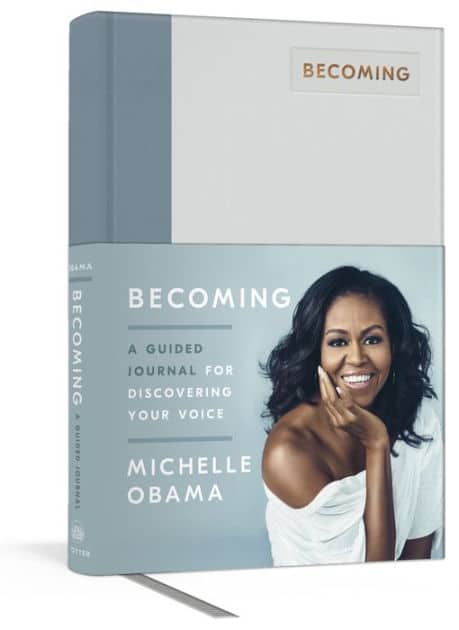 Just like Michelle Obama's memoir, Becoming, is all about how her experiences shaped her into the woman she is now, the Becoming guided journal is all about encouraging you to share your own story. You'll get prompts that help you explore your own experiences, beliefs, and priorities woven with quotes to inspire your writing. Take the page-a-day approach (there are 150 entries) or complete the journal at your own pace.
8. The Happiness Planner, $26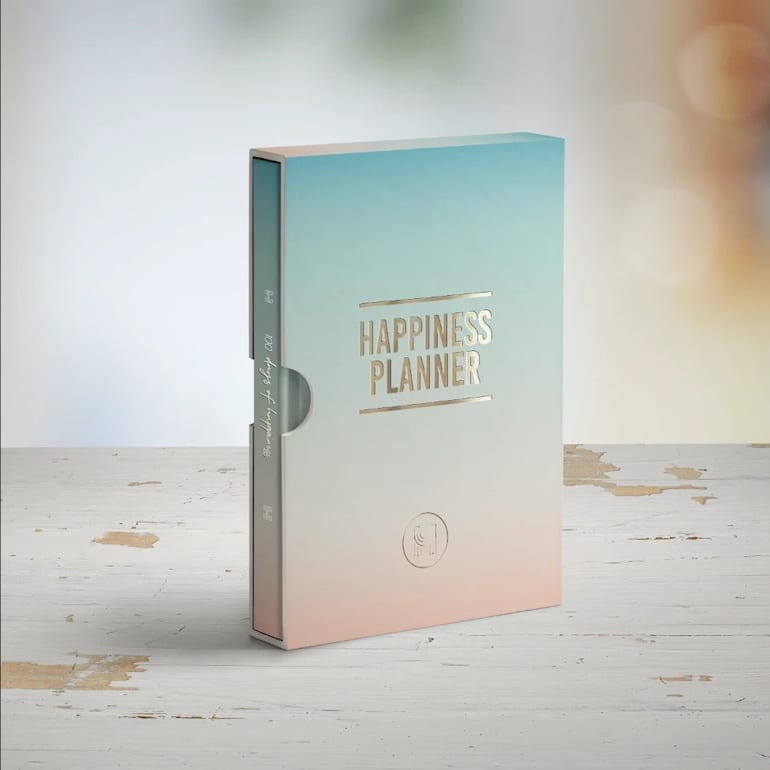 This self-development journal is designed to be completed in 100 days and is broken down into three sections: The Happiness Roadmap, daily pages, and weekly reflection pages. Each day, you'll have space for:
Goal setting
Notes
To-dos
Exercise tracking
Meal planning
Reflections
Gratitude
Throughout the course of the 100 days, this planner is designed to do things like help you cut out things that hold you back, strengthen relationships, spend more time on things that make you happy, and understand yourself better.
How to start a journaling practice
While it may still feel intimidating to start a daily journaling practice, like, many things, it will eventually become habit. "My best advice is not to question the process and instead focus on starting," recommends Agrawal. "Start small, but stay consistent. Get into a routine by stacking it on top of an easy daily task, like after brushing your teeth, during your morning coffee, or before going to bed."
Plus, one of the many benefits of going with a guided journal is that much of the guesswork is taken out of the process for you.
Of course, give yourself grace, says Agrawal. "If you miss a day or two, forgive and refocus."
More like this