8 Positive Lessons About Mental Health We've Learned From Celebs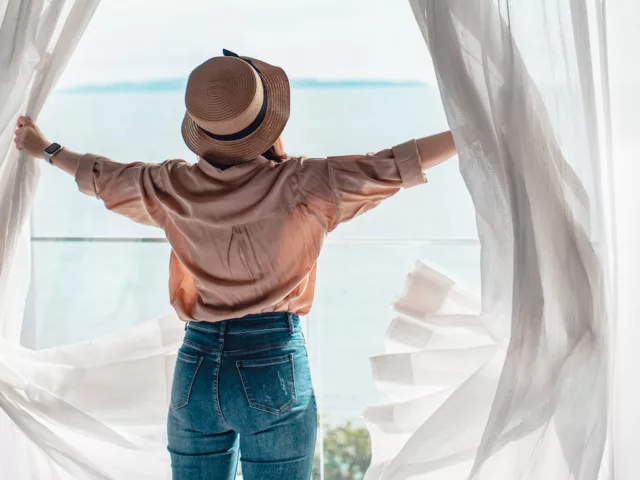 Celebrities are known for a lot: glamorous wardrobes, 12-step skincare routines, toned abs, excellent Instagram feeds, to name a few. But a string of athletes, actors, and musicians, and other high-profile personalities have become known for something quite different: mental health advocacy. These stars are helping to normalize the conversation around mental wellbeing and offering some sage advice along the way.
Tap into some of the best (and most inspiring) mental health quotes from some of the biggest celebrities of our time. From learning how to say 'No' to opening up to therapy, ahead you'll learn 10 ways to honor your mental health and yourself as a whole.
Lesson #1: Focus on 'you'—not who the world expects you to be.
"We also have to focus on ourselves, because at the end of the day, we're human, too," gymnast Simone Biles told ESPN following her exit from the Tokyo 2020 Olympic team finals competition. "So, we have to protect our mind and our body, rather than just go out there and do what the world wants us to do."
The quote, and Biles' decision, got lots of attention as athletes have historically not but mental health at the forefront, but ​​Rachel Wright, LMFT, a sex, relationship, and mental health therapist says the notion of focusing on yourself as opposed to the pressures of society has been around for decades. "Even as early as 1955, Albert Ellis, Ph.D., talked about 'shoulds' being irrational beliefs that can create serious symptoms," she says. "Simone is more right than she knows with this quote," explains Wright. "When we operate in the world on shoulds, we don't value our own instincts, experiences, thoughts, and emotions. We need to look inward just as much, if not more, than we look outward for guidance."
Tuning in to your own thoughts and getting to know yourself better can help you make decisions that prioritize your mental wellbeing first.
Lesson #2: Everyone can benefit from therapy.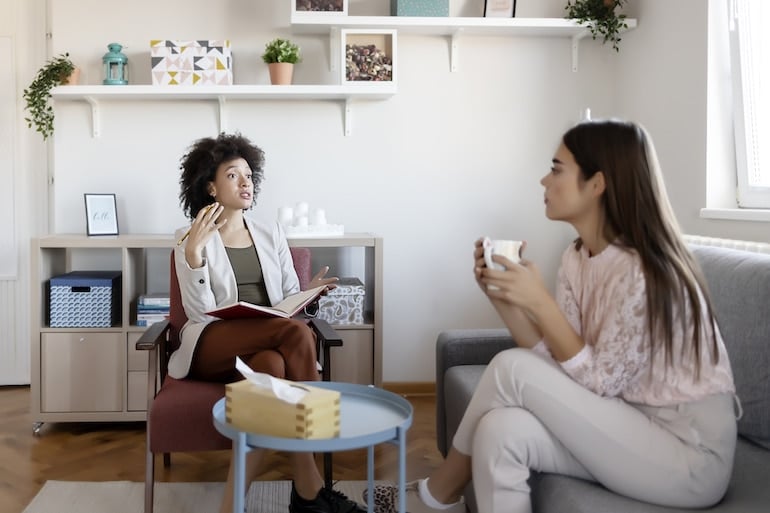 "Friendly reminder for anyone who needs to hear it: Therapy is never something to feel ashamed of," actress and author Lili Reinhart wrote in a series of Instagram Stories. "Everyone can benefit from seeing a therapist. Doesn't matter how old or 'proud' you're trying to be."
Wright seconds this. "Literally everyone can benefit," she says. "I'm a therapist and I LOVE going to therapy. I learn more about myself, keep my depression and anxiety in check, continue to grow, and I know I have someone that will call me out if needed," she explains.
There's a misconception that you need a reason to start therapy, but that couldn't be further from the truth. As Wright explains, "The best time to go to therapy, though, is when there is no crisis going on so you can really build a relationship with your therapist. Then, when/if something larger happens, you know you have a safe space to go process whatever you need to."
Lesson #3: You are not your thoughts.
"For me, depression is not sadness," actress Kristen Bell wrote in a 2016 piece for TIME Magazine. "It's not having a bad day and needing a hug. It gave me a complete and utter sense of isolation and loneliness. Its debilitation was all-consuming, and it shut down my mental circuit board. I felt worthless, like I had nothing to offer, like I was a failure. Now, after seeking help, I can see that those thoughts, of course, couldn't have been more wrong. It's important for me to be candid about this so people in a similar situation can realize that they are not worthless and that they do have something to offer. We all do."
Wright can't emphasize the importance of Bell's statement enough. "When we are clinically depressed or anxious, not having a rough day or two, our minds are literally out of balance, which can create some uncomfortable and sometimes painful and dangerous thoughts," she explains. "If we don't realize that these thoughts are stemming from a mental disorder, we can think that they're real and start acting in the world as such."
Learning to identify which thoughts are not serving you or aren't truly "You" can break down this thinking. As Wright explains, therapy helps to identify what is going on and ongoing talk therapy can help to treat negative thought patterns. "This can actually rewire the brain and create new neural pathways for healthier and accurate thoughts."
Lesson #4: Allow yourself to feel it all.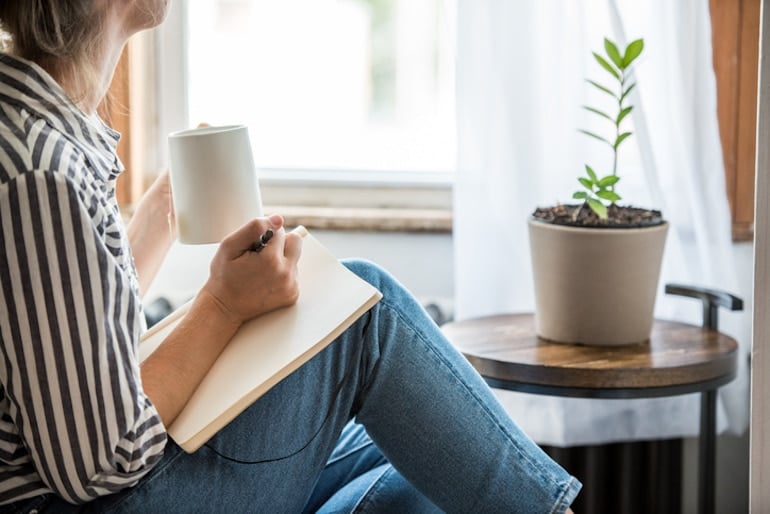 "I've used sadness so constructively in the last two years," musician Lizzo divulged on Instagram in 2019. "After working on being emotionally honest, I've used sadness as a tool for gratitude. It's humbling and I'm grateful that I'm able to feel these emotions, because I know that because of the sadness, I'm gonna be able to feel joy."
Wright stands by this idea and reminds us that we can't selectively numb emotions. "If we shut off the emotions that are more painful, or harder to feel, we also shut off the ones that feel yummy and that we so deeply crave, like pleasure, joy, and happiness," she explains. "Lizzo is explaining that she can feel more gratitude because she increased her capacity to feel… period. In feeling her sadness, she is feeling more of everything."
Finding a constructive way to help you channel your feelings may help, whether it's journaling, painting, exercise, or another positive outlet.
Lesson #5: Don't be afraid to talk about it.
Singer and actor Demi Lovato told The Cut in 2017, "The advice I'd give to somebody that's silently struggling is, you don't have to live that way." Lovato, who has been open about their struggles with mental health went on to say, "You don't have to struggle in silence. You can be un-silent. You can live well with a mental health condition, as long as you open up to somebody about it, because it's really important you share your experience with people so that you can get the help that you need."
Speaking up can make a world of difference for your mental health, Wright agrees. Despite the fact that 1 in 5 Americans experiences some form of mental illness each year, according to the American Psychological Association, "We think we're the only ones that have ever felt suffering," says Wright. That, in turn, creates even more negative feelings and thoughts.
"When we share our struggles, though, we're allowing the people who love us to show up for us and we're showing other humans out there that suffering and struggling are a part of life," says Wright.
Lesson #6: It's okay to say no.
OK, you've heard this one before, but doesn't it sound all the more convincing coming from Mother Monster herself?
"I started to say no," Lady Gaga revealed at the 2015 Revolution Summit. "'I'm not doing that.' 'I don't want to do that.' 'I'm not taking that picture, I'm not going to that event, I'm not standing by that because that's not what I stand for.' And slowly but surely, I remembered who I am. And then you go home, and you look in the mirror, and you're like, 'Yes. I can go to bed with you every night. Because that person, I know that person.'" 
According to Wright, being a perpetual people pleaser is a surefire way to lose yourself in someone (or something) else. "When we say yes or no clearly, we are respecting ourselves and our boundaries, limits, and preferences," she says, encouraging us all to learn the skill.
Setting boundaries can also help you avoid burnout, which is on the rise, according to a survey from Indeed.
Lesson #7: Taking time off doesn't mean failure.
In an exclusive statement to People in 2019, singer and actress Selena Gomez left us with two important lessons. First, that mental health and physical health are intricately connected:
"As many of you know, around a year ago I revealed that I have lupus, an illness that can affect people in different ways. I've discovered that anxiety, panic attacks, and depression can be side effects of lupus, which can present their own challenges."
And also, that it's OK to slow down, saying: "I want to be proactive and focus on maintaining my health and happiness and have decided that the best way forward is to take some time off."
Having the courage to stake this stance is huge, but so necessary Wright says. "Our society is so productivity-focused that this has to be a discussion. Resting is just as important as the part where you're doing. Similar to how communication is made up of both talking and listening—existing as a human is made up of both doing and being," she explains. "After all, we're human beings, not human doings."
Lesson #8: Check in on your friends.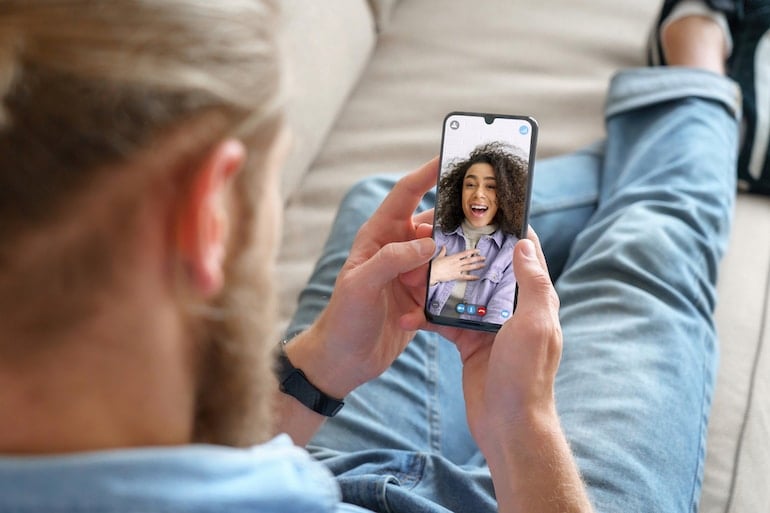 In her now-infamous New York Times op-ed, Meghan Markle challenged us all to "commit to asking others, 'Are you okay?'" 
She wrote, "As much as we may disagree, as physically distanced as we may be, the truth is that we are more connected than ever because of all we have individually and collectively endured this year."
The practice of asking others how they're really doing is helpful both in the moment and as a way to normalize conversations about mental and emotional wellbeing, whether at work or with friends and family. Even the seemingly strongest people you know may need a shoulder to lean on at times.
"Human beings are pack animals and we have not evolved out of that mentality, psychologically," Wright says, noting why staying in touch is so important. "Mental illnesses like anxiety and depression, among others, have a symptom of isolation and loneliness. When we stay in touch with the people who love us, we're more likely to stay the course and continue to get support."
More like this