These Signs Will Tell You When to Quit Your Job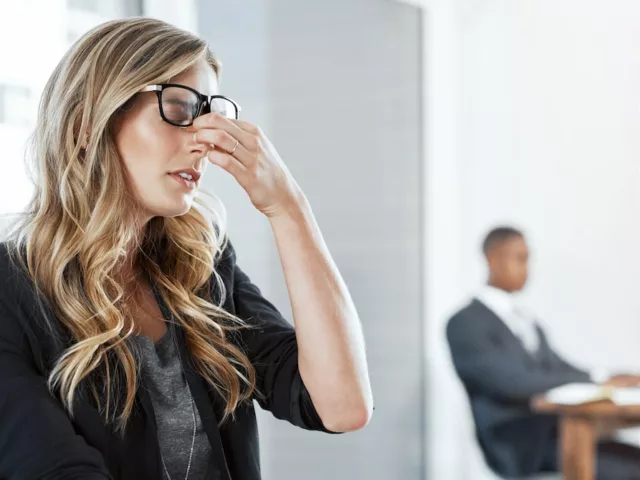 Realizing you want to quit your job isn't something that happens overnight. It's a gradual process, a buildup of details both small and large that chip away at you over time. Usually, it happens when the professional situation you entered has evolved into something completely different. Either that, or you yourself have changed. Speaking from firsthand growing pains and experience, here's how best to determine when to quit your job.
YOU'LL KNOW WHEN TO quit your job if…
You're Physically and Mentally Exhausted
You know what they say: Don't compare yourself to anyone but the old you. Well, think about how you felt when you first entered into this particular work arena. Since then, have you been suffering from
burnout
? If you notice yourself feeling lethargic, less excited to get out bed in the morning, with a foggy memory and having a tough time
staying present
, it's time to start listening to your body.
You've Stopped Doing Other Things You Love
The waning inspiration to jump out of bed and get to work will likely transfer to other areas of life. For me, it was
working out
and maintaining a generally healthy lifestyle. For most of my life, I was relatively active and energetic. But by day's end, I was so exhausted from
work stress
(endless meetings, forced politically correct interactions, etc.) that all I wanted to do was get home to be alone and decompress.
You've Replaced Healthy Habits With Not-So-Healthy Habits
At the time of this transition, I worked in Hollywood. Every night was followed by an even better event, dinner, or party not to be missed. While it wasn't a requirement of my job, it was a perk. But looking back, these perks simply distracted me from my goals. I attended these events to make being unsatisfied on the career front worth it. That's what happens when you're not getting what you want in your career or life: You lose focus and seek distractions. Spoiler alert: This isn't the right way to get ahead.
Your Goals Have Changed
When I first started out, I was laser-focused on making it in Hollywood, working 10-hour days for pennies. All that hard work paid off. But when I got to where I was going, growth stopped along with my motivation. I was also getting older, and the fast-paced lifestyle that brought me success was getting hard to keep up with. No one was more shocked than I was to realize that the bigger picture just wasn't adding up anymore.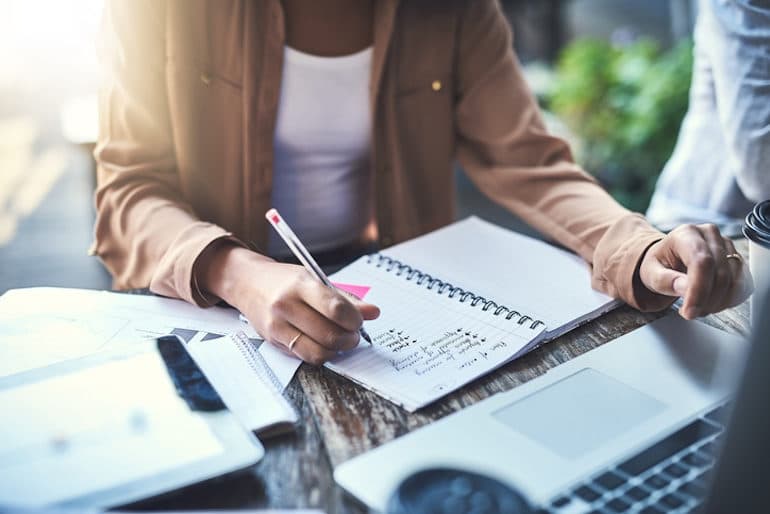 What To Do Next
If you're not feeling like yourself day in and day out, you're right to think you might need to make a change. Here are actionable steps to take before making big career shifts:
Do Your Due Diligence
You can't, in good conscience, walk away from something you value unless you've explored all possible options. It's also not a good idea to act impulsively when you're feeling emotional. Before making any life-changing decisions, take an inventory of what you really want for yourself at present. Evaluate if your current position is getting you closer to it.
Network & explore Alternative opportunities
Leaving was something that had been on my mind for at least a year, but there was one thing I had to do before I pulled the trigger. My main issue was that there wasn't any growth within my department. I was feeling stagnant and wanted a new career challenge that would lend itself to the stability I was craving. I set meetings with all the right people to explore alternative opportunities within the company. There wasn't anything that aligned, but I owed it to myself to check out the possibilities before calling it quits.
Enact a mature Exit Strategy
So you've confidently decided you've reached the end of this road. Congrats! You've thought it through, and while it can be scary not to know what's next, it's more freeing than anything. You've talked out your options, and you're leaving the right way. It's not like you're fleeing in a blaze of glory; it's just time. You'll
sleep better
at night knowing you went about it the right way. Trust: Small details like properly giving your two weeks' notice and remaining on good terms with old co-workers is the mature move to make. Besides, you have your whole life ahead of you—and now it's on your terms. At the end of the day, you won't be starting from scratch, but rather from experience.
More like this