Find Joy in Your December 2020 Wellness Horoscopes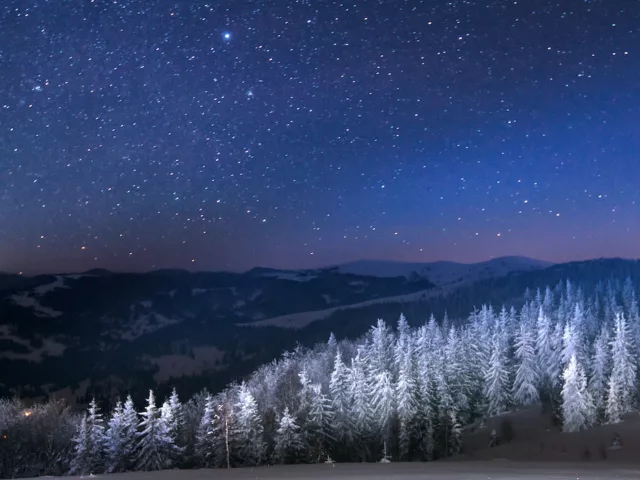 Greetings, dear astrohackers! News flash: We're on the final leg of the wild ride that's been the year 2020. And I'll let you in on a secret: We all have cause for celebration even before the clock strikes midnight on NYE. Of course, your December 2020 wellness horoscopes have the scoop. As the saying goes, it's always darkest before the dawn. Rest assured that we're moving towards the light ahead, largely thanks to these need-to-know events:
the December 14 new moon/solar eclipse, a marker of new beginnings + manifestations becoming reality
the December 21 Great Conjunction (in tandem with the winter solstice), wherein Jupiter (optimism) and Saturn (structure) perfectly align + kick off a year-long dynamic duo in airy Aquarius
For intel on how these happenings will impact your month and year specifically, read the horoscopes for your sun and rising signs. On behalf of Team HUM, I wish you a bright and beautiful holiday season and new year!
December 2020 Wellness Horoscopes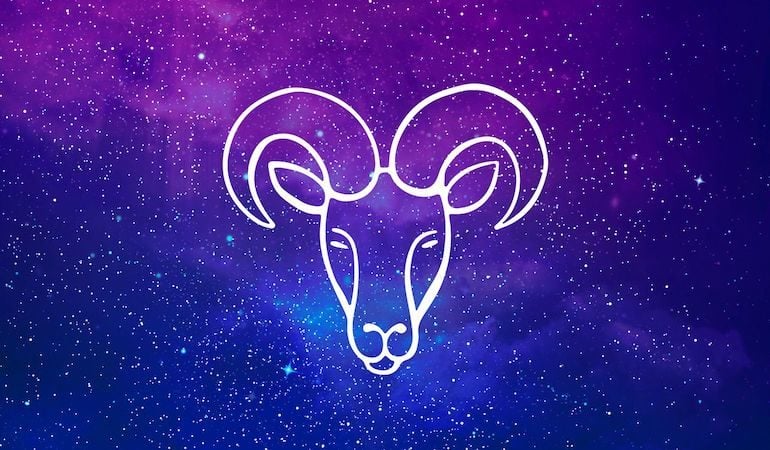 ARIES (MARCH 21-APRIL 19)
Feeling as though most of 2020 has been more of the same, day in and day out? As December begins, take note of your passions and whatever brings you joy; then make moves to integrate more of that into your life. Whether it's part of your daily routine (say, a
nightly self-care ritual
) or picking up a hobby, aim to create and find magic amidst the mundane. With the Sag sun in your worldly ninth house till December 21, you may also consider picking up a new language or cooking up a
foreign delicacy
. When it comes to work, the first half of the month may be marked by top-notch teamwork and shifting schedules alike. Stay flexible to keep the Mars in Aries sky's-the-limit trend going strong through year's end. Lastly, be wary of chasing any notions of grandiosity while still (smartly) going for the gold.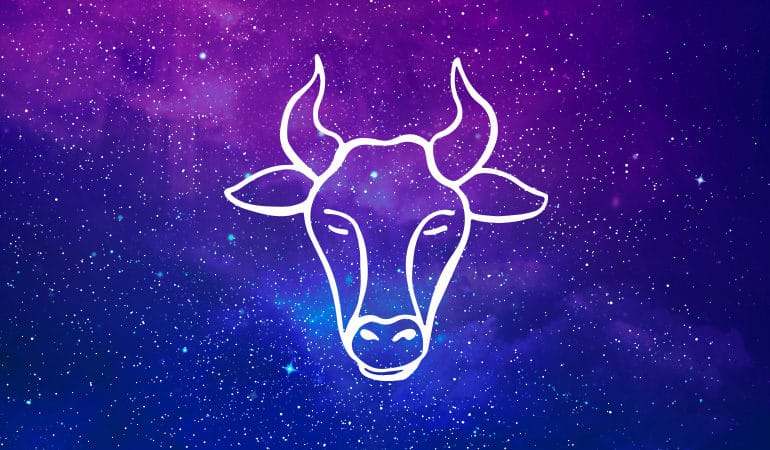 TAURUS (APRIL 20-MAY 20)
Taurus is one of the more steadfast signs, meaning that
your habits
and judgments alike are typically set in stone. But as December begins, you may find yourself uncharacteristically changing your tune on an important matter. While it may be a departure from your comfort zone, know that evolving is most often positive and productive. Next, around mid-month, check in on your finances. If you're shorter on cash than you'd prefer, tap into your planning prowess to get back on track. For starters, try to stick to a
tighter grocery budget
and find free/virtual ways to connect with friends. Luckily, the tides will begin to turn come December 17 through 21, with Jupiter (luck) and Saturn (structure) linking up in Aquarius in your career-minded 10th house for the next year. Rest assured that work success is in the cards for 2021.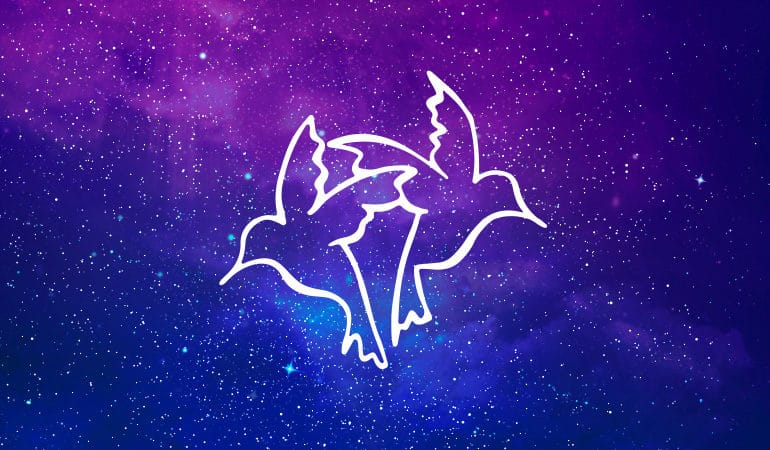 GEMINI (MAY 21-JUNE 20)
If you've been grappling with your sense of self as of late, cut yourself some slack. À la Austin Powers, it's time to get your mojo back, baby. As the month begins, swap doubt and
negative self-talk
for vivacity and self-love. Luckily, you'll get to breathe a sigh of relief when Jupiter (optimism) and Saturn (structure) enter fellow air sign Aquarius December 17 to 19 and remain for the next year. Things will lighten up and air out, allowing you to feel more like yourself again. Next, partnerships are the overarching theme this month. Link up with and
foster stronger connections
to your closest allies, both personal and professional. Finally, you'll end the month in party mode, ready to toast to a brighter 2021. Whether you're celebrating virtually or IRL, start to get your glow on with
a vitamin boost
.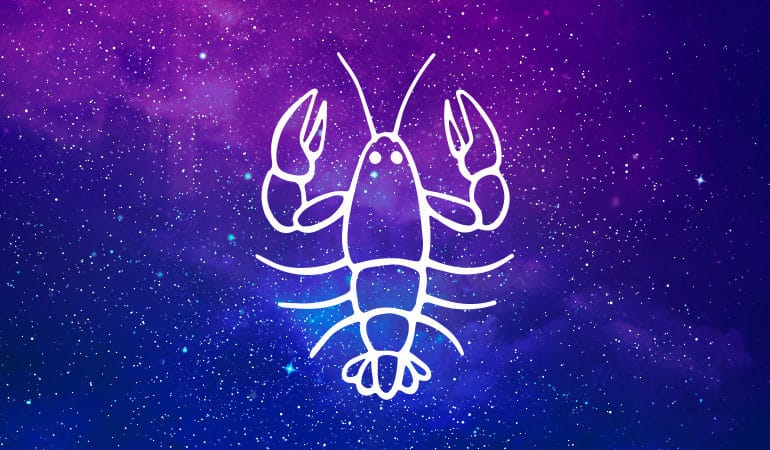 CANCER (JUNE 21-JULY 22)
This Sag season (through December 21), wellness is the name of the game. Prioritize your health by booking lingering MD appointments and cutting out
dietary don'ts
, then treat yourself with an elevated self-care routine. From sleep to
supplements
, now's the time to invest in your mind and body. Similarly, make sure that your physical space is conducive to a cleaner, clearer path. Get it all done around the December 14 new moon/solar eclipse, which should give you an extra burst of energy (and a more placid holiday season, to boot). By December 19, Jupiter and Saturn link up in Aquarius—to remain until December 2021—in your eighth house of intimacy and joint ventures. You may start to get more exacting when it comes to partnerships, or even get to "the next step" in terms of cohabitating, engagements, buying property, etc.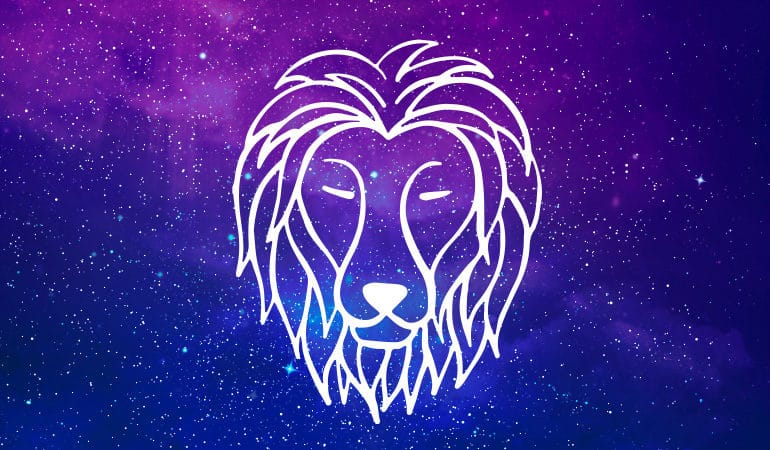 LEO (JULY 23-AUGUST 22)
Did someone call for holiday spirit? With the Sun and Mercury in fellow fire-sign Sag, Lions are positively purring with
winter cheer
. Better yet, they're posting up in your fifth house of fun and creativity, aka your natural/natal happy place. (PSA: Just take care to tame your flame when Mercury clashes with Neptune in Pisces on December 13. Unrelenting expectations will likely lead to drama and disappointment. Ain't nobody got time for that!) Then, come the Great Conjunction of Jupiter and Saturn—a once-every-20-years astro event—on December 21, expect major interpersonal breakthroughs. This trend will continue through nearly all of 2021 and could result in a high-stakes commitment, whether it be a new job or love interest. Finally, to come full circle, get ready for your NYE closeup. Whether you're nesting in your own lair or gathering safely with friends, toast to the good times ahead.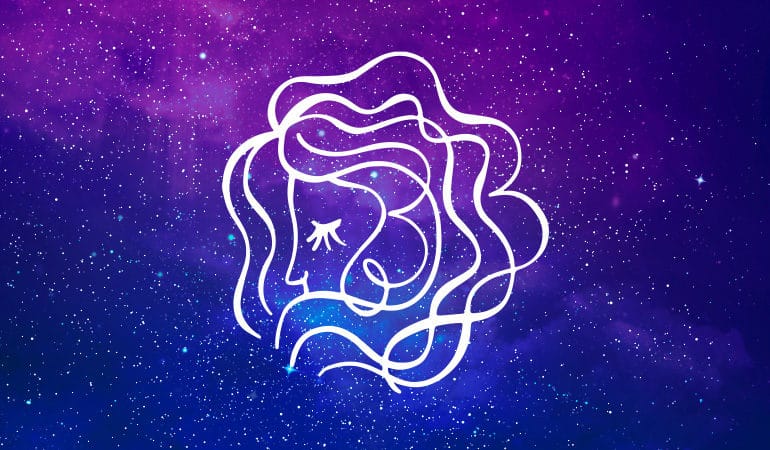 VIRGO (AUGUST 23-SEPTEMBER 22)
This Sag season, your focus is on home and family. If you're unable this year to do the usual holiday song and dance, spruce up your surroundings—and maybe watch some cheerful holiday movies—to still tap into the winter spirit. If you feel some pangs of nostalgia, find a way to cozy up to them. Maybe you'll whip up a
warming family recipe
or catch up with loved ones virtually.
Otherwise, if you've been itching to move homes, the December 14 solar eclipse is as good a time as any. Then, the December 21 Great Conjunction ushers in a new year-long era of Jupiter (optimism) and Saturn (structure) in Aquarius in your sixth house. Since you naturally rule over the sixth house of health and wellness, this should be music to your ears. Last but not least, you'll feel flirty for Cap season starting December 22.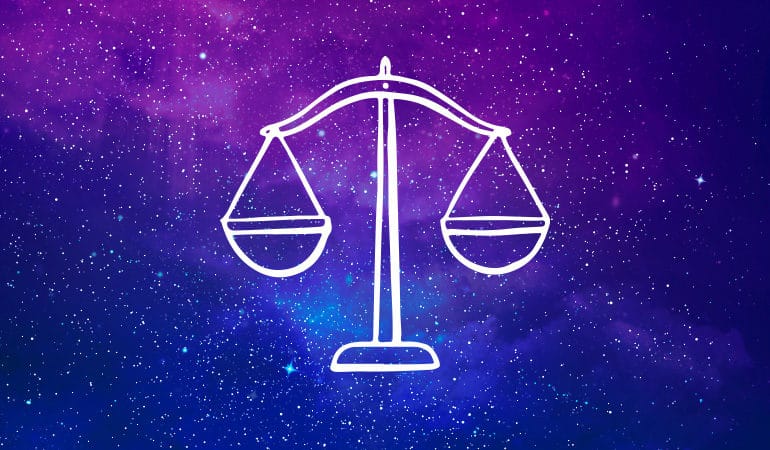 LIBRA (SEPTEMBER 23-OCTOBER 22)
Your phone will be ringing off the (now antiquated) hook with the Sag sun in your chatty third house. Sure, you may win the astro popularity contest this month, but also take time for yourself. Read:
Ditch screens and scrolling
for at least a few solo mini-moments. Since the third house also rules over media, perhaps take a walk around the block listening to your
fave podcast
or a new audiobook. Conversely, go analog by writing or making some art of your own. Come the December 21 Great Conjunction, you'll start to feel noticed in a good way, whether from a new admirer with long-term potential or via recognition for your talents. Since this year-long alliance is taking place in your fifth house of pleasure, fanfare is a given. Since all eyes will be on you, why not put your best (and
most hydrated
) face forward?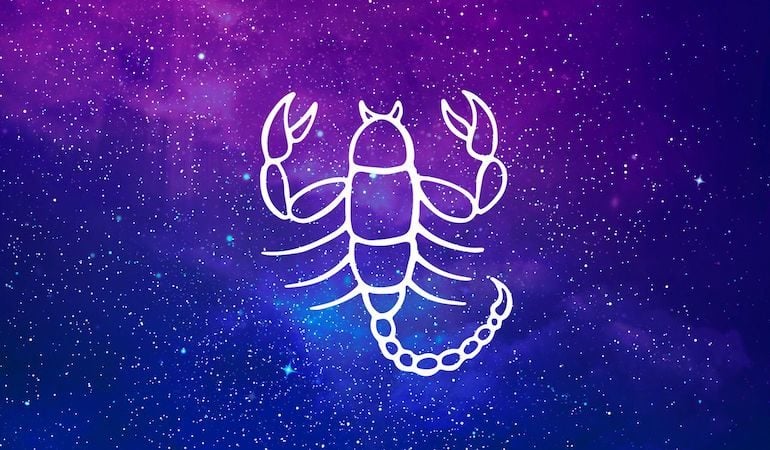 SCORPIO (OCTOBER 23-NOVEMBER 21)
This December, you might be thinking of ways to augment your cash flow. Luckily, the planets are on call to support you. Perhaps you'll look to pick up a new side hustle or start selling clothes and other items currently collecting dust. Go for it! After all, with the latter route,
minimalism will be good for your mind
, physical space, and potentially your wallet alike. Whatever your preferred money-making method is, the December 14 new moon/solar eclipse should add an extra oomph to your hustle. Then, exactly a week later, the Great Conjunction marks a shift in focus from how you communicate (2020) to how you handle your home and family (2021). Over the next year, you may potentially move, have a breakthrough with relatives, or simply master
your WFH flow
. Tend to your heart and hearth alike.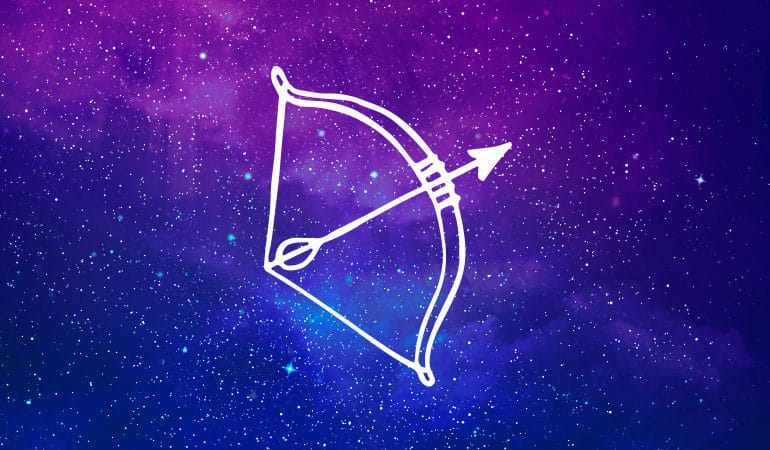 SAGITTARIUS (NOVEMBER 22-DECEMBER 21)
Happy birthday season, Archers! Even if you're still stationed in your
social distancing sanctuary
, the Sun and Mercury in your sign should still have you buzzing with positive vibes. Your task: Ask yourself what you want for the year ahead. Then by the December 14 new moon/solar eclipse, start
your manifestation plan
. Additionally, this date is perhaps the most important for you in recent memory. Occurring in your first house of selfhood, a major change in your path or perspective is likely under way. Within the following week, the Great Conjunction of Jupiter (luck + your ruler) and Saturn (structure) will kick off a full year of self-development—or even a complete transformation. Channel *NSYNC and say "bye bye bye" to work and money matters taking first priority. Now's the time to invest your resources in something even more important: yourself.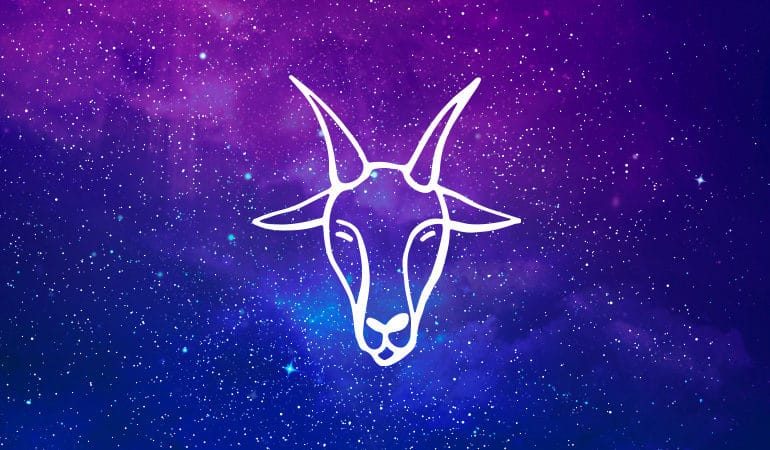 CAPRICORN (DECEMBER 22-JANUARY 19)
As December 2020 begins, allow yourself to slow down and rest up from what was sure to be a whirlwind year. With Sag season in your cozy 12th house, max out your chill winter vibes—think
weighted blankets
, scented candles, etc. Next, with Saturn (structure + your ruler) and Jupiter (luck) leaving your sign mid-month, it'll mark the end of the evolution you've experienced over the past year. Over the December 14 new moon/solar eclipse, fully release what no longer serves you. Whether that's fear, resentment, a
ghoster
, or anything in between, the baggage has got to go. Come the Great Conjunction of the aforementioned planets on December 21, the new main focus will be on making money moves (à la 2017 Cardi B). Reflect on your personal growth over the past year, then apply those learnings to widen your wallet in 2021.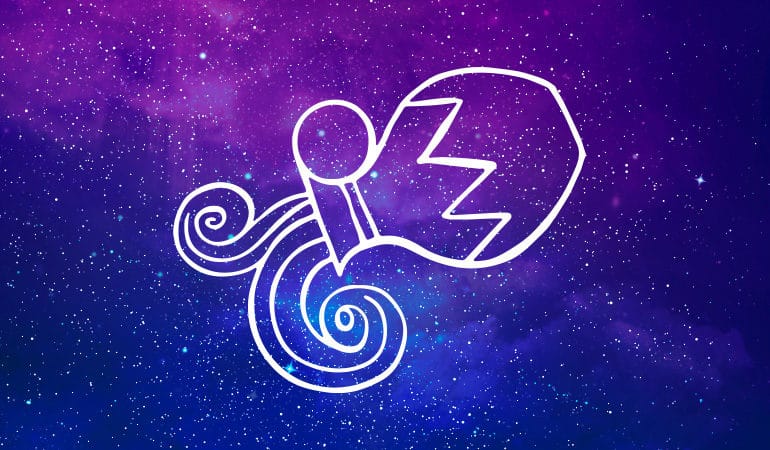 AQUARIUS (JANUARY 20-FEBRUARY 18)
Brace yourself: Aquarians are primed for major breakthroughs not only in the month ahead, and not even the year ahead, but perhaps the next decade… or three. Yowza! This is largely thanks to the Great Conjunction (optimistic Jupiter + structural Saturn) taking place in your sign on December 21, the effects of which will last celestially through 2021 but, in practice, far beyond. Consider the phenomenon to be
A Star Is Born: Astro Edition
. If you've been jonesing to make a change—whether it's as simple as a
new hairstyle
or as major as a completely new life path—it's go time for the next 12 months. Otherwise, right before this astro event, with the Sun and Mercury in Sag in your natal 11th house, you'll likely be itching to socialize up a storm. However, keep
your safety
and local regulations in mind before meetups. Conversely, schedule digital dates.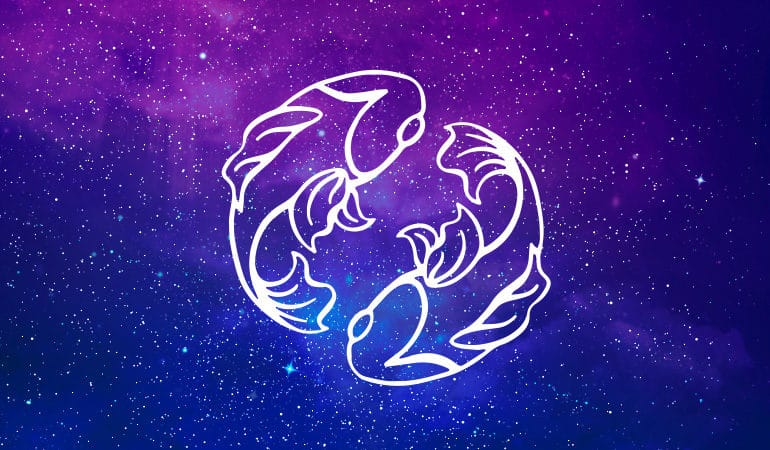 PISCES (FEBRUARY 19-MARCH 20)
With the Sag Sun posting up in your 10th house of career and honors (through December 21), give your work all you've got before resting over the holidays. Just watch out for December 13, when you may either begin to feel the
pangs of burnout
or otherwise want to ditch your duties completely. As we all know, balance is key. To avoid approaching such extremes, simply adopt the right
productivity hacks
to see you through. Then, when you're off the clock, fully allow yourself to wind down and recover. Right after, the December 14 new moon/solar eclipse could kick off a game-changing development (now or over the course of six months) re: your career. Since finances have likely been rocky this year—for Fishies especially—get ready to breathe a sigh of relief. In due time, your rewards will swim over to you.
More like this