12 Podcast Recommendations to Stay Sharp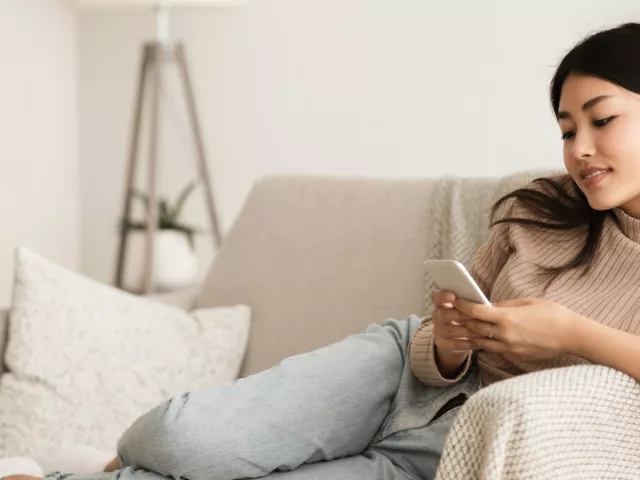 Looking for alternatives to a Netflix binge, or simply another voice to keep you company while social distancing? Consider resting your eyes and easing your mind by listening to a new podcast, perfect while taking a walk, cooking, or cozying up on the couch.
Whether you're looking for self-care tips, thought-provoking deep dives, or simply a full-bellied laugh, Team HUM's got you covered with our roundup of podcast recommendations.
12 podcast recommendations from Team HUM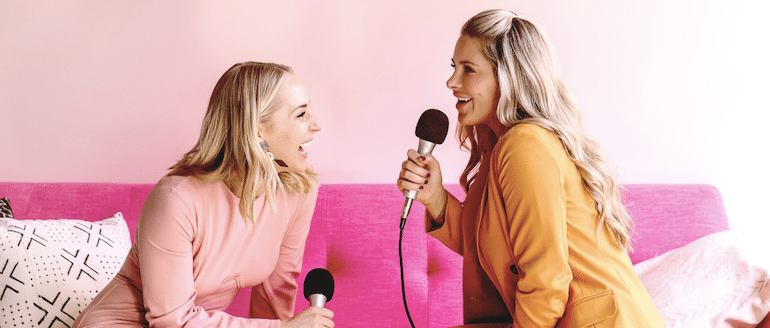 Recommended for: spirituality and community through growing pains
"
Almost 30
highlights the transition from your 20s to 30s, but also focuses on spiritual, physical, and mental wellness. From listening, I've realized that everyone has dreams, aspirations, and setbacks. We can all relate to one another in some way. But perhaps the best thing about Almost 30 is its
Facebook group
. People openly share stories and struggles, ask for advice, and more. It's a true virtual family. My favorite episode is "The Sacredness of Being Single." Co-host Lindsey discusses the mistakes she made in a previous relationship and how she grew to be strong and independent post-breakup. It's one of the episodes that most inspired and supported me during a time of heartache."
— Chloe, Social Media Manager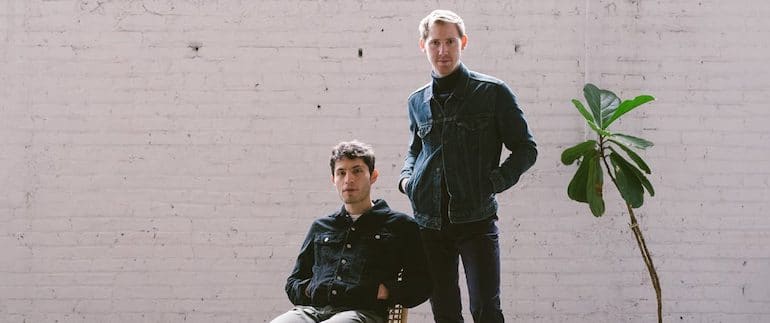 Recommended for: Skincare advice from + for men
"I started listening to
Dewy Dudes
because I enjoy skincare and it's refreshing to hear the conversation led by men. They kind of wing it and mostly joke around, but the ultimate message is that a dedicated skincare practice
isn't limited to women
only. Since it's a newer podcast, they're still trying to find their groove. That said, it's easy to find a topic or industry-insider guest you enjoy. I liked the 'Clapped at Sephora' episode with Shane of
Dermatologram
; his content is always great and he's super responsive to his followers. Give it a listen if you want to be more comfortable using skincare and practicing self-care as a whole."
— Brandon, Member Services Representative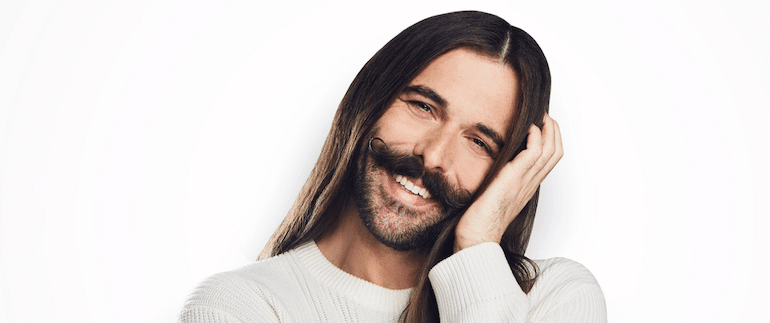 Recommended for: hot topics with a side of sass
"
Getting Curious
confronts a variety of questions and current events—politics, social issues, animal welfare—that JVN wishes to explore deeper. JVN and his guests make sometimes-challenging areas both entertaining and easy to digest. I love his openness for learning, and of course his humor and enthusiasm. I can't get enough of him! JVN and his guests bring relevant, topical matters to life in such a way that it's fun and seamless to expand your knowledge base. I'd recommend browsing episodes to find the topic that interests you most. Whether you listen to a Q&A with experts on racism or investing, or even a casual conversation with a fellow
Queer Eye
Fab Five member, you won't be disappointed."
— Brianna, Brand Manager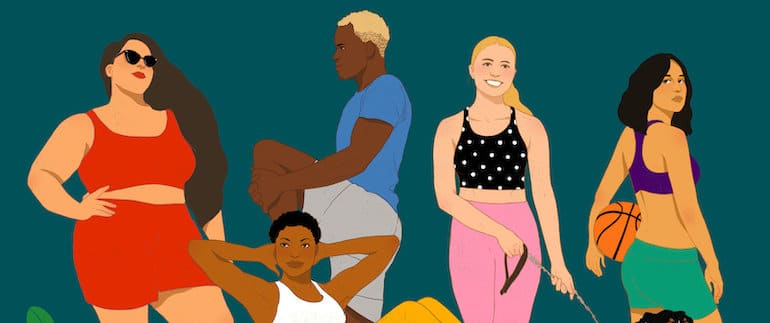 Recommended for: real stories + struggles behind iconic brands
"In NPR's
How I Built This
, Guy Raz interviews founders, CEOs, and entrepreneurs about their origin stories. It's cool to understand how an idea becomes a big brand and to learn from the challenges along the way. My biggest takeaway is that failure is normal, nearly inevitable, and ultimately okay; most great learnings tend to come from failures. I recommend the episodes featuring Blake Mycoskie of TOMS—the social good foundation is inspiring and something I'm passionate about—and the founders of SoulCycle. I also liked the interview with Lady Gaga's original manager, Troy Carter, because who isn't curious about her? Overall, each episode provides a well-rounded view of business and encourages you to think and do bigger."
— Randy, Director of Retention & Loyalty
Recommended for: Inspo to turn a new leaf + ease anxiety about aging
"
The Rich Roll Podcast
is a treasure trove of wholesome, feel-good life advice. He turned his life around at 40 when he beat alcoholism and quit his job as an entertainment lawyer, going on to become a successful vegan ultra-endurance athlete. His podcast is equally inspiring. My favorite episodes feature his wife,
plant-based
chef Julie Piatt. She's super spiritual while he's more pragmatic, which creates a goals-worthy dynamic. There's an ease about Rich that I find incredibly soothing, and he has an attainable, holistic perspective on wellness. There's no endless list of biohacking techniques to adapt here—just tips to feel good in your skin with your daily choices. Rich's sign off is 'peace, power, plants,' which I think is a pretty good motto to live by."
— Zena, Editorial Director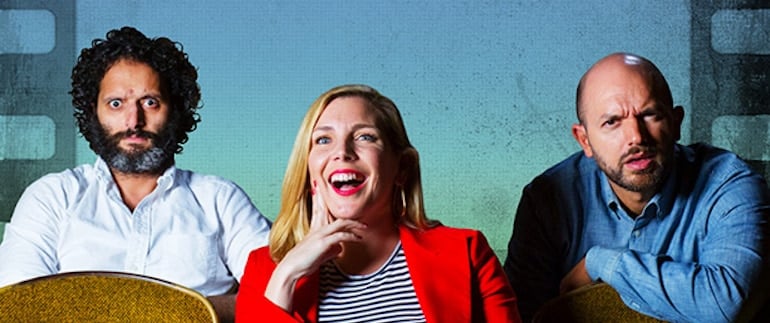 Recommended for: hilarious takes on the history of bad movies
"In
How Did This Get Made
, Paul Scheer, June Diane Raphael, and Jason Mantzoukas discuss movies that are so bad that they're actually great (like
The Room
). Aside from being high-key obsessed with June, the hosts are some of my favorite actor-comedians whose humor resonates with me. Sure, I've learned a lot about weird movies, but mainly keep listening for the hilarious conversation between friends. While there's no wrong place to start, I'd recommend looking up an episode for a movie that you're familiar with and curious about. You can also search for a guest whose work you enjoy, like Natasha Lyonne or Topher Grace."
— Vani, Programmatic Marketing Manager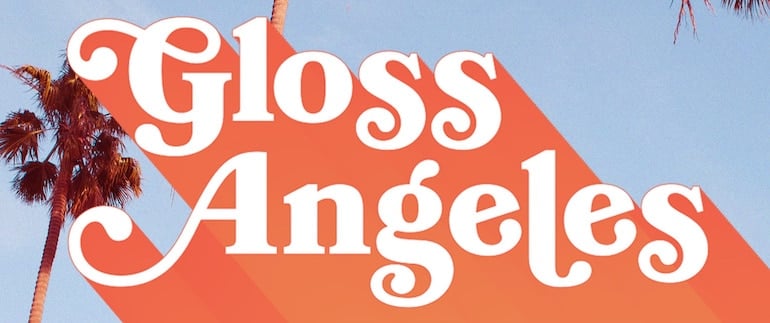 Recommended for: beauty banter from industry insiders
"Gloss Angeles is led by Kirbie Johnson and Sara Tan, two of my favorite beauty editors who give their take on all things skincare, makeup, and wellness. I love their IRL banter even better than their writing, and how they bring in experts to explore different treatments and trends. I've learned so much from their episodes, but I particularly enjoyed 'Melasma and Hyperpigmentation 101' with
Dr. Nancy Samolitis
. I have a sun spot on my cheek that drives me crazy; since taking her advice from the episode, it's slowly fading. My other favorite is 'The Power of Great Sleep: Change Your Routine, Change Your Life' featuring
The Sleep Doctor
, which reinforces the importance of sleep and easy ways to sleep better." —
Amy, VP of Digital Marketing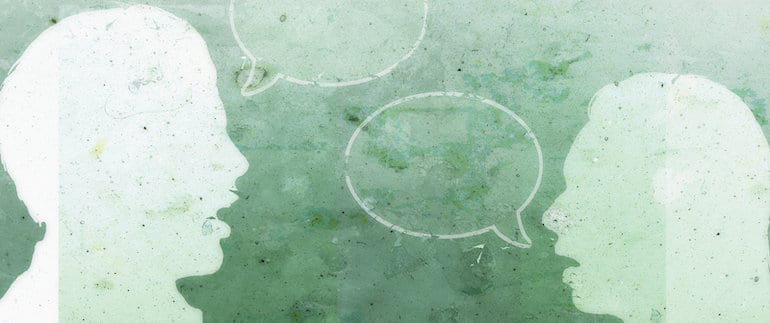 Recommended for: unpacking unseen + unconscious patterns
"NPR podcast
Hidden Brain
uses science and storytelling to explain human behavior and psychology. The host and his guests—experts and everyday people alike—unpack and demystify both complicated and casual subjects. It sheds light onto why the world and people are they way they are. It's actually helped guide my own behavior. I love this podcast because it dives into questions I've always had but never asked. Listening definitely requires an open mind, as the discussions may challenge your beliefs and preconceptions. Things sometimes get a bit heavy, but I enjoy it so much that I often stay in my car even after getting home just to finish the episode. My favorites explored nature versus nurture, the four-day workweek, gender discrepancies, and how much money will actually impact happiness."
— Christa, Social Media Strategist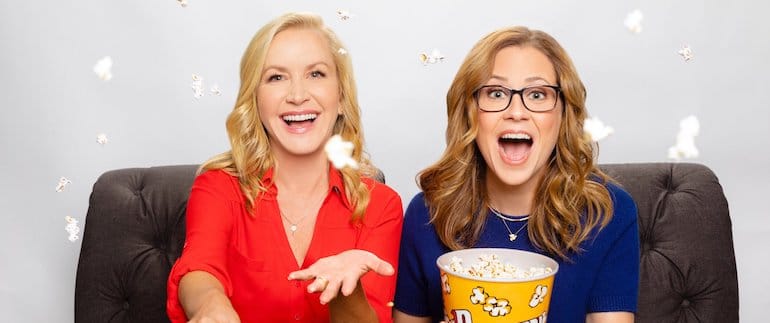 Recommended for: a walk down Dunder Mifflin memory lane
"In
Office Ladies
, co-stars Jenna Fischer and Angela Kinsey (Pam and Angela) of
The Office
rewatch episodes and break them down with behind-the-scenes stories about production. I'm a huge fan of the show, so I've been rewatching episodes for years. Office Ladies gives each episode a new take. Most of the podcasts I subscribe to are technical and informational, so it's nice to just relax and enjoy this one. It's fairly new, but each episode is pretty good. Listen after watching an episode if you're bingeing on Netflix, or go directly to the podcast on your favorite one."
— Mark, Senior Front-End Developer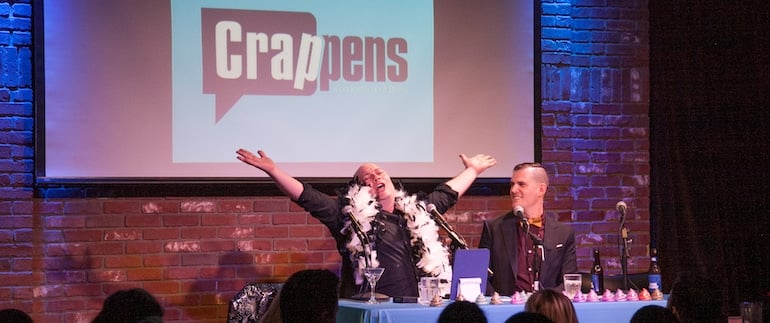 Recommended for: LOL-worthy commentary for Bravoholics
"
Watch What Crappens
is one of the many (though in my opinion, the best) podcasts for Bravo show recaps and commentary. While I also love true crime podcasts, WWC satisfies my other guilty pleasure for reality TV with hilarious reenactments of my favorite shows. Not surprisingly, there isn't much learning to be had by listening, but it's the best pick-me-up to get me through the workweek. Thankfully, there's about four years of binge-worthy content to listen to. To get started, I'd recommend picking your favorite Bravo franchise. Just be warned that you'll be howling with laughter, so tune in at your cubicle at your own risk."
— Melissa, Retail Sales Coordinator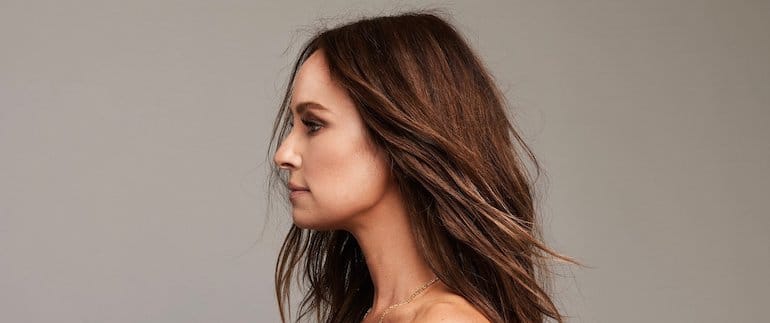 Recommended for: Intimate, No-B.S. interviews with successful figures
"In
NAKED
, former E! News host Catt Sadler interviews women (and sometimes men) in a variety of fields—actors, activists, entrepreneurs—skipping small talk and getting straight into real, raw conversation. Catt always steers away from run-of-the-mill questions; if a certain guest gives other interviews, she ultimately gets more out them. It also doesn't hurt that her voice is very soothing! As cheesy as it sounds, this podcast taught me that celebs are more like us than I ever thought; we all have our struggles and hurdles. I particularly loved with episode with Karamo Brown from
Queer Eye
. I didn't know much about him before, and he divulges
a lot
, so this one definitely got me hooked and wanting to listen to more."
— Kristin, Business Development Manager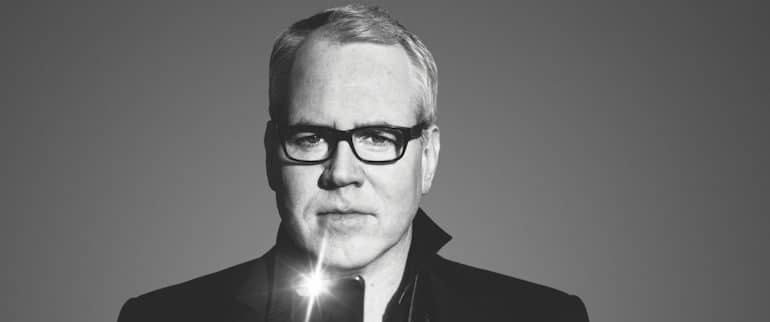 Recommended for: cultural criticism from an enfant terrible
"Bret Easton Ellis, the infamous author of
American Psycho,
is one of my favorite writers and thinkers. His podcast usually opens with an exhaustive and sometimes biting take on films, Hollywood, and current events. He then interviews a writer, actor, or other media figure—who's often a friend or acquaintance—so I revel in feeling like a fly on the wall within Bret's inner circle. Additionally, his actual voice is quite singular, which I'd describe as a kind of lurid ASMR. This guy's got
opinions
, particularly about our current social climate. Admittedly, they're not for everyone, but I
can't get enough
. Otherwise, it's hard not to appreciate his genuine passion for and encyclopedic knowledge of film and publishing. I also find his nostalgia for the 1970s and praise for Joan Didion—many a writer's favorite writer—particularly endearing. Recently, I LOLed listening to the episode with journalist Joel Stein, who similarly challenges the status quo."
— Michele, Content Editor
More like this