You'll Love Your April 2021 Wellness Horoscopes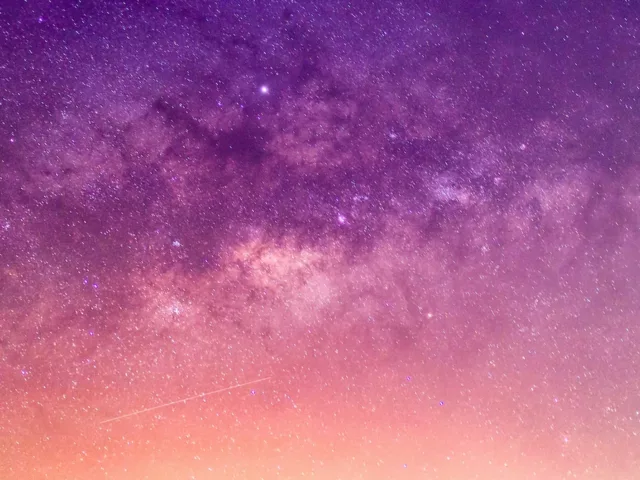 Happy April, astrohackers! We're well into Aries season as the month kicks off, and your April 2021 wellness horoscopes have the dish on what's ahead. Some signs can anticipate dollar signs, while others can expect pleasure aplenty. At any rate, we have yet another month of wonderful astrological insights for one and for all. As always, read the 'scopes for your sun and rising signs to allow any April showers to bloom into May flowers. Now, in the spirit of longer spring days, let there be light!
April 2021 Wellness Horoscopes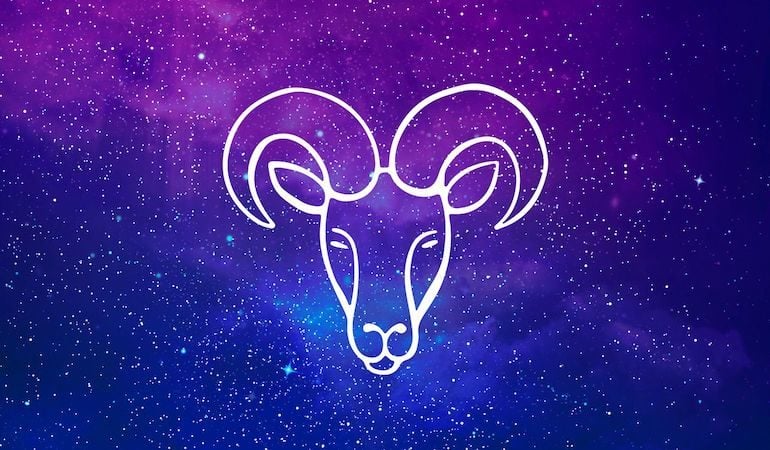 ARIES (MARCH 21-APRIL 19)
Happy birthday season! On April 3, Mercury (communication) slides into your sign in your first house of selfhood. This indicates that you should use your voice boldly to share your thoughts and ask for what you want. Then, the April 11 new moon suggests that you be more judicious and deliberate in both your word choice and the causes you take on. (Read: Don't take on battles that aren't really yours to fight and keep your eyes on the main prize.) Three days later, Venus enters your second house of income and
material goods
. If you've put in the work and proven that you're deserving of commensurate compensation, now's the time to request it. Later on April 23, when Mars (action + your ruler) enters Cancer and your fourth house of domesticity, make moves to ameliorate a wonky family dynamic or home matter.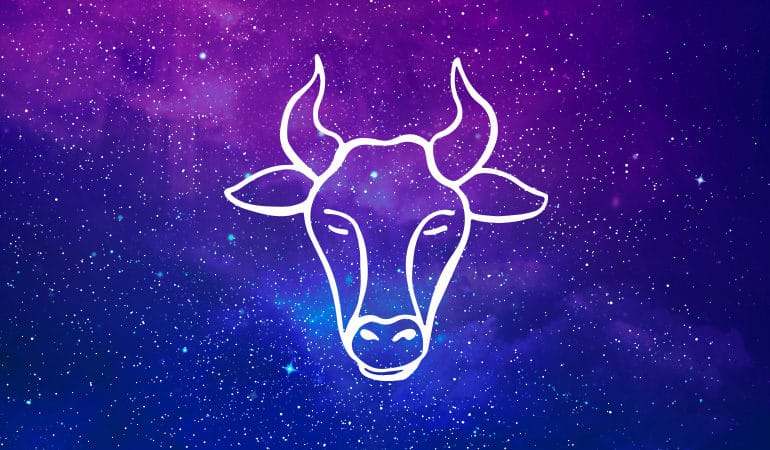 TAURUS (APRIL 20-MAY 20)
As March ended, you may have struggled with heavy or conflicting emotions. Yet as Mercury (communication) moves into your 12th house of intuition on April 3, you'll be emboldened to close this circle by verbalizing your needs. Perhaps you'll come clean and assert yourself at work, discuss lingering
intimacy issues
with your partner, or
seek solutions from a therapist
. Make progress as the month begins, and you should see positive developments by the April 11 new moon. On April 14, Venus (love + beauty + your ruler) moves into your sign, giving you a leg up on matters of the heart. The Taurus season kickoff on April 20 continues the upswing. Allow yourself to celebrate luxuriously, perhaps with a
rich dessert
or by
boosting your glow
with a new skincare buy. Then, keep tabs on April 23 through 26; you may realize it's time to sidestep a particular loyalty for greener pastures.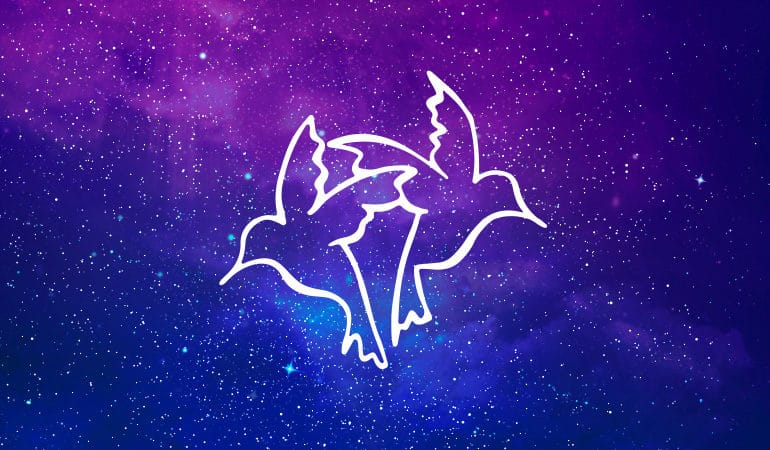 GEMINI (MAY 21-JUNE 20)
As April 2021 kicks off, intimacy and bonding reign supreme. While you may be famous for your vast Rolodex of friends, acquaintances, and allies, certain relationships may have strengthened over the past year—even if you logged less face time (or depended primarily on FaceTime, at that). Don't shy away from showing these day-ones your gratitude and affection, especially around the April 11 new moon. Then, once Venus enters your 12th house of spirituality on April 14, look inward. Confront your
biggest stressors
, pain points, and insecurities. Meditate on them, figure out a game plan, and move forward without fear. On April 23, Mars (action) enters Cancer and your third house of communication, which invites you to tap into your romantic side. By the April 26 full moon, you'll come to understand the
wellness benefits of connecting with others
beyond a flirty, fun, fleeting level. In sum, realness is righteousness.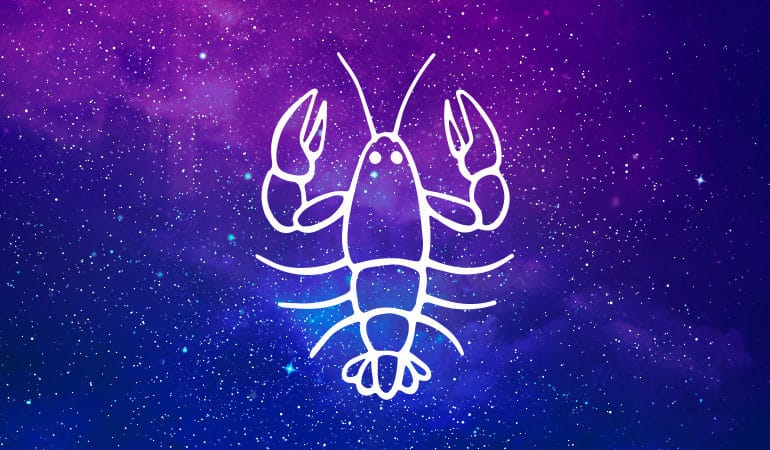 CANCER (JUNE 21-JULY 22)
On April 3, Mercury (communication) enters fiery Aries and your 10th house of status and achievements. While it may be counterintuitive to put yourself first, that's exactly what this transition wants you to do. Crabs deserve the spotlight once in a while, too! Even further, the go-getting Aries energy will help you set
and
verbalize the new boundaries you need to help you succeed. This trend continues through the April 11 new moon, which should kick off a fresh start to make headway on your most ambitious goals. Three days later, when Venus (love + beauty) enters Taurus in your second house of earned income and possessions, anticipate positive gains for the purse—but only if you ask for them. Then, on April 23, Mars (action) enters your sign,
augmenting your confidence
and magnetism even further. Overall, April 2021 is yours for the taking. Enjoy the thrills and dollar bills!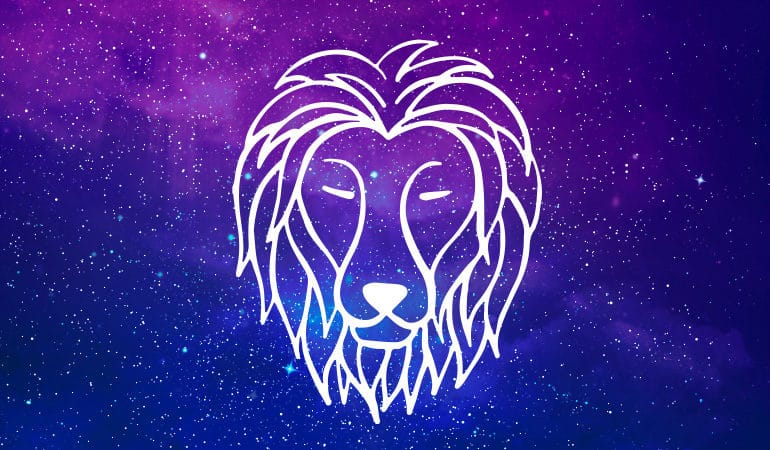 LEO (JULY 23-AUGUST 22)
As Mercury (communication) transits your philosophical ninth house starting April 3, you'll better understand the value of having differences with a partner. After all, healthy debate can benefit everyone to expand their worldviews and
enhance critical thinking
. By the April 11 new moon, you may even make a 180 on a particular matter. This points more to your maturity and willingness to evolve, rather than avoiding a gut punch to your pride—and that's no easy feat for this fixed fire sign! Then, circle April 19, when Mercury enters your 10th house of honors. A lucrative new opportunity should present itself, showing that your hard work
earlier this year
is starting to pay off. By the April 26 full moon in your fourth house of domesticity, take care to cozy up. Consider
relaxing under a weighted blanket
or nurturing a family dynamic that could use some TLC.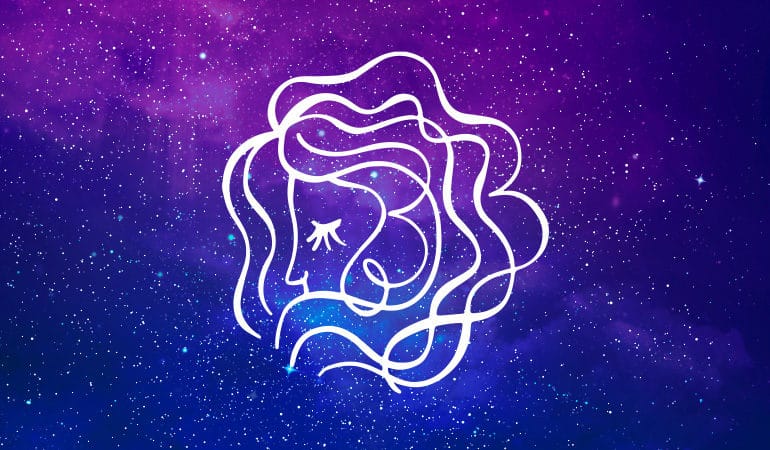 VIRGO (AUGUST 23-SEPTEMBER 22)
As you probably know, Virgos are the most exacting sign of the zodiac. They're as tough (or more tough) on themselves than they are on others. However, this doesn't mean that criticism doesn't sting sometimes. That said, as April 2021 begins, Mercury (communication + your ruler) in your eighth house of secrecy and taboo urges you rework your interaction methods and tamper down your tone. Most often, you mean well, so try to let that truth shine. On a brighter note, the eighth house also rules over sex, which suggests that
physical pleasure
could very well be in the cards. On April 14, Venus (love + beauty) enters your philosophical ninth house, suggesting you'll be open to exploration, perhaps by going for someone who's not typically "your type" or by experimenting with
new bedroom toys
. For the last week of April, prioritize quality time with friends outdoors (safety precautions permitting).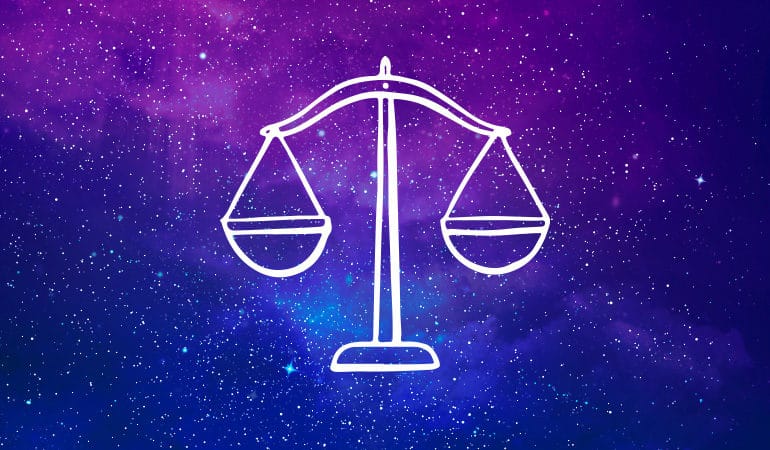 LIBRA (SEPTEMBER 23-OCTOBER 22)
April 2021 begins by urging you to find balance in your love and work lives. Use your words wisely to tell your crush, S/O, or business partner(s) how you feel, as open communication can clarify new and existing commitments alike. By April 11, stay assertive to net wins. By April 14, Venus (love + beauty + your ruler) posts up in your eighth house of sex and rebirth. Sure, this placement functions as the astro equivalent of a thumbs up for your sex life (and
post-coital glow
, no less!). However, it also points to habits you need to quit. Whether you subject yourself
to burnout
, allow
"friends" to take advantage
of you, or fall into other patterns of self-sabotage, check yourself before you (continue to) wreck yourself. Then, by April 23, Mars (action) posts up in your 10th house of honors. Stand your ground when negotiating to reap financial gains.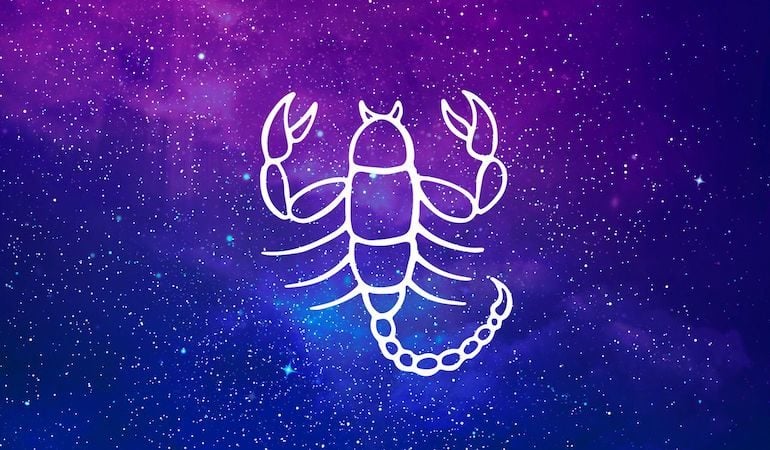 SCORPIO (OCTOBER 23-NOVEMBER 21)
March 2021
was likely sweet as pie for you, and there's a lot you can do to continue that trend throughout this month. Around the April 11 new moon, tap into your affectionate side or experiment with other feel-good, nourishing practices. Some ideas:
snuggle with a pet
, use
breathwork to beat stress
, and/or
hydrate your parched complexion
. Then, when Venus (love + beauty) moves into Taurus in your seventh house of partnerships on April 14, continue to work on your vulnerability and willingness to share your more delicate self with others. While Scorpios are infamous for their menacing pincers, they also have a softer elements, which your inner circle would love to see more of. Later, the April 26 full moon in your sign urges you to relax. Don't default to worst-case scenarios, jealousy, or mistrust when it comes to matters of the heart.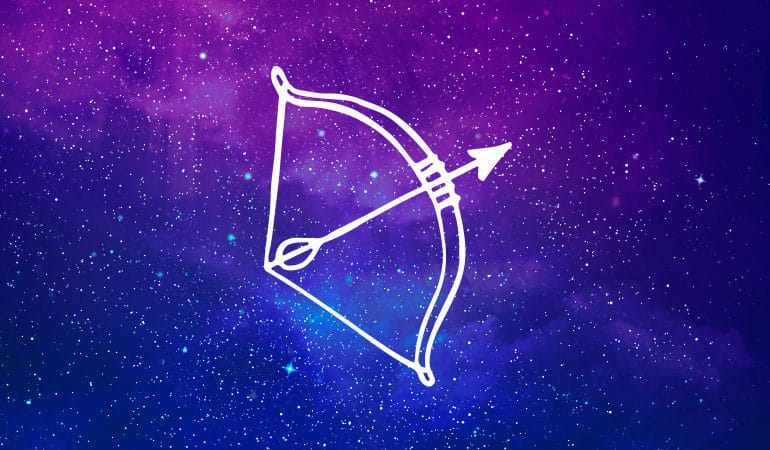 SAGITTARIUS (NOVEMBER 22-DECEMBER 21)
In the mood for love? Sags can expect a leg up (perhaps literally) as April 2021 kicks off with Mercury in fellow fire sign Aries in your fifth house of true love and pleasure. Whether you choose to
plan a romantic dinner
and/or get creative in the bedroom, giving
and
receiving is on the menu. Later, Venus (love + beauty) in your sixth house of health emphasizes personal and relational self-care. Some ideas: Give your skin some extra love with a
serum for your skin concerns
or consider taking a
hiatus from social media
to focus on high-quality, non-fragmented communication. You may also want to evaluate lingering issues that may muddle your mental health. And no, asking for help or seeing a therapist does not—I repeat, does not!—make you weak. Talk things through to forge a better relationship with yourself, as well as enhance your ties with others.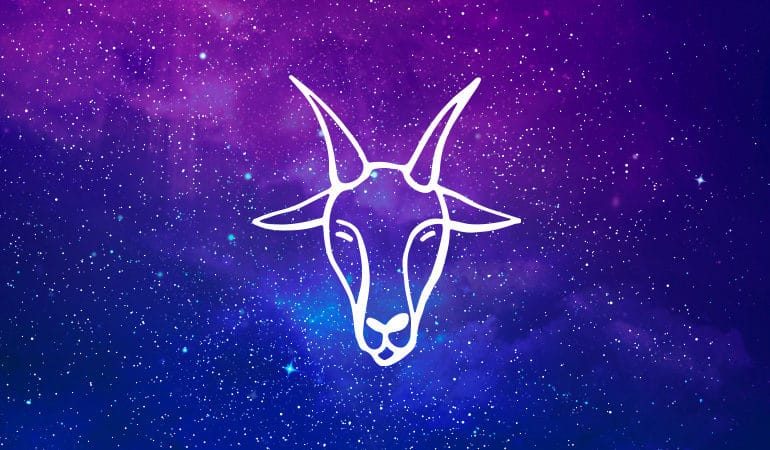 CAPRICORN (DECEMBER 22-JANUARY 19)
As April 2021 begins, take inventory of home and family matters. Do you need to set healthier boundaries with your co-habitant(s) or otherwise
clear the air
, both literally and metaphorically? Invest time and energy to care for your space, and your month will proceed all the more swimmingly. Then, around the April 11 new moon,
take some alone time
to reset and recharge. (Personally, I love
quiet, solo hikes
, but of course, choose your own me-time fave.) Soon enough, Venus (love + beauty) enters Taurus and your fifth house of love and creativity. This period encourages you to express your feelings more than you may be used to. However, putting yourself out there can improve your relationship(s) and projects more than you realize. Simply put, give and you shall receive—which leads us to the kicker: To borrow from Kings of Leon,
your sex is on fire
, and pleasure abounds.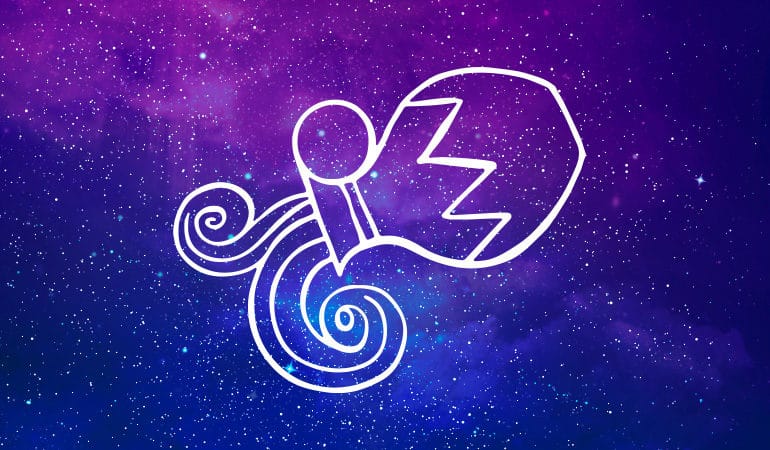 AQUARIUS (JANUARY 20-FEBRUARY 18)
With Mercury (communication) entering your third house of communication on April 3 until the 19th, you can guess the primary theme for early/mid-April here. Sure, you've got allure and charisma in spades, which makes people instantly drawn to you. But sometimes, you might bewilder these admirers with your unorthodox style of interacting. This month, above all, speak and write clearly and directly. Essentially, save the wordplay and ambiguity for another day. Next, with Venus (love + beauty) transitioning into your fourth house of family and domesticity on April 14, save this time for a thorough spring cleaning and general sprucing up. Add life to your environs with
oxygenating plants
, reconfigure
your home office
, and toss or donate whatever takes up physical (and mental) space. Later on April 23, Mars (action) enters Cancer in your sixth house of health. Prioritize wellness of all kinds, from bodily to spiritual.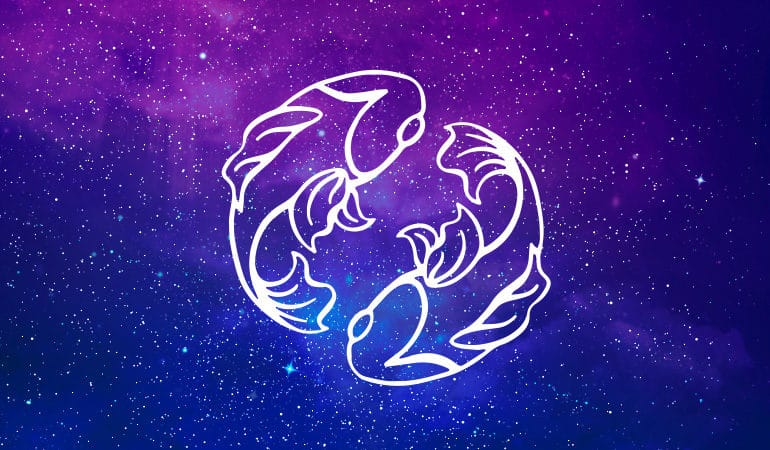 PISCES (FEBRUARY 19-MARCH 20)
Beginning on April 3, Mercury in Aries and your second house of income wants you to own your worth at work. If you don't feel valued or aren't compensated fairly, you may choose to
look for other career opportunities
. You might even see a development as early as the April 11 new moon. Otherwise, aim to make headway before Mercury moves on April 19. Next, if your love life has taken some hits recently, Venus in Taurus and your third house of communication come April 14 should get the ball rolling on a brighter path. Then, Taurus season kicks off on April 20. This sign is simpatico with yours, largely on account of your shared appreciation of leisure. Allow yourself an indulgence or two, such as spending a full day in bed or splurging on a gourmet meal or sweet treat.
More like this