January 2021 Wellness Horoscopes for New Year Bliss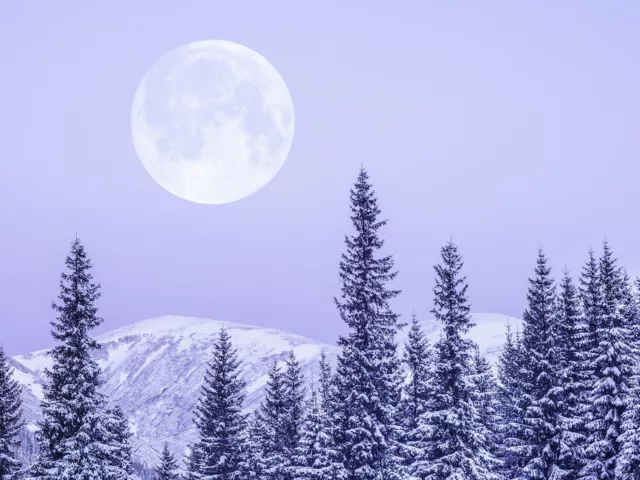 Happy 2021, astrohackers! I hope you're starting the new month/year refreshed, rejuvenated, and optimistic about the year ahead. However, if you're not quite there yet, I hope your January 2021 wellness horoscopes will inch you a little closer to zodiac zen. (Tip: For extra feel-good, stress-free vibes, check out
our new ashwagandha gummies
!) We can all look forward to January 28, the so-called luckiest day of the year, when Jupiter (growth, healing, prosperity) conjuncts the Sun. Unsurprisingly, this typically annual phenomenon didn't occur in 2020. Go figure! And yes, 2021's first Mercury retrograde starts on January 30… But let's focus on luck and light for now, shall we? Read your sun and rising 'scopes to start the new year right.
January 2021 Wellness Horoscopes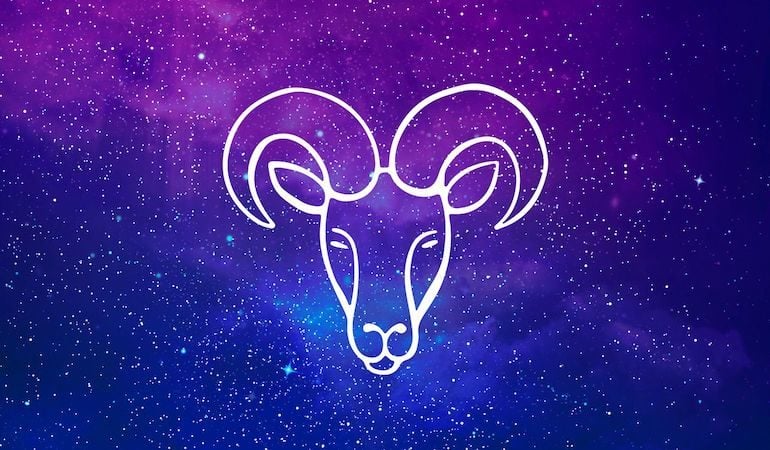 ARIES (MARCH 21-APRIL 19)
With Saturn recently departing your 10th house of career and honors, look back at the progress you've achieved since December 2017. You've likely risen above professional challenges and proven your worth to higher-ups. The fruits of your labor should start to trickle in around January 8/9, the January 12 new moon, or by spring at the latest. Now, with Saturn transitioning to your 11th house, reorient your focus to expanding your Rolodex and creating new alliances. You should also tend to your friendships, which will grow in importance in 2021. Also, with Mars in your second house until early March, you might be spending more money than usual, especially
on your home
or family. A monetary-minded meeting between Mars (your ruler) and surprise-laden Uranus on January 20 could go either way, so be prepared. Lastly, the days surrounding January 28 should usher in romance and/or joy.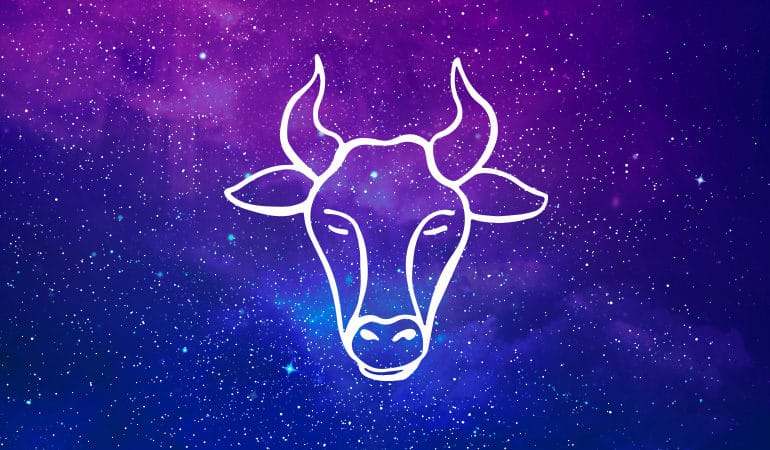 TAURUS (APRIL 20-MAY 20)
Mars (action) enters your sign from January 6 through March 3. Simply put, if you have new year's resolutions to tackle—or other goals and projects that need liftoff—now's the best time to hop to it. You'll have the celestial boost to bring your A-game to your most important endeavors. In particular, ventures in new media and higher education look fruitful. Better yet, if you use this period wisely, you can potentially reap the rewards for two-plus years to come. (Tip: Work around Mercury retrograde from January 30 to February 20 to avoid potential setbacks.) Come January 28—2021's sparkling day of luck and prosperity—a bevy of planets will cheer you on to augment work wins. Lucky for Bulls, you'll have the power to prosper in your career throughout the full new year. Rewarding paths and
upgraded daily routines
to complement your growth are yours for the taking.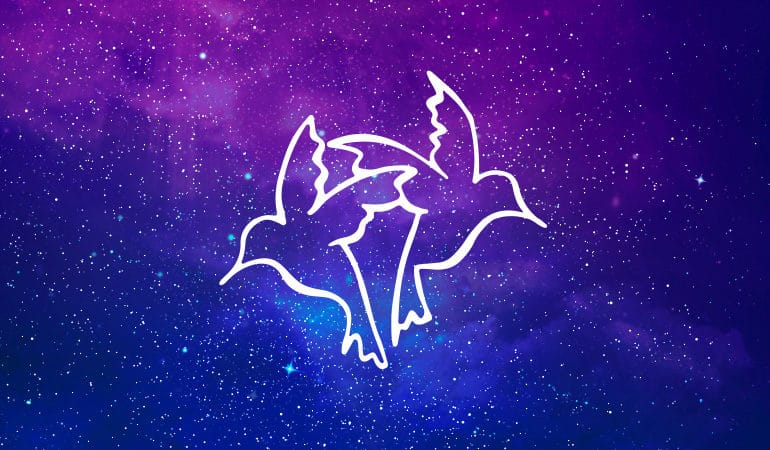 GEMINI (MAY 21-JUNE 20)
Coming off the heels of the December 29 full moon, money matters may be your chief focus in January 2021. You might be getting money, owing money, or securing funding of some sort—particularly around the January 12 new moon. In any case, the admin may be complex, so be extra diligent. If need be, consider consulting an accountant. Fortunately, any tension around your finances should ease by the 28th—the luckiest day of the year—when the Sun and Jupiter conjunct in Aquarius. In addition, you may receive good news in the realms of international matters, publishing, or higher learning. Further, this day also marks a full moon in playful, luxe Leo, and you may feel the urge to travel. Might I suggest glamping or a cozy cabin
nestled in nature
? Finally, for a sneak peak: Career wins appear eminent come March/April, and anticipate other cosmic delights through 2021.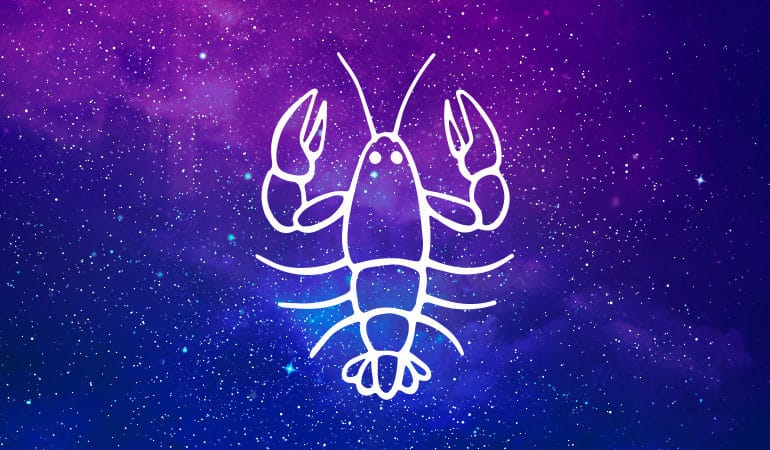 CANCER (JUNE 21-JULY 22)
You'll begin the new year empowered by the clarity you gained from the December 29 full moon in your sign. Fortunately, you should have a stronger grasp on your limits and capabilities re: finances, work, partnerships, and more. At work, your best bet is to
prioritize relationships
. Get as much face time (or Zoom time) as you can with colleagues, VIPs, and maybe even competitors. Essentially, work wins should come as a result of these more personal get-togethers. By January 12, the success of a certain partnership—whether professional or personal—likely hinges on a financial arrangement. Approach this union creatively to make it work. Come January 28, the luckiest day of the year (Sun and Jupiter conjunct) occurs in your eighth house. Non-salary funds should work their way over to you, but perhaps alongside complications from Uranus and Mars. Stay the course to net your full keep.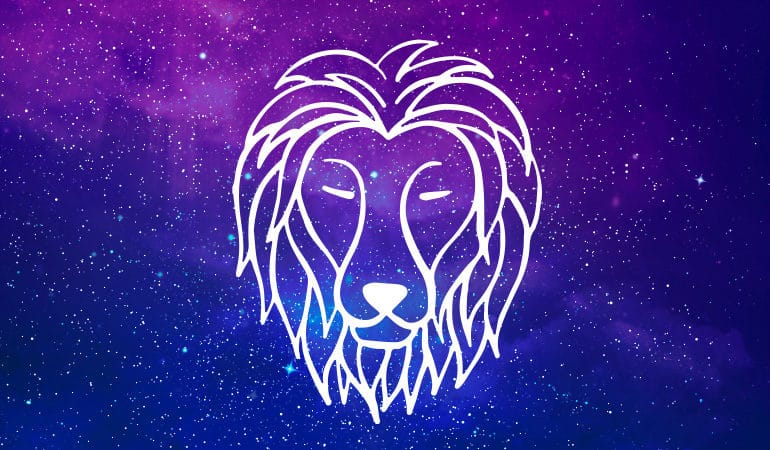 LEO (JULY 23-AUGUST 22)
Mars enters your 10th house of career achievements—where it hasn't been for two years—on January 6, to stay through March 3. Want to find a more lucrative 9-to-5 or add more clients to your roster? Be sure to maximize this planetary boost by productively inching towards your work goals. Bonus: The January 12 new moon augments your efforts even further. However, Neptune may potentially muddle your grasp on deets behind compensation, so focus on the fine print. (This new moon also marks an optimal to start a
new wellness regimen
and/or schedule your annual health check-ups.) Later, the Sun (your ruler) meets Jupiter (good fortune) on January 28—the luckiest day of the year—in your house of partnerships. However, the potentially aggro tag team of Uranus and Mars may stir up a storm. If conflict arises, cool your jets and hear others out.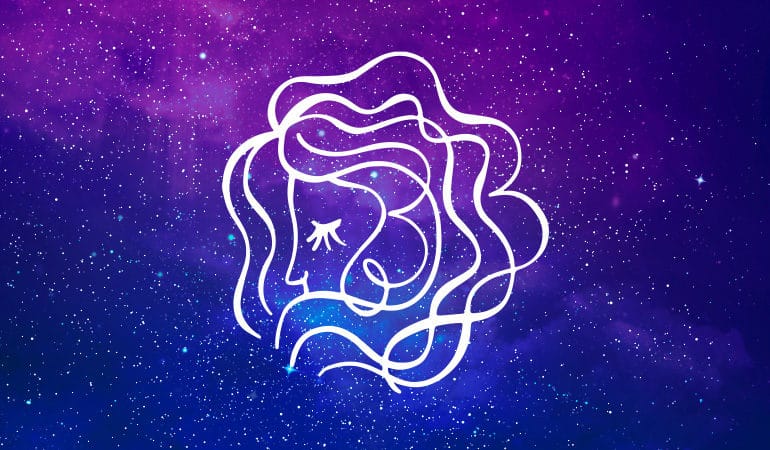 VIRGO (AUGUST 23-SEPTEMBER 22)
While
2020 was your year
for romantic breakthroughs, that doesn't mean that the door's now shut on love. In fact, the January 12 new moon ushers in fun, affectionate vibes for weeks to come. A friend might set you up, or perhaps you'll indulge in a flirtation
on a dating app
. Otherwise, if you're currently spoken for, you can expect more buoyancy in your relationship, or perhaps even a baby on the way. You may also experience a surge in creativity, so highlight this time to make progress on any artistic endeavors. Next, while Mercury doesn't officially retrograde until January 30, you may experience the standard setbacks up to two weeks earlier since it's your ruling planet. Aim to purchase/replace tech devices and sign off on any major agreements before then.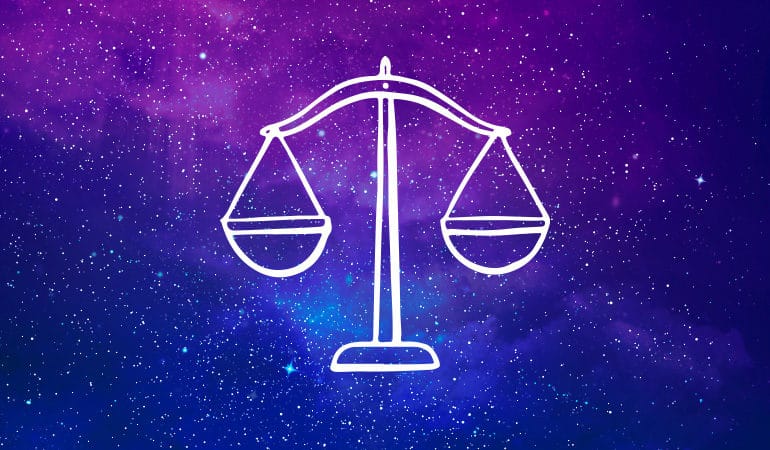 LIBRA (SEPTEMBER 23-OCTOBER 22)
With Mars moving into your eighth house of other people's money, you may have to work your way through red tape to secure funds, loans, and the like. Keep a watchful eye on January 20, when Uranus conjuncts Mars and may bring about an unexpected financial development. It could swing either way, but as the saying goes, forewarned is forearmed. Now onto bigger and brighter: Let's
not forget
that Jupiter (luck) is newly in your fifth house of love and creativity, to stay through 2021. In short, you can look forward to major upgrades in your personal life by year's end. Additionally, if you want to zhuzh up your home, do so around the January 12 new moon. Finally, when Jupiter conjuncts the Sun on January 28, you may be in the mood for a luxurious outing (or stay-at-home soirée) with a close friend. Kick back, relax, and enjoy!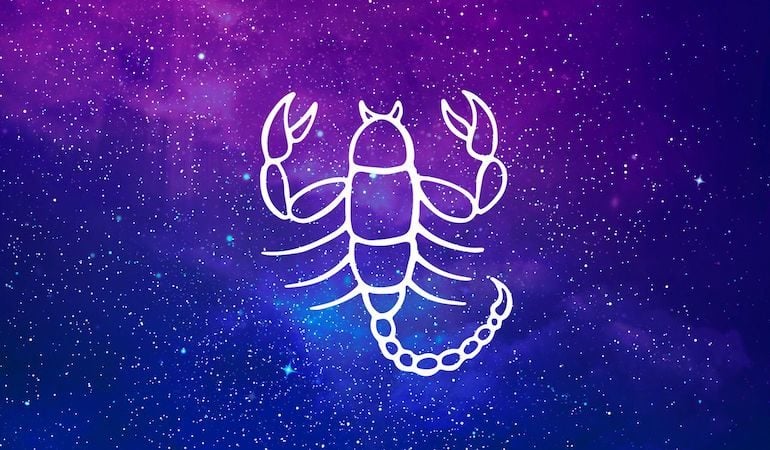 SCORPIO (OCTOBER 23-NOVEMBER 21)
Over the December 29 full moon, you might have itched to jet off to faraway lands. If you weren't able to, you'll get another urge to travel around the January 12 new moon, but this time somewhere more close by. If you seize this opportunity, be sure to follow guidelines to stay safe and healthy. The new moon may also highlight a negotiation, whether it be at work or at home. Stay sharp to come out victorious: Cross T's, dot I's, and consider buying a
new planner
to help keep you focused. By the January 28 full moon (and the Jupiter-Sun conjunction), your efforts could be rewarded via praise from your boss, a new job offer, or an opportunity to move to a better, brighter pad. However, since Mercury retrogrades from January 30 to February 20, save yourself potential headaches by signing any contracts before then.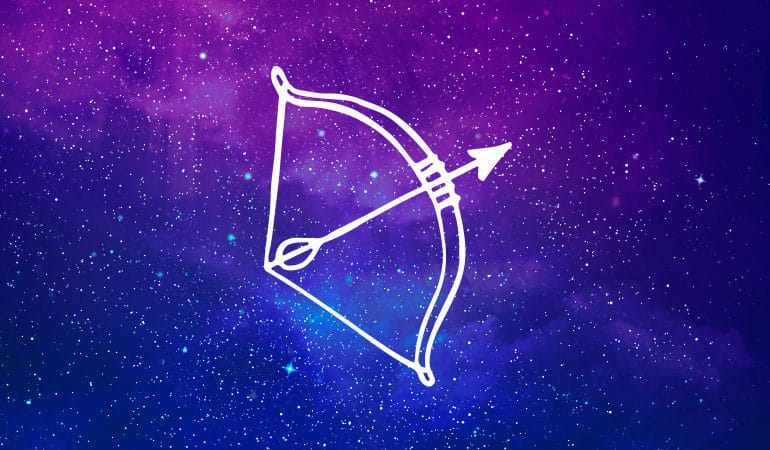 SAGITTARIUS (NOVEMBER 22-DECEMBER 21)
January 2021 begins with a focus on your financial acumen. Perhaps you've just wrapped up annual tax planning, or hope to become more skilled at investing. At any rate (pun intended), the name of the game is getting wiser when it comes to your hard-earned income. While this feat is surely a long-term work in progress, you can start today by cutting expenses. Some ideas: Stick to a
tighter grocery budget
or adhere to a more
minimalist lifestyle
. Next, Mars moves out of your fifth house of romance on January 6. The action-minded planet will move into Taurus and focus on your professional gains, yet also should clear up lingering tensions in your love life. Finally, the January 28 full moon may bring a contract to a head. Stay fair and measured in any negotiations to get the best outcome.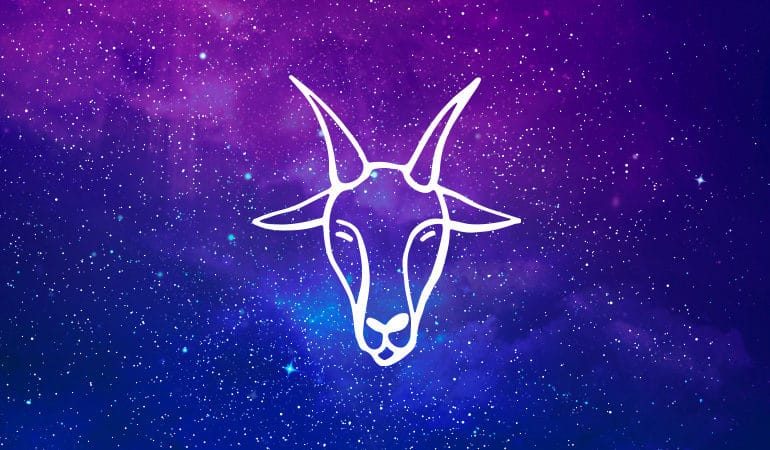 CAPRICORN (DECEMBER 22-JANUARY 19)
Happy birthday season! By the January 12 new moon in your sign, a host of planets will glow up your love life, creativity, and sense of playfulness. These relaxed vibes should come as a welcome respite from any concerns you've had over money recently—particularly growing expenses. However, don't fret, since the January 28 full moon in your eighth house points to an incoming cash flow/new source of funds from a non-salary source. This full moon also marks the Jupiter-Sun conjunction, a day of tremendous luck for all signs. Saturn (discipline + your ruler) will urge you to partition your funds wisely, so hold off on any extraneous purchases. (That especially includes tech, since Mercury retrogrades two days later.) Next, Mars (action) moves into fellow earth-sign Taurus on January 6, to stay for two months, in your fifth house of fun and romance. Expect good cheer in your personal life.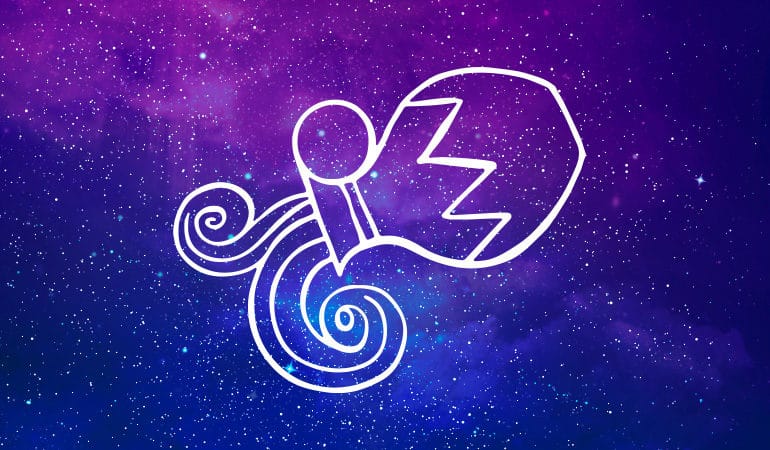 AQUARIUS (JANUARY 20-FEBRUARY 18)
While Mars was in Aries from June till now, you've likely upped your communication game. Now, with the action-oriented planet's transition to Taurus, your focus will shift to matters related to your home and family. Perhaps you'll
clear out your kitchen
, redecorate, or help your parents with domestic-minded tasks. Otherwise, if you're looking to move homes, aim to sign contracts before Mercury retrogrades from January 30 to February 20. Further, since Mercury impacts tech and Aquarians rule the digital age, it'd be similarly prudent to hold off on buying any new gadgets within this period. Last but not least, however, is the luckiest day of the year on January 28. Jupiter conjuncts the Sun—and since it's taking place in your sign, you'll feel the glow up even more. Anticipate beautiful developments in your love life, as well as support from VIPs, through 2021.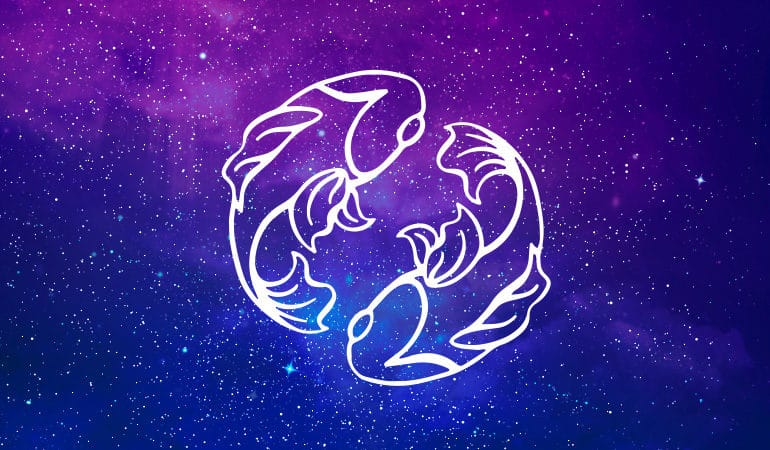 PISCES (FEBRUARY 19-MARCH 20)
By the January 12 new moon, you'll be chock-full of great ideas at work. Warning: Someone may try to poach your concept(s), so stay mum as best you can. Otherwise, you have several causes for celebration this month. First, you'll likely be in a social, amiable mood for weeks to come. Connect with your pals IRL or digitally, or perhaps foster new connections by joining a club or organization. Second, the financial strain you might have experienced (on account of Mars in Aries in your second house—finally exiting after a longer than usual stay)
since June
should soon be a distant memory. In fact, around the January 28 full moon, you may get an offer for a new/developing side hustle that'll pad your pocket. Since it takes place in Leo, the project may involve the arts, luxury, or other forms of creative output. Get that money, honey!
More like this