A Virtual Dating Guide with Sexpert Shelby Sells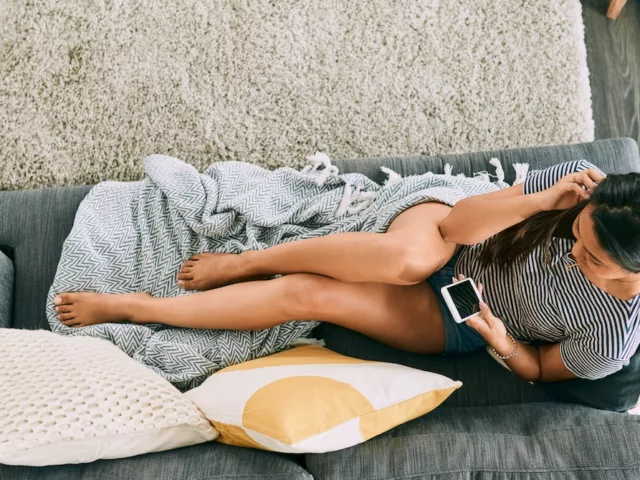 Virtual dating 101 with sex and relationship expert Shelby Sells.
Online dating website eharmony reports that
40 percent of Americans use dating apps
to find a partner. If you're looking for something more serious than a hookup, you might be wondering what steps you can take to bypass time-wasters and foster a more thoughtful, successful dating experience. Since many of us remain socially distant for safety concerns, it's certainly more challenging to meet new people and
build connections
beyond Zoom and FaceTime. Even though we're spending more time at home, that doesn't mean finding real romance is out of the question. To get some guidance on building genuine connections online, I spoke with
Shelby Sells
, a love and sex coach and co-host of the podcast
Emotional Check-in
.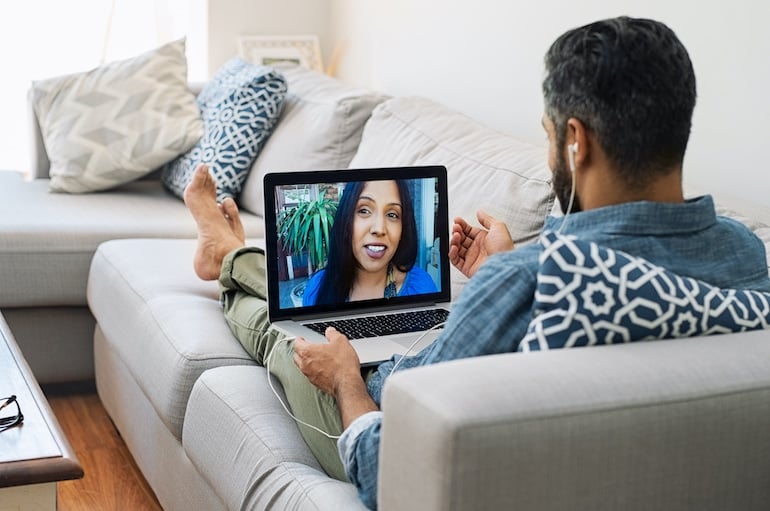 Shelby Sells on Virtual Dating
How can you build a connection with someone new over Video Chat?
Shelby first recommends looking at a new relationship like a budding friendship. "This perspective helps take off some of the pressure that comes with getting to know someone romantically," she explains. "Friendships take time to develop, the same way building a connection with someone takes time to develop." Moving slowly and getting to know someone before scheduling a meetup, she says, "provides the opportunity to build a solid foundation of trust and friendship that establishes a
healthy romantic connection
."
Is it possible to build real intimacy without face-to-face interaction?
Since we're relying primarily on technology to stay connected, is it possible to strengthen a new bond without spending time together in person? According to Shelby, absolutely. Until in-person interactions become normal and safe again, "we have to make do with what we've got," she says. "To foster a deeper intimacy with someone, I recommend showing up in the space authentically as yourself. Try not to project what you think the other person likes or wants you to be." She also encourages asking personal or deep questions. However, leave your judgment at the (virtual) door. "Listen without judging and trying to fix the other person. Also be open to sharing your own story."
What are common virtual dating mistakes?
We've all made a dating mistake or two, and know that'll happen no matter how you meet someone. However, there are a few steps you can take to reshape how you date remotely. First things first, Shelby recommends slowing down on revealing too much too soon: "It can imply a lack of personal boundaries. Similarly, moving too fast is a common mistake, which can risk burnout." And much like moving too fast, "sexualizing a situation too soon can also make people uncomfortable," she adds. Additionally, flakiness and not stating your intentions are both big no-nos. If you need to reschedule a Zoom date, find yourself losing interest, or only want to hook up, communicate your feelings up front to prevent confusion and hurt feelings.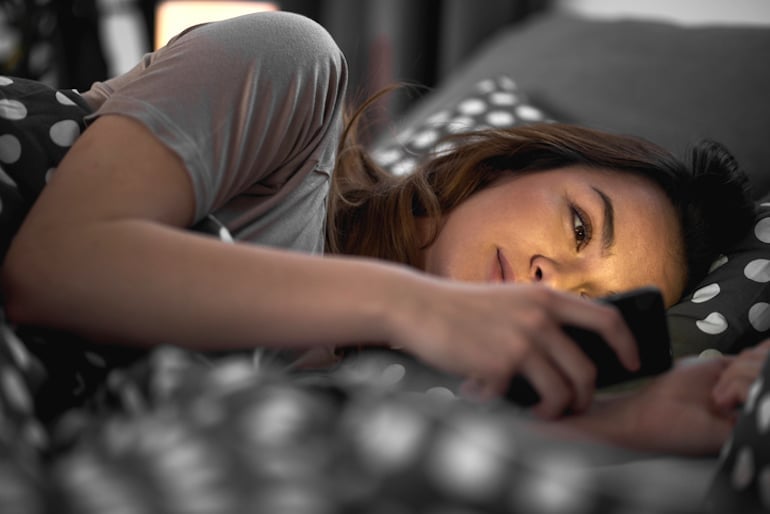 Can red flags be harder to spot when dating remotely?
"Red flags will arise whether you're dating remotely or in-person," says Shelby. "It's up to you to be aware of these flags and take heed of them." Red flags can sometimes be difficult to spot, but there are some behaviors that can signal it's time to move on. Shelby advises being cautious of anyone who's hyper-focused on the relationship, invalidates your feelings, or seems to
lack empathy
. In addition, pay special attention to those who share heavy personal details too quickly, pressures you for sex (sexting and nudes included), and are inconsistent. Alternatively, Shelby says that all flags aren't negatives. There are also green flags that indicate a good framework from which a healthy relationship can develop.
Green flags include
practicing self-care
, supporting your personal growth, having long-standing friendships, leaning into vulnerability, and honoring boundaries.
So, you're ready to meet your virtual date in real life. What now?
Meeting your new love interest in the flesh can be awkward. However, Shelby recommends addressing the elephant in the room. "Being able to laugh about it can bring much-needed lightness to the situation," she says. "Luckily, it's uncharted territory for everyone. I mean, who's ever been in the midst of a global pandemic before?" She leaves us with one final piece of advice: "Keeping an open mind and an open heart is essential." We agree.
For more insights on love and sex from life coach Shelby Sells, be sure to follow her on Instagram.
More like this