6 Feel-Good Health Benefits of Owning a Pet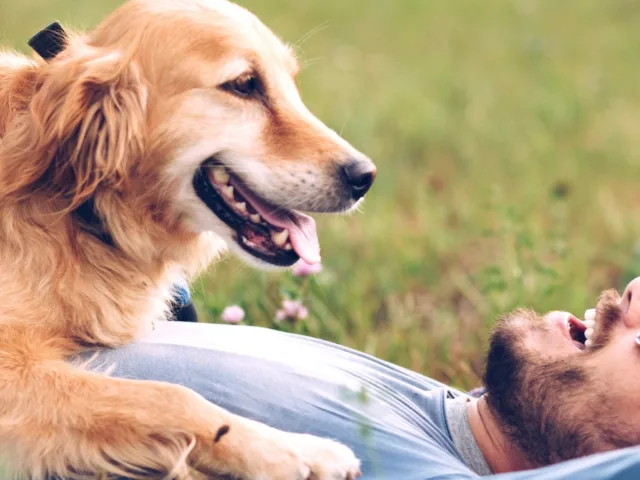 Looking for companionship, a mood boost, or an extra incentive to get moving? You may want to consider adding a critter to your family, especially given the major health benefits of owning a pet.
There are no ifs, ands, or buts about it: Pets are the best. Sure, they can have accidents, they may go through a nibbly teething stage, and they might scratch you on occasion. But still: The health benefits of owning a pet are real—and that's not just a matter of opinion. According to therapists, pets are a godsend for our mental health. To learn how pets can make life better beyond the most obvious reason—their cuteness, that is—keep reading.
6 Health Benefits of Owning a Pet
Whether you already have a furry friend, are considering getting one, or are simply curious about how pets affect your health, here are six health benefits of pets.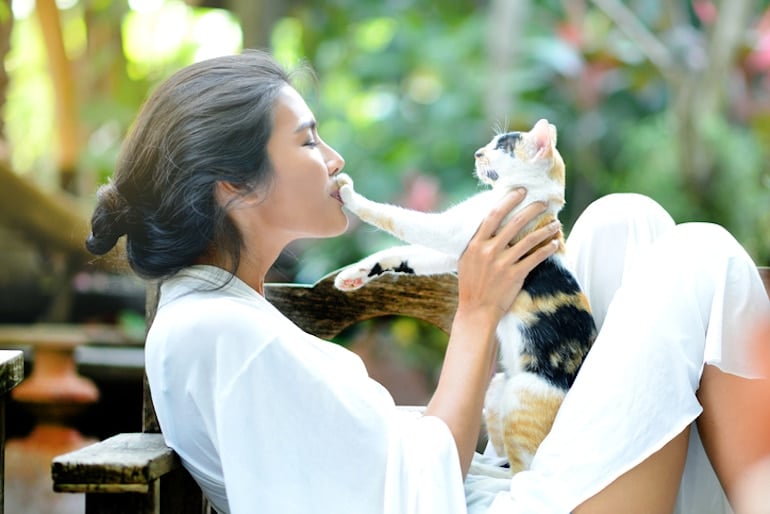 1. Pets Provide Great Company
Whether you're single, married, or a new empty nester, having a pet can help. "Pets are wonderful companions that give us unconditional love in so many ways," says Connecticut-based psychologist
Roseann Capanna-Hodge, EdD, BCN, LPC
. Therapist and Editor-in-Chief of Verywell Mind,
Amy Morin, LCSW
, adds to this mental health benefit. She notes that people who have pets are less likely to suffer from sadness and other indicators of low mood. Instead, pet owners "are more likely to be satisfied with life. The unconditional love people feel from their pets can help them enjoy better psychological well-being," she explains.
2. Pets Are Entertaining
As many of us know, pets can be quite silly, lending to a particularly joyful benefit of pets: sheer amusement. "Owners enjoy learning about their quirks and seeing their pet personalities emerge," Amy shares.
3. They Promote Healthier Lifestyles
In particular, if you have a pet dog
to walk
, a key health benefit is that you're likely to become more active as a result. "Walking your dog or playing with your cat forces you to move around a bit, and
exercise is good for mental health
," Amy says.
4. Pets Help Reduce Stress
Next, the more we hang out with our pets, the less stressed we become. "When we pet animals, research shows that it lowers our cortisol (stress hormone) levels," Dr. Roseann shares. "And when our nervous system is regulated, we're able to feel calm, think clearly, and we're better able to cope with small and big stressors." Amy adds to this, noting that stroking (aka petting) is especially beneficial for those who regularly struggle to manage stress. "When pets are in our daily lives, they help
combat loneliness
, boost our mood, and make healthy lifestyle changes," she adds.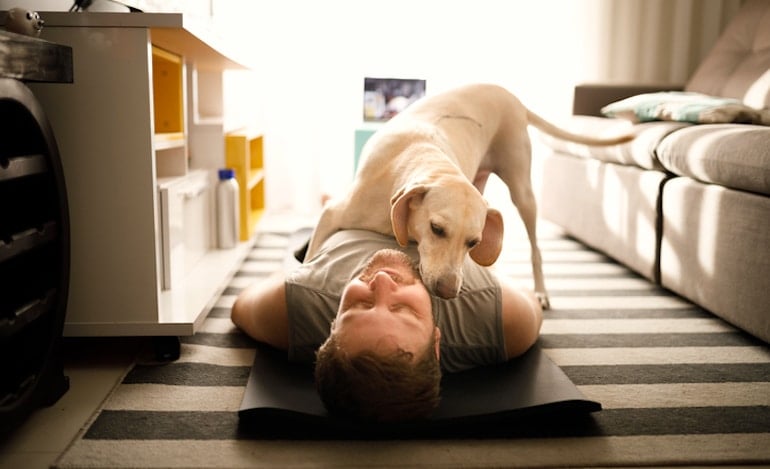 5. Pets Can Be Behavioral Aids
Service animals are true to their name. As Dr. Roseann points out, pets can help children with behavioral issues and sensory regulation, as well as those who struggle at modulating information. That's because pets help regulate the nervous system, calm stress levels, and improve communication skills.
6. Pets Can Make You More Social
When someone sees a cute animal, they're likely to comment on it. As such, Amy points out that owning pets—especially dogs—can encourage you to be more social. "For example, it's easier to talk to people when you're walking a dog in the park," she says, noting that people often bond with one another by talking about their pets.

Rebecca Norris
March 22, 2021
More like this