How Often Should Couples Have Sex?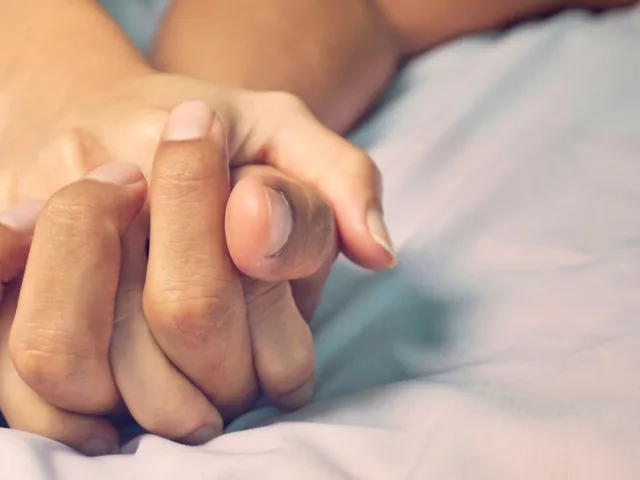 When it comes to sexual satisfaction in relationships, one of the most common questions focuses solely on sex frequency. How often should couples have sex, anyway?
According to sexologist Jess O'Reilly, PhD, there's no magic number when it comes to sex. With that in mind, we asked the relationship and We-Vibe sex expert about all things sexual frequency for paired-up folks.
Ahead, discover how to approach sex in your relationship, including the best ways to voice your preferences.
Point Blank: How Often Should Couples Have Sex?
Remember: There's no hard and fast rule when it comes to how often you should have sex. Rather, when it comes to sexual satisfaction, Dr. Jess says that quality is the most important factor—more so than quantity of partners or frequency of interactions.
"That's not to say that frequency is irrelevant, as it can become a source of conflict. But it's possible to be fulfilled with low frequency and unfulfilled with high frequency," she adds. That's the thing: Sex frequency is a matter of personal preference.
"What works for one person won't work for another, so there's no sense comparing yourselves to your friends," she continues. "You can have sex once a day and be satisfied, or you can have sex once a year (or not at all) and be satisfied."
Because of this, she emphasizes that determining your own sex balance that matters most.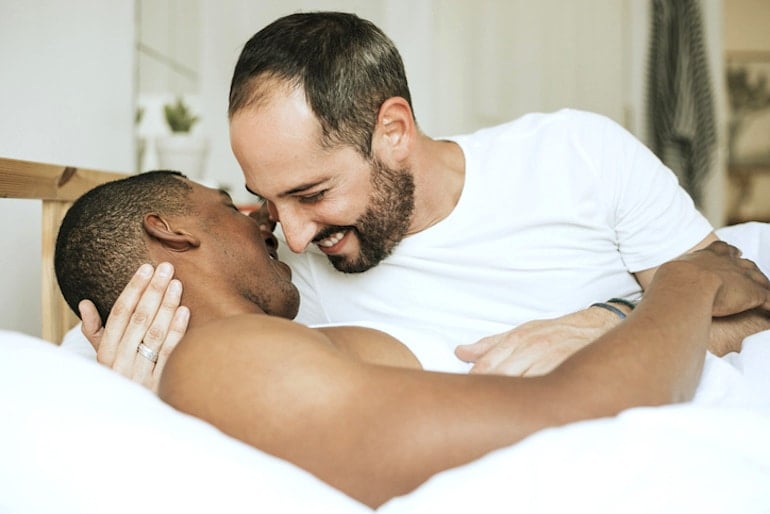 What If My Libido Is Higher Than My Partner's (or Vice Versa)?
No matter whose libido is higher, Dr. Jess says you can't realistically presume your partner's will—or should—match.
"You can't expect your partner's desire for sex to align with yours every day, week, month, or year over the course of a lifetime," she says. "Your desire for sex will inevitably be misaligned at some point during your relationship, even if you want it with the same frequency today."
It's that misconception—that you and your partner must match—that can turn sexual frequency (or lack thereof) into a bigger issue than it is. After all, like most things, everything comes down to having a clear conversation.
How to Discuss and Agree on Sex Frequency
Follow these tips if you need help agreeing on an ideal sex frequency with your partner.
Start the Conversation
If you want to ensure that you're having sex with a frequency that works for you and your partner, Dr. Jess suggests:
Get Creative
Since such vulnerability can be nerve-racking for some people, she suggests an activity. "On a blank piece of paper, write down how often you want sex (once per hour/day/week/month/year)," she begins. Then "draw a line and then write down how often you think your partner wants sex."
After you both do so, she says to compare your answers. "If you're the lower-desire partner, you tend to overestimate how often your partner wants it. If you're the higher-desire partner, you tend to underestimate how often your partner wants it. Chances are, you're closer than you think!"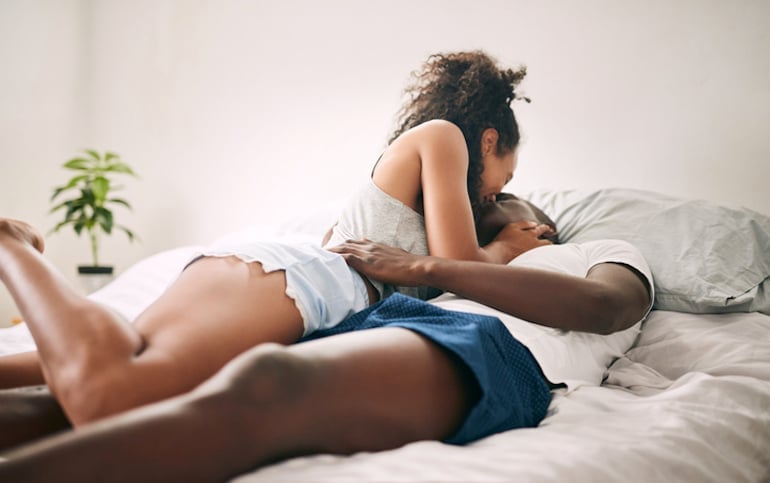 Find Middle Ground
Even if you're not at an identical consensus at this point, you'll be better equipped to find a compromise. The most important thing is to not judge or label your partner during the process.
"Don't diagnose them," Dr. Jess urges. "Just because they're not aligned with your level of desire doesn't mean that something is wrong with them. Their baseline is normal for them."
The Bottom Line
Of course, so many factors play into a relationship. It's up to you to determine how important sex frequency is to you.
"You don't need to have more or less sex, unless you and/or your partner want to have more or less sex," Dr. Jess clarifies. This point is important because as soon as the question of sexual frequency pops up, it introduces a chance to compare yourself to an arbitrary number.
That said, couples should have sex as often as it suits you both. Simply focus on what level of sex makes you and your partner happy and go from there.
More like this