Your July 2021 Wellness Horoscopes Are Light & Bright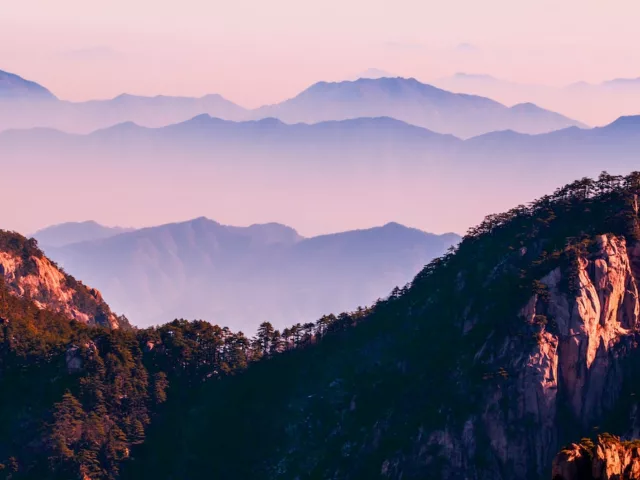 Welcome to July, dear astrohackers! We made it through a whirlwind spring sendoff with oodles of planetary action: eclipse season, Mercury retrograde, et al. Yet luckily, we're in for some sweet summertime relief, as you'll see below in your July 2021 wellness horoscopes. While there isn't anything major on the radar this month—ahem, save for this Lion's birthday—sometimes, no news is good news. During Cancer season, allow yourself to hunker down at home and cozy up—yes, even if you've been doing exactly that for the past year-plus. It'll give you the rest and relaxation you'll need to see you through a more vivacious and action-packed Leo season, which begins on July 23. As always, read your sun and rising signs for a (Crab) leg up on the month ahead.
July 2021 Wellness Horoscopes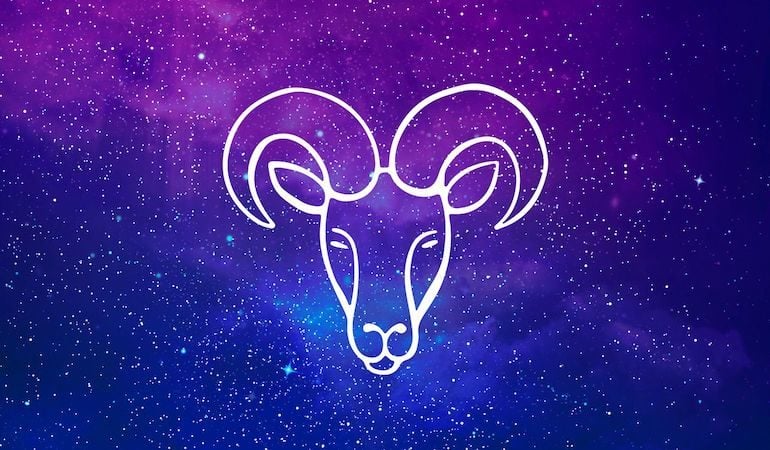 ARIES (MARCH 21-APRIL 19)
July 2021 begins with Mars (action + your ruler) opposing Saturn (discipline). You may feel hot and bothered or compelled to call it quits on a romantic or platonic relationship. The planets support you breaking the news, albeit gently, especially if the bond has run its course. Then, over the July 9 new moon, indulge your inner homebody. Consider meal prepping a
refreshing summer recipe
before you binge-watch your favorite show. For the two weeks that follow, you may feel more in tune with your emotions than you're used to. Dedicate time to take inventory of your feelings and don't fear opening up to the people most important in your life. By the time Leo season begins on July 23, you'll begin to feel
en fuego
once again. That evening's full moon illuminates your house of friendships, so
get the party started à la P!nk
.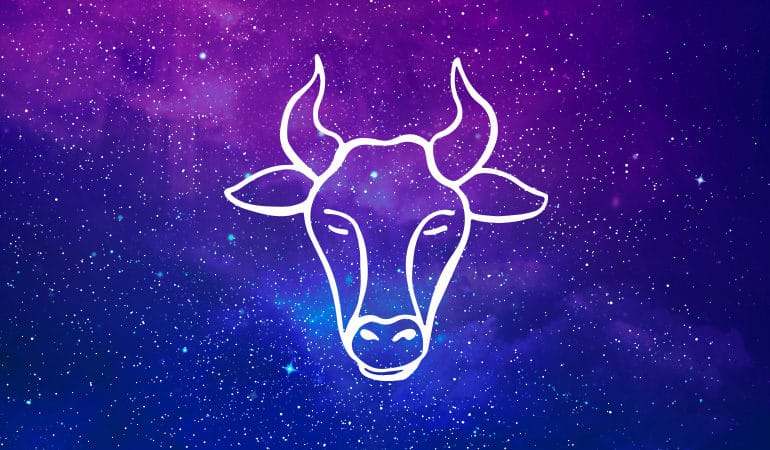 TAURUS (APRIL 20-MAY 20)
In June, you may have
ended a friendship
that didn't sit right with you. Otherwise, you may have met more like-minded people with better vibes. As July 2021 begins, do your damnedest to avoid indulging in gossip to keep this positive momentum going in your social life. Next, you've likely been making great strides both at work and for self-development. Over the July 9 new moon, treat yourself for a job well done. Indulge your Taurean tastes with your favorite sweets or a pampering spa treatment. Then, Venus (love + beauty + your ruler) enters exacting Virgo on July 21. It'll be in your fifth house, urging you to seek—perhaps even demand—more pleasure in romance and creativity. If you've been dating someone merely out of convenience, cut the cord. If you feel
unfulfilled in your sex life
, speak up. Read: Bigger and better sensual delights await.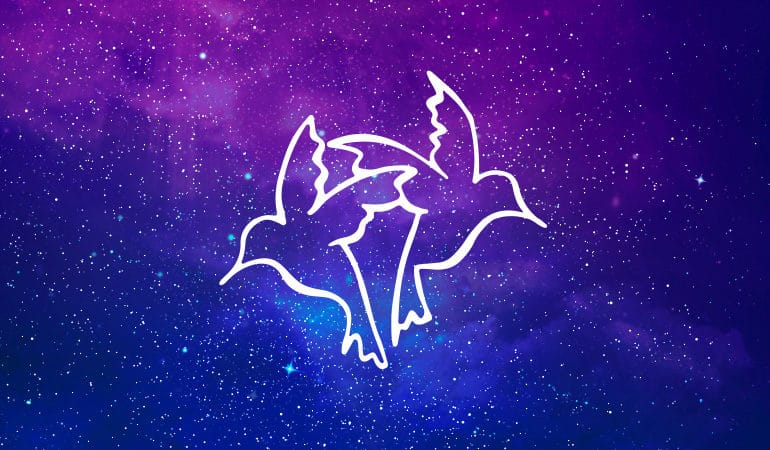 GEMINI (MAY 21-JUNE 20)
If all went to plan, June likely ended with hard-earned work wins. Bonus: There may be even more coming your way around mid-month if you present your case effectively. While that's not a cue for you to check out, it
is
a gentle nudge to let your social butterfly self fly free a bit more, especially once Leo season kicks off on July 23. But before then, keep your guard up on June 6, when Mercury (communication + your ruler) squares Neptune (intuition). It's not a great day to solidify any major agreements or make big decisions, as misinformation and irrationality may be brewing. Once Mercury enters Leo on July 27, you'll feel fun and flirty.
Soak up the sun
like you're Sheryl Crow in 2002; just be mindful of those UV rays! (P.S.: Did you know that everyone's favorite summer fruit
has sun-protective properties
?)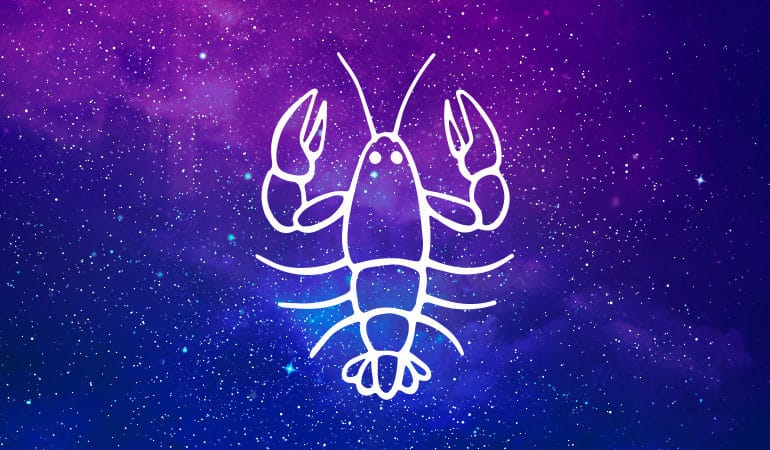 CANCER (JUNE 21-JULY 22)
Happy birthday season! First things first: Around July 5, a secret from/about a loved one may come to light. If others in your orbit are fueling drama because of it, set a good example by prizing empathy and rationality. Soon enough, the July 9 new moon in your sign will come around. Cozy up at home, then
write down
and/or meditate on your goals, dreams, and aspirations for the year ahead. While you're at it, make a complete self-care night out of it by limiting your tech and treating yourself to a
DIY spa treatment
. Two days later, Mercury (communication) enters your sign. A friend or significant other may start to confide in you more, potentially inching closer to your innate level of emotional maturity. By month's end, the Sun and Mercury in hot-to-trot Leo will usher in less serious and more celebratory vibes.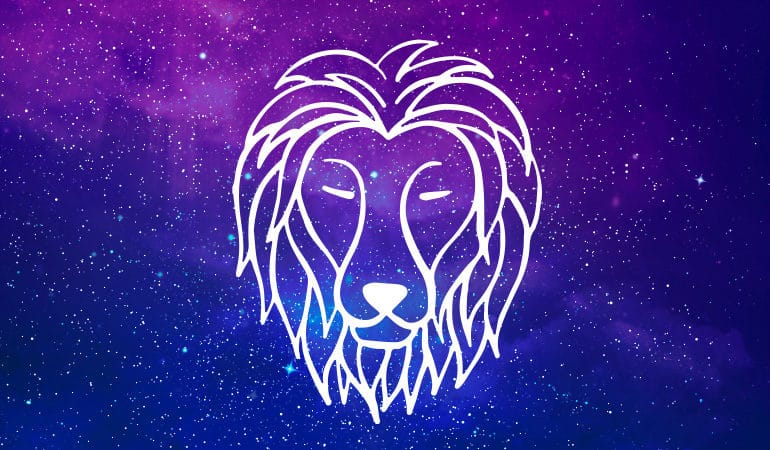 LEO (JULY 23-AUGUST 22)
It's not even your birthday yet and—surprising to probably no one—you're already hot to trot. With Venus in your sign as of June 26, you're feeling yourself re: looks and love. In fact, a suitor may want to take things to the next level. Just check in with yourself—especially from July 6 through 11—to see if the situation truly works for you. Bonus: Your intuition will be on point over the July 9 new moon in Cancer. The emphasis on dating will wane once Venus makes its way to Virgo on July 21, right in time for Leo season. The July 23 full moon in funky Aquarius is an exceptional time to
get your freak
on à la Missy Misdemeanor Elliott. I'm talking bold 'fits, dancing, prancing…
the works
. Finally, Mercury in Leo starting July 27 will lend passion, precision, and power to your speech. Read: It's time to roar.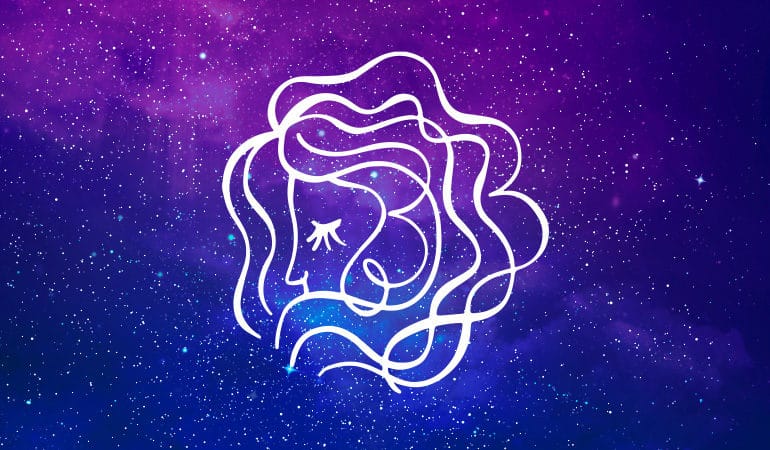 VIRGO (AUGUST 23-SEPTEMBER 22)
Around July 6, there's a chance that communication could go haywire, particularly when it comes to your love life. Make sure you collect all intel first before allowing misinformation to rub you the wrong way. (On the flip side, if you want to be rubbed the
right
way, here's a list of some
top-notch bedroom playthings
.)
By the July 9 new moon, your focus will shift to friendships, including those from your past or ones that haven't been nurtured lately. Now's as good a time as any to
reconnect
. Then, Venus (love + beauty) enters your sign on July 21, roaring and ready to boost your confidence. Go ahead, prep your pout and throw on a feel-good 'fit. On July 29, Mars (action) enters your sign; Leo season will also be in full swing by then. It's your cue to be bold and vocalize what you want, especially under the covers.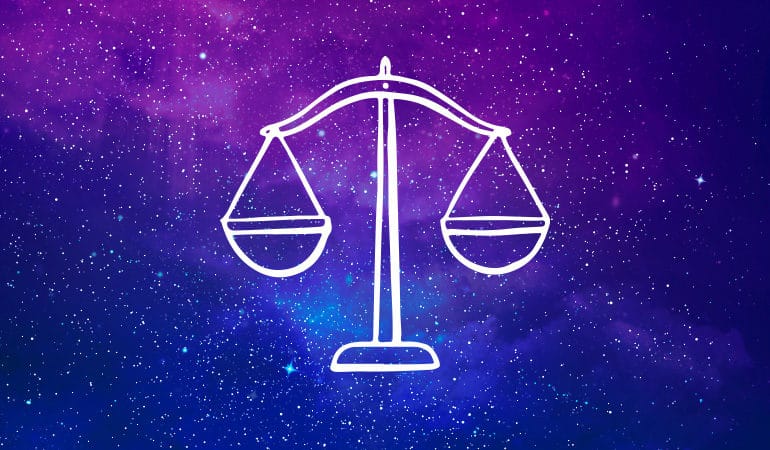 LIBRA (SEPTEMBER 23-OCTOBER 22)
June ended with Venus (love + beauty + your ruler) shacking up in vivacious Leo. You may have left some of your responsibilities by the wayside in favor of socializing and dating. However, you'll likely start to feel strained and drained, notably by July 6. Catch up on your zzZz's and plan your meals
with immunity in mind
to restore balance. When Venus makes its way to Virgo on July 21, things should naturally calm down as well. With this new transit (on top of passionate Leo season kicking off on July 23), you may reconsider your approach to dating and love. Ask yourself what kind of partner you'd like to attract and why—then start manifesting. Finally, when Mars (action) enters Virgo on July 29, stand your ground if money matters pose difficulties at work. Don't be afraid to ask for what you're worth.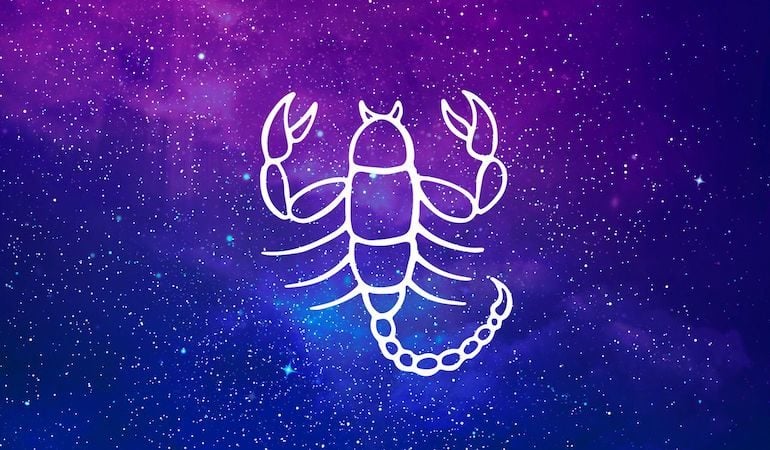 SCORPIO (OCTOBER 23-NOVEMBER 21)
Similar to
last month
, July 2021 begins with homebody vibes. This rings especially true around the July 9 new moon through Mercury's July 11 segue into Cancer, a fellow water sign. Aim to rest up, relax, and recharge. Given Cancer's emphasis on emotions, you may also want to pick up or indulge in an art-adjacent hobby (adult coloring books, poetry) as a cathartic creative outlet. Then, when Venus enters Virgo on July 21, you'll be wise to get your finances in shape. Sure, budgeting isn't the sexiest activity, but doing so will permit you to
let your hair down
once Leo season begins on July 23. However, if you encounter stress-inducing gossip on your social rounds—particularly once Mercury (communication) enters bold Leo on July 27—politely retreat and call it a night.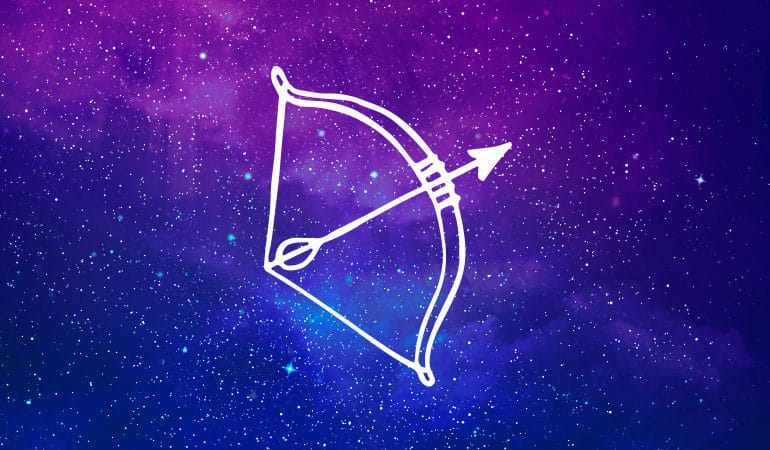 SAGITTARIUS (NOVEMBER 22-DECEMBER 21)
Over the July 9 new moon in Cancer, take inventory of your home. If you've been itching to move, redecorate, or otherwise spruce things up, envision your ideal living situation before making any major decisions. Later, when Venus (love + beauty) enters Virgo on July 21, the spotlight will shine on your work life. If you've been
working extra hard
and are overdue for praise, anticipate recognition around this time. Over the July 23 full moon in Aquarius, Sags are encouraged to try something new and maybe even a little offbeat from your norm. Whether that entails cooking up an
international dish
, trying cryotherapy, or even throwing on an eccentric outfit sitting in the back of your closet, get out of your comfort zone. Finally, if you owe a loved one an apology, be sure to do so by month's end.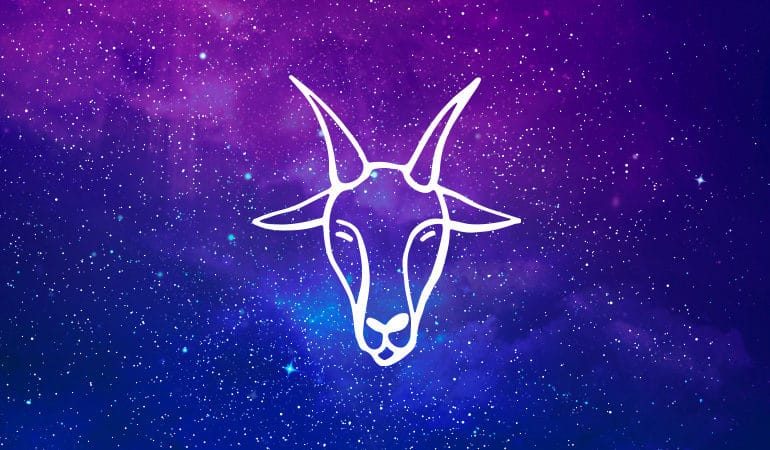 CAPRICORN (DECEMBER 22-JANUARY 19)
When Saturn (discipline + your ruler) opposes Venus (love + beauty) on July 6, you'll likely grapple with tending to your responsibilities versus the urge to let loose. While there's a good chance that you typically let your obligations triumph, aim to strike up a semblance of
work-life balance
. After all, there's more to life than work wins and being a power player. Speaking of, over the July 9 new moon weekend, your love life will be front and center. If there's a part of you that wants to connect more deeply with your S/O, give yourself permission to open up and make space for vulnerability. Think of what you have to lose and how much more there is to gain. Lastly, when Mars (action) enters Virgo on July 29,
stop any negative self-talk
in its tracks and dedicate time to your favorite stress-reducing ritual.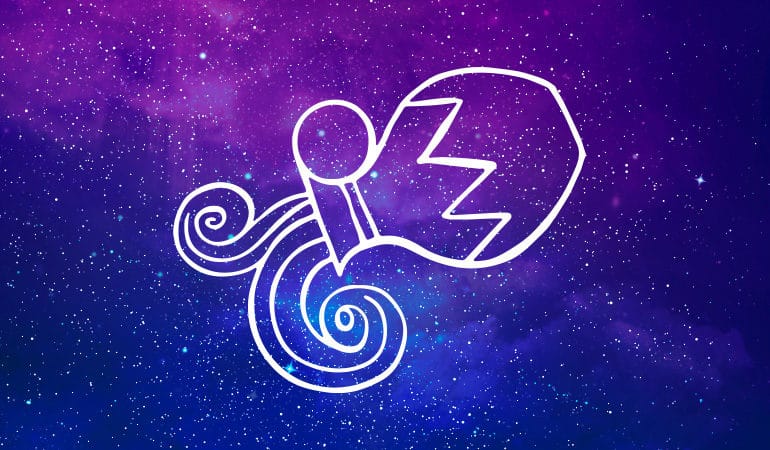 AQUARIUS (JANUARY 20-FEBRUARY 18)
When Mars (action) squares Uranus (disruption + your ruler) on July 3, you may feel edgy. Instead of allowing reactivity to get the best of you, cool your jets by mentally moonwalking out of conflict zones. If you don't have calming activities in your self-care toolkit, it's prime time to add them. Then, over the July 9 new moon, you may be bursting at the seams with creativity. Jot down your ideas over the weekend and present them with confidence at work the following week. Speaking of confidence, if it's in short supply these days, go easy on yourself. Remember: A little bit of
self-love
goes a long way. Fortunately, you should get your mojo back by the July 23 full moon in your sign, which also coincides with the start of celebratory Leo season. To quote the cast of
Wayne's World
,
party time, excellent
!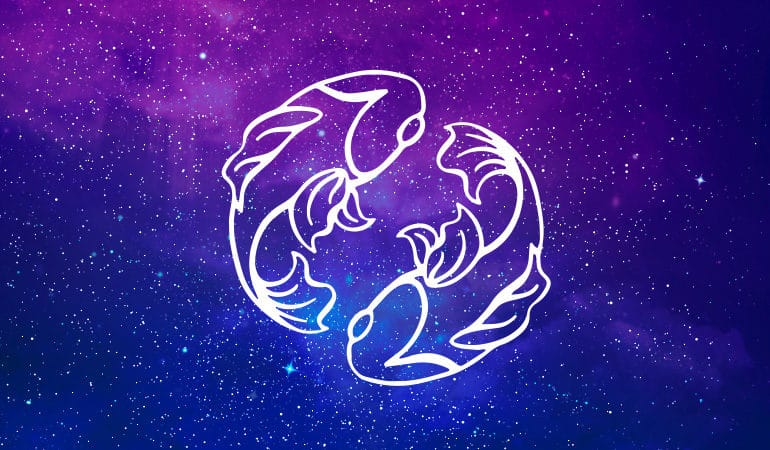 PISCES (FEBRUARY 19-MARCH 20)
When Mercury (communication) squares Neptune (intuition + your ruler) on July 6, you may feel a little worse for wear in your social life. Take care not to read too much into subtext or indulging any insecurities. Instead, try to get out of the house—perhaps by going on a
relaxing hike
with a confidante or two—especially over the July 9 new moon weekend in caring Cancer. By gathering with select members of your inner circle, you'll reclaim your self-worth in no time. Also, when Leo season kicks off on July 23, aim to double down on me-time. Channel the unapologetic boldness of Lions by putting yourself first;
set boundaries
with those who tend to strain your energetic and emotional resources. That's not to say you should go cold turkey, but rather take care of yourself before you take care of others for a change.
More like this