How Activated Charcoal Benefits Your Skin for the Ultimate Detox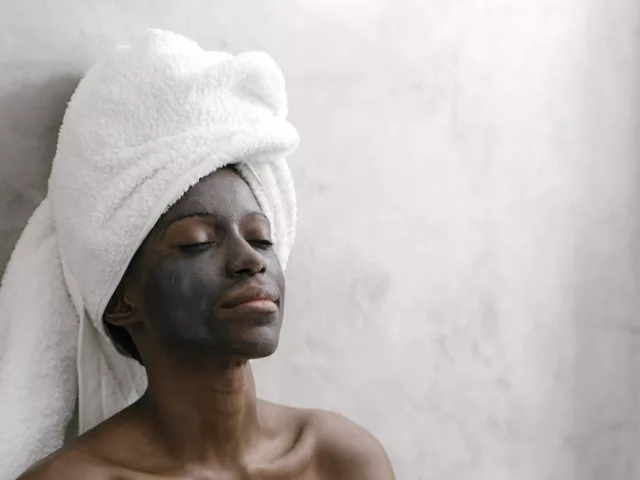 Is charcoal good for your skin? If so, what are the benefits? This guide to activated charcoal for skin has answers to these questions and more.
Skincare trends come and go. But in terms of hyped-up ingredients, one of the power players with proven longevity—particularly for oily and acne-prone skin—is activated charcoal. To learn more about this detoxifying skincare active, we reached out to our friends at
boscia
. After all, their charcoal collection has maintained a loyal following for a decade-plus—which, if you ask me, is no small feat. Below,
Lan Belinky
—boscia's Co-Creator and General Manager—helps us illuminate this star skincare ingredient.
Charcoal vs. Activated Charcoal
To begin, it turns out that there's a difference between charcoal and activated charcoal. While both have benefits for skin, Lan tells us that the latter is much more potent option. First, she begins by saying that charcoal is good for skin since it's inherently porous. However, activated charcoal (aka activated carbon) "is heated to a much higher temperature—sometimes almost 1,700 degrees!—making it even more porous and optimal to absorb impurities." (It's also worth noting that both forms have a
host of uses and benefits
that go well beyond skincare. You can find it in the likes of
deodorant
, toothpaste/toothbrushes, food, and more.)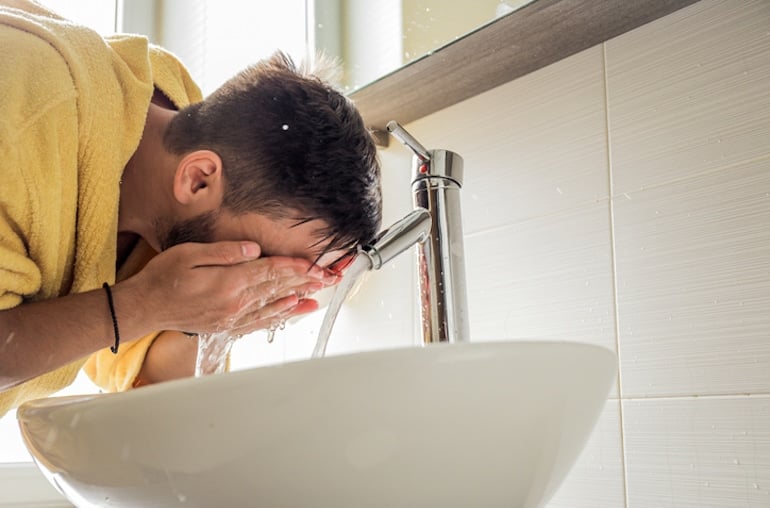 Activated Charcoal Benefits for Skin
Now, on to the good stuff: What does charcoal do for your skin, exactly? "Charcoal acts like a sponge to absorb impurities, oil, and debris from the skin," Lan explains. "Additionally, it has
exfoliating properties
to refine skin and reduce pore buildup." When it comes to refining pores, she adds that activated charcoal works both on the spot and over time, too. Essentially, you can think of it as one of the ultimate detoxifiers for skin given its toxin-trapping, pore-cleansing powers. (Note: While more clinical research is needed to confirm similar findings for skin, activated charcoal
in other uses
offers quantifiable antibacterial benefits.) These activated charcoal benefits are particularly attractive to people who:
have oily skin
are prone to breakouts
sweat a lot
wear makeup and/or heavy products that lead to buildup
Should anyone avoid using it?
Lan says that boscia's activated charcoal—which is a core ingredient in some of their bestselling products—is gentle enough even for sensitive skin types. Further, she still champions this ingredient for those whose skin isn't particularly oily or acne-prone. After all, the majority of us will benefit from exfoliating regularly and
showing love
to our pores. "Charcoal is an amazing, naturally derived skincare ingredient that can be beneficial for all skin types," she affirms.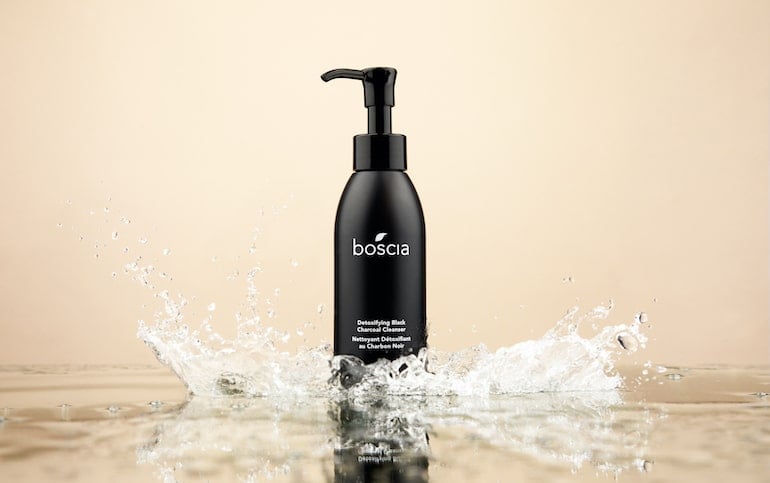 How to Use Activated Charcoal for Skin
Ready to reap the benefits of activated charcoal for your skin? Let's dive right in.
Forms
For starters, the most common forms of activated charcoal in skincare are:
cleansers (like boscia's Detoxifying Black Charcoal Cleanser)
standard + peel-off masks
Frequency
When it comes to how often you should use it, activated charcoal cleansers are great for once- or twice-daily use. Meanwhile, activated charcoal masks are typically best to apply once or twice a week, depending on your personal needs and concerns.
How to Round Out Your Routine
To take your skincare regimen a step further, you can also look to use it in tandem with other products and ingredients for optimal results. For instance, if you struggle with excess oil, breakouts, and buildup, give the
double cleansing method
a go. The first cleanse with—you guessed it—an oil-based cleanser should provide an extra clean (though not stripped) canvas to work with. Next, if you're trying to combat dullness or hyperpigmentation, look to vitamin C. "Vitamin C works exceptionally well with charcoal, adding a
brightening benefit
as the charcoal works to detoxify the skin," Lan explains. She particularly loves this pairing, adding that it's great for overall clarity and radiance. (That said, she also speaks to its versatility and complimentary nature with countless other ingredients.) Last but not least, be sure to
adequately hydrate your skin
, seal in all the good stuff with a moisturizer, and apply SPF for daytime UV protection.
More like this