Does Rice Water Actually Help Hair Growth?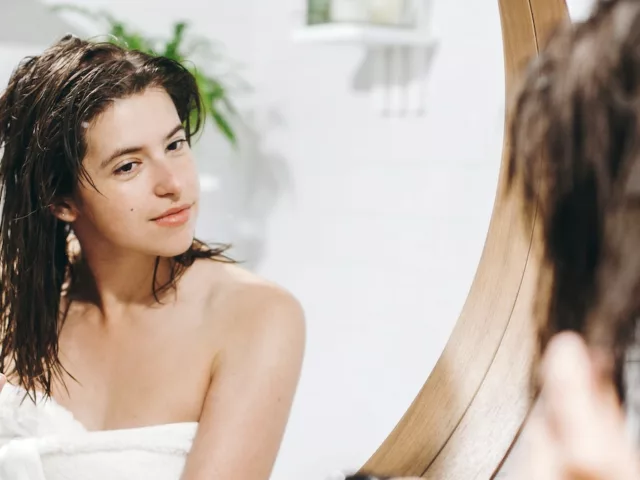 When cooking rice, people commonly rinse the grains beforehand. Though they often end up discarding the cloudy leftover water, you may want to save that rice water for hair growth to use on
your next wash day
. These days, a viral Tik Tok challenge using rice water for your hair is leading many to rush to their cupboards. But does this DIY hair hack work? Is rice water actually good for your hair, and can it really help grow and maintain long, shiny strands? We'll first look at what rice water is exactly, its origins for hair health, and what research—if any—exists to back up this trending technique. Finally, we'll learn how to make rice water for hair in three simple steps.
What is rice water?
Rice water is fermented water that you strain from soaked or cooked rice. Moreover, rice water contains proteins, minerals, and vitamins that support overall hair health. You can use rice water for your scalp, as a leave-in treatment, or a rinse. Similarly, some commercial
hair care products
exist that contain rice water and/or rice amino acids.
The Origins of the Trend
The power of rice water to nourish and support hair growth can be traced back to centuries ago in Japan. Women of the Heian period wore floor-length hair that was combed using rice water. The growth of their long, shiny hair
was attributed
to the fermented water they used (known as Yu-Su-Ru), which they obtained from rinsing rice. Historically, hair has represented status and class at large. However, these days, hair is considered to be an
outward projection of self-expression
and personal identity.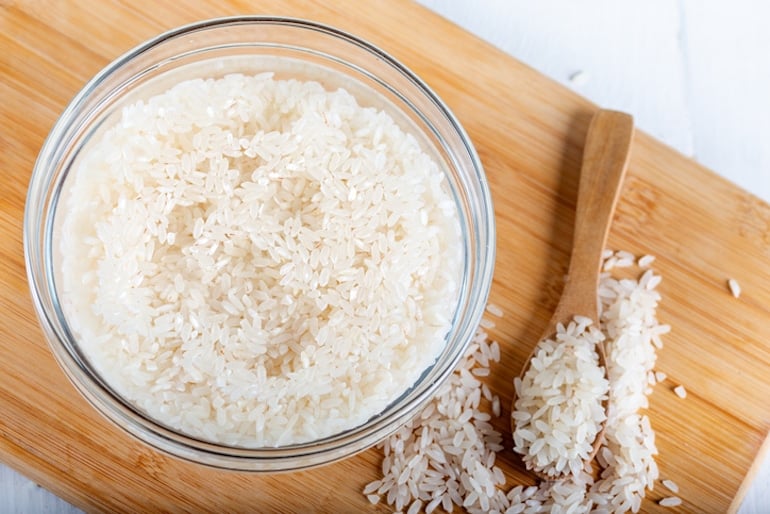 Is rice water good for your hair?
Anecdotally, purported benefits of using rice water on hair include:
strengthening + adding shine to hair
detangling
improvements in hair growth
The starch in rice water is said to help fortify the hair shaft, which helps hair appear fuller. Rice water also contains nutrients that help to soothe scalp inflammation.
Scalp health is essential
, as it sets the environment from which hair grows.
So, does rice water help hair growth?
All things considered, hair growth is largely determined by genetics. Conversely, failing to care for the ends of your hair negatively impacts hair growth from the root. The key to growing healthy hair is multi-faceted, and also includes but isn't limited to scalp health and overall well-being. That said, a
2010 study
found that using rice water on hair reduced surface friction and improved elasticity. Improved elasticity leads to less breakage, which in turn can promote the retention of hair growth.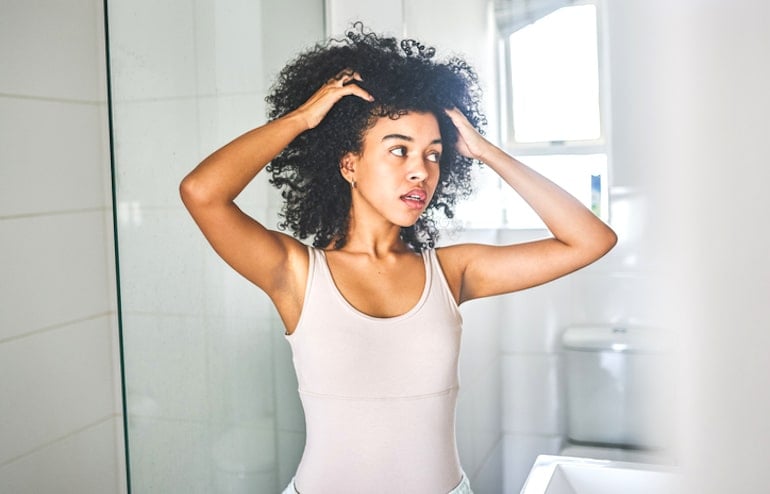 How to Make Rice Water for Hair
A simple recipe to make fermented rice water for hair requires:
one cup of rice
one cup of water
a glass Mason jar
And now, the three steps to make rice water for hair growth:
Rinse rice to remove any impurities.
Add the rinsed rice to a covered Masor jar. Let it sit and ferment for up to 12 hours.
Strain the water. Transfer the rice water for your hair to a spray bottle, and store in the refrigerator in between uses.
(Then, to minimize food waste, aim to store or
cook the leftover rice
.)
The Bottom Line
In sum, fermented rice water is touted as a natural remedy to promote hair growth and add shine. Though most claims are anecdotal, one study supports hair growth from rice water by reducing friction and boosting elasticity. So, should you test it out? If you ask me, this viral trend is worth a try, especially if
DIY beauty hacks
are your thing. The bag of Uncle Ben's in your pantry is calling your name.
More like this