Jen Sincero Shares How to Form Badass Habits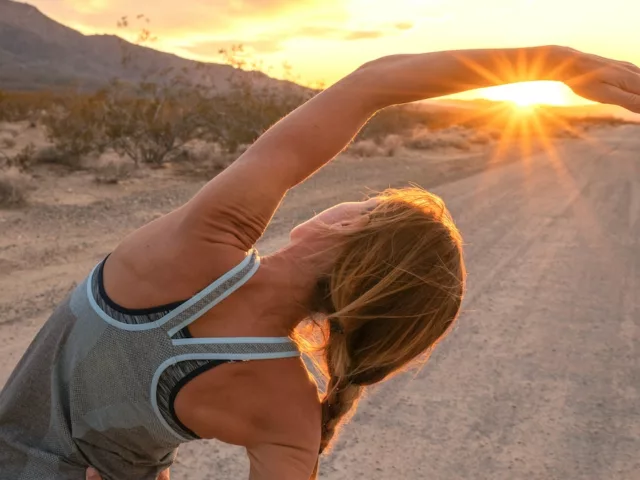 We asked

Jen Sincero—a #1 New York Times bestselling author and success coach—how to form badass habits while breaking simply bad ones.
Fed up? Frustrated? Ready to take charge over your life… as of like, yesterday? Any number of things can prevent you from loving your life, owning your self-worth, and achieving your goals. And in many cases, your habits are at the root of your roadblocks. So how can you kick self-sabotage and stale patterns to the curb—and better yet, for good? With blunt practicality, Jen Sincero—the author of 2020's
Badass Habits
—teaches us how it's done.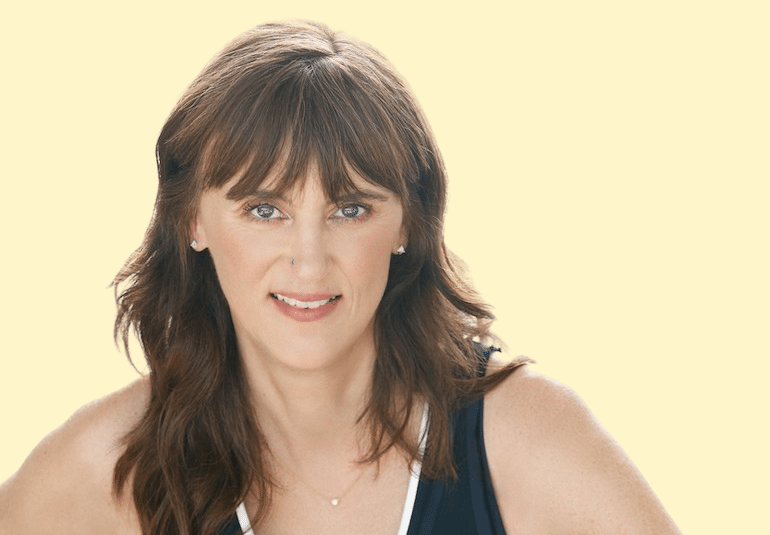 10 Ways to FORM Badass Habits, According to Jen Sincero
While there are countless reasons why bad habits exist and persist, there are even more ways to break them. Here's how to ditch broken patterns, rewrite your narrative, and find your good habit groove.
1. Take Inventory of Your Complaints
Know you need to change your habits but don't know where to start? "I find complaining to be the greatest compass for what needs to change," Jen begins. That said, kick things off by taking a good, close look at the biggest gripes in your life. Perhaps you kvetch about:
not having a fulfilling career
poor relationships with a friend, co-worker, or your in-laws
not having enough money
Once you're clear about your unique paint points, your badass habit journey begins.
2. Hold Yourself Accountable
From there, stop playing the blame game. Whether you pin your bad habits on extenuating circumstances, other people, or anything else outside of yourself, it's time to face the music. In terms of the examples above, a lack of accountability may sound like this:
"I deserve a sugary treat because my boyfriend broke up with me"
"There's no way fate will ever let me have my dream job"
"It's not my fault I snapped because my friend was in a bad mood"
"I can't help that I was raised to have expensive taste (and those shoes were on sale!)"
Jen says that if you backtrack to victim mode, you need to give yourself a reality check. "Ask yourself:
How's that been working out for you?
" By this point, probably not so great. When you flex your accountability muscle, you take a pivotal step towards establishing badass habits. "That's the beautiful thing about taking control," Jen continues. "Yes, you're responsible, but then you're back in power. Enough already!" In sum, look for solutions—not excuses.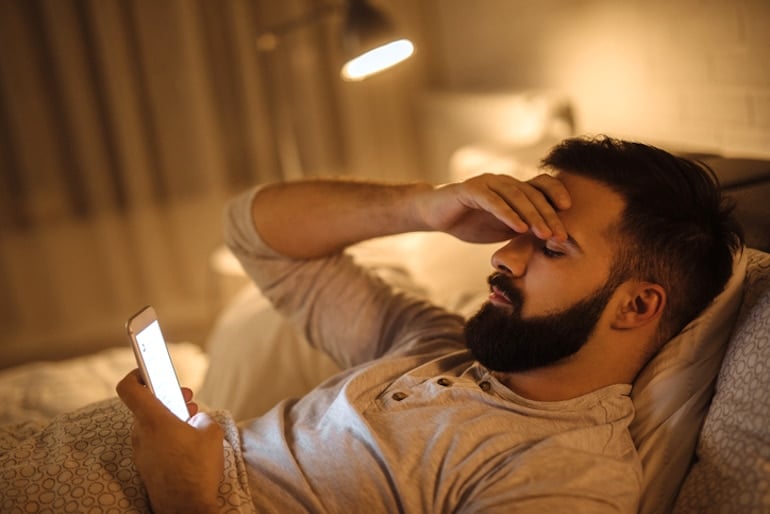 3. Recognize Your Triggers
Quitting bad habits means halting knee-jerk reactions. Once you recognize your triggers and deal with them more productively, badassery will follow. "Awareness is the key to any transformation," Jen clarifies. "So triggers are a problem when you're unaware of them and don't know that you're being dragged around by them." To fix this common instigator of bad habits, cultivate awareness around your triggers—then pause. "That pause is where the magic is," Jen says. "You might still feel the emotion from that trigger, but the pause will let you make a different choice in how you respond."
4. Stop Fearing Change
Is a fear of change holding you back from getting out of your own way?
"I talk about this all the time," Jen says. "I find reality to be so fleeting and tenuous, that to cling to any kind of normalcy or stability makes no sense." She says this not to provoke stress, of course, but to help come to terms with the fact that uncertainty is pretty much inevitable.
So do what's in your power to net positive outcomes by riding the winds of change, rather than fighting against them.
5. Get Out of Comfort Zone Mentality
When it comes to forming badass habits, staying in your comfort zone won't do you any favors. In fact, Jen shares that doing so will likely produce more
discomfort
than anything: "It's more like a familiarity zone; you stay in situations that are more familiar. For example, my 'comfort zone' was being broke in my 40s living in a garage. But that clearly wasn't comfortable; it was horrible." To shake yourself out of it, Jen suggests taking a few minutes to uncover how icky your familiarity zone truly makes you feel. Once you do that, she explains, your newfound realizations "will help you kick your familiarity zone to the curb, rather than cling to it."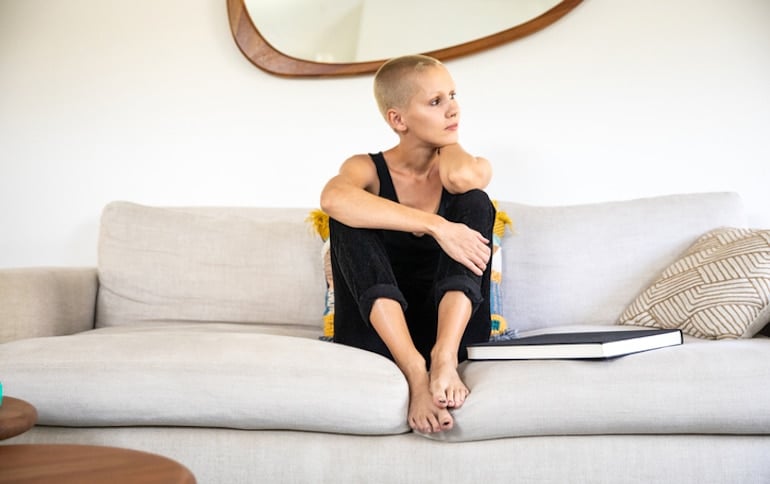 6. Stop Procrastinating
So, you're committed to ditching your bad habits in favor of badass ones. But are you waiting till Monday to start? Next month? How about when the 'perfect time' presents itself? Hint: The 'perfect time' doesn't exist. Or, if it does, it's this very moment.
"Procrastination is simply self-sabotage and fear," Jen elucidates. "
When you do this work, you'll start catching yourself and noticing the infinite ways in which we trip ourselves up," with delays prompted by falsehoods and excuses.
On this point, it's essential to learn if you're prone to procrastination. Then when it comes to forming good habits, you need to realize that "it's not a good idea to wait, that you're screwing around, and just scared to get started," she continues. Simply put, make like Nike and just do it.
7. Establish Boundaries
In her book, Jen calls clear, healthy boundaries "the unsung heroes of successful habits." On the flip side, a lack of boundaries produces bad habits and toxic patterns. "If you don't know where you end and the rest of the world begins," she explains, "you're going to make inappropriate choices all the time: to please other people, to control other people's lives, to be liked…" Further, Jen says that a lack of boundaries means you're making decisions not "from a place of power, growth, or integrity, but insecurity." Now before you believe in the stigma that says establishing boundaries makes you mean, intense, and/or selfish, she wants to make this point loud and clear:
Boundaries serve everybody.
For instance, if you don't set boundaries
in your relationships
and communicate them clearly, resentment, passive aggression, and uncertainty may fester as a result. However, if you do set healthy boundaries, no one has to take on the role of a mind-reader, walk on eggshells, or second-guess your actions or their own.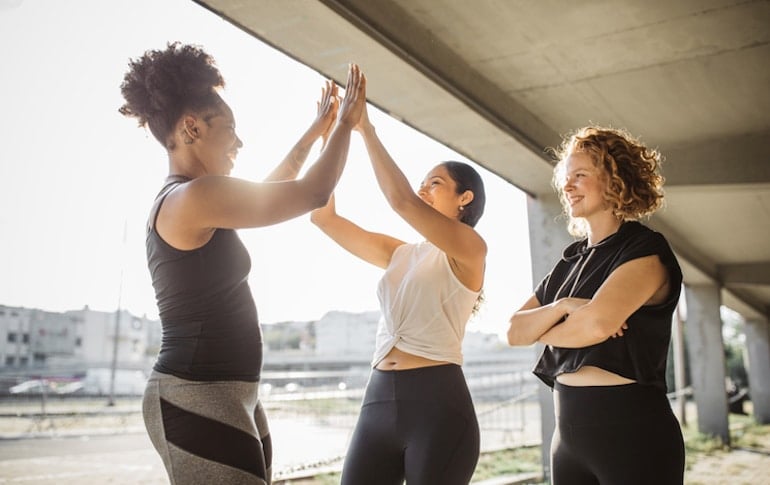 8. Track Your Progress
The need for instant gratification is an Achilles heel for many of us. We're accustomed to getting what we want, when we want it—say, food delivery within 30 minutes or the
best result from a Google query
within milliseconds. But as Jen tells us straight, "you're going to be screwed" if you cling to this expectation and desire in the new habit department. Of course, most habits don't develop overnight. But if you crave immediate wins, she recommends a healthy dupe. "Find ways to give yourself instant gratification that may not be the habit itself," Jen suggests. This is where the importance of tracking your progress comes in. For instance, if weight management is your goal, you can log and congratulate yourself for:
By keeping tabs on these small wins, you'll stay excited about your badass habit in the making. Doing so will also remind you of your killer progress on days when you might not feel as motivated.
9. Focus Less on What You're Doing + More on Who You're Being
This point may be the most important (and surprising) element in badass habit formation. While it may sound counterintuitive, Jen clarifies that "many habits don't stick because we only focus on actions themselves. However, your thoughts and beliefs are also habits, which then dictate all of your actions." For instance, Jen shares how she successfully kicked her cigarette habit in the butt (pun intended). Instead of identifying as an ex-smoker trying to quit, "I started to identify as someone who was healthy and took good care of her body. So when the inevitable urge for a cigarette came up—even just a drag—the possibility didn't register because it was [incompatible with] who I was." She says it's as ridiculous and simple as that: "When you shift your identity, you don't give yourself the opportunity for debate because the bad habit simply doesn't align with who you are."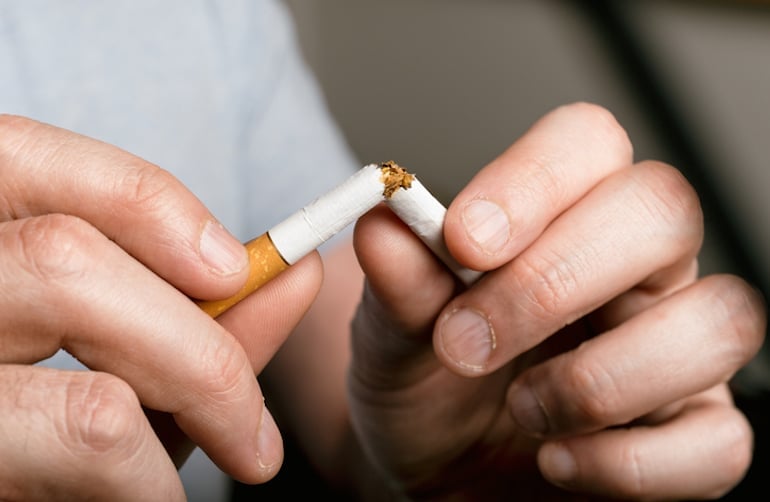 10. Fake It Till You Make It
If the idea of repeating affirmations like
"My body is a sacred temple and I treat it as such"
sounds like a big fat case of impostor syndrome, it may well be. But you know what? To form badass habits and be the you you want to be, Jen says you really do need to fake yourself out—and there's nothing wrong with that. As she clearly puts it, we suffer from impostor syndrome
all. damn. day.
with affirmations that don't serve us, such as:
"I can't do this"
"There's no way I can achieve that"
"I'm a lost cause"
If we're already entertaining falsehoods such as these, why not switch gears, flip the script, and create new narratives with thoughts that
do
serve us?
Final Thoughts
All said, Jen wants to remind us that our time on this earth isn't infinite. "The sooner you create good habits and other great things in your life, the longer you get to live with them," she explains. If you're not yet convinced, I invite you to practice my go-to Jedi mind trick: Envision yourself in old age, looking back at the days, months, and years past. How much time did you spend worrying and wishing for change? No matter what this tally might be, when it comes to anything negative in your life, you'll instantly realize your time shouldn't go to such waste. This paradigm shift has worked wonders to successfully break my own bad habits (like getting frustrated by
social media
) and form badass ones (like reading more books—Jen's included!) in their wake. But it also emphasizes what kind of life I'd like to live, as well as what kind of person I aspire to be. So what are we all waiting for? Our badass selves await.
For more inspo, follow Jen Sincero's 21-day plan to form good habits in her latest book.
More like this