How to Prep Your Pout for Colorful Lipstick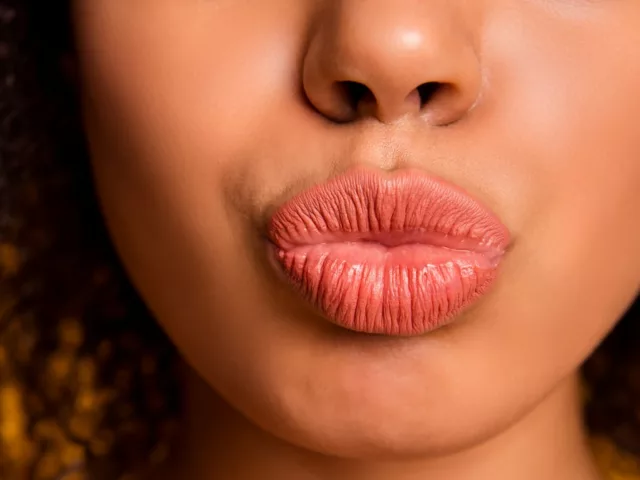 Autumn is finally upon us, which means it's time for bold beauty looks. Before you head to the nearest beauty counter, we want to help get your lips in tip-top shape to ensure your fall lip color looks its best. We spoke to board-certified dermatologist
Loretta Ciraldo, MD, FAAD
to get the scoop on how to prep your pout for maximum hydration.
What Causes chapped lips?
For starters, it's important to note that dehydration contributes to chapped lips. Make sure you're getting the recommended intake of
water
a day (eight glasses minimum) to keep your body hydrated. But dehydration aside, there are other culprits behind dry lips. "Chapped lips are more common in
winter
, but they can still affect you year-round. Common causes are lip licking and irritation from products, such as matte lipsticks, lip stains, and mint- or cinnamon-flavored toothpaste or dental floss," says Dr. Loretta.
How to Prep Your Pout & Heal Dry Lips
However, there are ways to maintain lip moisture even if you have habits that make you more prone to dryness. Dr. Loretta gives the following advice: "Coat your lips with
Aquaphor Healing Ointment
to prevent water loss from lips. If you're a lip licker, be sure to keep your lips coated with Aquaphor or a hydrating lip balm 24/7." As a lip licker myself, I coat my lips with it day and night. Note: Some people don't like to use tried-and-true products like Aquaphor because of ingredients like petroleum and
mineral oil
. If you're looking for a more natural option,
Doctor Rogers Restore Healing Balm
—which contains castor seed oil and glycerin—works just as well to prep your pout.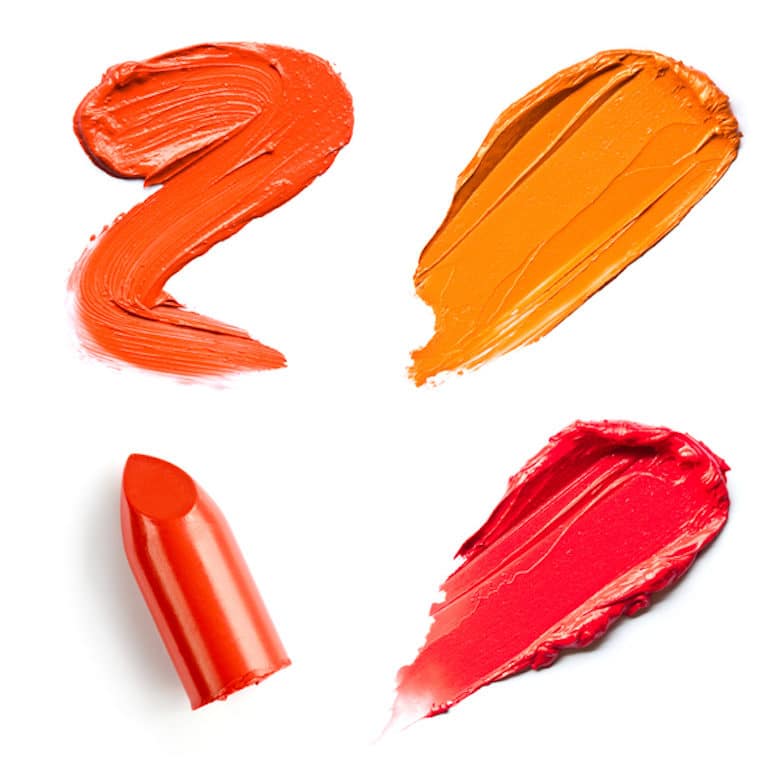 Lipstick Dos and Don'ts
Looking for equal parts moisture and color? Dr. Loretta offered a pro tip I've used for years: "If you love lip color, try mixing it with an ointment or essential oil on a lipstick brush." Rub your lipstick gently on the back of your hand to warm it up, add a pea-sized amount of clear lip balm, give it a light swirl with your index finger, and pat it gently onto your lips. Next, we asked for her opinion on matte lipsticks, as they're often drying. "Limit the use of any matte lipstick you have that feels or looks drying after you've had it on for a while," she advises. Otherwise, opt for semi-mattes like
NARS Velvet Lip Glide
that provide long-lasting, vibrant color with the moisture that parched lips need. Love a classic red lip and want to stick to clean beauty? Then I recommend
Kosas's Phoenix
, which is infused with antioxidants and shea butter to hydrate lips while giving a real pop of color. Finally, lipsticks aren't the only way to experiment with colorful beauty trends.
Benefit's Benetint Cheek & Lip Stain
offers a buildable option that works double duty, while
YSL's splurge-worthy Water Stain
is worth every penny.
Final Thoughts
Dr. Loretta had one more piece of advice for those of us with fine lines around the mouth: "Hydrate your skin with a cleanser like our
Gentle Hydrating Cleanser
, which you can leave on for a few minutes for maximum hydration." She also recommends following up with a serum "that replaces our youthful skin's beneficial oils with bio-identical lipids to trap in water content and help minimize the appearance of lines." Put these tips into practice, and you'll be ready to rock your next power lip color this fall.
More like this