Upgrade Your Winter Supplement Routine with An RD's Picks for Immunity, Dry Skin, and More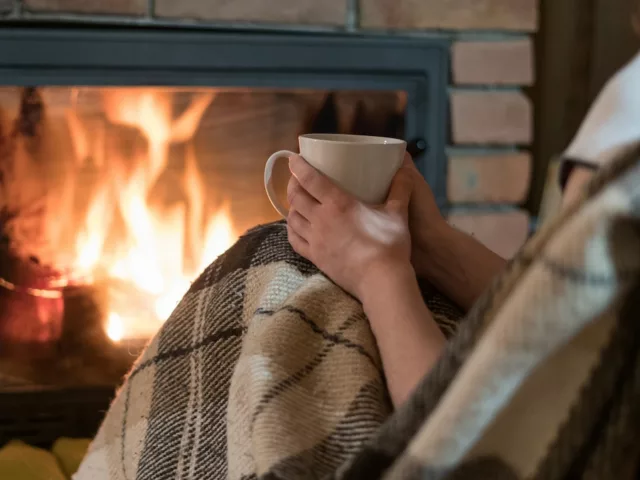 Support your body through the colder months with this RD-curated winter supplement routine.
There's no way to sugar-coat it: Winter can be harsh. It can take a toll on your physical health, skin, hair, and even your mental health. You may be feeling sluggish after the holiday rush, not getting as much time outdoors, and counting the days until spring. More than ever, it's important to eat healthily, get plenty of rest, and support your body through the seasons. To level up your winter health, consider incorporating a few key supplements and filling your plate with nutritious foods. Here, we break down the best supplements to take in winter for all of your concerns.
The Best Supplements to Take in Winter
Perhaps more than any other season, winter is an excellent time to protect yourself with the added boost supplements can give you. Here are the four types I recommend most to my clients in the winter:
Hyaluronic Acid for Skin Hydration
Skin dryness that usually creeps in during the fall continues through the winter because there is less moisture in the air. This causes your skin's natural moisture to evaporate more quickly, creating the perfect condition for dry, flaky skin. You may be familiar with hyaluronic acid in topical beauty products, but it also has hydrating properties when taken as a supplement. Hyaluronic acid helps skin retain moisture, so skin appears plump and glowing.
Try: HUM's Glow Sweet Glow
Vitamin D for Mood and Immunity
Vitamin D is an essential supplement for winter when there's less direct exposure to sunlight and much more time spent indoors. Your body naturally makes vitamin D when your skin is exposed to UVB light, but even if you do frequently spend time outside in the colder months, whether walking the dog or hitting the slopes, you're likely bundled up. Vitamin D is linked to immune function, which is especially key in the winter when cold and flu tends to spread. Vitamin D also helps promote a positive mood, which may be key for the 5 percent of American adults who suffer from seasonal affective disorder (SAD), a condition linked to the shorter daylight times and longer dark evening periods. (Note: If you think you may have SAD, speak to a health professional about a comprehensive treatment plan.)
Try: HUM's Here Comes The Sun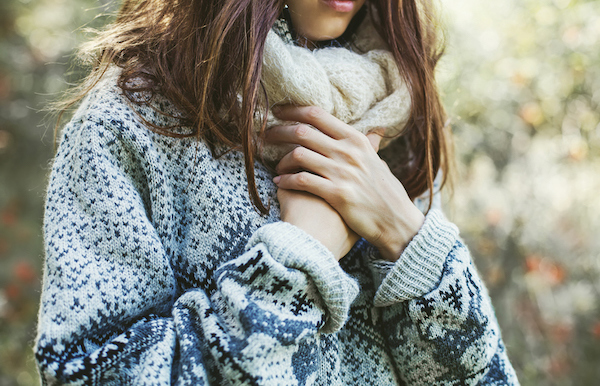 Probiotics for Immunity and Digestion
Probiotics help keep our digestive tracts healthy, which is especially key during a season where you may be inclined to reach for richer, comforting dishes and drink more alcohol than normal. Rich foods can delay gastric emptying, causing bloating and indigestion that can also be connected to breakouts.
When you're gut flora is balanced, you'll notice improved digestion, which can help with pesky symptoms like bloating or constipation, as well as nutrient absorption. Probiotics can also support the function of your immune system because the majority of your immune cells actually live in your gut. (Here's more about the gut health and immune system connection.)
Try: HUM's Gut Instinct
Zinc and Vitamin C for Immunity
Have we talked enough about immunity yet? One more! Zinc is needed for the development and function of innate immunity, including the function of your natural killer cells, as well as the development of adaptive immunity. Innate immunity helps your body avoid foreign invaders while adaptive immunity helps fight off any pathogens that have made their way into your body. Both types of immunity are crucial to keeping you healthy.
Vitamin C also aids cellular functions of the innate and adaptive immune system, shows research. The powerful combination of zinc and vitamin C may help both branches of your immune system operate at their peak potential.
Try: HUM's Boost Sweet Sweet, which also contains immune-supportive elderberry
Rhodiola rosea for Stress
For managing any stress, this supplement is the one for you. It contains the adaptogen rhodiola rosea, which improves your body's response to stress so you can remain calm and focused. Think of it as a daily dose of meditation in a bottle.
Try: HUM's Big Chill
Valerian root, passion flower, and hops for Sleep
A restful night of sleep can make it easier to get out of bed in the morning—even on those early, dark, and cold winter AMs. Even more, quality sleep is essential to boost your immune system. For a deeper sleep, we like a blend of valerian root to promote sleep, passion flower for relaxation, and hops for peaceful sleep.
Try: HUM's Mighty Night, which also includes ceramides, ferulic acid, and CoQ10 to support skin cell turnover
How to Adjust Your Nutrition for the Winter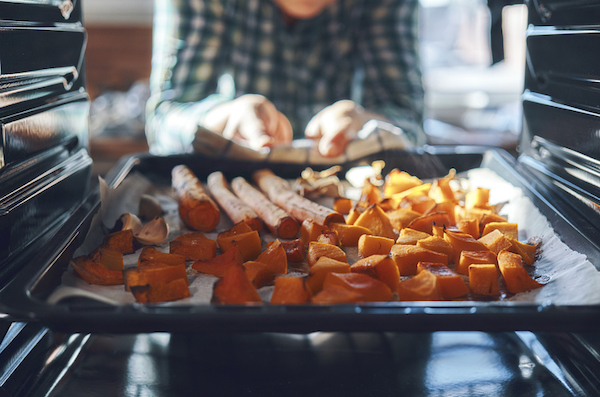 While a tailored supplement routine can help you make the most of the winter season, you can also pay attention to what you're eating so you feel your best.
It's normal during the colder winter months to crave more carbohydrates. Here's why: Levels of serotonin (the feel-good hormone in our brain) deplete this time of year because of the lack of sunlight. Since carbohydrate-rich foods increase our production of serotonin, your brain tells your body to compensate for the lack of sun with more starch.
To satisfy your winter cravings, avoid refined sugar, which can leave you feeling sluggish, and eat complex carbohydrates instead. These will satisfy your cravings while providing more sustainable energy levels. Need ideas? Think of seasonal foods. Good wintertime sources of carbohydrates include pumpkins, squashes, and sweet potatoes. Any of these are great roasted or blended into soups and casseroles for added fiber and nutrients. A few of our favorites include:
Then, eat plenty of fermented foods to improve your gut health and protect your body from infection. An easy way? Incorporate Greek yogurt as a snack or healthy base in a vegetable dip. Not only is it a good source of probiotics, but it's also low in sugar and has satiating protein.
Lastly, eating foods that are rich in antioxidants such as vitamin C and beta-carotene can also help with your immunity. You can also incorporate unprocessed grains, milk, eggs, chicken, and fish which are all rich in zinc.
Mentioned in this article
More like this