Everything You Need to Know About HUM Pairings
Are you ready for HUM Pairings 101?
HUM formulates vitamins and supplements that can be mixed and matched according to your specific beauty and wellness concerns. However, there are a few HUM pairings you can do without, typically on account of overlapping active ingredients. Our all-star director of education, Sarah Greenfield, RD, breaks down which three those are and why. Plus: three winning combos that go together like avocado and toast.
You can skip these HUM pairings…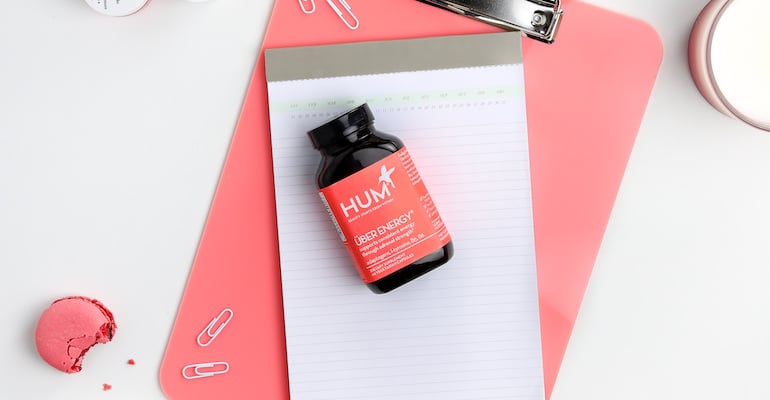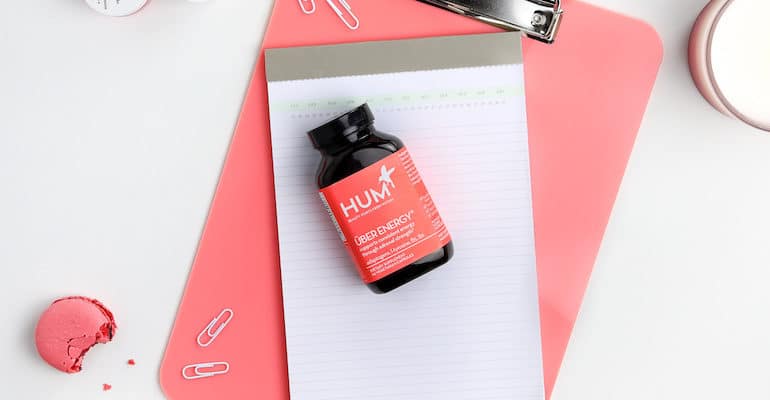 Uber Energy + Big Chill
"Uber Energy is specifically designed to combat stress and fatigue by providing adrenal support with its powerful blend of energizing extracts and B vitamins," Sarah explains. "It's a great supplement if you're looking for all-day energy without the jitters and crash that caffeinated products can induce."
Next, the main ingredient in Big Chill is the herb rhodiola. "Rhodiola decreases your body's reaction to stress so you can remain steady and focused," says Sarah. She recommends taking it to stay calm, cool, and collected if you feel overwhelmed or under pressure. Additionally, it helps avoid the negative impacts of stress on your skin, body, and health.
Since Uber Energy also contains rhodiola, Sarah advises choosing one or the other. "Many of the studies investigate the consumption of 200 to 500 milligrams of rhodiola, in which they measure results on stress reduction," she says. Combined, Uber Energy and Big Chill would pack 700 milligrams. While rhodiola is still safe and beneficial at this level, HUM advises only taking what you really need for efficacy.

Killer Nails + Hair Sweet Hair
Seeking luscious locks and long nails? Then biotin should be your supplement of choice. HUM's Killer Nails and vegan Hair Sweet Hair gummies both contain the pro-grow B vitamin, and each packs enough to meet the recommended daily value.
Again, there's no cause for alarm if you've combined the two in the past. "There are no negative side effects with taking excess biotin since it's water-soluble. Your body will just excrete any excess," Sarah explains. Need help choosing? It mostly comes down to preference (i.e., whether you prefer a down-to-business capsule form or yummy gummies). Also, Hair Sweet Hair packs additional nutrients including vitamin B12, folic acid, and zinc.

Moody Bird + Birth Control
Moody Bird is HUM's ally to combat PMS symptoms that arrive, like clockwork, near *that time of the month.* This supplement includes botanicals whose mechanisms can increase progesterone levels and thus potentially relieve cramps, reduce cravings and irritability, and keep other symptoms of hormonal imbalance at bay. Since varying forms of birth control impact your hormones in different ways, we advise consulting your doctor before adding Moody Bird to an existing birth-control regimen.
…BUT OPT FOR these Winning Combos

Daily Cleanse + OMG! + Skin Squad
Did you know that Daily Cleanse was one of HUM's original products and remains one of our most popular? It supports detoxification to expel heavy metals and improve skin clarity. Next, our OMG! omega-3 fish oil helps tame inflammatory redness and support an even skin tone. Lastly, banish breakouts for good by combining the two with one of HUM's newer formulations, Skin Squad, our pre and probiotic that simultaneously nurtures the gut while promoting clear skin.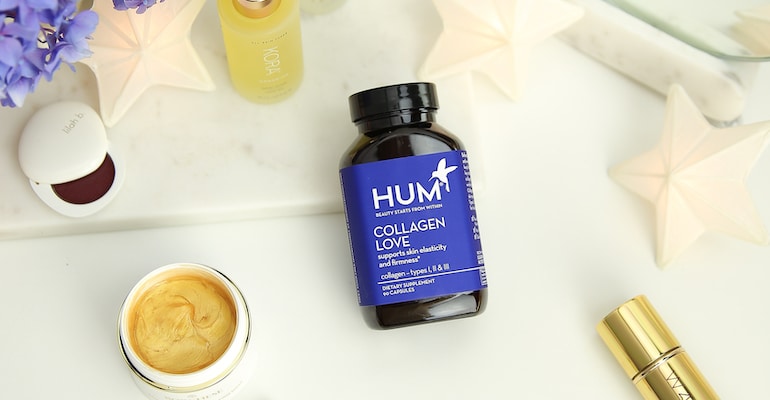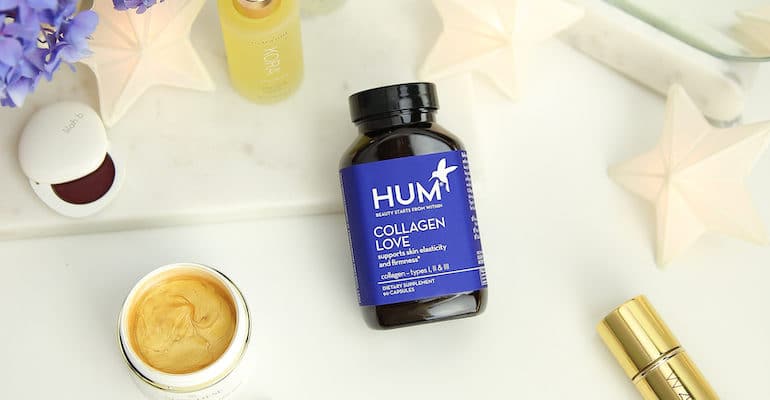 Glow Sweet Glow + Collagen Love
If you're a glow-seeking, age-defying skincare fanatic like me, opt for a daily dose of Glow Sweet Glow and Collagen Love. The former is packed with hydration powerhouse hyaluronic acid plus brightening vitamins C and E, while the latter promotes skin elasticity and fights fine lines and wrinkles. Looking for another way to get your collagen fix? Then reach for my personal HUM fave, Collagen Pop, and up-level your H2O to make a deliciously beautifying tonic.

Gut Instinct + Flatter Me
You can think of Gut Instinct and Flatter Me as HUM's co-MVP's of stomach health. Gut Instinct is HUM's original probiotic that promotes the growth of good gut bacteria for a healthy microbiome. Flatter Me, on the other hand, packs 18 full-spectrum digestive enzymes that help break down macronutrients into smaller particles for optimal digestion and decreased bloating. Sarah loves this HUM pairing for regular BM's and balanced digestion.