Spring Ahead with March 2020 Wellness Horoscopes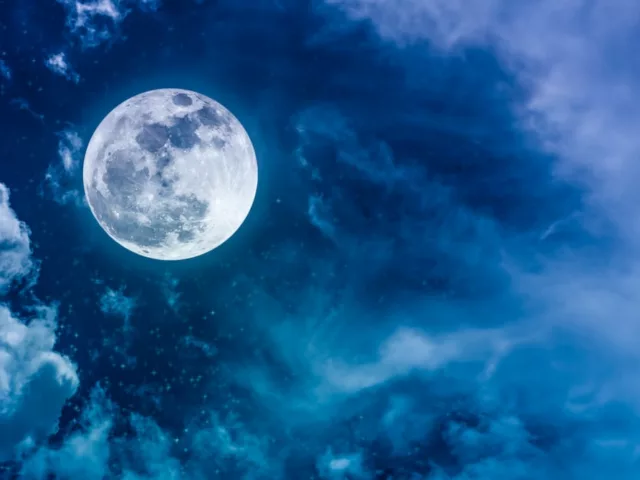 Happy March, astrohackers! Sunnier days are ahead for all, literally
and
figuratively. Your March 2020 wellness horoscopes are here with all the zodiac zen you need to spring ahead to greatness. As always, read the 'scopes for both your sun and rising signs for all the pertinent intel.
March 2020 Wellness Horoscopes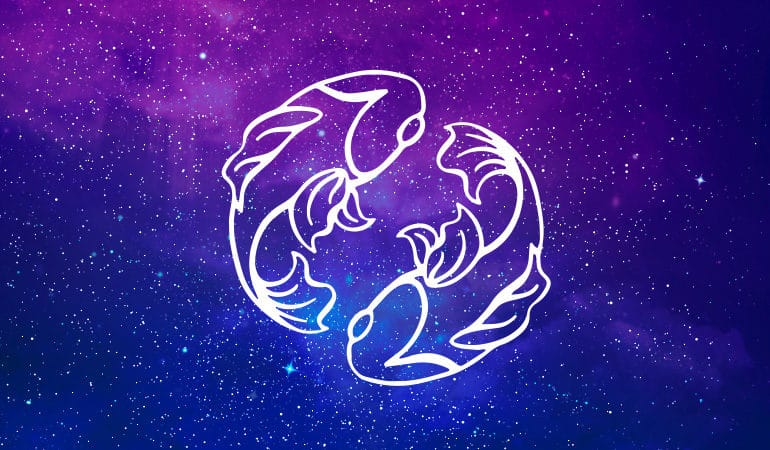 PISCES (FEBRUARY 19-MARCH 20)
Happy birthday season, dear Fishies! You're set to have a glowing month ahead, especially once Mercury goes direct on the March 9 full moon. Matters pertaining to communication will begin to go more smoothly, and the full moon will inspire you to solidify a commitment in love, business, or otherwise. Overall, March will be a good month for you to give back and engage in community efforts; consider volunteering with friends to make it even more joyous. Next, mark the March 24 new moon as a day to watch for finances. You may
find the confidence
to ask for a raise or negotiate a higher fee for projects. Maybe you'll even receive a bigger tax refund than anticipated. Put the extra cash toward debt or lingering expenses—that is, of course, after you blow out your candles with loved ones.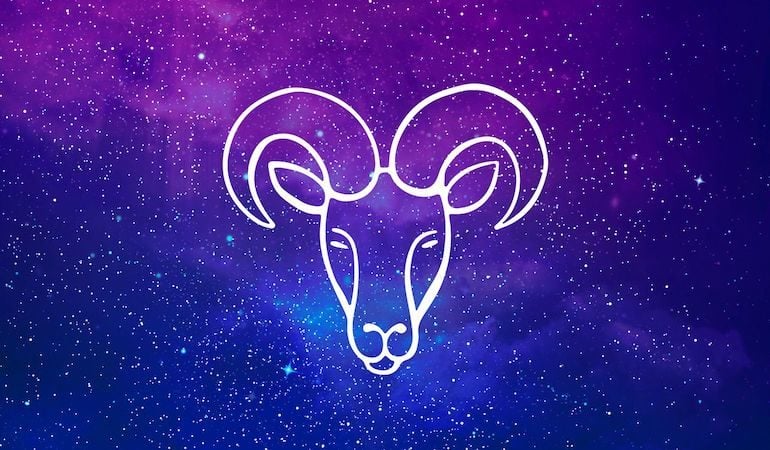 ARIES (MARCH 21-APRIL 19)
I feel like nearly every monthly wellness horoscope brings your focus to work matters. However, I doubt that you mind it, and this month will likely be the most fortuitous in recent memory. You'll start to gain serious momentum at the office around March 9, so long as you tap into the Virgo full moon's emphasis on even the smallest details. You can also follow these
productivity hacks
to really elevate your game. Then keep a close eye on March 20—one of your luckiest days of the year—when Mars (your ruler) links up with Jupiter (luck) in your house of honors and achievements. By March 27, talks of greater financial compensation should arise to match your growing reputation as a power player. Additionally, set an intention on the March 24 new moon in your sign, the best time of year to pave the way for brilliant new beginnings.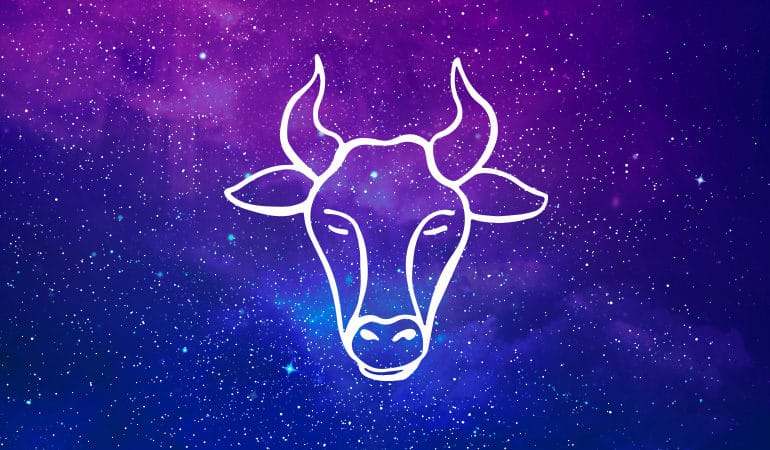 TAURUS (APRIL 20-MAY 20)
With a whopping eight planets setting up shop in earth signs this month, Bulls will be particularly supported across the board. Once Mercury retrograde ends on the March 9 full moon, you'll feel better positioned to get sign-offs from others and gain momentum with projects. Concurrently, you'll feel your focus shift from work to your personal life. With Venus (beauty + love) in your sign the whole month, it's a prime time to doll up. First, get to work on achieving your beauty goals, whether it's
achieving glass skin
or
cleaning up your shelfie
. Then if you're paired up, plan a romantic evening with your boo over the full moon weekend. Additionally this month, Mars (action) joins Jupiter, Pluto, and Saturn in your ninth house of international travel. Read: The planets encourage you to collect passport stamps or start planning an overseas getaway in the coming months. Bon voyage!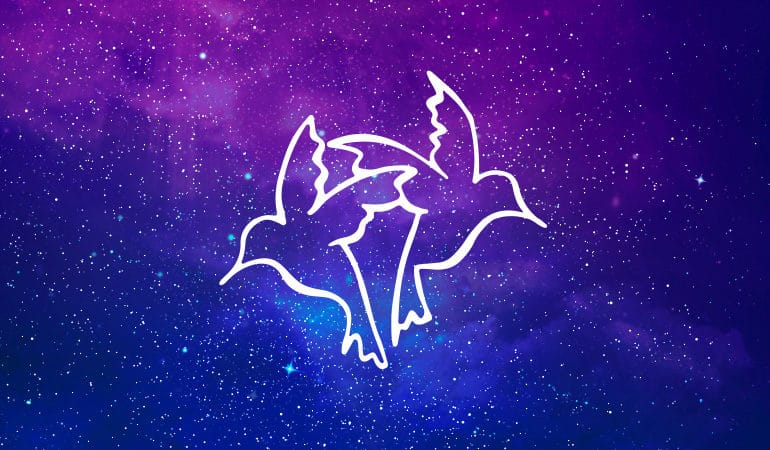 GEMINI (MAY 21-JUNE 20)
If you haven't yet begun to tap into
your astrological theme for 2020
, get on it in March. Since Gems have the best aspects to earn money from non-salaried sources, start signing new clients or see if you can work on a commission-based pay schedule. Of course, make these moves only after Mercury (your ruler) goes direct after March 9; aim for March 11 and 20 in particular. At the same time, bring focus to your home and family around the March 9 full moon. Next, the March 24 new moon brilliantly highlights your social life through month's end. You may even meet a VIP as soon as March 20, who could help boost your professional prowess. With things well on their way to glory days, be sure you're getting
adequate rest
so you can go for the gold with a strong mind and body.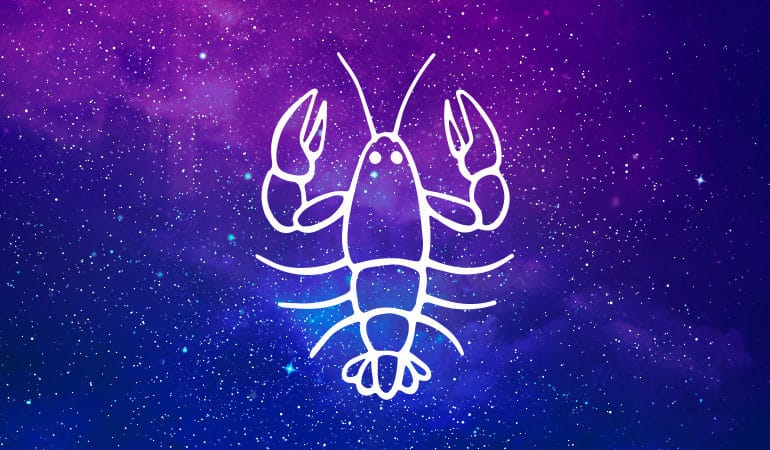 CANCER (JUNE 21-JULY 22)
This month, you'll benefit most from collaborating with others and adopting a supporting role in your endeavors. Since March will be highly earth-oriented, it's best to save any lofty, imaginative inklings under wraps until a later time. (And speaking of earth, the planets encourage you to travel locally to explore the great outdoors around the March 9 full moon.) Still, you might take the opportunity to elevate your professional status around the March 24 new moon. Perhaps you'll consider
leaving your job
to interview elsewhere. Or maybe you'll seek new opportunities, be they freelance or within your current employ. Whatever the case, the changes look they'll stick for the long run, so don't hastily set anything in stone. Lastly, as for matters of the heart, pencil in date nights for March 11 and 27.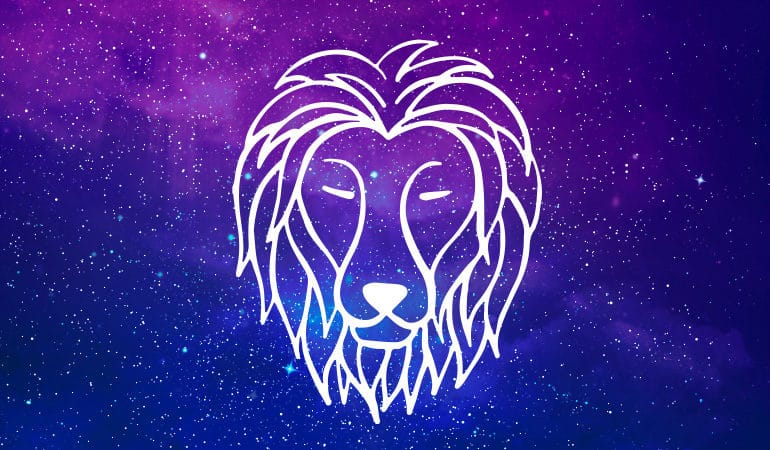 LEO (JULY 23-AUGUST 22)
March will be a notably busy month for my fellow Lions, as your services will be in high demand. Thus, your cash flow will make you roar in delight, particularly if you work in the arts and/or on a project basis. Money aside, your star will still take some time to rise and fully form. Simply hold out, give your all, and stick the course. Just note that the earthiness of March will demand practicality and organization versus fiery ardor and zeal. Now speaking of fire, you may be at a higher risk of burning out given your heightened level of activity. That said, you should double down on self-care during your hours off the clock. Refresh your energy stores through
dedicated alone time
, and consider
supplementing with ashwagandha
to reduce stress and boost adrenal health. Lastly, the March 24 new moon in Aries will be in your ninth house, encouraging you make plans for adventurous travel abroad. Given your workaholic schedule, you'll surely have earned some PTO.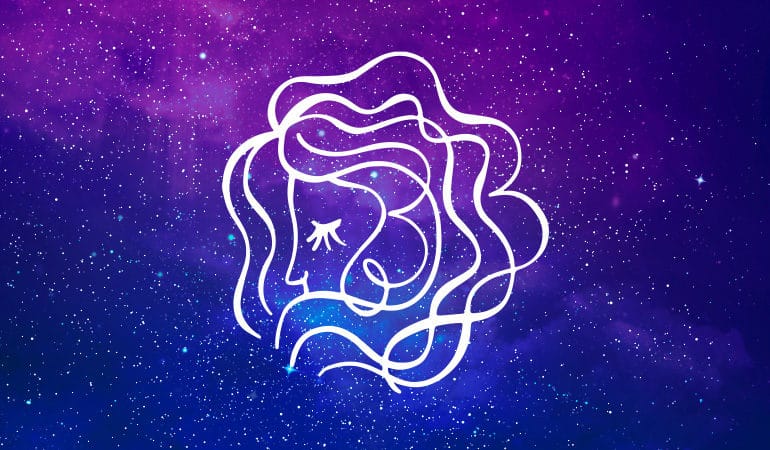 VIRGO (AUGUST 23-SEPTEMBER 22)
Piggybacking off your
February 'scopes
, get out and about to maximize your already fruitful aspects for finding true love in 2020. (Similarly, if you're already committed and want to take things to the next level, March is an ideal time to do so.) The March 9 full moon is particularly benefic to set a plan, while March 11 is a wise time to make moves. By then, Mercury (your ruler) will be direct, and you'll better avoid any shenanigans that are particularly strong on the tail ends of its retrograde. Next, the days surrounding the March 24 new moon encourage you to go on a romantic getaway, especially since Venus (love), in fellow earth sign Taurus, is hanging out in your house of travel. Additionally, mark this new moon as the start of a good period for money-making, whether you're applying for a loan or earning extra performance-based income.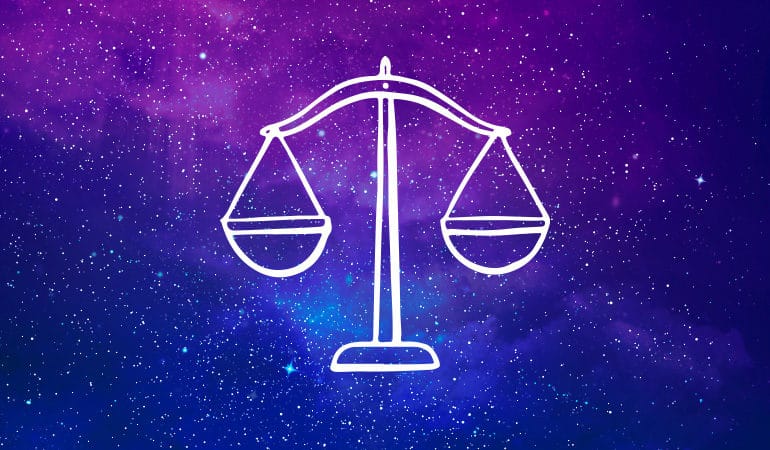 LIBRA (SEPTEMBER 23-OCTOBER 22)
With four planets in your house of home and family, March is one of the best times all year to get your dwellings in order. If physical changes—moving, remodeling, repairing—aren't (yet) on the books, then read this aspect in terms of a family member who could use your assistance. Ready to make some small purchases? Wait until March 11, when Mercury retrograde clears and Jupiter (luck) aligns with the Sun. Need to make a bigger, final decision or expense? Do so on March 20, when Mars (action) and Jupiter conjoin in Capricorn in your aforementioned fourth house, not to occur again until 2056. Backtracking a bit, use the weekend preceding the March 9 full moon to unplug and unwind. Hunker down and stay solo; even consider taking a
social media detox
to get your mind and energy right.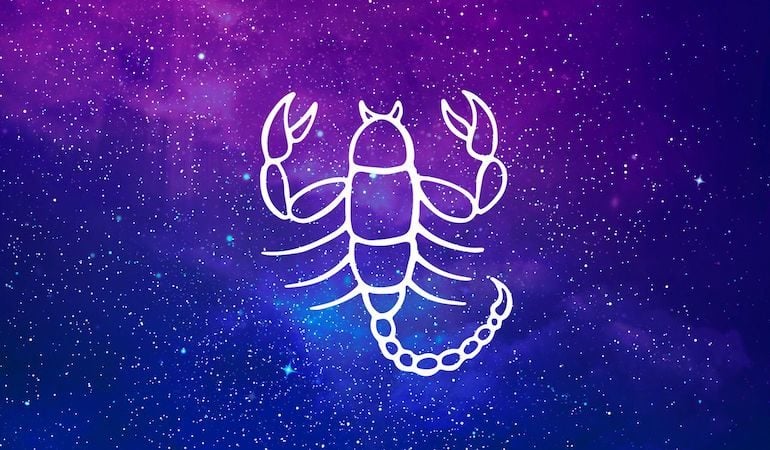 SCORPIO (OCTOBER 23-NOVEMBER 21)
In March, the planets will be buzzing about in your third house of communication. Essentially, you'll be a social butterfly and everyone's go-to gal/guy. Further, if you've been working on a new media venture, now's the best time to go live. Once Mercury goes direct, you'll find that you'll be moving at warp speed, and you'll witness amazing progress. Your social aspects are highlighted around the March 9 full moon in particular, indicating you'll attend a dazzling event and work the room like it's your job. Whether the occasion is personal or professional,
networking
will be the name of the game. Next, Venus will be in your house of marriage through April 3, pointing to strengthened bonds if you're in a relationship. Star dates for attached Scorpions are March 8 and 27, while singles can also look forward to March 11 for flirtatious fun.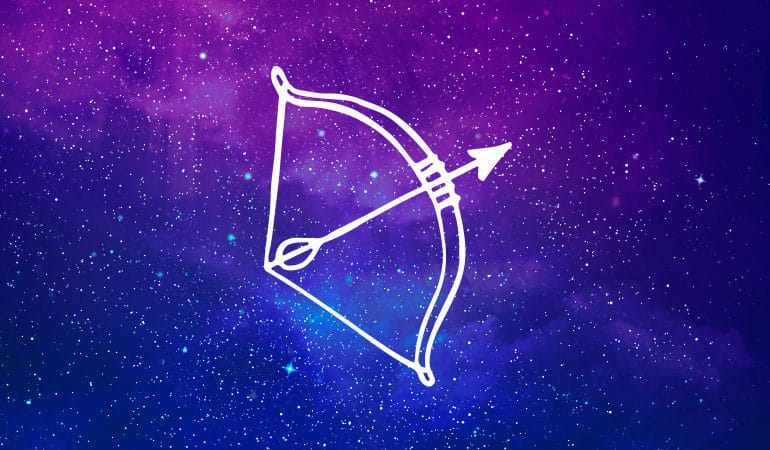 SAGITTARIUS (NOVEMBER 22-DECEMBER 21)
Have you been aiming to amplify your professional life and income, seemingly to no avail? Saturn, the planet of tough love, in your sign over the past two years may have been testing your reserves. But luckily, you'll see some much-awaited progress on/around the March 9 full moon. It may come in the form of a positive review, a raise, new lucrative projects, or a combination thereof. In particular, take note of March 11. Jupiter (your ruler + luck) syncs with the sun, bringing positive developments not only for income, but also home and family. (Did you know that you can outfit your space to harmonize all aspects of your life? Consider adapting a
feng shui bedroom layout
to get the ball rolling.) If things don't come to fruition by then, you'll get a second chance come March 20, another star day for Archers.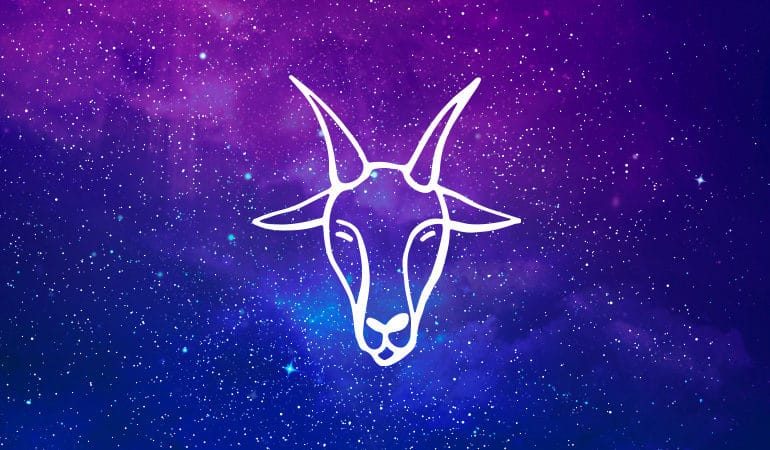 CAPRICORN (DECEMBER 22-JANUARY 19)
With action-oriented Mars in your sign through month's end, it's time to make moves to conquer your goals. The March 9 full moon may present you with a challenge or hurdle to surpass; perhaps you have to ace a test or complete an important project. However, there's no need to fret, as the outcome should please you. Come the March 24 new moon, you'll be inspired to spruce up your home.
Clear out your pantry
to breathe new life into your kitchen, and
diffuse essential oils
or burn palo santo to likewise freshen up your space. If you'd like to go further and work on home repairs or redecorating, month's end is as good a time as any. Lastly, mark March 27 on your calendar, as Venus in Taurus (fellow earth sign) in your fifth house of true love crosses lucky Jupiter in Cap. Invite your special someone over for a romantic night in over
avocado chocolate mousse
in your newly refreshed digs.

AQUARIUS (JANUARY 20-FEBRUARY 18)
Aquarians typically have their eyes set on the future. Yet the earthly orientations of March will force you to trade in distant dreams and idealism for practicality and planning. You might feel the pressure to perform at work, so
try not to lose your focus
with excessive socializing around the water cooler. Also, your 12th house of privacy is jam-packed this month, so it's best to keep your daily doings under wraps. Since this house also rules healing, take care to get your health in check. Some ideas:
Start taking a probiotic supplement
, relax your mind and body
through meditation
, and/or schedule any medical appointments you've been putting off. The March 9 full moon falls in your eighth house of other people's money, suggesting your insurance will cover the bulk of the bill. Later, the March 24 new moon encourages you to travel close by and refresh your senses via outdoor activities.
More like this