Go for the Gold with Your August 2021 Wellness Horoscopes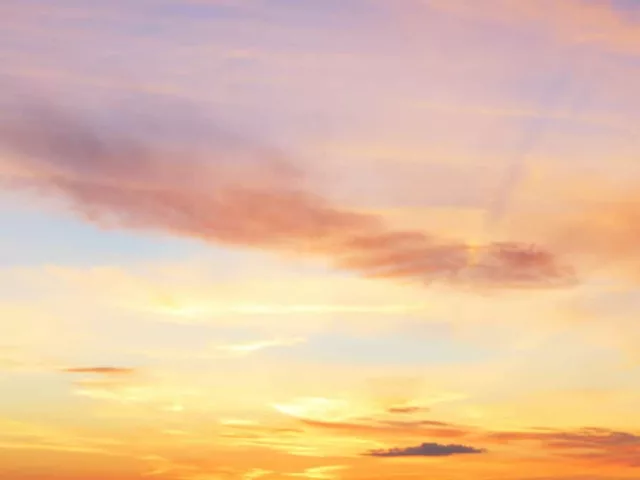 Hi there, astrohackers! We're now fully immersed in Leo season, and you may be feeling the heat in more ways than one. That said, if you want to feel on fire in a good sense, be sure to take notes on your August 2021 wellness horoscopes. But first, an introductory word to the wise: Play it cool over the first weekend of the month, as Uranus (surprises) and Saturn (discipline) may make "business as usual" highly
unusual
.
Don't let it bring you down
, though, as the August 22 full moon will be magnificent for all signs, courtesy of a helping hand from optimistic Jupiter. As always, read the 'scopes for your Sun and rising signs for an extra edge on the month ahead. Now on to the main attraction!
August 2021 Wellness Horoscopes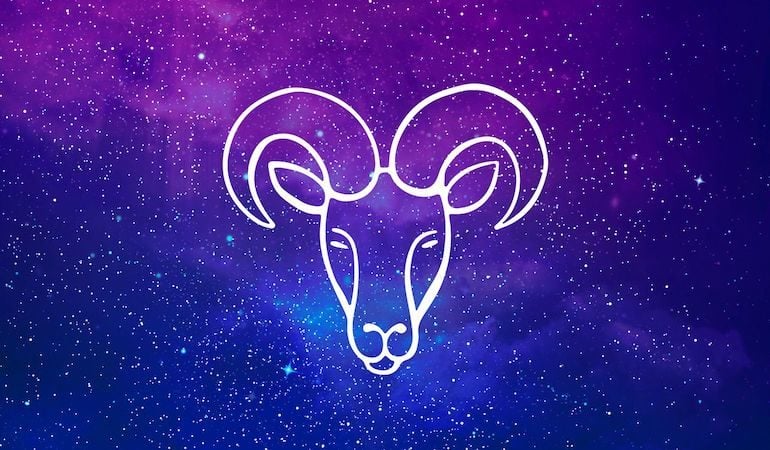 ARIES (MARCH 21-APRIL 19)
While your work life may be heating up (and let's be honest, it pretty much always is), you may be itching to clock in some PTO while summer's still in swing. Try to schedule some time for outdoorsy activities (e.g.,
hiking
, rock climbing, surfing) while on vacay to help you feel simultaneously rested and reinvigorated. Better yet, enlist a pal for some good old healthy competition through sports. Otherwise, be cautious with financial matters on August 6 when Uranus (surprises) faces off against the Sun. Soon after, the August 8 new moon in Leo may bring
obstacles to the fore with your S/O
. Again, these issues may involve money, but rest assured that your bankroll won't be fully compromised. Fortunately, around the August 22 full moon, the tides should turn in your favor. Anticipate splendid social engagements and good news re: work projects.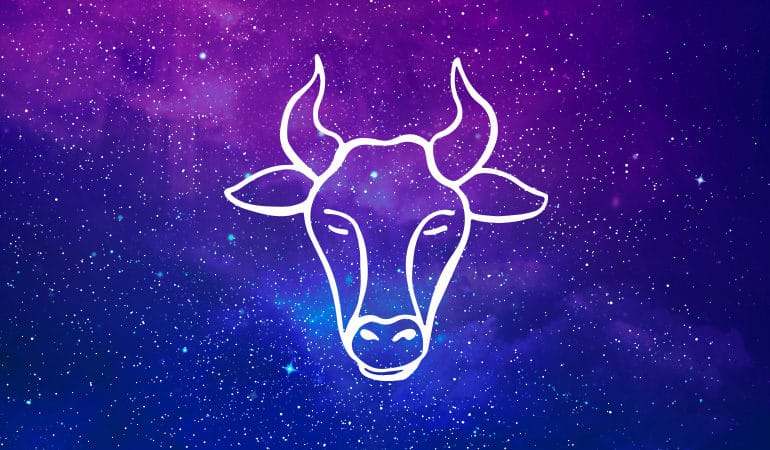 TAURUS (APRIL 20-MAY 20)
With Jupiter (luck) back in your 10th house of honors and achievement
as of July 28
—to stay put through December 29—you're the top dog (or Bull, rather) of the zodiac as far as career prospects go. Your reputation at work will grow leaps and bounds; you're likely to attract fanfare from VIPs and new audiences alike. If it's time to speak up and ask for what you're worth, this rare astrological opportunity—which will only return again in 2032—is yours for the taking. Circle the August 22 full moon as your time to shine this month, since Jupiter (luck) will also give you a bountiful boost. Next, Mars (action) and Venus (love + beauty) will both play Cupid in your fifth house of true love. Spice up
your sex life with your partner
or keep your eyes peeled for your next boo-to-be.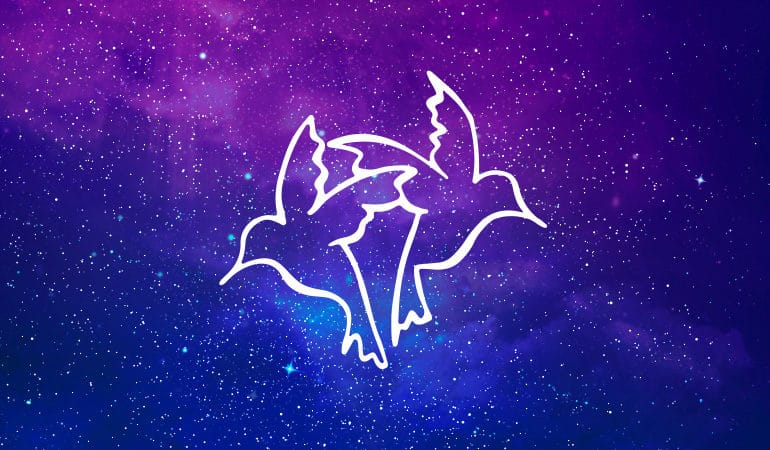 GEMINI (MAY 21-JUNE 20)
With Mars (action) and Venus (love + beauty) shacking up in your fourth house, August 2021 will have you prioritizing your home and family. A loved one may need extra support, or you otherwise may be in the mood to spruce up your abode. In the latter case, consider rearranging your setup with a
feng shui layout
and tossing out anything collecting dust. If possible, just try to hold off on solidifying any agreements/contracts from August 6 through 8, a weekend that's bound to be intense and challenging for most signs. Further, don't make anything official on the days following the August 8 new moon. As the saying goes, slow and steady wins the race; be measured and methodical when it comes to any major decision-making. Luckily, the August 22 full moon in your ninth house could very well remedy the concerns you've been grappling with earlier in the month.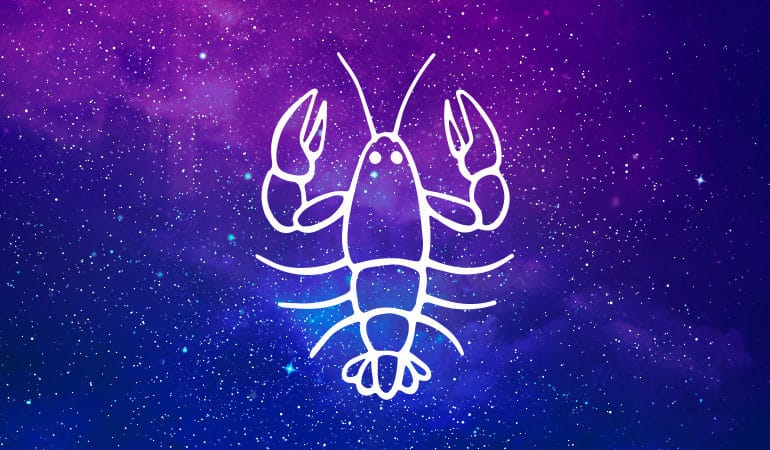 CANCER (JUNE 21-JULY 22)
Due for or expecting a raise at work? Jupiter (luck) has seen to it that you've had a fantastic year for finances thus far. However, the pesky astro during the first week of August may throw a wrench into the equation. Read: Save all major purchases and financial planning only for when the proverbial ink is dry. Better yet, if possible, delay negotiations and money meetings for later in the month. In fact, the August 22 full moon likely holds positive news for your purse. Also, since Mars will be in your third house, you should be able to accomplish tasks with ease and grace, especially if they involve writing, presentations, and the like. Further, Mars (action) will play well with Uranus (surprises) at this time. You may find a friend supporting you in ways you didn't expect, so be sure to
show gratitude
in kind.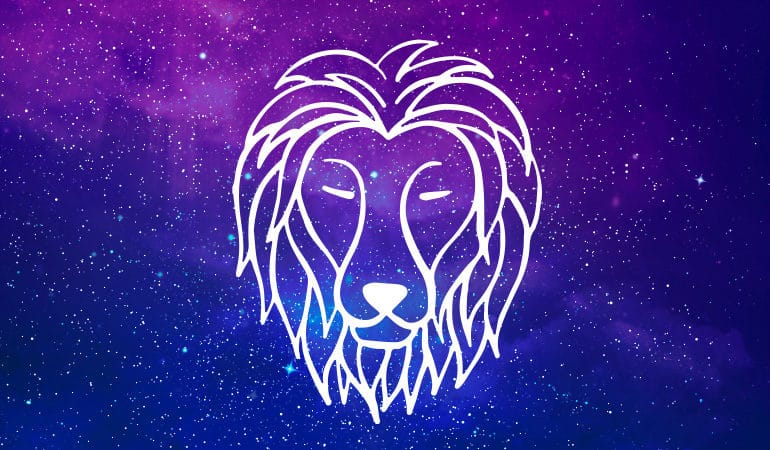 LEO (JULY 23-AUGUST 22)
Happy birthday season! Lions can't help but party in style, but your bank account may take a hit following celebrations and
libations
, especially with Mars (action) touring your second house of earned income. However, it'll transition out in mid-September and should soon restore (your bank) balance. Next, brace yourself for unexpected developments—namely at work—around the August 8 new moon in Leo. While new moons in your Sun sign are perfect for making a birthday wish for the next year, this one will have hard aspects to Uranus (surprises) and Saturn (discipline). Whatever arises, be careful with your words and don't make any risky moves. Thankfully, the August 22 full moon will conjunct lucky Jupiter, ushering in optimism and perhaps a 180 from pain points earlier in August. You'll also be armed with a greater sense of truth and ensuing wisdom
from which to act later on
. Above all, keep long-term goals—not short-term snafus—at top of mind.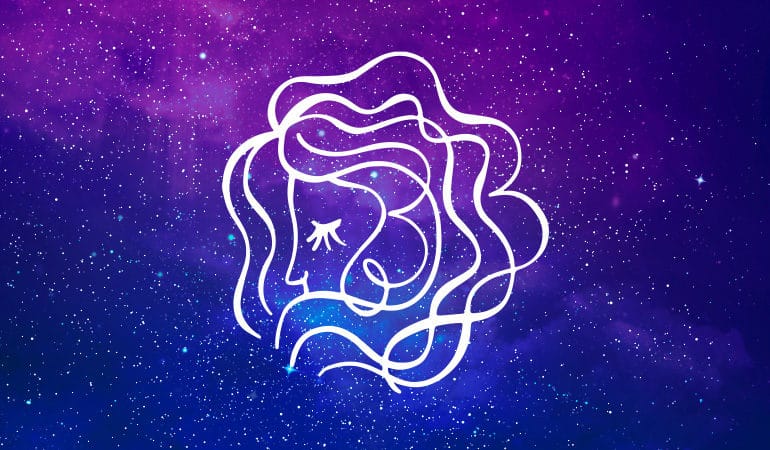 VIRGO (AUGUST 23-SEPTEMBER 22)
With Venus (love + beauty) in your sign until August 15, you'll feel flirty and fresh. As you become the doyenne of dating, you may also want to try a new beauty treatment, like
a hair mask
or new signature makeup color. Next, you likely wish to clock in some vacay time. However, you'll be better off delaying your plans for later in the month or in September. In the meantime, find ways to relax at home and locally. May we suggest
hosting a healthy brunch
or and
busting stress with your favorite workout
? Next, Mars (action) will be in your sign through mid-September. It's the first time this energetic planet has cozied up to you in two years; invoke it whenever you need courage or some extra pep in your step. Better yet, Uranus (surprise) mingles with Mars over the August 22 full moon, bringing wonderful news to light.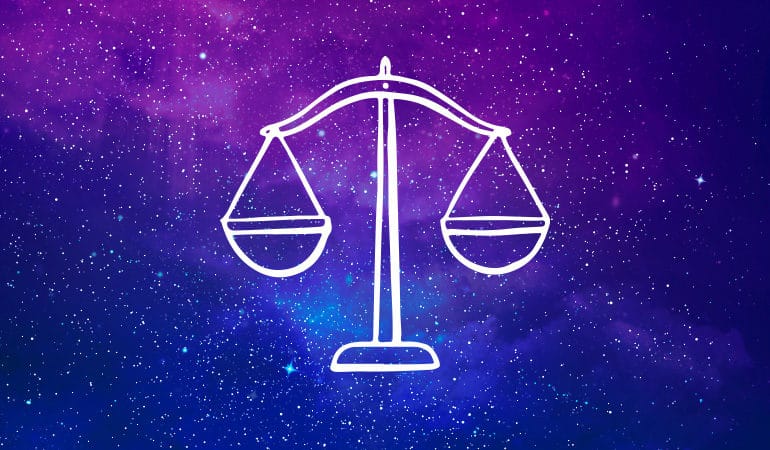 LIBRA (SEPTEMBER 23-OCTOBER 22)
The start of August 2021 will be challenging to most signs, as Uranus (surprise) and Saturn (authority) will be—as Drake puts it—on their
worst behavior
. You may hit a few road bumps if you're traveling or making your social rounds, so proceed with caution. Further, an issue with a close friend may escalate. Otherwise, they may need you for a healthy dose of support. If they're struggling, show that you care by
dedicating sufficient attention
, time, and empathy to their plight. Next, Mars (action) is in your 12th house this month, urging you to balance the needs of others with your own needs to
recharge solo
. Mars will kickstart a whirlwind two-year cycle next month, so rest up while you can. Finally, the August 22 full moon in Aquarius illuminates your fifth house of true love. Cozy up with your mate or get a date on the books.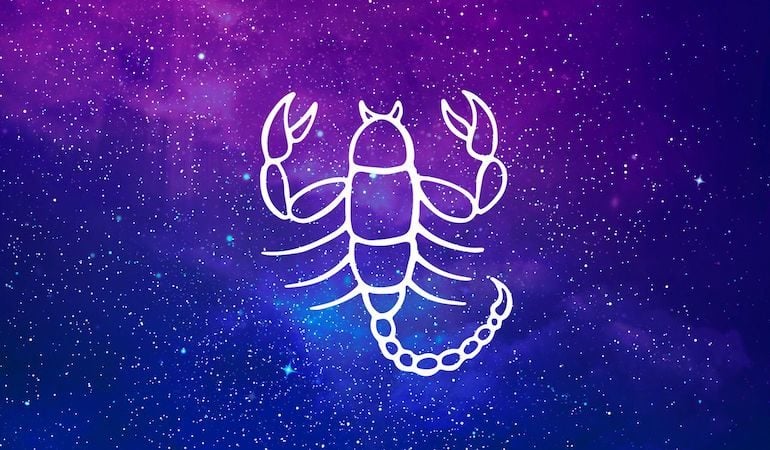 SCORPIO (OCTOBER 23-NOVEMBER 21)
The month begins with a few challenges for most signs. However, Scorpions should be able to persevere, especially if you stay focused and strike a semblance of
work-life balance
. You may be getting noticed more at work, with more tasks added to your plate. (There's also a chance that a partner or competitor may muck things up and force you to stay on your toes.) Simultaneously, your family members, roommate(s), and/or significant other may need to lean on you more as well. Again, balance is key: Organization and
thoughtful planning
will serve you well to juggle your myriad responsibilities with grace and ease. Luckily, around the August 22 full moon, an obstacle you've been facing re: your home or family may finally find a resolution. Breathe a sigh of relief before closing out the month with continued fortitude.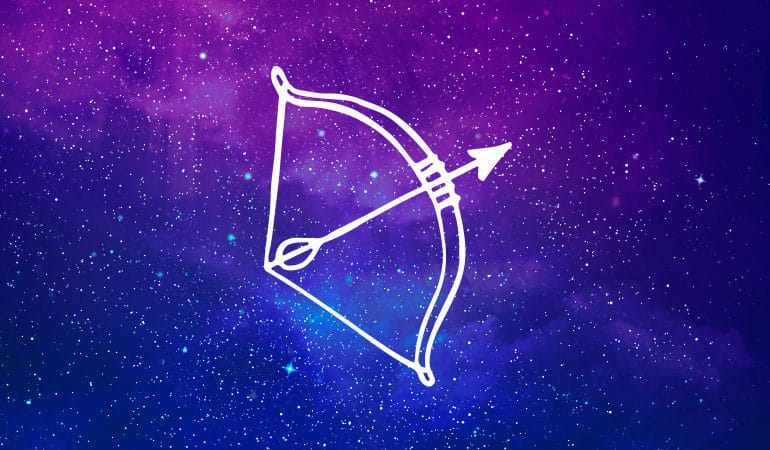 SAGITTARIUS (NOVEMBER 22-DECEMBER 21)
August 2021 is set to be a wonderful work month for Archers. Mars (action) reaches the pinnacle of your chart to stay until September 14, which spells great career news—a promotion, new clients, etc.— for Sags who are self-employed and otherwise. Even better, Venus will be in your 10th house of honors and achievements through mid-month, so anticipate glowing reviews from VIPs as well. The only caveat is that you'll be best served to delay any vacation plans until after you have these wins in the bag. Rest assured that your PTO will be well worth the wait—plus, you'll avoid the complications that seem imminent particularly in early August. However, if you absolutely *need* to take off, aim for a short getaway around the August 22 full moon. Don't forget your SPF and consider taking
this supplement to avoid sun damage
.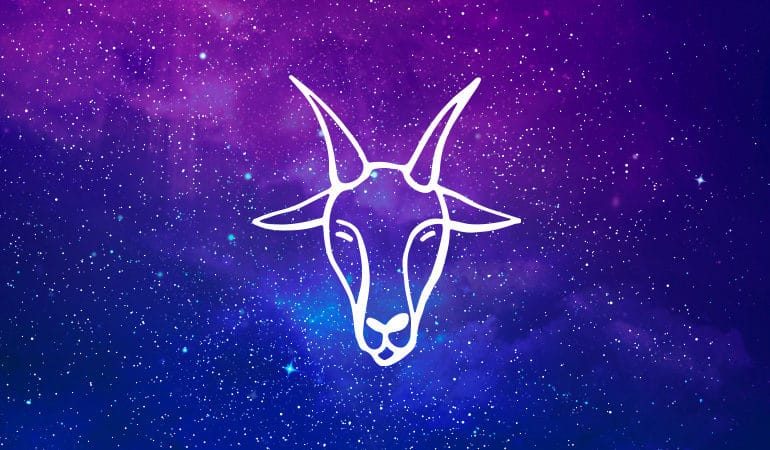 CAPRICORN (DECEMBER 22-JANUARY 19)
Caps are known to be steady, shrewd, and savvy, especially with finances. However, sometimes life gives you lemons when you didn't quite have the plans or desire to make lemonade, and yet you must. This rings true particularly throughout the first week of August and especially over the August 8 new moon. You may have to bear an unexpected financial burden—perhaps one involving your partner, children, or a creative project. While things may be high-pressure, stay resilient and take a new approach to problem-solving. What doesn't kill you makes you stronger, right? (Note: Perhaps now's as good a time as any to take a
stress-fighting supplement
.) Now, for some good news: Your luck may change as soon as the August 22 full moon, lighting up your second house of earned income. Raise your glass in good cheer—especially if you get a raise at work!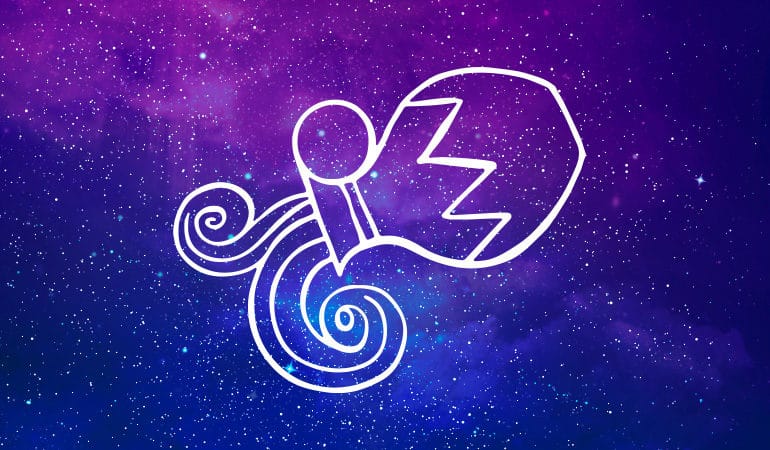 AQUARIUS (JANUARY 20-FEBRUARY 18)
As the month begins, you may be feeling a bit worse for wear. Perhaps your responsibilities are piling up and you can't deliver as well as you'd like, or maybe you're not seeing eye to eye in a close partnership. You may also be ready to pack up your things and find a new place to live. First things first:
Take a deep breath
. Second, know that any frantic energy should soon pass. In fact, the August 22 full moon in your sign is set to bring good vibes all around. It'll dance with Jupiter (luck), which will also be in your sign, signaling positivity and clarified conclusions to lingering issues. Further, circle August 20 through 23 as stellar days for your finances. You just may be able to upgrade your living quarters or purchase a new gadget. Just do so before Mercury retrogrades next month, beginning on September 26.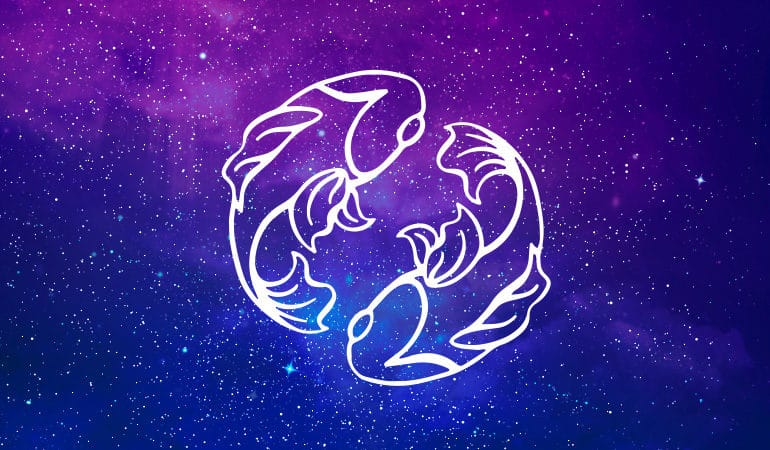 PISCES (FEBRUARY 19-MARCH 20)
Are there annual exams or specialist visits you've been putting off for a while? Book these appointments ASAP to stay on top of your wellness game—you'll be glad you did. Next, work should be busy, but mostly in a good way. However, like many of us, August 6 through 8 may shake things up, forcing you to be agile and pivot strategy at a moment's notice. Sure, it's not ideal, but consider this heads-up to be a friendly forewarning. If you get the itch to travel, a long weekend getaway may be your best bet. However, you'll probably want to keep tabs on ongoing work developments to
avoid burnout
and surprises upon your return. Lastly, the August 22 full moon is bound to be delightful. It takes place in your 12th house—your natal, nurturing happy place—urging you to
find peace through dreaming
and alone time.
More like this