What Vegan Model Sofia Tsakiridou Eats in a Day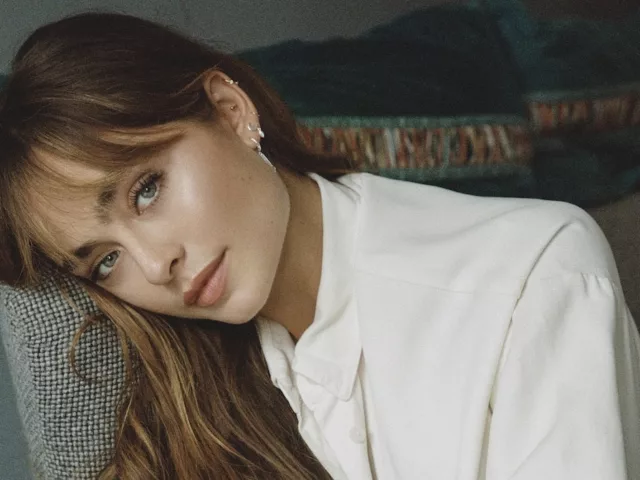 Team HUM is proud to announce that we're officially international! To celebrate our recent
launch in Germany
, we caught up with Sofia Tsakiridou—a Greek-German model,
beauty/nutrition blogger
, and HUM fan based in Hamburg. Her blog, called
Matia Mu
, translates to "my eyes" in Greek. Without further ado, here's an exclusive *look* into Sofia Tsakiridou's daily
vegan
eats to stay energized and power through her busy schedule.
What Sofia Tsakiridou Eats in a Day

Breakfast
I typically eat breakfast a bit later in the day, as I try to stick to
intermittent fasting
for its many health benefits and the energy it gives me. So usually I have a bigger breakfast/brunch, which today was an avocado toast, hummus and beetroot dip, and baked potatoes. At home, I love to make fresh avocado bread and warm porridge with nuts, nut butter, pan-fried fruit, and cacao nibs.
Snack
I like to snack on fresh fruits, like an apple, berries,
dried fruits
, nuts, or nut bars. I usually always have something with me to never be hungry while out, and make sure it's both healthy and delicious.
Food prep
is key for me generally, so having some snacks or even prepared meals with me when I'm traveling or out for the day is something I always do. Doing so helps me steer away from any unhealthy temptations on the go.
Lunch
If I ate a small breakfast, I'll have a veggie bowl or a salad. I love combining caramelized nuts or dried fruit to give it special taste. Personally, I always go for a sweet touch in my savory dishes!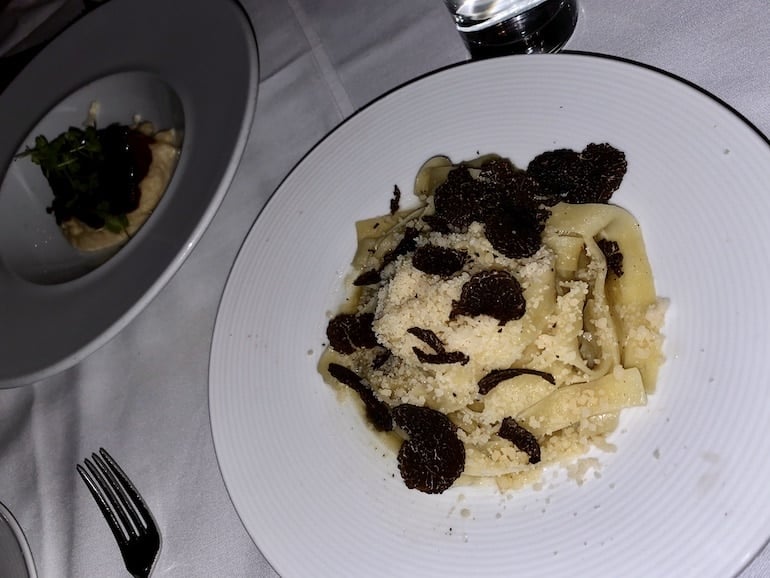 Dinner
I love a good dinner. Aside from the great food options, it's a quality time thing for me as well. Filling, delicious fare like a good truffle pasta or curry is my go-to. I found this amazing vegan truffle pasta in LA while visiting HUM HQ, and I'm now trying to think of how to bring it back to Germany! When I cook at home, I'll usually go for a red lentil- or pea-pasta versus regular noodles. However, every now and then when dining out, I'll indulge with standard pasta. Overall, I focus on a good balance between nutritious, healthy food and delicious, special tastes. I think food should fuel and energize you. At the same time, it also fills my heart and soul, so I really want to enjoy it. My motto: Every bite should be a spectacle for your palate.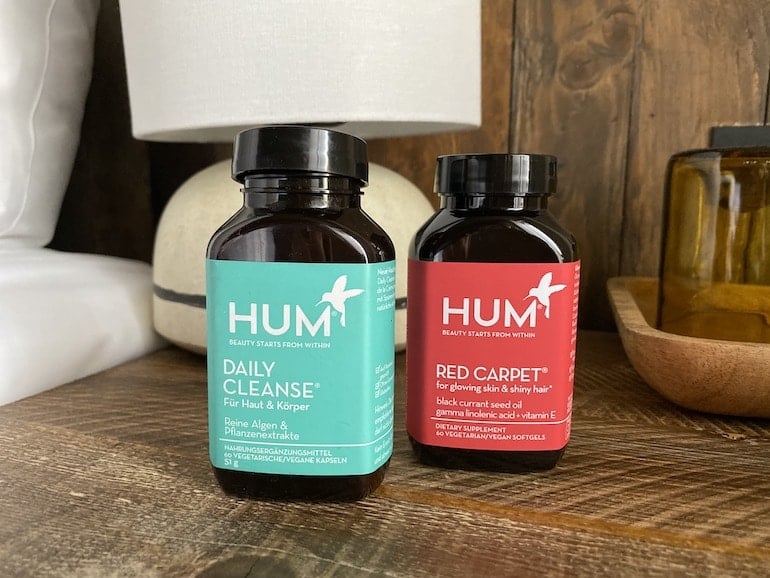 Supplements
I take
vitamin B12
and zinc daily, which I especially recommend for those on a vegan diet. Additionally, my favorite HUM supplement is
Flatter Me
, which I take to aid digestion and keep my stomach slim. I also love to use
Daily Cleanse
and
Red Carpet
for clear, glowing, and healthy skin.
To learn more about Sofia Tsakiridou, including her travels and wellness tips, you can check her out on Instagram.
More like this