What Immunologist Dr. Payel Gupta Eats in a Day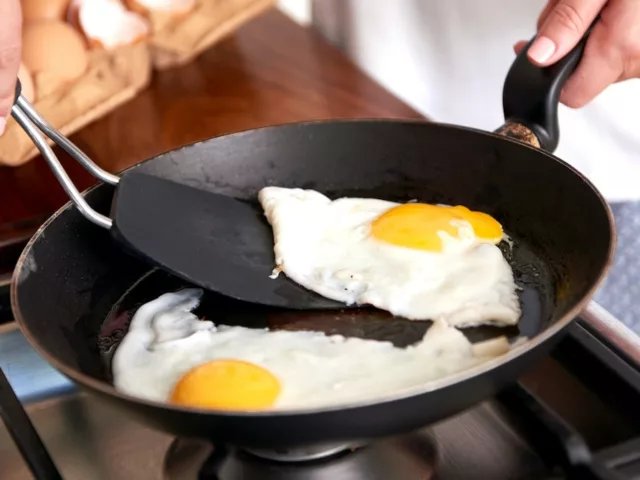 Learn what triple board-certified allergist and immunologist Dr. Payel Gupta eats on a typical day to boost her immune system.
While no one ever wants to get sick, it's especially top of mind for immunologists. After all, their very work centers upon the idea that there are ways to strengthen defenses, treat symptoms, and prevent everything from everyday ailments to major signs of ill health. While many immunology methods are incredibly scientific, diet is something that's
much more digestible
—both literally and figuratively. After all, there's something to be said about that popular adage:
You are what you eat
. Endlessly intrigued, we chatted with NYC-based allergist and immunologist
Payel Gupta, MD, FACAAI
, for a peek at her food diary.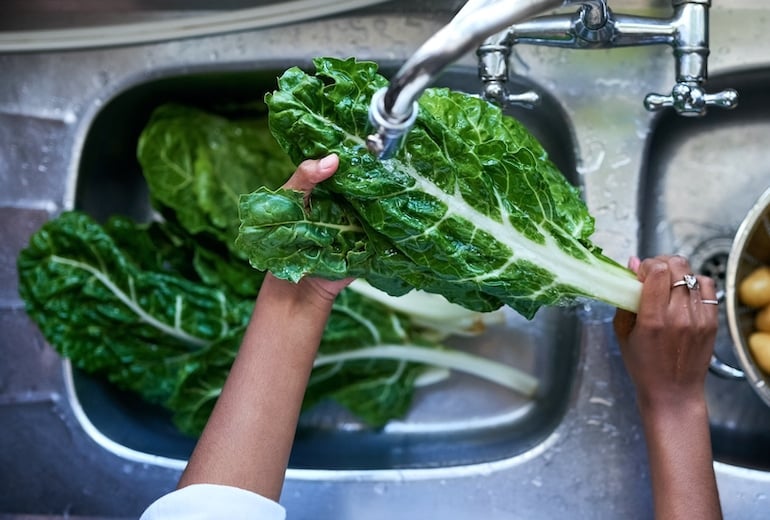 What Immunologist Dr. Payel Gupta Eats in a Day
As the co-founder and medical director of
Cleared
, Dr. Gupta is highly focused on allergies—something
many of us
can relate to. Still an immunologist at her core, she's just as focused on the foods she eats as the plants and pollen around her. Here's what this immunologist eats in a day.
Breakfast
Dr. Gupta kicks off her day with two sunny-side-up eggs, which she prizes for their high protein and good fat content. Breakfast is the most important meal of the day for her, and she pairs her eggs with a corn tortilla and spinach. Occasionally, she'll add:
mushrooms
peppers
sriracha
From her POV, this breakfast is well-rounded and lends to a
healthier immune system
as a whole.
Mid-Morning Snack
Dr. Gupta takes her mid-morning snack in liquid form. Rather than coffee or tea, she warms a
cup of oat milk
and mixes in turmeric and nutmeg. "Turmeric has
lots of anti-inflammatory properties
and nutmeg is super yummy," she shares. To give her tonic a bit more flavor, she tops it off with natural maple syrup. "It's my personal favorite, as it's a great sweetener and healthier than white sugar," she says.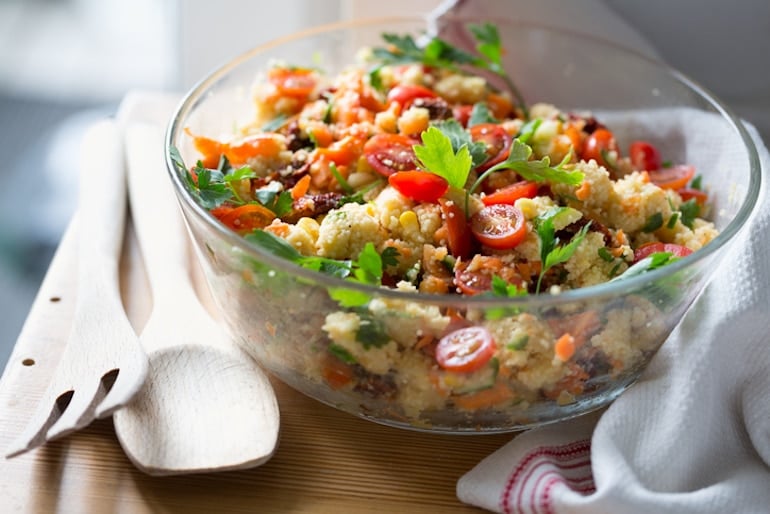 Lunch + Dinner
When it comes to her afternoon and evening meals, Dr. Gupta likes to change things up. As such, she often switches between a few of her favorites, eating them at either lunch or dinner. Where some days call for
chickpea pasta
with marinara sauce, fresh veggies, and nutritional yeast, others require couscous with spices and veggies in a tomato sauce. No matter what she's eating for lunch or dinner, she aims to create an even balance between veggies and protein, while sprinkling carbs in here and there.
The Bottom Line
As intriguing as it is to see what an immunologist eats in a day (or
any health/wellness figure
, for that matter), it's unlikely that their routine will be the perfect fit for you, too. After all, people's preferences differ. That's why, at the end of the day, the most important thing is to try to make the healthiest choices for yourself—whatever that may mean in the moment.
Love reading food diaries? Check out how a HUM RD eats mindfully in a day and what a champion boxer eats to help fuel her workouts.
More like this