Perk Up with Your August 2020 Wellness Horoscopes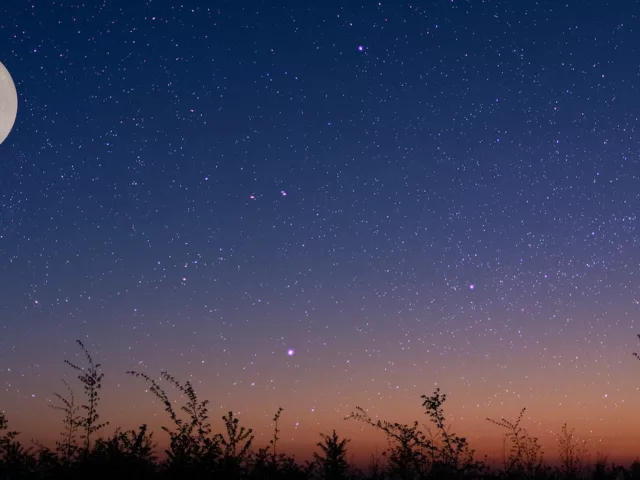 Hello and happy Leo season to all! Coming off the heels of introspective Cancer season, we're now in a phase fit to illuminate the good and glorious. (After all, the Sun is Leo's ruling planet.) With this theme in mind, allow yourself to be a bit brighter and bolder than usual. How? To start, keep reading for timely tips and self-care insights via your August 2020 wellness horoscopes! This month marks HUM's 12th installment of wellness horoscopes. (To quote Queer Eye's JVN,
can you believe?
) As always, here's a friendly reminder to *scope* out both your sun and rising signs.
Double the pleasure, double the fun, it's the statement of the greatment of astrohacking for one!
Pardon the throwback jingle and excessive punnery. On to your wellness 'scopes!
August 2020 Wellness Horoscopes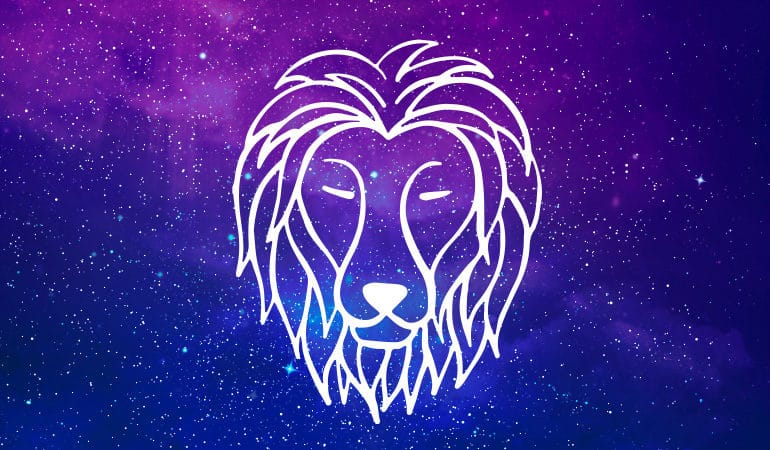 LEO (JULY 23-AUGUST 22)
Happy birthday season, fellow Lions! Sorry to say, but August kicks off with Mars butting heads with three other planets in your sixth house of work. Try your best to tame frustrations that arise, including those that carry over to your personal relationships. Pick your battles and choose your words wisely. Additionally, since the sixth house also rules over health, do your damnedest to protect yours. Social distancing measures aside,
take your vitamins
and stay active to keep your wellness game strong. And since you're another year older and wiser, there's no better time to learn
how you can promote longevity
. Luckily, by mid-month, Mars will be friendlier, especially in the realms of media, learning, and foreign affairs. Admittedly, Leo season vibes may be more serious than you'd like. However, treat yourself to something special (don't we always?) and look forward to more rest and relaxation (in Leo terms: luxury!)
come September
.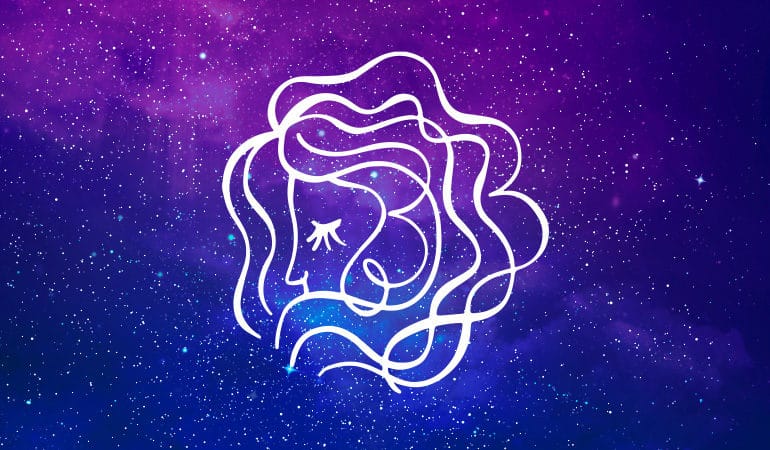 VIRGO (AUGUST 23-SEPTEMBER 22)
The August 3 full moon may test your resolve and pose challenges in matters regarding work and/or health. Is someone undermining your output or making you second-guess your talent? To quote the legendary Neil Young,
don't let it bring you down
. Avoid getting emotionally involved and instead fix the issue with your sharp problem-solving prowess. As far as stress from such a situation goes, take care to not let it funk up your health. Stay calm and decompress, perhaps by
massaging your scalp
or trading screen time for soothing breathing exercises. Next, with Mars moving through your eighth house, you might be shelling out more money than usual. However, expect positive developments on this front around the August 18 new moon. A friend might share a profitable lead for a side hustle or you might receive an unexpected check in the mail.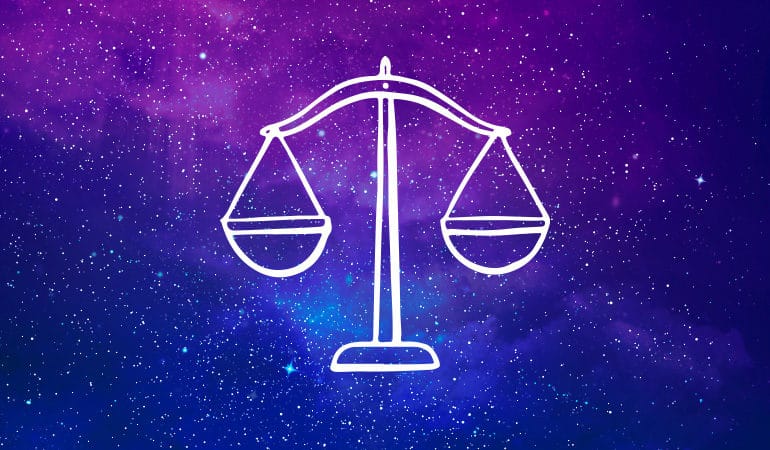 LIBRA (SEPTEMBER 23-OCTOBER 22)
The good news: Positive vibes abound surrounding the August 3 full moon, especially when it comes to romance and leisure. The not-so-good news: Uranus may hit you with a curveball regarding a work project and/or money. You may find yourself needing to perform damage control with little outside help. Yet as the famous saying goes, keep calm and carry on. Thankfully, by the end of the month, you should be able to complete a demanding project. And by mid-month, things will lighten up and you'll feel more social and connected—a nice change of pace given our continuing circumstances. Whether your phone lights up more than usual or you meet up with friends for a socially distant BBQ, picnic, or hike, you'll feel the love. Pay it forward by
showing gratitude
for their support. Doing so can even improve your sleep and self-esteem!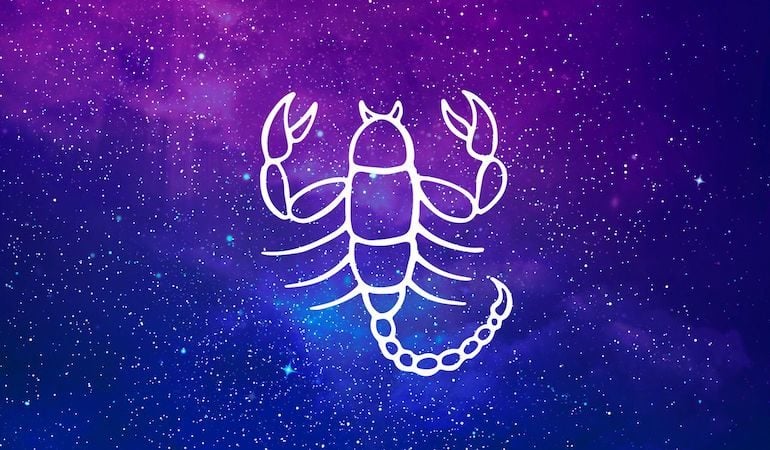 SCORPIO (OCTOBER 23-NOVEMBER 21)
The August 3 full moon will highlight your home and family, with Uranus likely bringing a conflict to the fore. You might run into red tape with your landlord or argue with a parent. Perform due diligence and tread lightly. Additionally, you might face challenges with your reputation at work. But luckily for you, that's only temporary, as the August 18 new moon might bring that issue around for a complete 180. It'll be the best new moon of 2020 for your career. Perhaps you'll receive fanfare from your boss or even celebrate a promotion. Otherwise, if you're starting a new job, there's a good chance it'll kickstart a glorious new phase in your career. However, go through your hiring agreement with a fine-tooth comb and
negotiate any terms
if need be. While it may be uncomfortable, you're well positioned to come out victorious.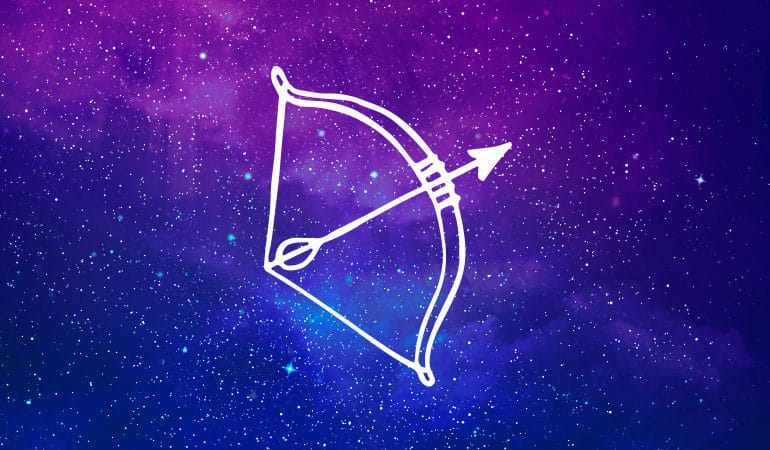 SAGITTARIUS (NOVEMBER 22-DECEMBER 21)
Money's been on your mind in 2020 thus far, especially in terms of growing it. Celestially speaking, you're in a good place to do just that. First, with Mars (action) touring through your fifth house of creativity, your mind will be abuzz with great ideas. If you're generating a new project or deal based on this creative inspo, try to delay setting anything in stone until mid-month. An ideal time would be around the August 18 new moon in Leo, a simpatico fellow fire sign. Take more time if you need it, but try to get 'er done before Mars retrogrades from September 9 through November 13, which may stifle your ascent. (You can think of Mars retrograde as the planetary version of hitting the snooze button on progress.) If I were an Archer, I'd astrohack by
supercharging productivity
in August for a friendly leg up.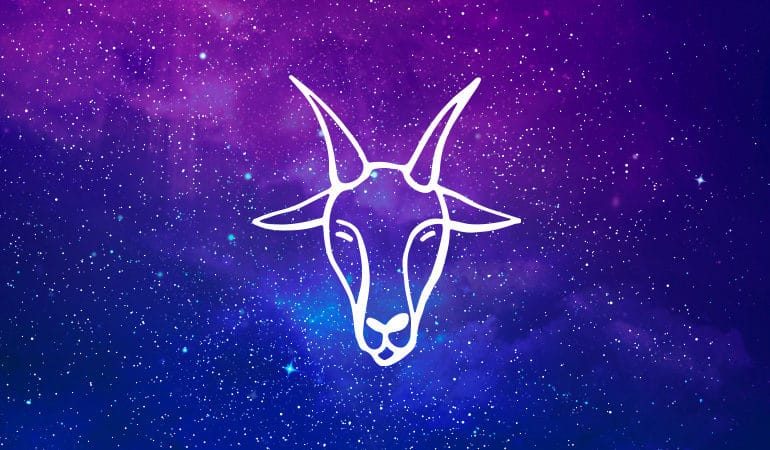 CAPRICORN (DECEMBER 22-JANUARY 19)
The month kicks off with a challenging August 3 full moon for pretty much everyone. In your case, you might have a conflict with a partner, whether in business or love. It could be a one-off type of disagreement or something more along the lines of daily dynamics reaching a breaking point. Evaluate what's toxic, stagnant, or needless. Then move onwards and upwards. Next, the August 18 new moon will benefit you regarding non-salaried finances. You might get a great loan rate, royalties, sizable tax return, etc. These fun financial perks could especially extend to matters related to the home, so if you're moving, you might find a deal you'll want to grab at warp speed. Lastly, around August 25, if you get the opportunity to travel, take it! Enjoy the great outdoors and
protectively bask in the summer sun
.

AQUARIUS (JANUARY 20-FEBRUARY 18)
You'll experience the August 3 full moon in your sign, which will make you think long and hard about what you need to be happy. Thankfully, this clarity will inspire you to make positive, lasting changes. The full moon will take place in your fourth house of home and family, so you may witness the ball rolling on these fronts. It might help to
donate or toss out
clothes and other items taking up space, whether physically, emotionally, or both. By the August 18 new moon, partnerships will take center stage. You might have an exciting development in matters of the heart (major "next steps," if you will) or forge a new relationship with in business. Finally, your prospects look amenable in August 2020 for short-term travel, perhaps to visit relatives or celebrate the aforementioned new beginning.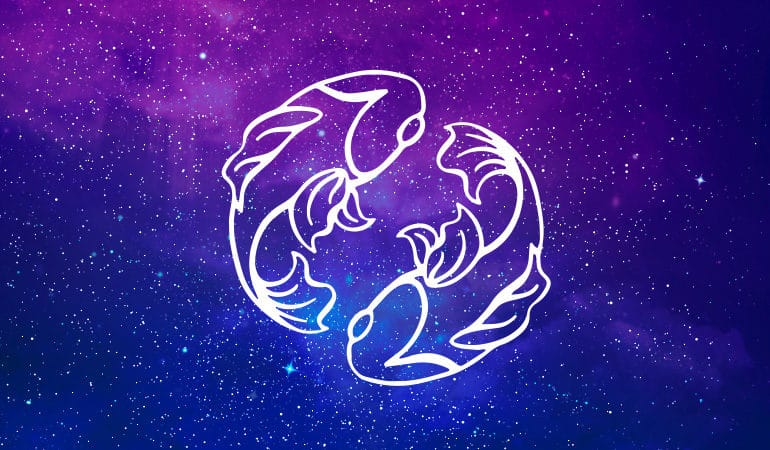 PISCES (FEBRUARY 19-MARCH 20)
As August 2020 begins, you might come into conflict with someone who's trying to push you into a certain corner, or acquiesce to a scenario you don't support. However, stand your ground and push back if need be, especially if it involves money owed to you. Thankfully, by the August 18 new moon, your prospects at work will glow. You're likely to get a boost in your stream of income via a new job offer or side gig. While August is typically a great time to head out for vacay, Fishies would be wise to stay in their home pond and send applications, hustle, and
network remotely
. By early September, something dear to you will come full circle and fill you with joy. Yet until then, focus on making your financial prospects grow to keep any lingering money-related insecurities at bay.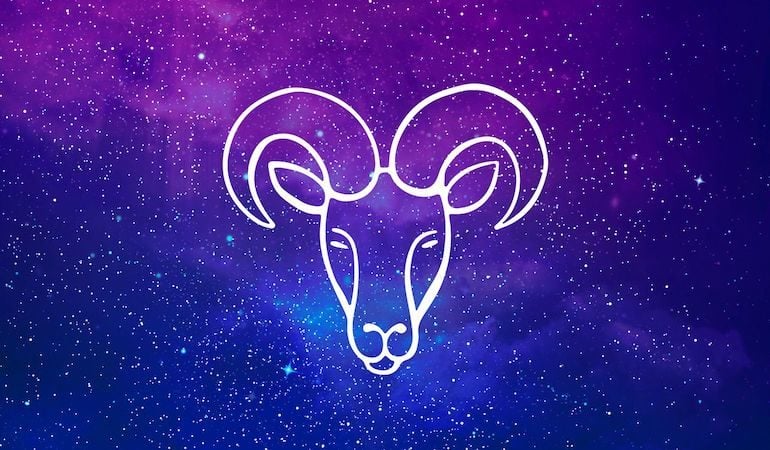 ARIES (MARCH 21-APRIL 19)
Remember
when I told you in July
that you're primed to accelerate your goals at lightning speed? If you've been chipping away at lofty and/or long-term projects, aim to go live this month. Or at the very least, do it before Mars retrograde (September 9 through November 13) puts your progress to sleep mode. That said, you might butt heads with VIPs during the first week of the month. These challenging dynamics could also extend to a close friend or your S/O. Before you have to invoke damage control,
listen first
and speak second (if at all). However, by mid-month, these matters will sing a different tune. With Mars (your ruler) glorified in your fifth house of true love and creativity, romance and inspired expression abound. Share your brilliant ideas with your team and/or take a short vacay with your boo to end August riding high.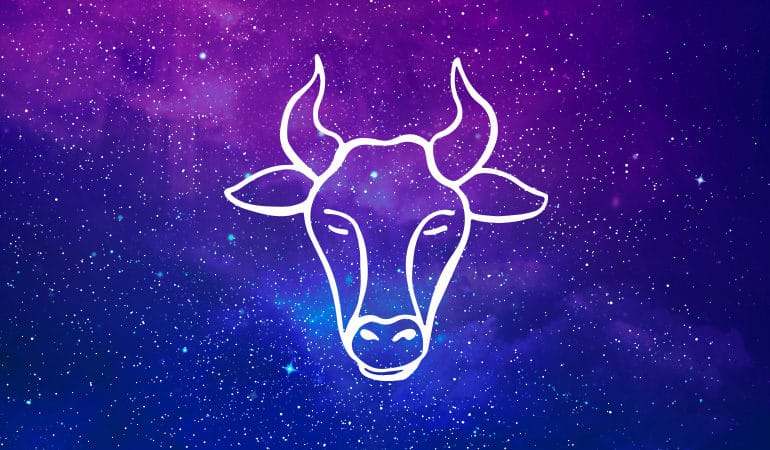 TAURUS (APRIL 20-MAY 20)
Early August puts professional matters at the fore. You might be waiting for feedback on a project, developments from an interview, or another type of review. Uranus (the planet of surprises) in your sign will square off against the Sun and August 3 full moon, rocking the stability you seek and crave. However, it'll best serve you to tap into a mindset of agility and adaptability. As the saying goes, roll with the punches. Next, if you're looking to move homes or redecorate, you'll have the best prospects to do so around the August 18 new moon. Consider using the principles of feng shui to
lay out your bedroom
. You can also decorate with heart-happy rose quartz, or other stones suited for Bulls such as emerald, selenite, and malachite. Finally, a sneak peek: The September 1 full moon in Pisces could be your best of the year for love.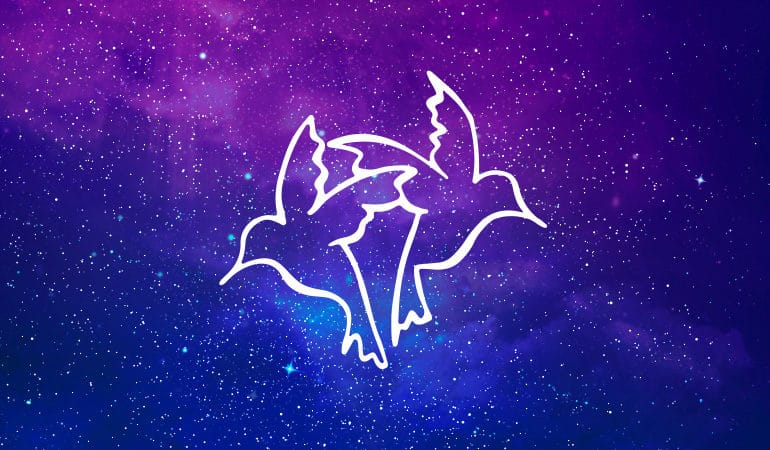 GEMINI (MAY 21-JUNE 20)
Surprise-laden Uranus opposes the August 3 full moon, and you're likely to come upon roadblocks on financial matters. Keep a watchful eye on your bank account and any payments owed to you or bills you need to pay. On these same grounds, be careful setting anything in stone until later in the month. But in the meantime, do come up with a solid plan to get money matters back on track. Switching gears, August 2020 is golden for you when it comes to speaking, writing, and other forms of communication or media. This boost can be especially beneficial around the August 18 new moon, and may even help earn you a bit of extra cash. Finally, star August 25 through 29 on your calendar, as they'll be glowing when it comes to work, additional funds, and spirituality alike. Get to
visualizing your ideal conditions
, stat.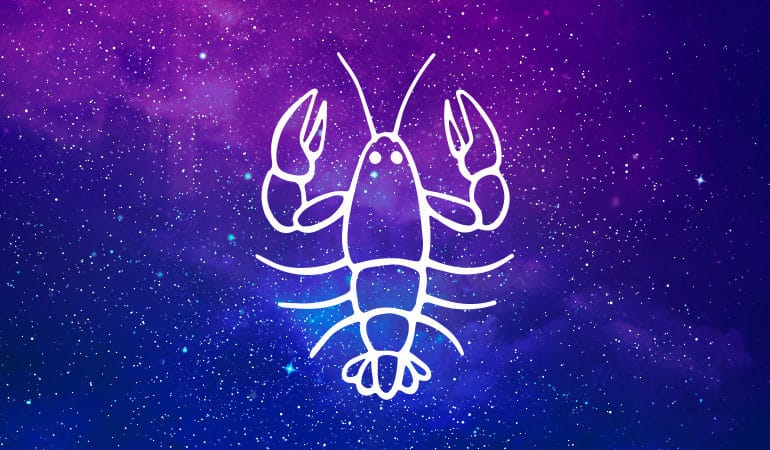 CANCER (JUNE 21-JULY 22)
Similar to Geminis above, the August 3 full moon may rock your financial boat. An aggressor may try to throw you for a loop, but don't stoop to their level. Simply act with reason, then keep a safe distance. Now for some good news: Mars gives you a leg up in your 10th house of honors. If you put in the work, expect speedy progress as well as praise from higher-ups—even if you have to outwit the competition or convince doubters in the process. Ride this wave up to augment professional success before Mars retrogrades next month. Next, the August 18 new moon will help dispel unfriendly energy in exchange for more harmonious vibes. Have sage or palo santo on hand? Light 'er up! Simultaneously, Venus (love + beauty) in your sign should boost your confidence and whimsy. How about
finding a new serum
to supercharge your glow?
More like this