A Dietitian's Honest Review of the Flexitarian Diet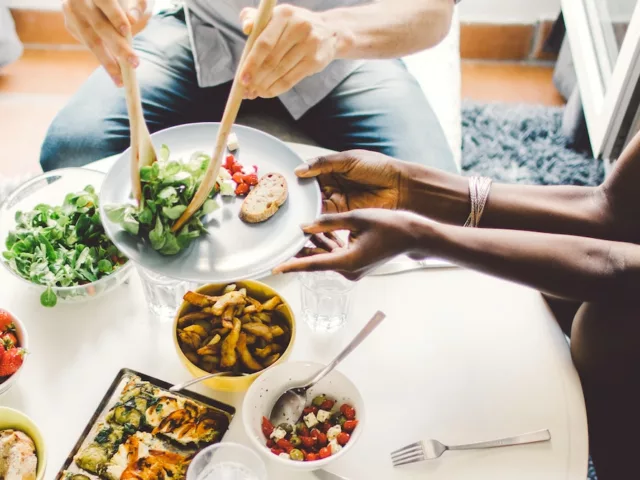 What is the flexitarian diet, exactly? Shavonne Morrison, MS, RD, LD, investigates its benefits and meal plan staples. Plus: Does the trending, semi-vegetarian diet plan get this dietitian's approval?
In light of the ineffectiveness and restrictiveness of many other diets, the Flexitarian Diet is surging in popularity. But is this diet really unique? And beyond that, is it right for you? Read on to find out.
First, what is the flexitarian diet?
The Flexitarian Diet rethinks vegetarianism by including options that aren't traditionally considered vegetarian—hence the "flexible" and "vegetarian" word combination. According to
The Flexitarian Diet
author,
DJ Blatner, RDN
, the goal is to minimize meat consumption and focus on foods that can be
added
to the diet, rather than taken away. The driving idea is to prevent dieters from adopting a restrictive mindset, which is often a major contributing factor to unsuccessful dieting. (For instance, so-called flexitarians can eat meat occasionally.) Conversely, expanding the variety of your diet can pave the way for success by giving you a sense of freedom and making the transition to following the diet more manageable. In sum, this diet incorporates
elements of mindfulness
to maintain a healthy relationship with food. It's all about finding a balance that's right for you.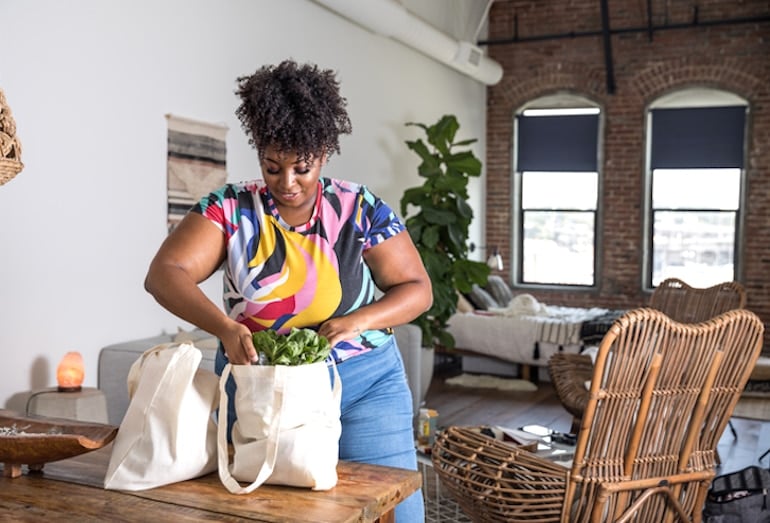 Benefits of the Flexitarian Diet
Now let's get to the part you're probably curious about: What are the supposed benefits of the Flexitarian Diet? In
her book
, Blatner states that the Flexitarian Diet's goal is to:
help you lose 15 percent of your body weight
maintain heart (and general) health
promote longevity + increase energy
No matter your health goals, most people can benefit from the lifestyle changes outlined in this book. After all, who doesn't want to have more energy and live longer? Of course, it's always smart to get ahead of the game by making lifestyle choices that promote overall health and wellness.
What can you eat on the Flexitarian Diet?
The basic eating principles of the Flexitarian Diet come down to a few things:
focus on fruits, vegetables, legumes, and whole grains
include more plant-based protein sources
incorporate meat + animal products in moderation
limit processed foods, added sugars, and sweets
These principles sound a lot like what many registered dietitians recommend, and are similar to the
USDA's guidelines
as well. This balance also sets the Flexitarian Diet apart from many others that tend to eliminate entire food groups, which can lead to
vitamin and mineral deficiencies
.
What can't you eat on the flexitarian diet?
To begin, Blatner suggests cutting back on added sugars. They're commonly found in sweets and beverages such as soda and your morning latte. Next, since this diet is modifies the traditional vegetarian diet, you're going to cut back on meat— especially red meats like beef, pork, lamb, veal, and goat. You can slowly phase these out according to your comfort level. When you do opt for meat, prioritize lean or white meats (such as chicken and turkey) since they're considered more healthful. Additionally, fish contains
heart-healthy fats
, making it an ideal option over red meat, too.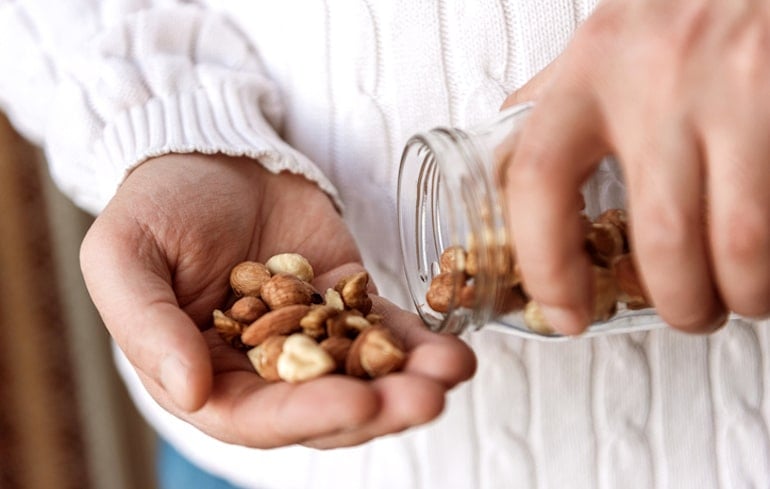 What's on the Flexitarian Diet meal plan?
This semi-vegetarian diet is broken down into "Five Flex Food Groups" with accompanying principles and suggestions.
1. Plant-Based Protein
Opt for
plant-based proteins
, such as:
lentils
quinoa
beans
nuts
2. Fruits + Veggies
This group includes your primary sources of vitamins, minerals, and antioxidants, as you:
emphasize sugar intake from fruit (rather than processed sugars)
focus on eating lots of vegetables
3. Whole-Wheat Grains
Prioritize whole-grain sources amongst:
pasta
bread
popcorn
brown rice
4. Low-Fat Dairy
Choose low-fat sources of dairy, including:
fermented dairy (kefir)
yogurt
5. Spices + Other Flavorings
This category explores ways to add flavor to foods while minimizing calories, via:
herbs and spices
salad dressings
healthy fats
For a more thorough Flexitarian Diet meal plan, there's a "Five Week Flex" outline included in Blatner's book. Plus, there are plenty available online as well. However, she emphasizes that you don't have to rigidly adhere to the designated meal plans and can make changes at your own pace.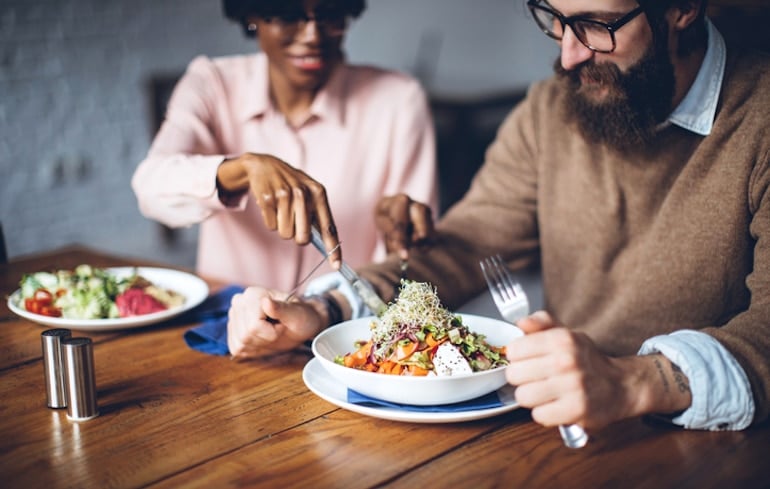 Does research support the Flexitarian Diet's claims?
First, there are many studies that suggest lowering your intake of red meat
can benefit your health
. Red meats are sometimes cooked or processed in a way that produces harmful chemicals, which may be linked to the development of
several serious health conditions
. Second, a 2017 review notes that out of 25 studies, there's
significant evidence
demonstrating that following a Flexitarian Diet improves metabolic health, blood pressure, and lowers the risk of developing gastrointestinal distress. Lastly, a 2020 study states that the Flexitarian Diet
may be more effective
than traditional vegetarian or vegan diets at maintaining heart health.
It also investigated young adults' motivations for choosing a Flexitarian lifestyle, finding that the ability to compromise was a major factor. For instance, participants could partake in social dining and enjoy occasional meals that included meat at their discretion.
Overall, there's plenty of evidence that supports increasing your fruit and vegetable intake, reducing red meat intake, and eating moderate amounts of lean meat are beneficial to your health.
A Dietitian's Flexitarian Diet Review
As a registered dietitian, when it comes recommending particular diets, I mainly assess that it:
doesn't exclude any major food groups
isn't overly restrictive or unrealistic
is accessible for most people
The Flexitarian Diet allows for
lots of variety
and doesn't entirely remove any one food group. It encourages its followers to mindfully listen to
their body's cravings
by eating meat on occasion. It's also more accessible than other diets because of its wealth of options and the agency it gives to its dieters to make food choices that best suit their needs. I like that this diet empowers people instead of asking them to mindlessly abide by rules and restrictions. Other diets may assume they have to tell you what and how to eat. Conversely, this diet emphasizes leading a plant-based lifestyle while incorporating meat as the dieter sees fit. Above all, the Flexitarian Diet trains you to eat well, which means it's more lifestyle-oriented. For this reason, I feel confident recommending this diet for people seeking guidelines to balance their nutritional intake. That said, my only caveat would be to avoid long-term dieting altogether. Instead, use healthy diet plans such as this one as "training wheels" you can take off once you're ready to make permanent dietary changes.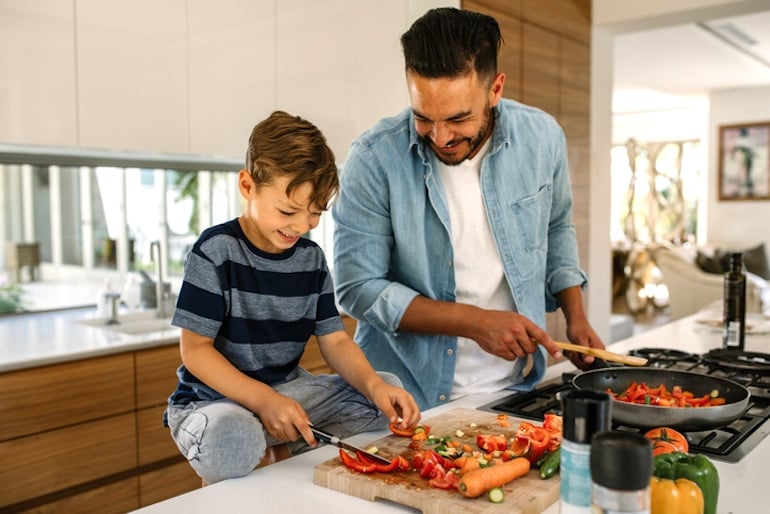 How to Start a Flexitarian Diet
Before you jump into this diet, here are some tips to help ensure your journey is successful.
Check In with Your "Why"
Assess your motivations to start this (or any other) diet. Some prompts include:
Do you think you have to be on a diet to be healthy?
Do you want to explore new ideas of how to change your eating habits for the long haul?
Are you searching for a quick-fix weight loss solution?
Take some time to reflect, and be honest with yourself before going on a diet. It's best to start with a
healthy headspace
, in which you know that the outcome of the diet doesn't define you or your self-worth. Ideally, you're looking to make a long-term change and begin a process that permits plenty of space to grow and adapt as you learn.
Read the Book
Consider reading
The Flexitarian Diet
in full so you better understand the reasoning behind the diet and get dietitian-approved meal plans.
Tip:
Check your local library and see if they have a copy available. Otherwise, you can buy a more affordable
e-book version
.
Stay Flexible
Diets aren't for everyone, and every diet isn't for everyone. Read: Go in with an open mind and don't put too much pressure on yourself.
Changing your lifestyle habits isn't easy. Further, progress doesn't happen overnight. If you don't see the results you want after giving the Flexitarian Diet an honest try, consider taking a break or meeting with a registered dietitian to see what your other options are.
Consult Your Doctor
Last but not least, you and your doctor know your health history better than anyone else. For that reason, it's wise to meet with your physician any time you considering trying out a new diet plan.

Shavonne Morrison
February 22, 2021
More like this