A Dietitian Explains What Your Food Cravings Mean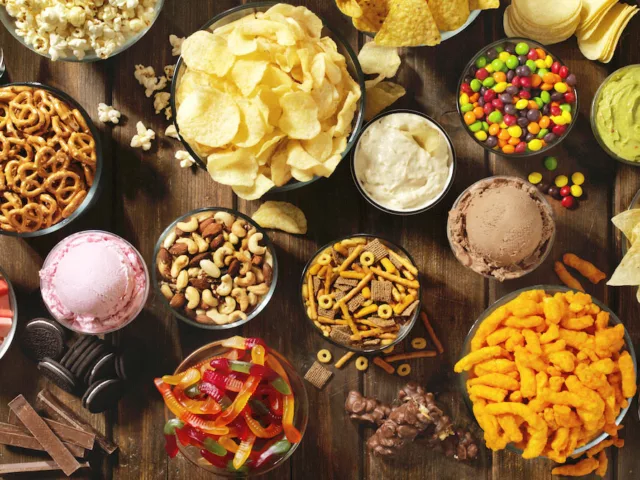 HUM Nutritionist Jessica Bippen, MS, RD, uncovers what your food cravings really mean.
When's the last time you had an intense food craving? You know the feeling when you can't stop thinking about french fries, chocolate ice cream, or that bag of crunchy potato chips luring you away from your desk for a midday snack. Eventually, your food cravings become so intense that you'll do anything to satisfy them. But have you ever stopped to ask yourself why they arise, and what your food cravings actually mean? Here's a deeper look at what triggers specific kinds of cravings.
What Your Food Cravings Mean, According to a Dietitian

CARBS + Sugar
Carbohydrate and sugar cravings arise for a few reasons. The main ones include
blood sugar imbalances
and the need for quick energy. For example, following a diet high in refined carbohydrates (think white, bread, pasta, and sugar) causes drastic spikes and crashes in blood sugar. When your blood sugar falls, your body
responds by craving sugar
in hopes to stabilize your blood sugar quickly. Eating this way over a long period of time also creates a preference for sweets. The reward center in your brain triggers a pleasure response with sweet foods. In turn, this makes healthier foods like fruit and vegetables less palatable. Next, your cookie or potato chip craving could also be due to a lack of sleep. Not getting enough sleep affects the body by
altering hunger hormones
. When you don't get adequate rest, your body produces more ghrelin, a hormone that
increases hunger and appetite
, while reducing leptin, your satiety hormone. Your body starts to feel hungrier throughout the day and crave quick energy in the form of refined carbohydrates and sweets. The solution? Make sure your meals are balanced with protein, healthy fats, vegetables, and complex carbohydrates. Also,
prioritize sleep
! Wind down at night with a nightly routine and aim for 7 to 8 hours of shut-eye per night.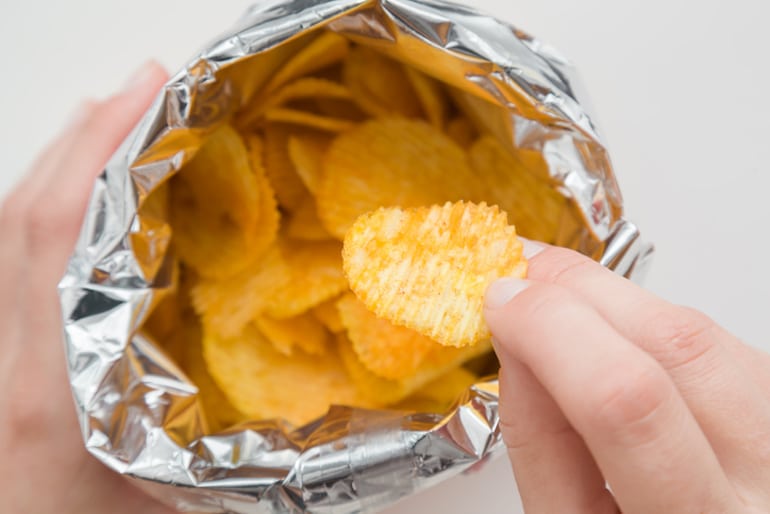 Salty Foods
Your body functions optimally when it's hydrated and your electrolytes remain in a delicate balance. Thus, the most common causes of salt cravings are dehydration and electrolyte imbalances. Dehydration occurs with fluid loss caused by the likes of excessive sweating, prolonged exercise, not drinking enough water, and
consuming too much alcohol
. Simply put, your salt craving is your body's way of looking to restore electrolyte and fluid balance. A 
2019 study
also indicates that sodium deficiency causes your body to respond by craving salt. That said, sodium deficiency is far less common than dehydration. So before snacking on a bag of chips or reaching for the salt shaker, you're better off drinking a glass or two of water.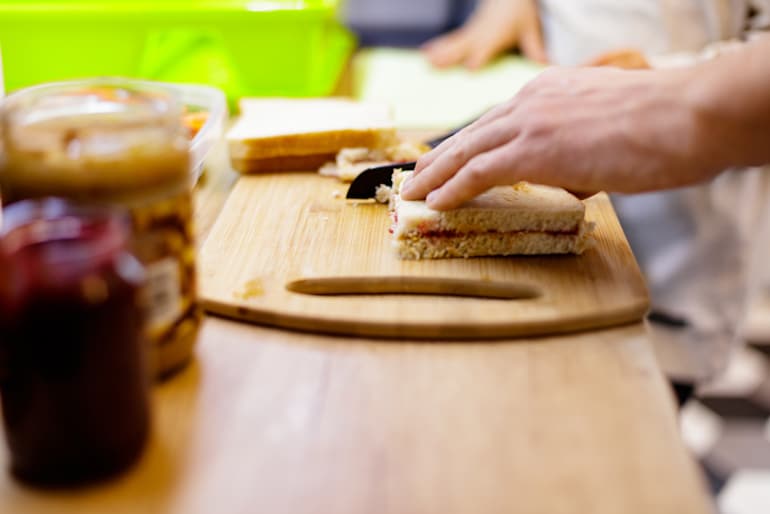 Fatty Foods
It's no surprise that fatty foods (even healthy fats like almonds and peanut butter) are higher in calories. When you crave high-fat foods, it may indicate your body needs more calories. If you're on a low-calorie diet or restricting calories of any reason, you may find you
start craving high-calorie foods
. Know that it's a signal from your body that you're not getting enough energy from your present food intake to function optimally. Don't fear your hunger. It's your body's way of telling you it needs food for energy. On some days, you may be hungrier than others. Did you do an intense workout? Is it that time of the month? Did you forget breakfast and only have a handful of nuts for lunch? Make sure you eat balanced meals on a regular schedule to help ward off those fatty food cravings.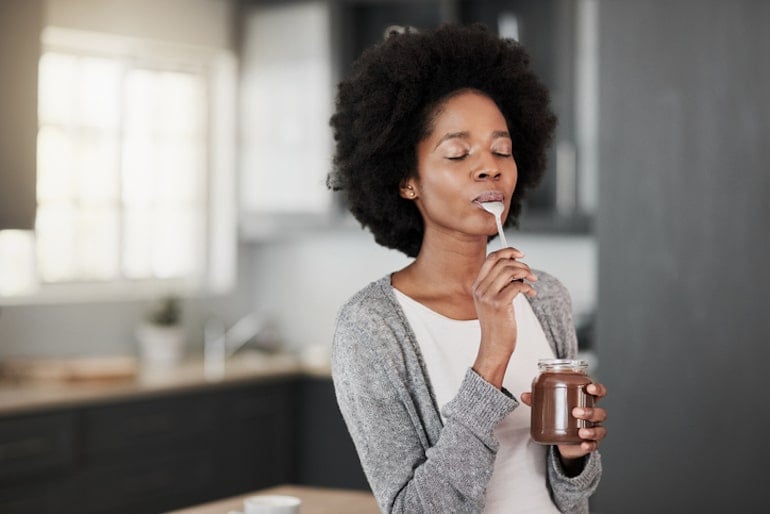 Chocolate
Chocolate is one of the most common food cravings in the US. It's also one of the most common cravings for women around that time of the month. Perhaps surprisingly, chocolate cravings
aren't universal around the world
, which makes getting to the bottom of this one a little more challenging. A few reasons behind chocolate cravings include its rich magnesium content, ability to increase hormones in the brain, and sugar and fat content. Notably,
cacao is an excellent source of magnesium
. Since magnesium deficiency is quite common, it could be your body's way of signaling your need to add more magnesium-rich foods to your diet. Chocolate also
increases serotonin, dopamine, and oxytocin levels
in the brain. These neurotransmitters signal your reward pathways and happiness levels. In turn, it's easy to crave foods that bring you pleasure. To curb your chocolate craving, go ahead and indulge in a square or two of dark chocolate (ideally with a cacao percentage of 70 or higher). It'll give you your chocolate fix as well as a boost of antioxidants. Also, make sure to incorporate magnesium-rich foods in your diet, such as avocados, nuts, seeds, legumes, tofu, whole grains, and dark leafy greens.
Other Things to Consider
Aside from your body's need for certain nutrients, other factors play into cravings. These include
lack of sleep
, unhealthy eating habits,
hormonal imbalances
, and dietary restrictions. To keep cravings at bay, it's important to make sure you eat a
balanced diet of healthy fats, protein, and complex carbohydrates
, and ensure you're eating enough calories. If you find yourself with uncontrollable cravings, your best option is to indulge that craving. Giving yourself permission to enjoy your food without guilt can fully satisfy your food-specific desires. Doing so means you can walk past the break room without constantly thinking about cookies. Plus, you're less likely to overindulge if you mindfully eat the food you're craving, rather than restricting or trying to curb your cravings with less satisfying food.
More like this