Are pregnancy cravings a real thing?

Registered dietitian, Alex Caspero, is expecting her first baby and we couldn't be more excited for her! We sat down to talk about the do's and don't she's living by in her pregnancy. Watch the video below or read below to see her first-hand experience and tips.
Pregnancy Q&A with Alex Caspero, RD
Are food cravings an urban myth?
Not an urban myth. The first trimester I was so sick. I compare being pregnant to being hungover… all the time. So, if you think about the kinds of food you want when you're hungover – not exactly green juices and salads. I ate nothing but bagels and bread. Food that's fine, it's just nothing I normally eat in my diet so that was challenging and different. Now that I'm feeling better I'm trying to incorporate a lot more nutrient dense healthy foods.
Which nutrients should pregnant women be sure to incorporate into their diet?
The biggest thing I recommend to all my pregnant clients is a pre-natal vitamin. For myself – especially considering I was craving less nutrient-dense foods early on in my pregnancy – that pre-natal helps cover all the essential micronutrients I might otherwise be missing. Pre-natal vitamins are essential, whether you're trying to get pregnant or already pregnant. They are a little different than a multi-vitamin. Pre-natal vitamins have more folic acid and more iron – two nutrients that are really important.
The other thing I recommend to all pregnant women, and that I take myself, is choline. Choline is a nutrient that's really essential for healthy brain development. Some pre-natal vitamins have choline but usually not enough, so I take a separate supplement. I also take DHA, which you can find in HUM's OMG! It's another great one for brain health. Finally, I take a Vitamin D supplement.
Are there any foods that pregnant women should avoid?
Yes! There are quite a few and that list varies based on who you talk to and what you feel comfortable with. I tend not to recommend anything raw or undercooked just because you are more susceptible to getting food born illness and passing that onto the baby. I know sushi is so tempting but put it on hold!
Lunch meat is another one to avoid. You can eat deli meat as long as it's warmed. Deli meat can have listeria, which is a food born illness we don't want to get. If you have lunch meat, just put it in the microwave for twenty seconds or so and that helps kill off any bacteria before you have it in your sandwich.
Detoxes, cleanses and weight loss products should also be avoided. Even when you're breastfeeding. I know people are eager to get to pre-baby body but it's really best to wait until you're done nursing.
Did you notice any changes in your hair or skin since being pregnant? And if so, how have you adjusted your beauty routine?
This is different for every woman. For me, everything became more sensitive. If I'm dehydrated my skin becomes really dry. When I travel I get more blotchiness and redness. In the sun I burn really easily, which was not the case before. To combat all that I've upped my intake of water and also use more potent moisturizers.
Being in your third trimester, what are you most excited to get back to in your routine after baby comes?
I stopped my normal workout routine fairly early just because it was becoming so uncomfortable. I know a lot of women can continue to do their physical activities throughout their whole pregnancy but that wasn't the case for me. I really love hot yoga but that was hard. Even at month two or three, my body didn't feel the same and it wasn't as enjoyable. I'm really looking forward to getting back into the activities I love. Running is another one I really enjoy but that didn't work out for me while pregnant.
Do you have any self-care rituals that you've incorporated into your pregnancy?
The lucky thing about having your first one is there's a lot of self-care you can give. I've been pretty indulgent. I allow myself naps when I want them. I've really been getting into pre-natal yoga and barre classes. I splurged on some of those packages because they're easy to do, they're great for pregnant women and they allow me to still do some physical activity without it being as high-intensity as my pre-pregnancy workouts.
Thank you, Alex! To read more of her tips and recipes, check out her blog Delish Knowledge with a recent post on intuitive eating during pregnancy. 
In a rush? Pin or print these tips to reference later!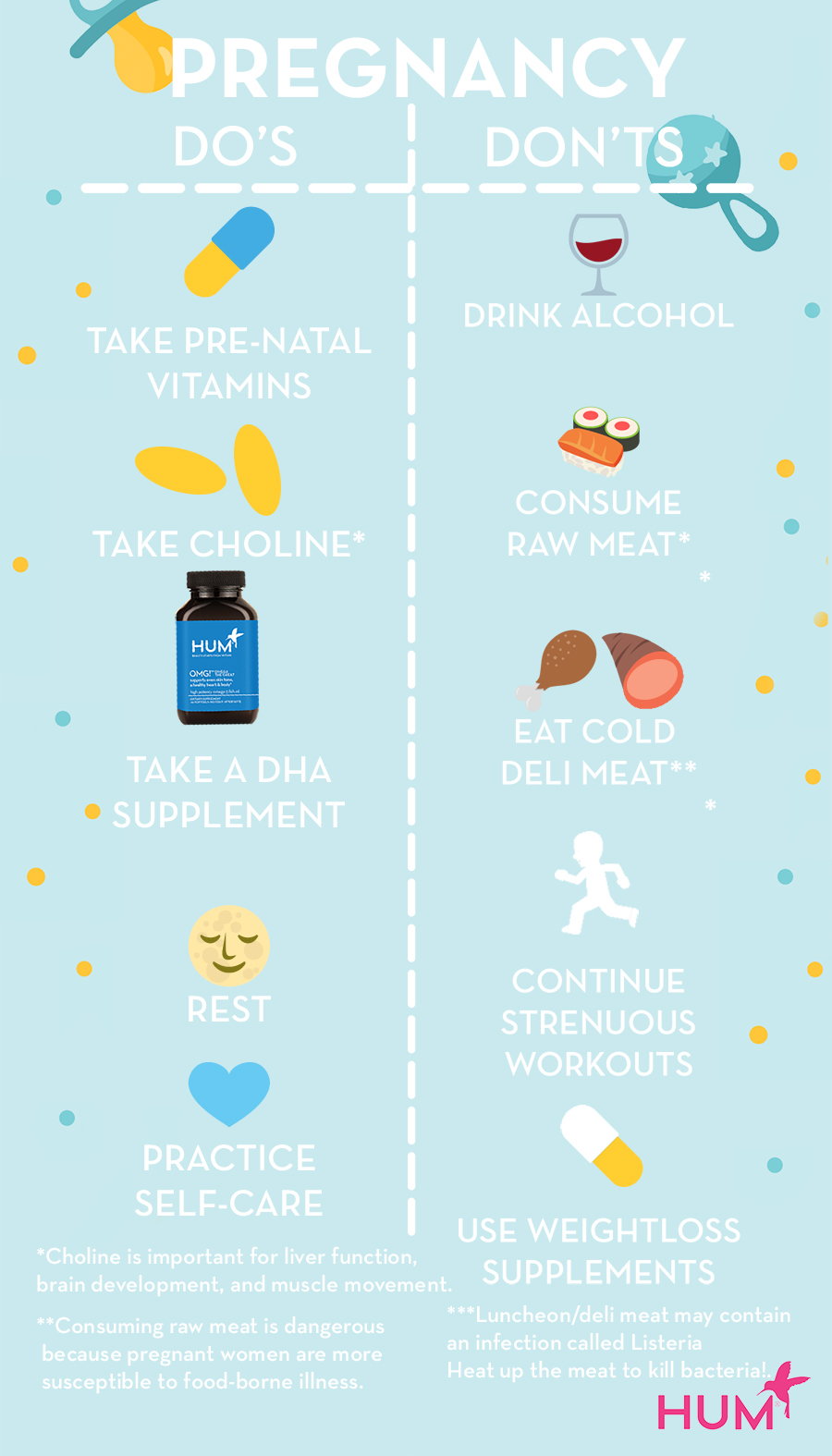 How Jessica Murnane Treats Her Endometriosis
5 Easy Ways to Practice Self-Care
We Talked To A Vaginal Steaming Expert