Your Holiday Beauty Survival Guide: Perfect Pairings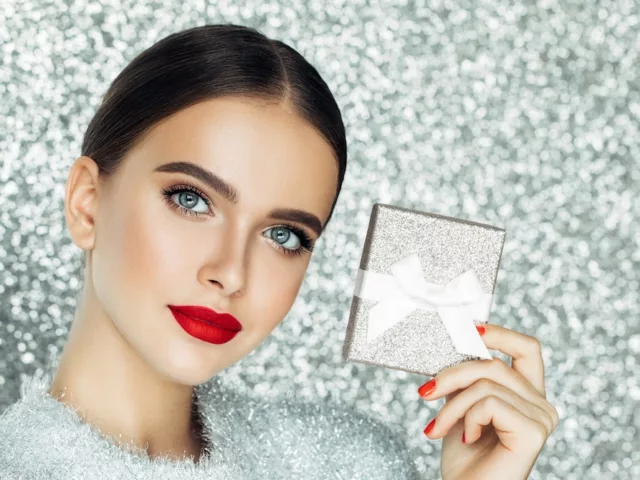 Perfect product pairings to keep you looking and feeling your best this season.
HUM Holiday Beauty Survival Guide

For Shiny, Split End-Free Hair
HUM Red Carpet + Iles Formula Haute Performance Finishing Serum
If you want hair that's shampoo commercial-worthy, try this combo. First, Red Carpet is filled with hydrating plant-based omegas that nourish your hair and make it super shiny. Then try it with Iles Formula Haute Performance Finishing Serum, which contains nut oils and hydrolyzed silk that make your hair soft as corn silk. Plus, it's paraben-free and protects hair against UV damage. (Bonus: The smell is divine.)
For Post-Hangover Support
HUM Wing Man + Clinique Pep Start Eye Cream
Did your holiday festivities leave you with a Santa Clause-sized hangover? Look alive with our liver-supporting, dark circle-fighting Wing Man supplement. Helpfully, Wing Man contains
milk thistle
, which acts like CPR for your liver. Next, Clinique Pep Start Eye Cream is your second line of defense against under-eye bags and puffiness. Also, the applicator is cooling and feels instantly refreshing. The hydrating-yet-lightweight formula is packed with peptides to fight back against your hangover face. Pro tip: Stash the eye cream in your purse in case your eyes need a little pick-me-up during the day. It works over makeup without messing up your concealer.
For Hydrated, Soft Skin
HUM OMG! Omega the Great + Tatcha Camellia Beauty Oil
Chilly temperatures and dry air—two hallmarks of
winter
—often result in skin that's tight, dehydrated, and flaky. Quench parched skin from the inside out with our fish oil,
OMG! Omega the Great
, which reduces
inflammation
and leaves skin happy and hydrated. For a perfect match, pair it with an insanely hydrating face oil like Tatcha Camellia Beauty Oil. A couple drops of this almost-too-pretty-to-use face oil leave skin soft, nourished, and touchable. Also, it gives you an unreal glow thanks to the
gold-infused skincare
formula.

For a Glow Like Whoa
HUM Gut Instinct + M-61 Powerglow Peel
Nothing says holiday overindulgence like a bloated stomach and dull skin. Get your radiance back by taking a
probiotic
and using a gentle at-home face peel. Inside Gut Instinct you'll find 10 strains of
probiotics
, which help keep your digestive system in tip-top condition and boost your
immune system
. They're also critical for luminous skin. The best part about the M-61 Powerglow Peel is that it literally only takes seconds. The towelettes are pre-soaked with a blend of
glycolic and salicylic acids
to exfoliate dullness-causing dead skin cells, plus chamomile and lavender to calm and soothe skin.
For a Body and Skin Detox
HUM Daily Cleanse + Odacite Synergie[4] Immediate Skin Perfecting Beauty Masque
Sugar, salt, and booze can do a serious number on your skin. As a result, keep things balanced by pairing our Daily Cleanse with Odacite's latest
face mask
. Daily Cleanse contains 15 detoxing herbs plus chlorella, which whisks toxins out of your body. Odacite's mask does the same thing, only topically. It detoxes skin with a blend of clay and activated charcoal that's surprisingly gentle given their pore-unclogging capabilities. Additionally, it contains fruit acids and vitamin C, which respectively exfoliate and brighten.
For Plump, Youthful Skin
HUM Collagen Love + IT Cosmetics Bye Bye Lines Serum
Plump your skin and protect against fine lines and wrinkles with this beauty-boosting combo. First, Collagen Love contains
collagen
peptides and other superstar ingredients—such as vitamin C and resveratrol—to brighten, firm, and plump skin. It also has
hyaluronic acid
, a crazy-good moisturizer that can hold 1,000 times its weight in water. Second, top off your routine with IT Cosmetics Bye Bye Lines Serum, which also contains
hyaluronic acid
and collagen. (Bonus: Plastic surgeons helped develop the product.) It glides on weightlessly and improves skin's tone and texture. It also immediately acts like a Valencia filter IRL and gives skin a soft-focus look.

Allie Flinn
December 22, 2016
More like this