A Coachella Pro Tells Us What to Bring to a Music Festival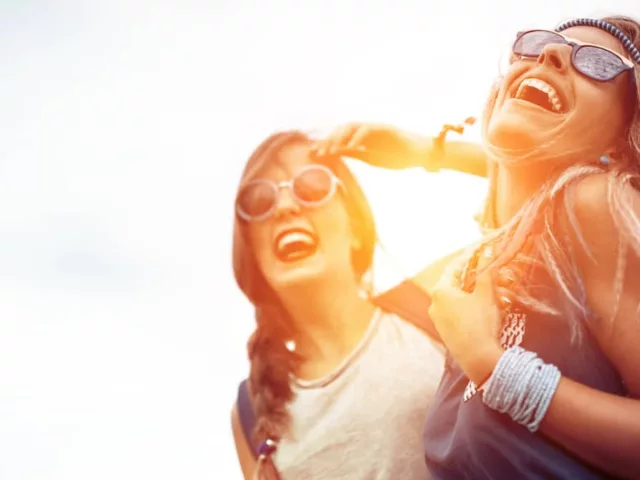 It's officially music festival season, folks! Yes, they're a ton of fun—but they can also make you feel downright manic and haggard if you show up unprepared. To thrive through festival season this year, we turned to seasoned veteran
Natalie Haschek
to find out what to bring to a music festival. Together with her sister
Melanie Haschek
, she's attended over 60 music festivals in the last seven years! So trust, she knows her stuff. Read on for advice on how to prep, what to bring to a music festival and more.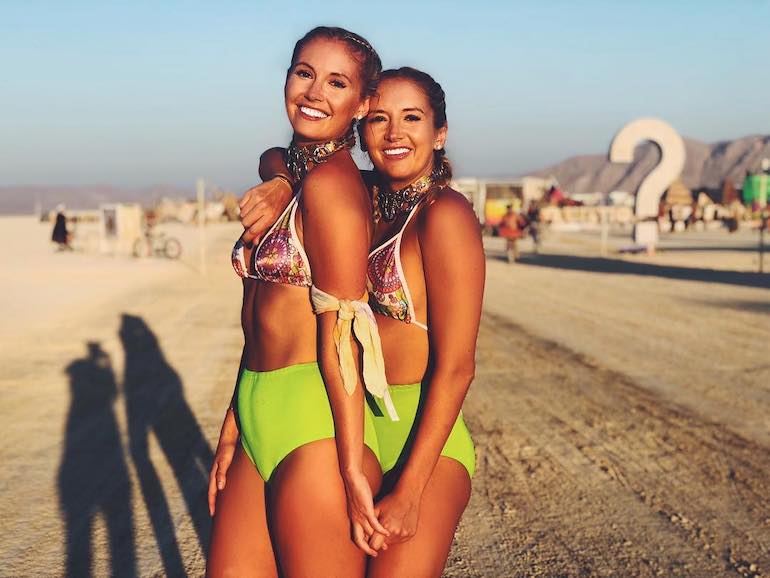 Healthy Music Festival Tips Q&A
Should everyone go to a music festival?
Yes, yes, and yes! I may be biased given the number of festivals I've been to, but I really do believe everyone has something to gain. Whether it's love for a new artist, deeper connections with your friends, or new connections with strangers, I leave every festival with an invaluable experience. Because of the immersive environment, music festivals provide the ideal place to let go of whatever stress or drama is weighing you down in your daily life. You can truly connect with the world and people around you. For example, my sister and I are best friends, but we also fight like sisters. (Anyone who has a sister knows that can get ugly.)  When we're at festivals though, it's like none of the things we fight about even exist!
Do you have a favorite Festival?
It's impossible to pick a favorite because each festival has something unique that makes it special. For example, EDC in Vegas goes all night from 8 p.m. to 6 a.m. and has the BEST fireworks show ever (even better than Disney). Coachella, on the other hand, has a wider variety of music genres. Then there's Burning Man, which is truly indescribable. Picking one favorite out of them would be impossible. However, I can say that Coachella, EDC, Ultra, and Burning Man are definitely my top four.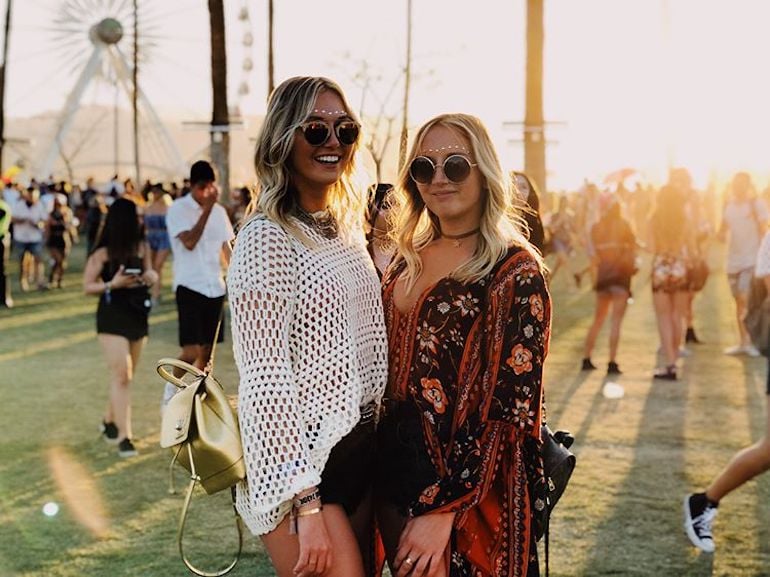 How do you prep for festivals?
Before every festival, I do a couple of things to prepare. First: lots of Barry's Bootcamp classes. I try to take Barry's Bootcamp classes consistently five days a week so that I'm in shape before festival season even starts. I regularly take Hum Nutrition's
Flatter Me
and
Ripped Rooster
supplements for debloating and fat burning, but I also periodically get M.I.C. shots at Le Jolie Medi Spa for an extra boost. Then I'll get facials, spray tanning, and eyelash extensions before a festival. That sounds like a lot, but most of these are part of my usual routine; I just pay extra attention to them for festivals. Fresh eyelash extensions (with
@lashesbysinariley
) are my all-time favorite part of festival prep. They are 1,000 times better than mascara because they don't clump and you can't sweat them off!
The Big Question: What To Bring To a Music Festival?
My festival bag always has a portable charger, lip balm, gum, hand sanitizer, sunglasses, a hand fan, credit cards, and ID. It's SO easy to get dehydrated at a festival, so I reapply lip balm like I breathe air. Most of the festivals I go to are during the summer, so a hand fan is essential to stay even remotely cool. I'm also the worst with taking too many Instagram stories, so a portable charger is absolutely necessary.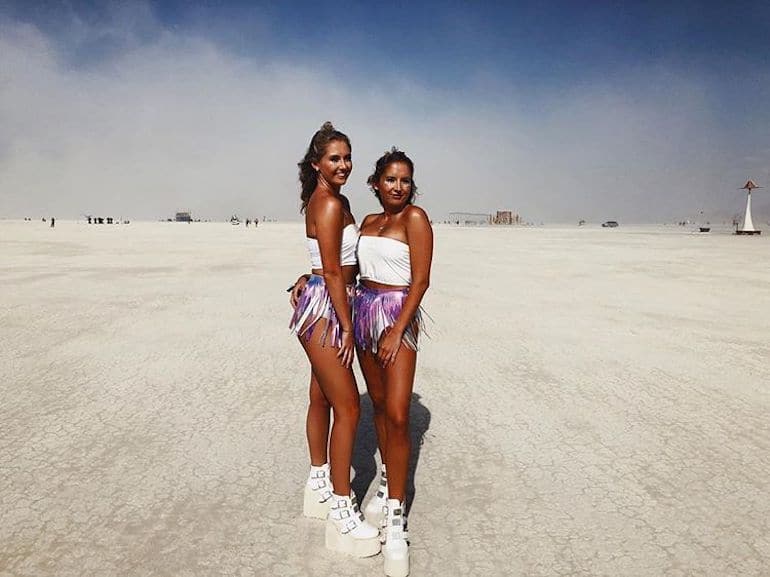 What beauty products do you bring?
Some of my go-to beauty items for any festival include the
Skin Laundry Wrinkle Release Treatment with Retinol
, moisturizing cream, sunscreen, primer, and foundation. Whenever I get dehydrated, I can immediately feel it in my skin. As a consequence, I inevitably end up with more noticeable fine lines on my forehead and around my eyes. So every night when I'm going to sleep after the festival, I use the Wrinkle Release Treatment. While I'm sleeping, it stimulates the collagen in my face and reduces the appearance of fine lines. For face makeup, I like lighter products that give me a dewy glow. That way, it doesn't feel or look like you're wearing a ton of makeup.
What's your diet philosophy at a festival?
I try to be as balanced as possible without limiting myself or having unreasonable expectations about how healthy my meals will be. I make sure that my pre-festival meal is somewhat healthy. For instance, eggs or yogurt for breakfast, or a salad if its lunch or dinner time. Depending on the festival and vendors, it's either easy or nearly impossible to eat a real meal. Coachella, for example, is easy because they have a million real restaurants from SoCal doing pop-ups. You can eat pretty much as healthy or as unhealthy as you want. Personally, I try to take advantage of the availability of the great food. So I usually go for what sounds the most satisfying, as opposed to the healthiest. Last year, Coachella had Shake Shack as a vendo; I swear the Shackburger I had was the best one I've ever eaten!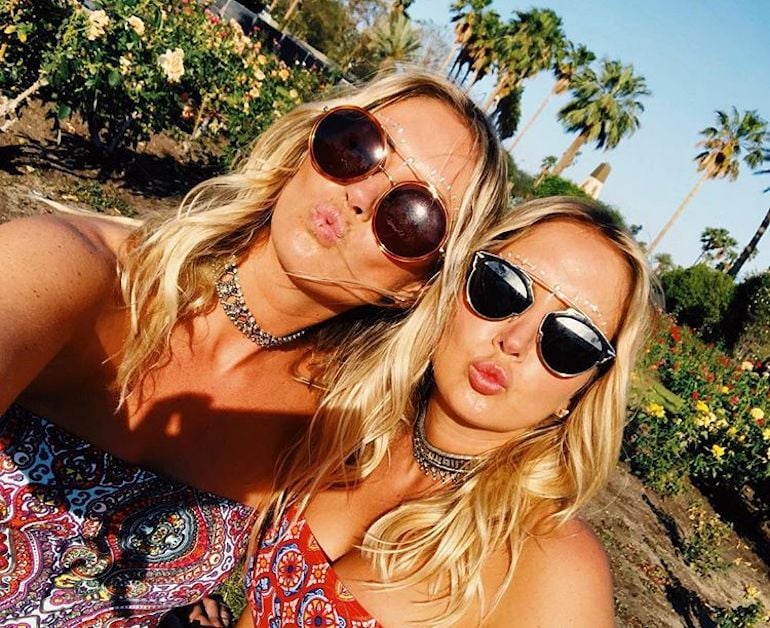 How do you keep your energy up ALL weekend?
Before any festival weekend, I try to get as much sleep as possible so that I'm fully charged on day one. But I'm also usually so excited to finally be there that being tired isn't really an issue. During the weekend, I sleep as much as possible at night so I'm not super beat by day three—but I'm not always successful in that. The most important thing for me besides sleeping is eating reasonably balanced meals so I'm getting enough nutrients for the weekend.
What's your post-festival self-care like?
Depending on the festival, I sometimes take a day off from work to recover. EDC goes until 6 a.m. on Monday, so going to work that day is unrealistic. Coachella, on the other hand, is so close to home I usually just drive back to LA Sunday night, suck it up, and drag myself to work on Monday. Aside from catching up on sleep, I try to get my diet, exercise and skincare back on course within two or three days of returning. That usually involves going back to Barry's Bootcamp, eating healthy, and lots of face masks and treatments. Depending on the climate of where the festival is, I usually come back with either dry skin or some small breakouts from sweating in makeup. For dry skin, I love the
Skin Laundry Hydrating Facial Sheet Mask.
It leaves my skin feeling amazingly plump. Since I'm prone to using too much product, the single-use sheets are great for me.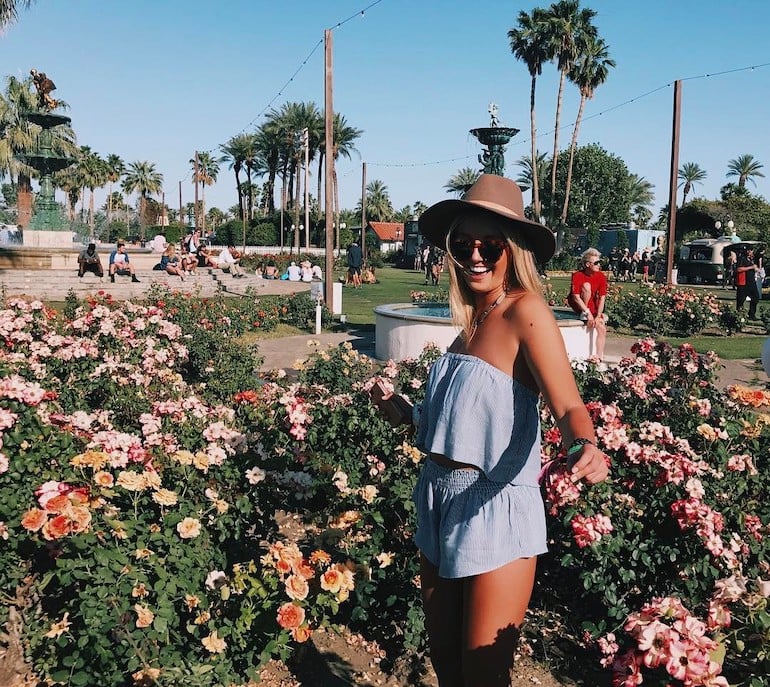 Any final tips for music festivals?
Use the buddy system, buy your tickets during the pre-sale, and ALWAYS walk to the farthest porta potties in the set. They'll have the shortest lines ☺ and they'll probably be the cleanest too!
CHECK YOUR MAILBOX
Each month, HUM vitamin subscribers receive their personalized selections in a themed box complete with a surprise beauty sample. This month? You guessed it! We're celebrating music festival smarts! This box includes a packing list of what to bring to a music festival as well as a
Hydrating Facial Sheet Masks
courtesy of
Skin Laundry
for skin recovery after any long night of dancing.
To start getting your own monthly subscription of vitamins, start your personal evaluation here.
More like this