How to Be An Ally to the LGBTQ+ Community, Now and Always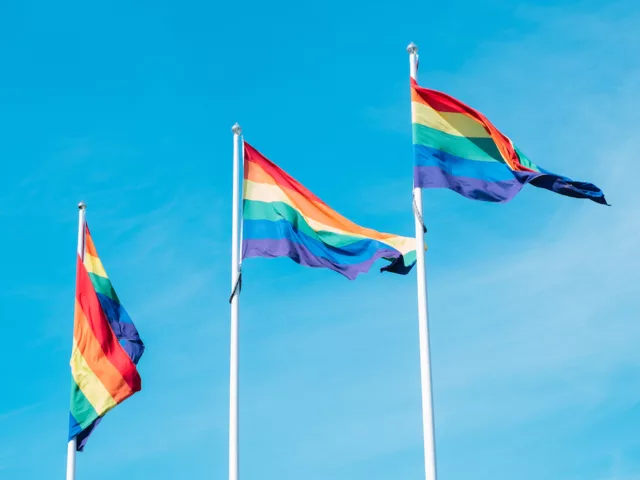 Beauty starts from within, and change does too. In honor of Pride month, we're sharing a guide on how to be an ally to the LGBTQ+ community—now and always.
Our values at HUM Nutrition include respect, diversity, collaboration, positivity, impact, and curiosity. "As a member of the LGBTQ+ community, it's always been important for me to create a company culture where diversity and inclusion is given the importance it deserves. Life is full of different experiences, voices and perspectives that we are proud to have around the table throughout all levels of the HUM organization," says Walter Faulstroh, HUM's co-founder and CEO.
To celebrate Pride this year, we are excited to partner with wellness TV personality Charles Chen at the official LA Pride Parade by supporting the West Hollywood Wellness Lounge. Visitors will be able to check out HUM's Glow Sweet Glow, our skin-loving vegan gummy, because we believe everyone should glow with pride!
Chen will be sharing some of his favorite tips on how to "Glow with Pride" on our Instagram. Follow our social channels for a glimpse of LA Pride to hear from attendees what pride means to them.
Looking for more ways to get involved in Pride this year and support the LGBTQ+ community year-round? There is one major way you can help: by being an ally. An ally is someone who is supportive of and accepts the LGBTQ+ community and actively advocates for equal rights and fair treatment, according to GLAAD. Allies, in fact, are some of the most effective and powerful voices. Not only do they help LGBTQ+ people through their journeys, but allies also help others understand the importance of equality, fairness, acceptance, and mutual respect.
Wondering how to be an ally? These are just a few ways you can support and lift up the LGBTQ+ community—now and always.
1. Educate Yourself on Challenges Facing the LGBTQ+ Community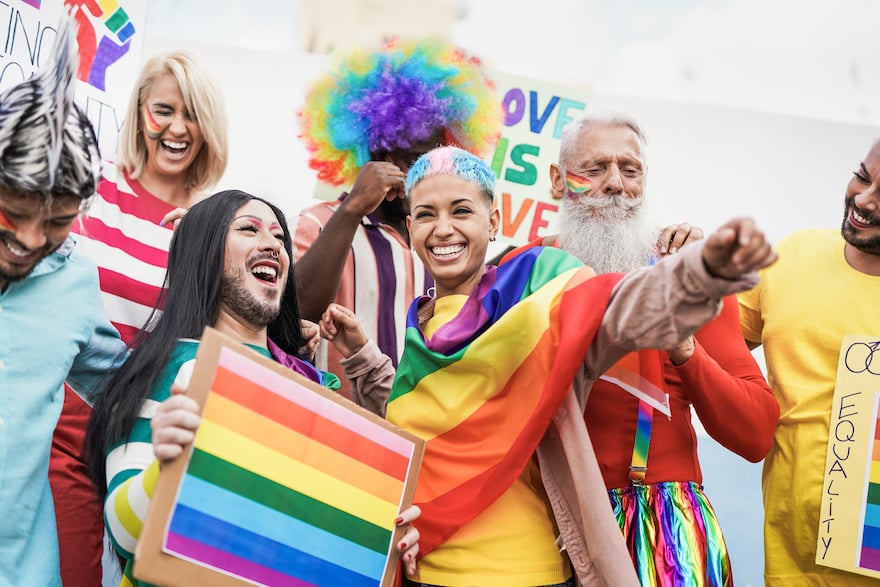 Despite the progress that has been made in recent years to fight for equality, the LGBTQ+ community still faces discrimination, lack of acceptance, and many unique challenges. LGBTQ+ people are four times more likely to experience violent victimization, according to a study by the Williams Institute at UCLA School of Law. Other injustices the community faces include mental health struggles, poverty, isolation, and lack of proper healthcare, according to the National Sexual Violence Resource Center. These are just a few of our favorite resources to learn more:
2. Support LGBTQ+-founded Businesses
How you spend your money matters. By choosing to shop from LGBTQ+-founded businesses, you actively lift the entire community up. Buying from LGBTQ+-founded businesses creates and sustains more entrepreneurial ventures that will ultimately empower more LGBTQ+ people to gain a better economic and social standing. Additionally, supporting these businesses allows younger LGBTQ+ people to see that it's possible for them to own successful businesses as well, inspiring the next generation.
Don't know where to start? These are a few LGBTQ+-founded wellness brands, but there are so many more incredible businesses to choose from! (You can also shop from brands that have shown a genuine commitment to supporting the LGBTQ+ community with their actions and advertising, like Sephora.)
3. Follow Diverse Wellness Influencers
There are countless wellness influencers on social media. But when was the last time you took stock of how diversified your feed is?
The importance of amplifying marginalized voices cannot be overstated. It's one of the most effective ways for others to learn and grow—and ultimately become more accepting. That's why one of the best ways to become an ally is to follow diverse wellness influencers. Giving them a platform to share their knowledge and experiences can help change the way the world thinks.
Additionally, following diverse wellness influencers can be an educational experience. You may learn more about the barriers transgender people face at the doctor's office or the issues LGBTQ+ face in sports or organized physical activity (think: intramural leagues or exercise classes). All of this information can help broaden your perspective and inspire you to fight for change.
A few of our favorite accounts are:
4. Support Organizations That Make Healthcare Accessible to All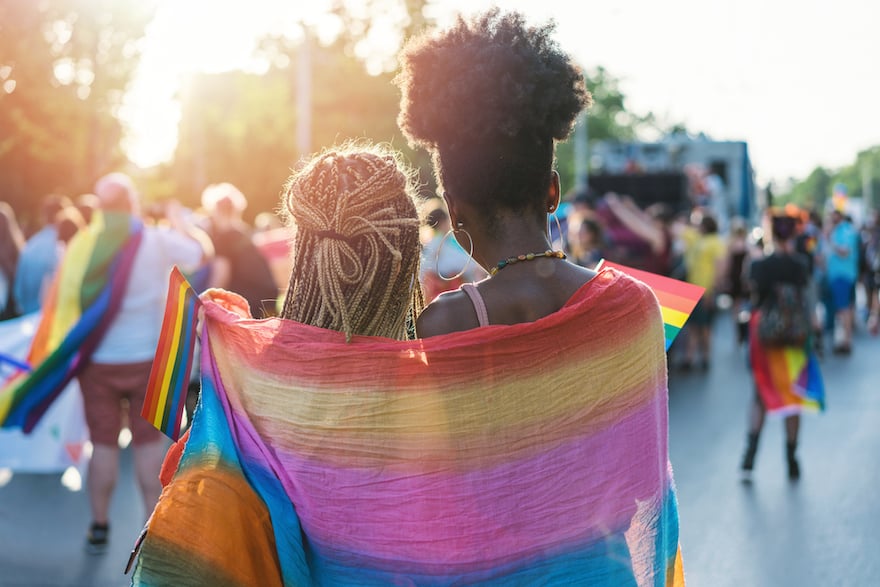 Everyone deserves to achieve their health and wellness goals, but the health space often leaves LGBTQ+ individuals out—which can have serious consequences. LGBTQ+ people can experience a variety of healthcare issues during their lifetime. According to the National Institutes of Health, some of the challenges these individuals can face include:
An increased risk of depression and suicidal thoughts
Increased substance abuse and high-risk sexual behaviors
Peer victimization and familial rejection
Increased risk of physical health problems
Lack of gender/sex-specific care and office-based care
And while seeking out care for these kinds of challenges may seem straightforward, medical encounters can be an extremely negative experience for many LGBTQ+ people. A 2020 survey done by the Center for American Progress found that 20 percent of the respondents said they had experienced some form of negative or discriminatory treatment from a doctor or a health provider in the last year. Fifteen percent also reported that they had postponed or avoided necessary because of this discrimination. The numbers are even higher among the transgender population, with 28 percent postponing medical care because of discrimination. And 40 percent of transgender people also reported postponing preventative screenings due to disrespect or discrimination in a healthcare setting.
Because of this discrimination, The National Institutes of Health has made the community a priority population for research into health disparities, which include an increased risk of adverse health outcomes of two to five times that of the general population.
Want to help? Support organizations that are fighting to make healthcare accessible to all—regardless of gender identity or sexual orientation. Some of our favorites include:
5. Vote For Politicians that Align with Your Values
Wondering how else to be an ally? One of the most effective ways to show your support for the LGBTQ+ community is to vote for politicians that align with your values. Educate yourself on the candidates in your community and vote for people who will put policy into place that reflects what you want in your community. Not sure where to start? Check out Vote411, a resource for election-related information from the nonpartisan group, The League of Women Voters There, you can read up on what's happening in your state and on a national level. Talk to your friends about who they're voting for to help spark change on a higher level.
6. Mobilize Your Community
Part of being an LGBTQ+ ally is sharing your knowledge with others to help build a larger network of allies. One impactful way you can do that is by mobilizing your community. There are endless ways to do this, but some of our favorite ideas include:
Choose a book written by an LGBTQ+ author for your next book club meeting
Send diverse social media accounts to your friends and family
Take your friends shopping at different LGBTQ+-owned stores
More like this