The Best Supplements For Weight Management: Holiday Guide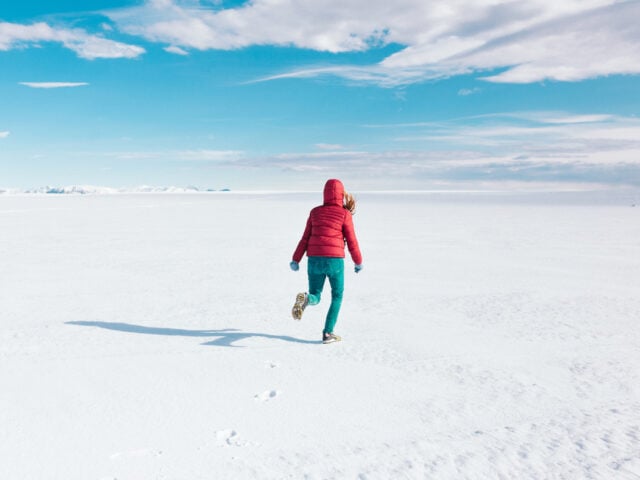 As the holidays approach, many delicious temptations can throw your weight loss journey off track. Not to mention, stress levels tend to escalate during the holidays, coupled with poor sleep, which can easily derail your healthy lifestyle efforts. Fortunately, this guide will break down the best supplements for weight management during winter to help you stay on course. 
Best Supplements for Weight Management
While a time of joy, the holidays present many obstacles for those who are looking to lose weight. The season's offerings, including sugary treats, festive cocktails, shopping for gifts, and holiday gatherings can disrupt healthy routines. Whether your main challenge is resisting food cravings, managing glucose, easing stress, or simply getting a better night's sleep, this guide has you covered.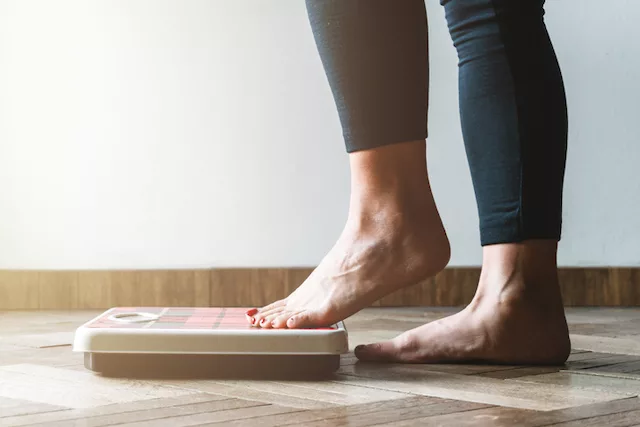 Counter Cravings
If your main struggle during the holidays is resisting sweet treats, we have the perfect supplement recommendation for you.
It's no secret that the holidays bring an abundance of tempting goodies. It's easy to spot these treats at home, the office, holiday parties, and of course, wherever you do your shopping. As a result, it may seem as if these treats are taking over both your physical and mental space, thus, intensifying cravings.
Fear not, though! HUM Nutrition's Counter Cravings can help you regain a sense of control by addressing the underlying reasons behind food cravings. One of the best ways to ease cravings is by managing blood sugar levels. In fact, big changes in blood sugar levels, such as peaks and dips, can make food cravings feel out of control. 
Counter Cravings is packed with Chromax Chromium®, a patented form of chromium that helps you maintain blood sugar levels (within healthy ranges) and boosts metabolism. Additionally, it's made with green tea derived L-theanine to help increase feelings of relaxation – this is particularly beneficial for those of you who turn to sweets when you're feeling stressed out. Lastly, Counter Cravings delivers a brown seaweed extract called fucoxanthin to further support a healthy body weight.
Best of Berberine
If you're looking to double down on your weight management efforts during the holidays, we have the perfect solution.
Everything from darker evenings during the winter to festive gatherings can make it difficult to stick to a healthy routine. What's worse, it can make it feel like you're undoing the healthy habits that you've worked so hard to build.
The solution? HUM Nutrition's Best of Berberine. While you enjoy the best of the holiday season, Best of Berberine will have you covered by supporting your body's glucose and fat metabolism. This formula delivers the clinically efficacious dose of berberine, an effective plant compound for weight management. By optimizing glucose and fat processes, your body will be able to better navigate indulgent foods during the holidays. 
As an added perk, Best of Berberine also supports beneficial bacteria, making it great for gut health, and healthy cholesterol levels.
Ashwagandha Calm Gummies
For those of you who feel like heightened stress levels tend to derail your health efforts, this next recommendation is for you.
For many people, the holiday season is equal parts joy and stress. Stress can significantly hinder your weight loss efforts in physical and mental ways. For one, stress can trigger the physiological response of spiking cortisol levels. Cortisol is the body's stress hormone and in persistently high amounts, it can disrupt hunger hormones, feelings of motivation, and sleep patterns. In some, elevated cortisol levels can even lead to weight gain, particularly in the face and abdomen. 
Fortunately, HUM Nutrition's Ashwagandha Calm Gummies can help you reduce symptoms of stress. These gummies are loaded with Sensoril® Ashwagandha, a patented form of ashwagandha that has been clinically shown to help manage cortisol and the body's response to stress with continued use.
Mighty Night
One of the less suspected factors that can derail your weight loss journey is poor sleep. If your calendar is full of late night holiday festivities, this final recommendation is for you.
Too little sleep can send your hunger hormones out of balance. As a result, you might feel like your appetite and cravings are out of control. Additionally, poor quality sleep can leave you feeling tired the next day, potentially decreasing your motivation to keep up with a healthy and active lifestyle.
For these reasons, prioritizing a good sleep routine is one of the best ways to manage your weight during the holidays. HUM's Mighty Night helps promote deeper sleep with a blend of botanicals like valerian root, passion flower, and hops. Not to mention, it's the perfect skin care supplement for the winter as it also provides ceramides that help the skin retain moisture. 
Healthy Recipe for Weight management During The Holidays
Planning ahead is one of the best ways to stay ahead of your weight loss goal during the holiday season. Snacking on a high protein, high fiber food, like these delicious Chocolate Energy Balls, especially before a holiday outing, can help keep your blood sugar levels balanced and keep cravings at bay.
Chocolate Energy Balls Recipe for Weight management
Yields: 12 to 18 balls
What You'll Need:
2 tbsp flax seeds
1 cup almond flour
¼ cup unsweetened butter
¼ cup coconut flour
2 tbsp raw cacao powder
¼ cup low-glycemic sweetener (monk fruit or stevia are good options)
¼ cup unsweetened almond milk
1 tsp vanilla extract
A pinch of salt
Large mixing bowl
Tray lined with parchment paper
How To Make:
In a large bowl, combine dry ingredients including almond flour, coconut flour, protein powder, seeds, raw cacao powder, sweetener, and a pinch of salt until well combined.
Add wet ingredients such as almond butter, almond milk, and vanilla extract into the dry ingredients. Mix thoroughly until a thick, dough-like consistency is achieved. Tip: If the mixture is too dry, add a little more almond milk. If it's too wet, add a bit more almond flour. The goal is to have a moldable consistency.
Place the mixture in the refrigerator for about 30 minutes.
Remove from the refrigerator and shape the dough into bite sized balls.
Arrange the energy balls on a parchment-lined tray and refrigerate for at least an hour to firm up.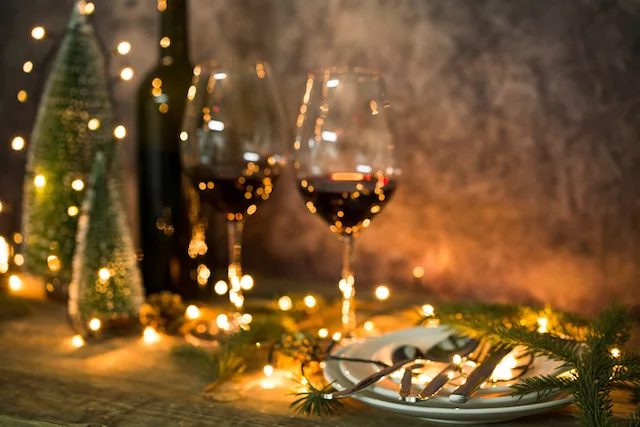 Final Takeaway on weight management this holiday season
Although the holiday season can be difficult to navigate from a health perspective, remember that staying on track is possible with a balanced diet and a curated supplement routine. 
More like this