5 TikTok Trending Recipes Made Healthy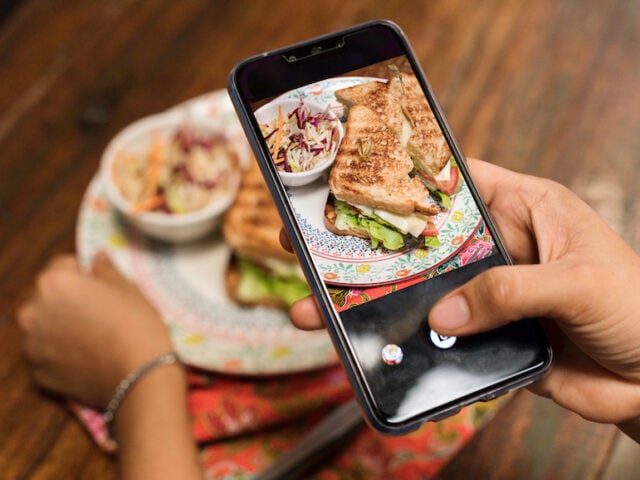 Looking for ideas on your next mouthwatering creation? On TikTok, creators showcase a diverse array of imaginative and visually stunning dishes from nutritious options to irresistible desserts–we call these TikTok recipes. While some TikTok food trends might make you question why you didn't think of them before, it's worth considering if those trends are nutritious and healthy for you.
Any food trend can be given a health-conscious makeover with just a touch of creativity. Here's our take on how to take trending TikTok recipes such as sushi bakes and flavored water, and make them healthier for you.
STRAWBERRY CHOCOLATE YOGURT BARK
If you want a versatile and visually appealing treat perfect for snacking or dessert, look no further than yogurt barks. Simple and quick to make with assorted toppings like fruits, nuts, and seeds, check out this recipe that is perfect for the upcoming holidays.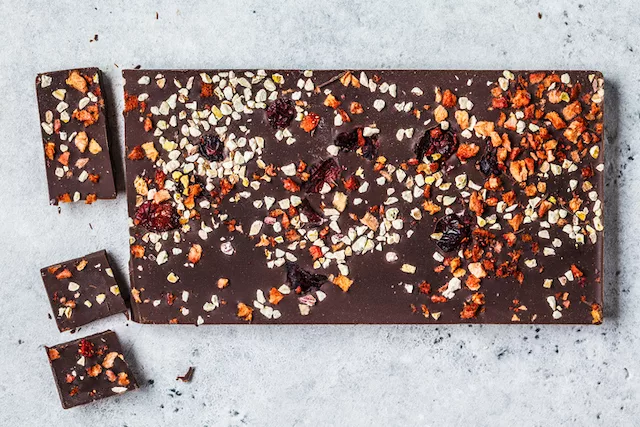 What You'll Need:
1 (17.6 ounce) whole-milk vanilla yogurt
¼ cup pure maple syrup or honey
1 teaspoon vanilla extract
1 ½ cups sliced strawberries
¼ cup mini chocolate chips
How To Prepare:
Whisk together yogurt, maple syrup, and vanilla extract. Divide the mixture over two 9-inch rimmed baking sheets with parchment paper and spread out with a spatula until ¼-thick.
Scatter sliced strawberries and chocolate chips evenly over each baking sheet.
Place baking sheets in the freezer for at least 3 hours, or overnight. Remove from the freezer and roughly break or slice into about 2 dozen pieces.
ELEVATE YOUR YOGURT BARK: 3 CREATIVE BOOSTS TO TRY
There are endless variations of yogurt bark TikTok recipes that are easy to make and delicious. Here are ingredient swaps to enhance yogurt bark's health profile for guilt-free snacking!
OPT-FOR HIGH PROTEIN YOGURT
For higher protein per serving use plain low-fat Greek yogurt. The average protein per serving in Greek yogurt is 18g versus 6g for the traditional yogurts. Instead of using fruit-flavored varieties opt for plain yogurt or vanilla flavored to avoid the higher sugar content.
FRUIT TOPPINGS OVER SUGARY SWEETENERS
Instead of relying on maple syrup or honey as a sweetener use a variety of your favorite fruits either dried or frozen for color and nutrients. If you're using frozen fruit mixtures don't forget to drain and completely squeeze out the water so it doesn't dilute the yogurt base.
ADD NUTS FOR FIBER
Nuts are considered a high-fiber food that we don't consume enough of especially almonds. Substitute pistachios, cashews, or almond pieces instead of granola which is a healthy unhealthy food in disguise.
TikTok TINNED FISH
People have relied on canning fish for hundreds of years for food preservation. Despite its timeless existence, canned fish has found a new surge in popularity on TikTok.
Numerous research studies have consistently shown the advantages of incorporating fish into your regular diet. The USDA suggests consuming fish two to three times a week for maximum health benefits.
Sardines, salmon, and canned tuna are considered some of the healthiest fish to eat and low in mercury levels. However, there are a few important considerations for those diving into this TikTok trend.
DITCH CANS WITH BPA LININGS
Avoid chemical BPA liners in your tinned fish as there has been some evidence that it can interfere with your body's hormones. This protective layer shields against contamination and prolongs the freshness of food and drinks but can migrate into our foods. Look for BPA-free labeling on the can.
CHOOSE FISH PACKED IN WATER
Fish packed in water is going to be a healthier choice and a more versatile option as you can easily add them to various dishes. But if your only option is fish packed in oil look for a healthy oil like olive oil instead of soybean oil.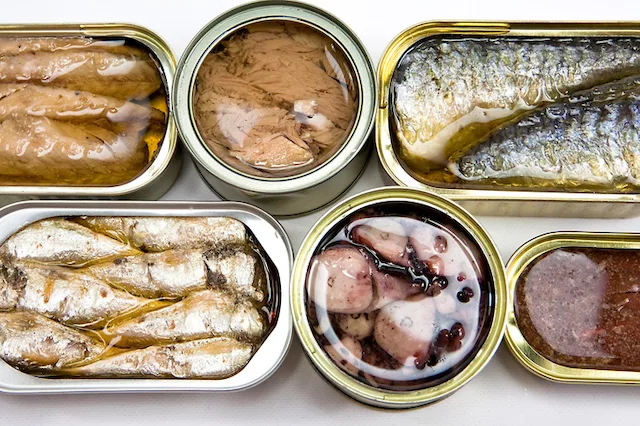 DON'T OVERLOOK SODIUM LEVELS
For individuals concerned about salt intake, pay attention to the nutrition label for added salt and choose options with the least amount of sodium. Another alternative to reducing the sodium content would be to drain the can's contents before using.
TikTok SUSHI BAKES
If you love California rolls then you're going to love sushi bakes the popular casserole potluck equivalent. At its heart, sushi bakes are a deconstructed California roll, artfully arranged and then baked in a casserole dish. It's a homestyle dish that must be shared with friends and family. These TikTok recipes for sushi bakes are some of our fave!
What You'll Need:
Crab and Shrimp Filling:
8 oz imitation crab meat
8 oz finely chopped shrimp
1/4 cup mayonnaise (preferably Kewpie mayo)
1/4 cup room temperature cream cheese
1 1/2 tbsp soy sauce
1 tsp sesame oil
1 tbsp sambal or sriracha
1 tbsp lime juice
1/4 cup thinly sliced green onions
Rice:
2 cups sushi rice
3 cups water
1 tsp salt
1/4 cup rice vinegar
2 tbsp granulated sugar
1 tsp sesame oil
Other:
Kewpie mayo
nori seaweed sheets or furikake
cucumber
green onion
avocado
sesame seeds
unagi sauce
How To Prepare:
Cook the sushi rice and fluff up. Then in a small bowl, add the rice vinegar, granulated sugar, and sesame oil.
Make the spicy mayo by mixing together mayo, sambal or sriracha, sesame oil, sugar, and lime juice in a small bowl. Once it's creamy and smooth, set aside.
In a bowl, combine crab meat, shrimp, mayo, cream cheese, soy sauce, sesame oil, sriracha or sambal, and lime juice. Mix together well until evenly combined.
In a mixing bowl, combine the crab and shrimp mixture along with the spicy mayo mix.
Stir thoroughly until all ingredients are evenly incorporated.
Preheat oven to 375 F and in a 9×9 casserole dish put down the first layer of rice as thick as you'd like. Next, place a layer of seaweed on top to cover the rice, and then add the entire crab and shrimp mixture on top.
Bake for 10-15 minutes until golden brown.
Once it's out of the oven, give it a delightful drizzle of spicy mayo and unagi sauce. Finish it off with slices of avocado, green onions, and a sprinkle of sesame seeds. Then, dig in and enjoy!
3 SMART SWAPS FOR YOUR SUSHI BAKE
PROTEIN-PACKED ALTERNATIVES TO IMITATION CRAB
Imitation crab is heavily processed and incorporates food additives such as MSG, which has the potential to cause adverse side effects in specific individuals. To avoid the food additives, substitute other seafood options like cod, salmon, tuna, or even real crab.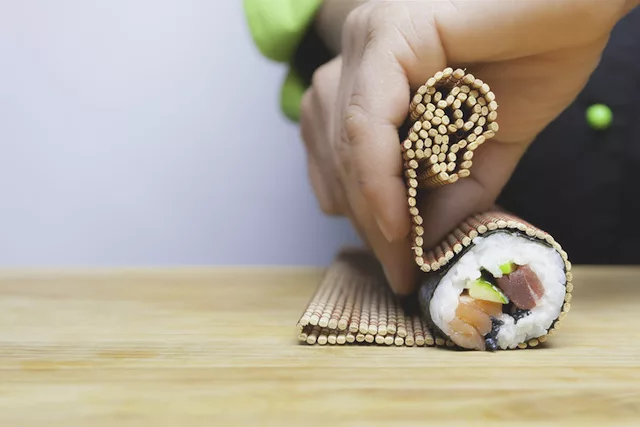 SAY GOODBYE TO WHITE RICE
While rice in general is high in starch using brown rice can increase the fiber, nutrients, and antioxidants in your sushi bakes. If you want even more health benefits from rice try the superfood black rice. It's especially high in nutrients, particularly protein, fiber, and iron, tastes nutty, and is packed with antioxidants, and flavor.
SALT SMART TO SCALE DOWN SODIUM
Sushi bakes can be packed with vitamins and nutrients but generally contain a large amount of salt. For those who are health conscious about their salt intake, Sheri Berger, an RD at the El Camino Hospital Cardiac & Pulmonary Wellness Center, suggests using "reduced-sodium soy sauce or coconut aminos which have a similar taste to soy sauce and about half as much sodium as reduced sodium soy sauce."
CHOPPED ITALIAN SANDWICHES
If you're looking for the perfect meal to take to the beach or on a road trip look no further than the chopped sandwich. Get all the salad flavors in one bite and you won't look at an Italian sub the same way again! Here's how to make it.
What You'll Need:
4-5 slices each of deli ham, pepperoni, salami, provolone cheese
3 tablespoons sliced pepperoncini
3 slices of tomato
1/2 small thinly red onion
2 tablespoons mayonnaise
1 cup shredded lettuce
3 tablespoons Italian vinaigrette
How To Prepare:
Layer your meat slices and cheese slices. Add on the sliced tomato, pepperoncini, and red onion.
Rough chop the ingredients into squares then continue chopping till they are bite-sized pieces.
Add the lettuce, mayonnaise, and vinaigrette and mix well.
Fill the bun and serve immediately.
3 WAYS TO CHOP YOUR WAY TO A UNIQUE SANDWICH
PROTEIN PIVOT: SWAP OUT YOUR MEAT CHOICES
Eating high amounts of processed deli meats can increase the risk of heart disease, cancer, and diabetes due to their high sodium content. Swapping out deli meats with meats like chicken, salmon, or tuna can reduce the sodium content, increase the protein content, and make your chopped sandwich overall healthier.
BOOST YOUR GREENS GAME
If you're vegetarian or vegan, substitute in roasted vegetables and make the switch to vegan cheese and mayo. When roasting vegetables for your chopped sandwich, cook them plain or reduce the amount of salt. The vinaigrette and mayo will flavor the plain vegetables.
MAKE THE LEAP TO WHOLE GRAINS
Packed with essential nutrients and fiber, whole grains are processed more slowly by the body, contributing to sustained feelings of satiety. Alternatively, you can opt for sprouted grain bread or spelt sourdough, both of which are gentle on the digestive system and beneficial for those with IBS.
FLAVORED TikTok WATER
Want to drink more water? TikTok creators are using creative ways to flavor water using syrups, liquids and powders. Some have home-based "hydration stations," complete with an array of syrups and flavor packets for convenient daily use.
But while staying hydrated is important, it's equally important to know what you're adding to your water. "Some of these recipes call for adding in syrups and other powders that aren't nutrient-dense and aren't doing you a favor. It's like drinking juice – you get the hydration, but you might be consuming loads of added sugar," says Chrissy Arsenault an RD at Trainer Academy.
Here are healthier infused water options suggested by Arsenault,
Citrus Mint Infusion: Combine lemon and lime slices with fresh mint leaves in a pitcher.
Berry Basil Bliss: Smash berries slightly to release their juices. Add fresh basil leaves and natural sweetener as desired.
Cucumber Melon Refresher: Combine sliced cucumber and watermelon chunks with fresh basil or mint leaves.
Tropical Paradise Infusion: Mix pineapple, mango, and kiwi slices with fresh cilantro.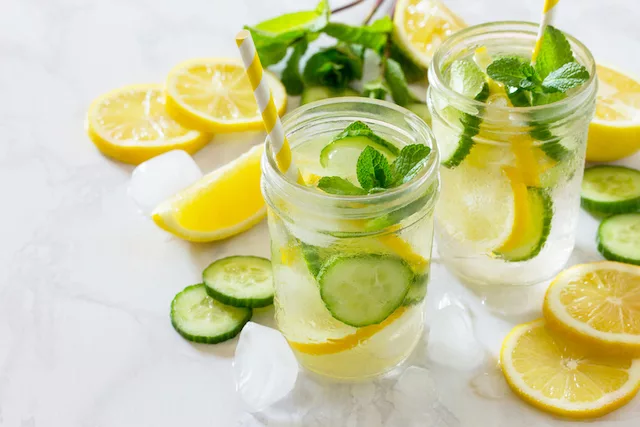 HAVE FUN WITH HYDRATION
ELEVATE YOUR WATER WITH CITRUS SENSATIONS
Slices of lemon, lime, pineapple, or your favorite citrus are a great place to start flavoring your water without added calories. Add them to a pitcher of water, refrigerate overnight and now you have a great tasting refreshing beverage! These are easy TikTok recipes we can get behind–water and fruit!
SWEETEN THE SMART WAY
Products with artificial sweeteners are popular especially ones that contain zero-calorie added sugars. Although the health effects are mixed, several small-scale studies have suggested the possibility of health concerns, including an elevated risk of cancer, kidney problems, and heart disease with artificial sweeteners. If you're looking for a sweetener try monk fruit, honey, or stevia leaf extracts instead.
TAKEAWAY
As we've unpacked you can have fun and enjoy TikTok food trends while still making them healthy. Health-conscious makeovers for any food trend are possible with a hint of creativity. Make sure to subscribe to our newsletter to join the Wellnest community for a regular dose of health-conscious delicious recipes and the latest trends!
More like this