Why a Shower Filter for Your Hair Is Worth the Investment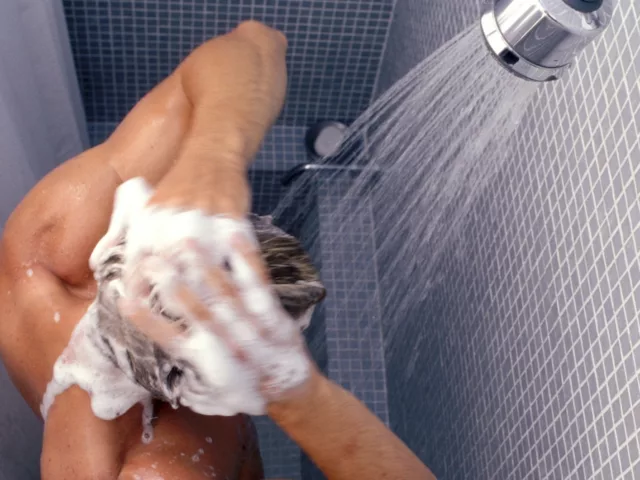 If you're dealing with dull and dry strands, it may be time to invest in a shower filter for hair. Here's how such filters work, as well as the benefits they provide.
Do you feel like you've tried every product and treatment under the sun and yet good hair days still seem impossible? Chances are you're not looking at the real source of the problem. After all, did you know that the very water you wash your hair in could be to blame? Enter: shower head filters. We chatted with two hair pros about everything there is to know about the benefits of using a shower head filter for your hair. Check out what they had to say below.
First, what is a shower head filter?
According to Pureology Global Artistic Director
Jamie Wiley
, shower head filters are an economic, inexpensive, and reliable way to purify the water in your shower. And, similar to how many people choose to purify their water before drinking it, there are benefits of rinsing your strands in purified H2O, too.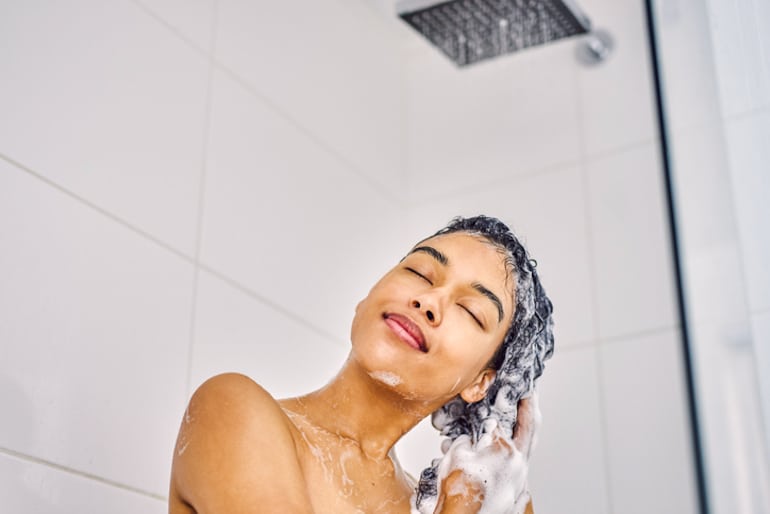 How do they work?
When you think of shower heads, you likely imagine improved water pressure and spray settings. However, if you opt for a built-in shower head filter, you can experience a whole new level of cleanliness. Jamie says that they're a great addition to your shower since they filter and refine contaminants in water, such as:
chlorine
lead
scale
sulfur odor
water-soluble heavy metals
bacteria
fluoride
Benefits of Shower Filters for Hair
By removing harsh and drying contaminants from water, shower head filters can improve the integrity and appearance of hair in several ways. "I always recommend [using] a shower head filter because it's great for the overall health of your hair," says celebrity hairstylist and T3 Stylist Ambassador
Laura Polko
. Without one (such as
T3's very own
), "harsh water
can damage hair
, leaving it rough and dry." She also says that hard water—which contains the likes of
calcium and magnesium
—can also compromise hair color. For instance, blondes may notice that their hair tone becomes brassier than they'd prefer. Additionally, Jamie says that shower head filters can help prevent:
"The filter removes chemicals that can be harmful to your hair
and scalp
," she explains. "If your hair feels dry, lifeless, and brittle regardless of product performance—moisturizing, repairing, strengthening, etc.—it may be time to try a shower head filter!"
How often do you need to change shower head filters?
According to Laura, the answer depends on:
how often your shower is used
how many people are in your household
That said, as a general rule of thumb, she recommends changing your shower head filter every four to six months. This way, your water will stay fresh and
free from harsh chemicals
, which means healthier, cleaner-looking hair with each wash.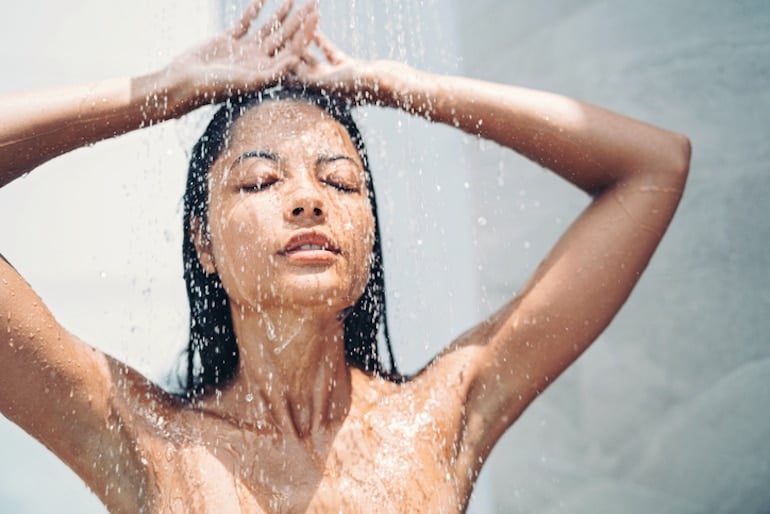 Final Thoughts
As a final surprise, shower head filters don't only benefit hair. According to board-certified dermatologist
Dendy Engelman, MD, FACMS, FAAD
, they're wonderful for your complexion, too. "Since chlorinated water can leave your skin feeling dry and flaky—studies show that it can even speed up
the skin's aging process
—using a shower head filter helps you maintain healthy, hydrated, and youthful-looking skin," she says. Lastly, as beneficial as shower filters are for your hair (and skin!), a common misconception is that they soften hard water. As a refresher, hard water is ripe with minerals. While that might sound like a good thing, it can actually end up drying out your hair. Unfortunately, according to Jamie, shower head filters only target harsh chemicals—not minerals. Nonetheless, purified shower water should still be much gentler on your hair than water laden with chlorine and other chemicals. For that reason, they're still a worthy upgrade for your regular wash and rinse. Hallelujah—a long-term solution for good hair days at last.
More like this