The Ultimate Self-Care Gift Guide for 2022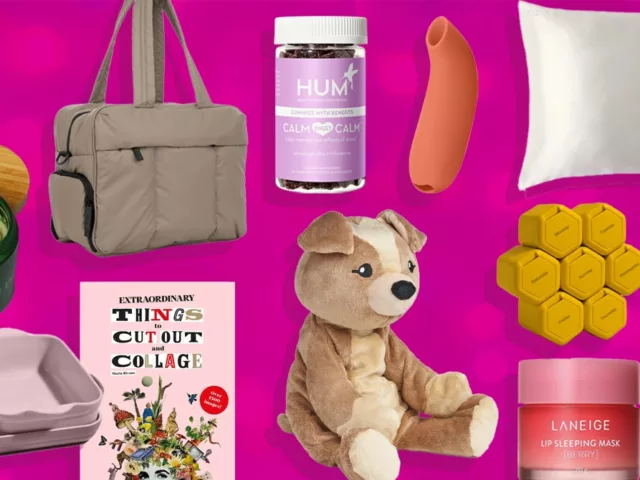 'Tis the season for self-care. We rounded up our 17 favorite wellness essentials to help everyone on your list relax and reset in time for the new year. From muscle-soothing massage guns to calming gummy vitamins to chic kitchen essentials, here are our picks for the holiday season.
With stress and burnout at an all-time high, everyone could use a little self-care. And what better time to encourage your loved ones to give themselves some TLC than the holiday season? Self-care looks different for everyone: For some, it's spending extra time baking delicious treats. For others, it could be as simple as remembering to take your daily vitamins to support a happier, healthier lifestyle.
We know it can be hard to narrow down all of the options out there, which is why we rounded up the 17 best self-care gifts. We included options for everyone on your list—from your partner to your brother to the little ones in your life. (And maybe add an extra one for yourself!) 
Keep reading to see our favorite self-care gifts, below.
Self-Care Gifts for Everyone on Your List
HUM Nutrition Gummy Vault, $38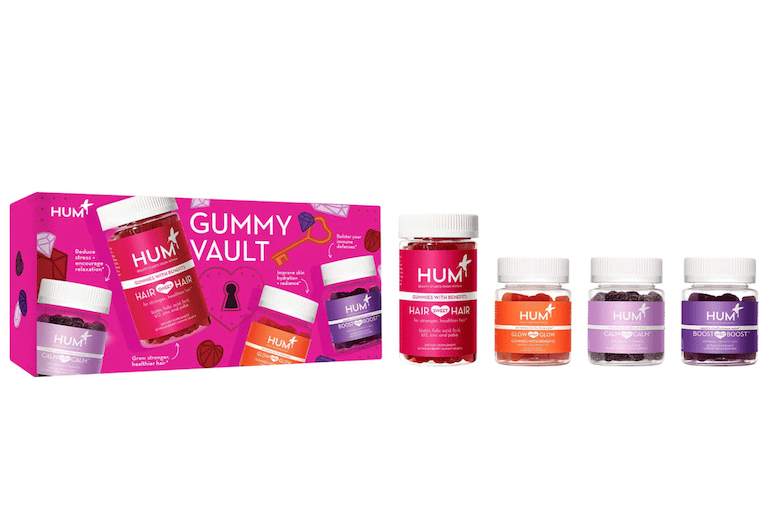 We're suckers for good packaging, so gifting this Gummy Vault—a Sephora exclusive—of our much-loved vegan gummies is a must this year! The Vault includes a full-size Hair Sweet Hair, our hair growth gummy, and mini sizes of our Boost Sweet Boost immune gummy, Glow Sweet Glow hyaluronic acid gummy, and Calm Sweet Calm, our ashwagandha gummy for stress management. Added plus: The mini sizes are perfect for holiday travel.
Laneige Midnight Minis Lip Sleeping Mask Set, $19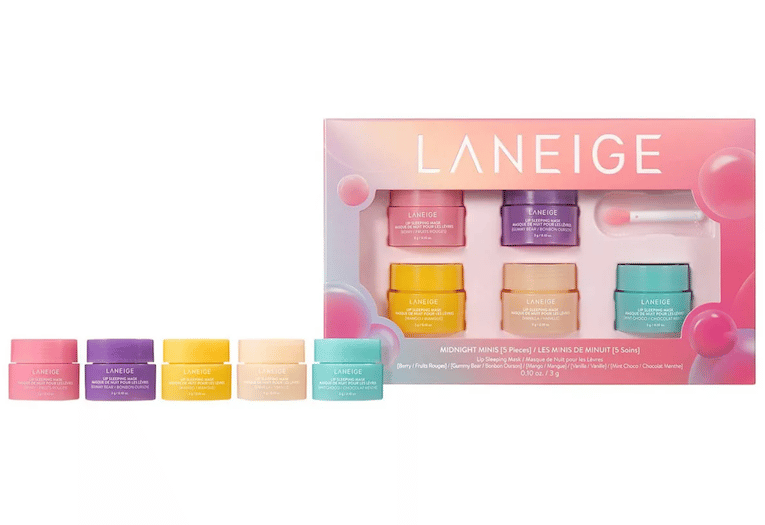 The one body part everyone seems to forget about giving some TLC? Your lips! That's why these lip sleeping masks in five different flavors feel so luxe! The super hydrating masks are perfect for combatting chapped winter lips using ingredients like Murumuru seed and Shea butter.
HUM Nutrition Calm Sweet Calm Gummies, $30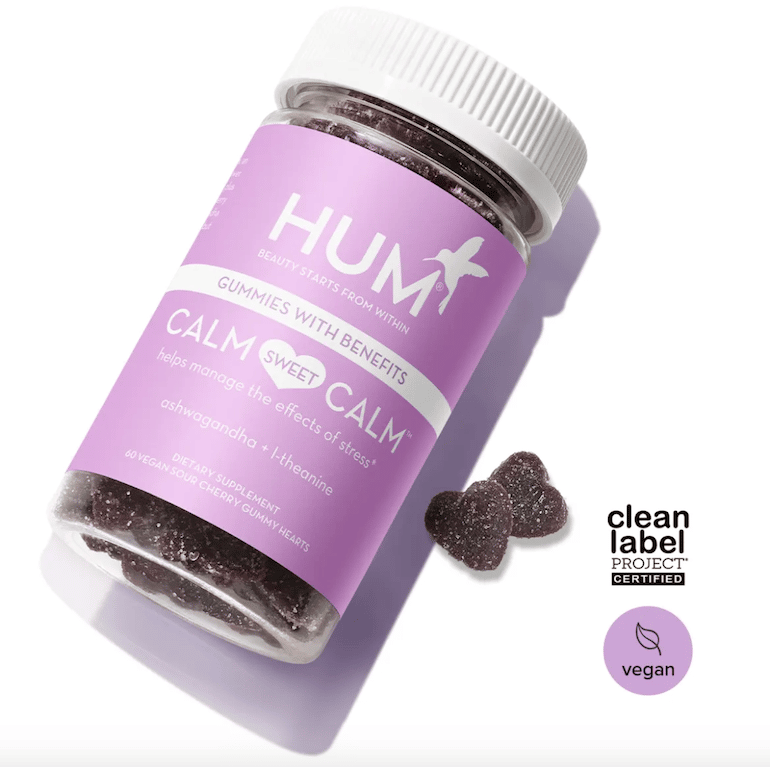 Everyone on your list could use some calm during the holiday season (and beyond). Calm Sweet Calm features ashwagandha and l-theanine to reduce symptoms of stress and promote relaxation. Bundle this with any of the other items from this list for the perfect self-care gift!
Hugimals Weighted Stuffed Animal, $64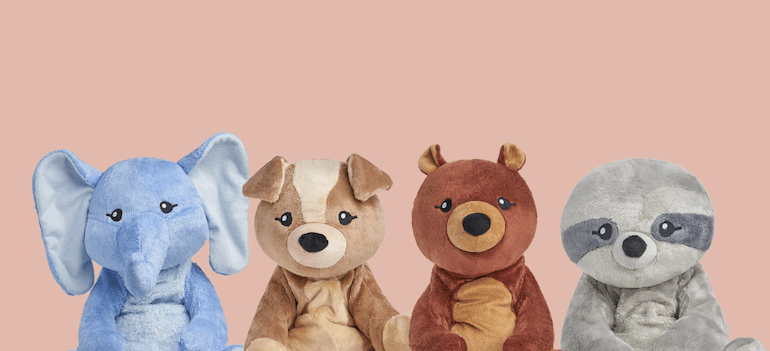 The biggest act of self care might possibly be sleep. A good night's sleep is directly linked to physical and mental well-being. Help encourage more restful nights (and better, more productive days) by gifting this weighted stuffed animal. It provides the sensation of "hugging" you back, lowering stress levels, increasing feelings of calmness, and promoting better sleep. They're perfect for anyone—from kids to adults.
Kate McLeod Sleep Pebble Bath & Shower Oil, $48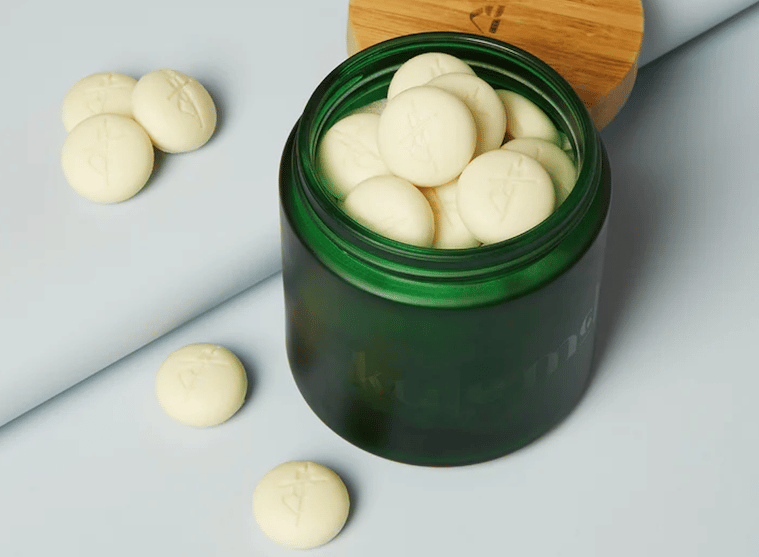 Set yourself up for a restful night's sleep with these bath and shower pebbles. They're made with nourishing cocoa butter, plant-based oils, and natural exfoliants to help rejuvenate and relax the body. But the secret, sleep-supporting ingredient? Lavender, which research has shown improves sleep quality. Plus, these pebbles come in a refillable container, making them a sustainable self-care gift.
Cadence Days of the Week Capsules, $88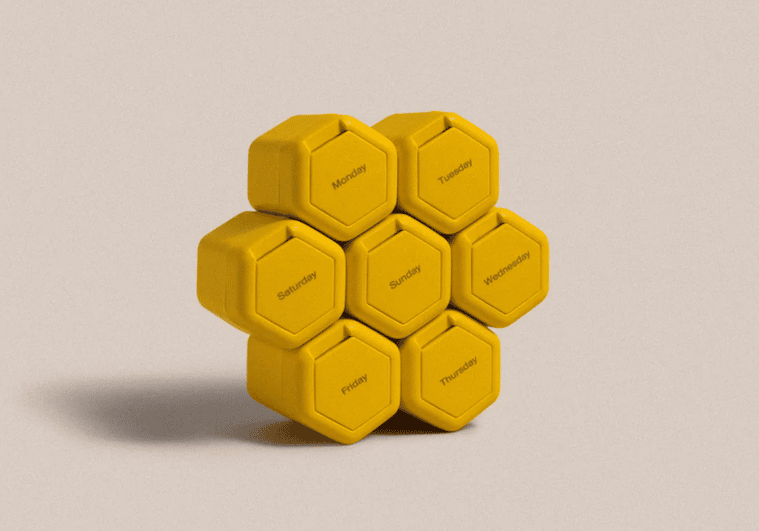 Taking your supplements daily is the best way to see and feel the results you're looking for, but everyone can forget from time to time. Those who struggle to keep a routine will never miss a day with these days-of-the-week capsules that are perfectly sized for your daily supplements. The magnetized capsules stick together for easy travel and can be configured any way you want. Choose from 14 different colors.
Collage Activity Book, $20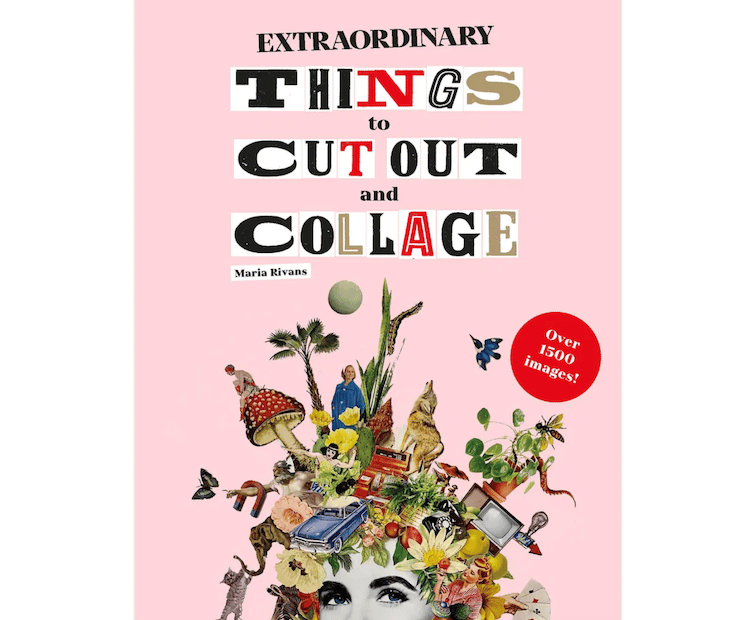 Coloring can be meditative and reduce stress, research shows, but for those that like to live life outside the lines, this collage activity book can be an exercise in mindfulness. It features over 1500 images to cut out and use to create quirky collages. Appropriate for adults and kids alike, the only thing miss is a glue stick.
Papier Meal Planning Notebook, $20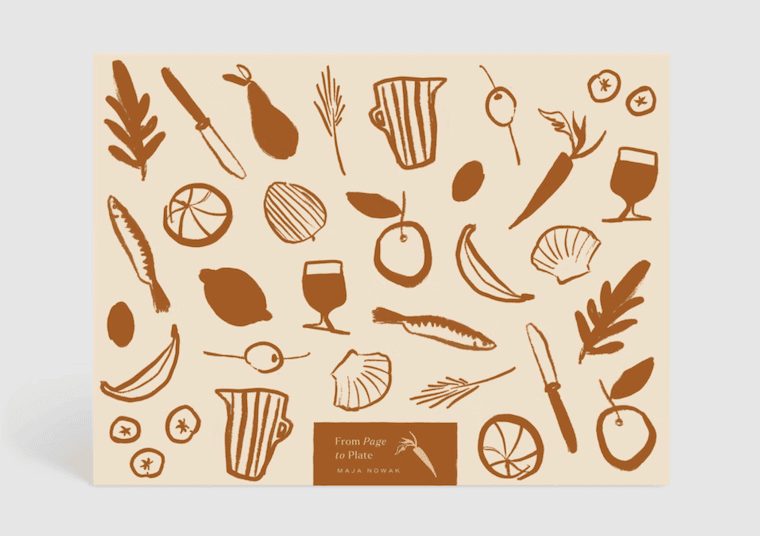 Eating delicious, home-cooked meals is the ultimate act of self-care, but meal planning can be time-consuming and take some extra effort. Make things easier (and aesthetically pleasing) with this meal planner that includes space to write out three meals a day and create a grocery list to match. Your recipient will never miss an ingredient again! 
Olive & June The Mani System, $55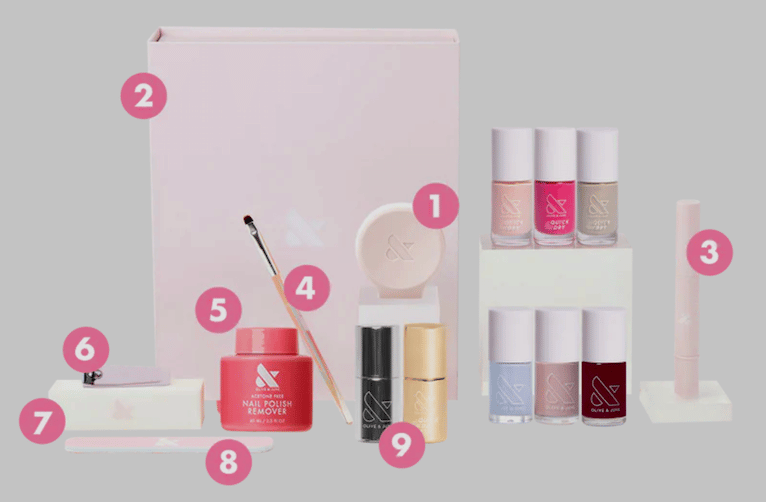 Sometimes self care is all about slowing down. If your friend or family member is beauty-obsessed, they'll love this manicure kit. It comes with everything they need to achieve a salon-worthy mani from the comfort of their own home: non-toxic nail polish, nail clippers, a nail buffer, cuticle serum, nail polish remover, a clean-up brush, and a shiny top coat.
Looking for a self-care gift for a little one in your life? Try the Super Smalls Kids Self-Care Nail Kit ($36). It's fully stocked with everything they need to paint their dream manicure—all in miniature size (we can't handle how cute it is!).
The Sill Best Sellers Duo, $120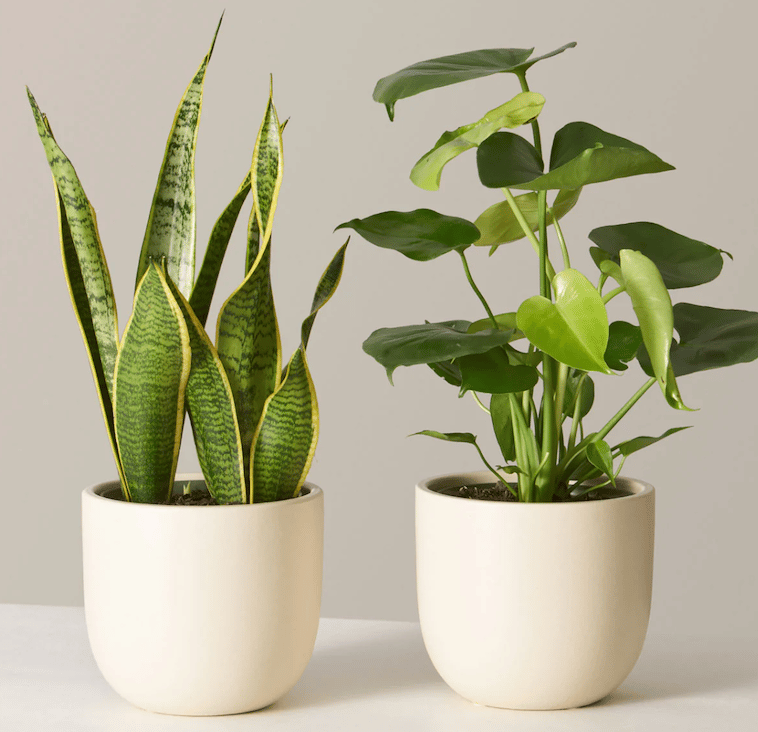 Seasoned plant parents and newbies alike will love this stunning plant duo. It comes with two medium-sized plants in chic, minimalist planters (you can choose the colors you think your loved one would like best). The first plant is a monstera, which will thrive in sunny spots and transform any space into a tropical jungle. The second, a snake plant, is one of the best house plants for air quality and can thrive in any kind of environment.
Dame Aer, $95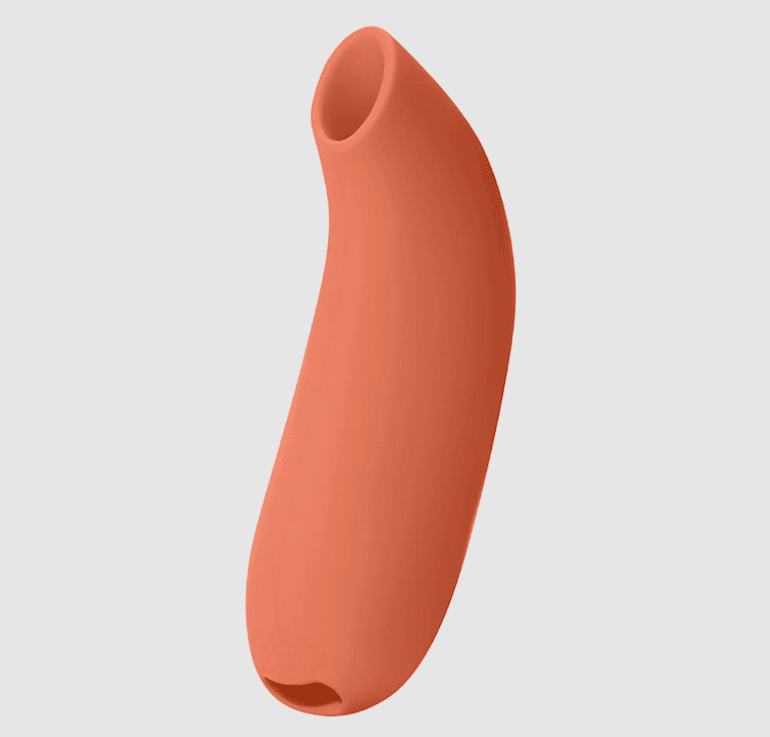 Who says self-care can't be sexy? In fact, there are tons of health benefits of masturbating—from improved mood and sleep to increased self-worth to a more regulated nervous system. We know gifting a sex toy might only work for a *specific* person, but this best-selling suction toy will help any of your loved ones love themselves fully. 
Theragun Mini, $179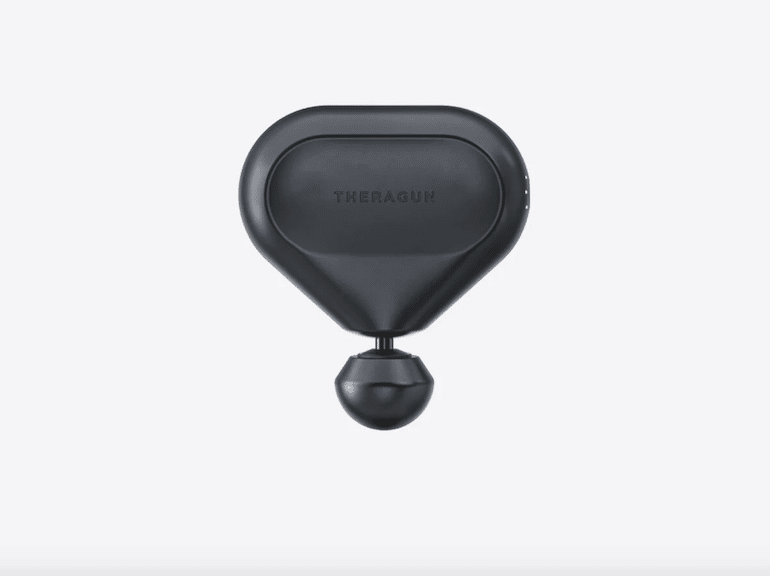 Can confirm: Self-massage is good for your body, mind, and soul. This mini massage gun is perfect for fitness folk who are always complaining about knots and post-workout soreness. Just having it on hand is the perfect reminder to give your muscles the workout recovery and rest they deserve. The mini-size is also ideal for packing in a gym bag or carry-on.
Our Place Bakeware Set, $195
There's a reason stress-baking is so popular. Psychologically, baking engages all of your senses (touch, smell, taste, sight, and sound), forcing you into the present. Read: There's no time for any anxiety-ridden thoughts or worries to overtake your focus. Plus, the reward of delicious baked goods releases feel-good chemicals in the brain. This chic bakeware set has five multitasking items (goodbye, cabinet clutter) to help your friend or family member bake away the stress of the day.
Vitruvi Essential Oil Diffuser, $182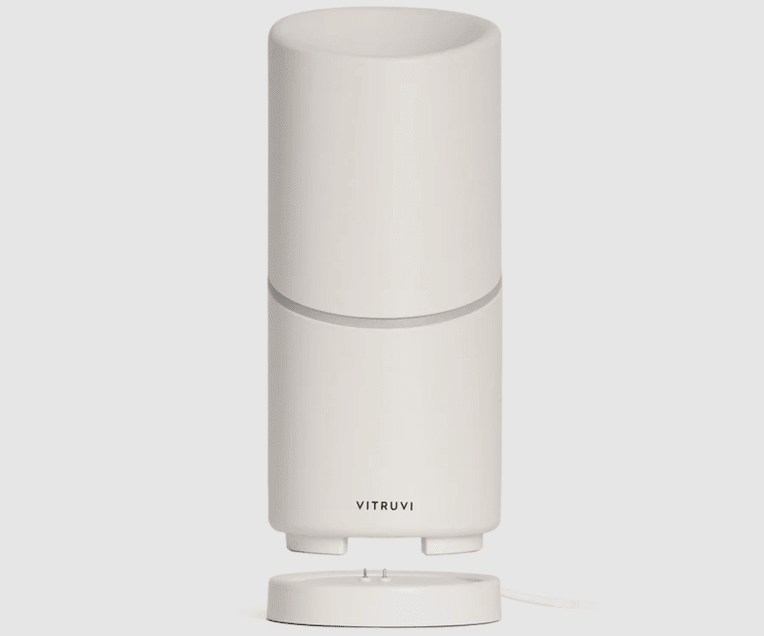 Aromatherapy has been proven to help with anxiety and improve sleep. Give your loved one the gift of a good-smelling space with this essential oil diffuser. It gently disperses essential oil throughout the day (with options of a four-hour or eight-hour run times) and sets a calming mood with warm LED light. The best part? It's cordless, so you can move it throughout your home to make sure the scent reaches every corner.
Silk Pillowcase Duo, $125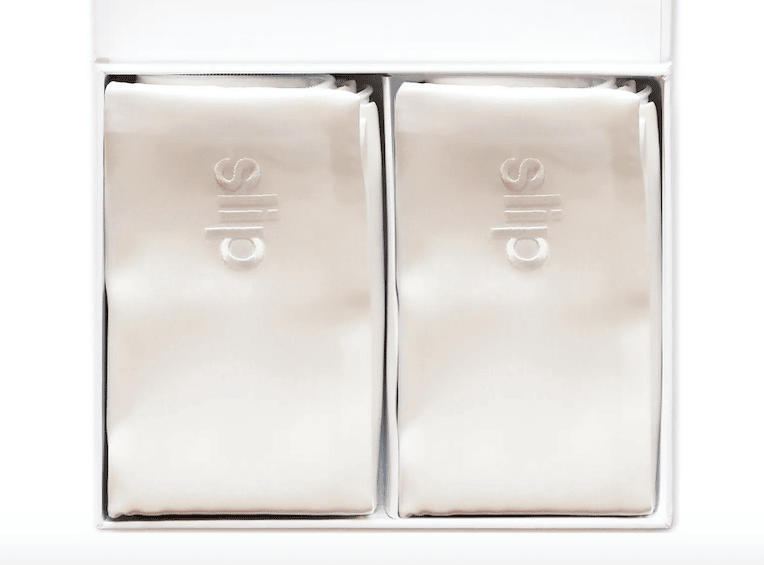 Help your loved one practice self care in their sleep with this luxe silk pillowcase duo. Cotton pillowcases typically draw out moisture from hair and skin—leaving your complexion and your tresses feeling dry and dehydrated in the morning. This gentle fabric reduces friction on the face (bye, bye fine lines) and helps to retain moisture so your friend or family member will wake up with shining hair and glowing skin.
Beast Health Blender, $132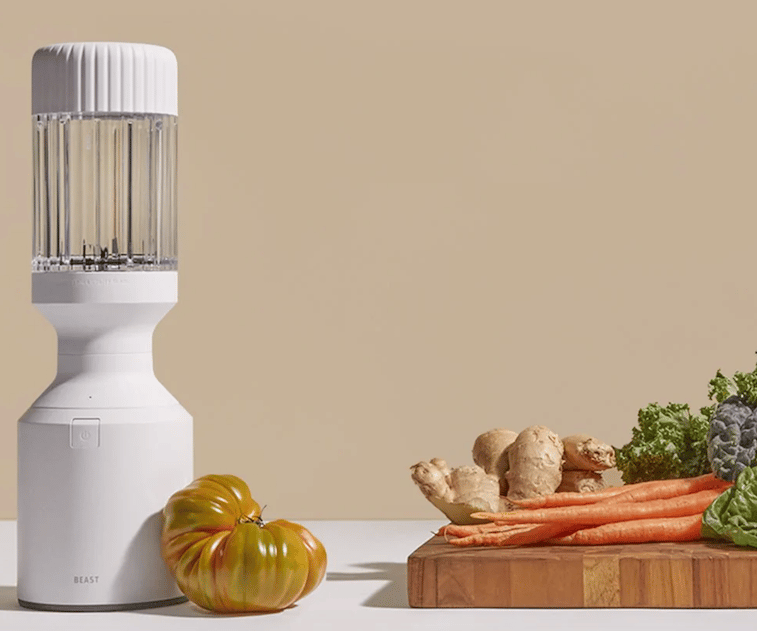 Anyone on social media right now will have already eyed this visually-appealing and minimalist personal blender. Believe the hype. The Beast blends smoothies quickly and efficiently and includes a storage lid, drinking lid, and carry cap so you can blend and go. We're gifting it with a pouch of HUM's Core Strength, our plant-based vanilla protein powder. It makes the perfect present for the college students, apartment dwellers, and commuters on your list.
Calpak Luka Duffel, $120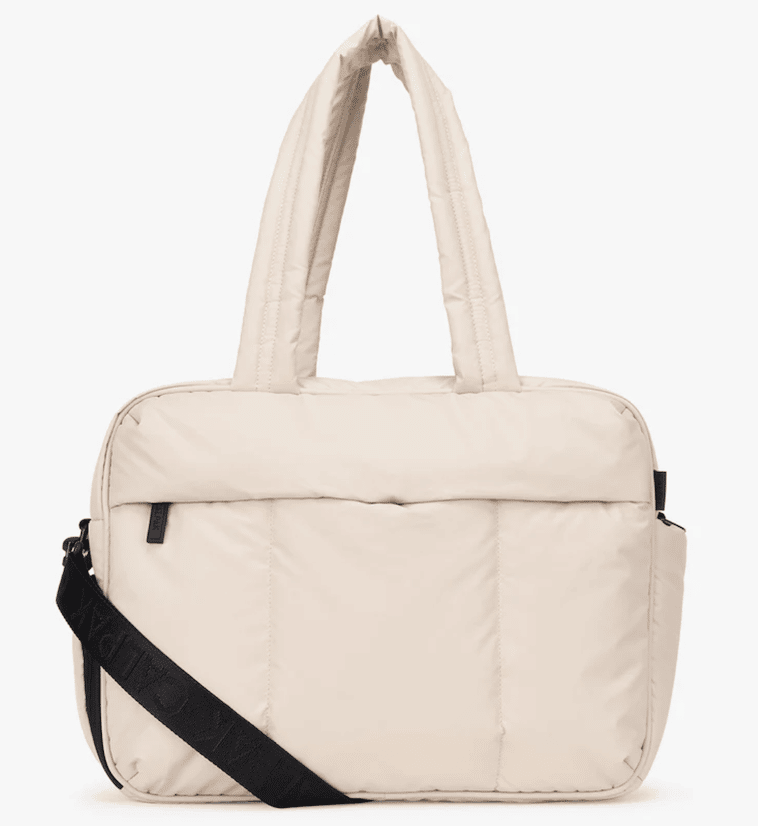 If your friend is always on-the-go, this duffel bag can help keep them organized (read: reduce worries about forgetting necessary items). It comes with compartments for just about everything: a spare pair of shoes, phone, wallet, food—whatever your loved one needs to get through their busy schedule. Plus, it slides right onto any suitcase, which means it's perfect for any last-minute, self-care vacations.
More like this