When Is the Best Time to Take Collagen? An RD Advises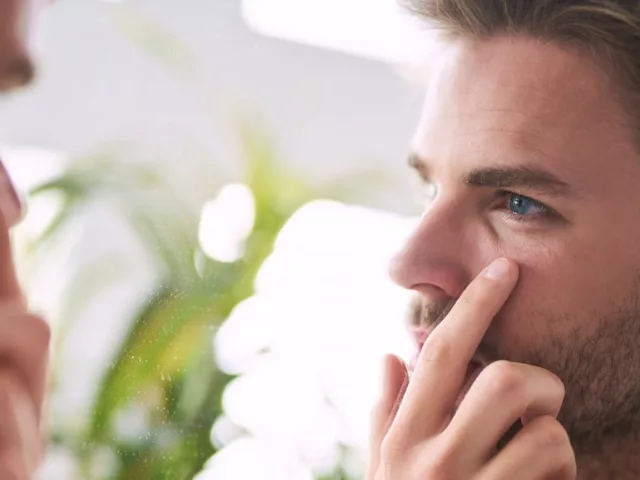 Chelsey Amer, MS, RDN, CDN, discusses the best time to take collagen, in terms of both age and time of day.
Collagen is everywhere these days. But when should you add this superstar supplement to your regimen? Also, when is the best time to take collagen: morning or night? Let's find out.
First, what is collagen?
Collagen is a
type of protein
found in animals. In fact, it's the most abundant protein in your body. You can find collagen in your:
skin
muscles
connective tissues
bones, ligaments + more
You can consider collagen as the "glue" that helps hold things together by providing strength and structure to your body. Collagen is made from amino acids, aka the building blocks of proteins. Although collagen isn't a
complete protein
—meaning it doesn't contain
all
essential amino acids—collagen is still a great source of protein.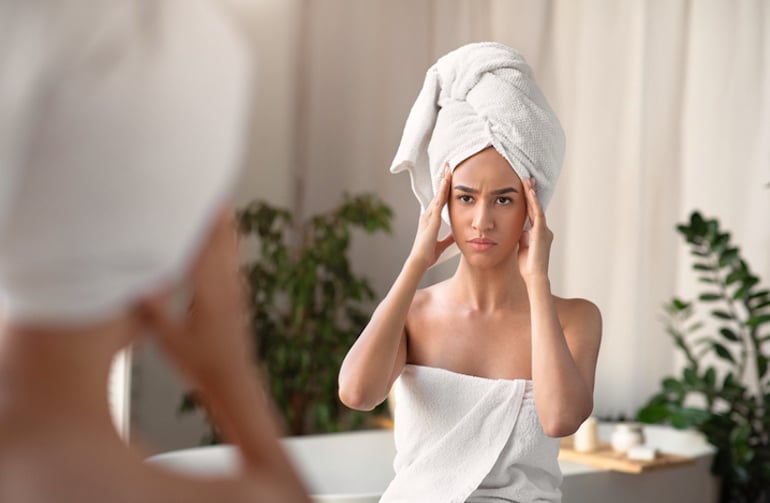 When is the best time to start taking collagen?
Natural collagen production in your body begins to slow by the age of 25. For that reason, this age is an ideal period for when you should take collagen. (That said, remember that it's never too late to start!) From then on, collagen production decreases at a rate of
one percent per year
, accelerating in women after menopause. You may begin to notice lower collagen levels via:
sagging skin
fine lines + wrinkles
brittle hair + nails
weaker joints
Several factors accelerate collagen breakdown, including but not limited to:
an inflammatory diet
stress
inadequate sleep
smoking
To help avoid this, eat a nourishing diet rich in
anti-inflammatory whole foods
, like vegetables, fruit, whole grains, lean protein, and healthy fats. Also, when possible, wear proper sun protection, work on stress management,
prioritize good sleep hygiene
, and quit smoking. Yet since we can't avoid all factors that accelerate collagen loss,
supplementing with collagen
can be beneficial. Before you notice any signs of collagen loss, you may wish to add a collagen supplement to your routine—especially if you struggle with getting enough protein in your diet.
What time of the day is best to take collagen?
So, you're convinced a collagen supplement can be beneficial for you to support your skin and wellness goals. But what's the best time of day to take collagen supplements? Spoiler alert: According to current research, it doesn't really matter. Limited scientific evidence is presently available speaking to the best time to take collagen. However, as is the case with most supplements, consistency (read: taken daily over an extended period of time) is key to experience the results you want.
Morning
Some claim that taking collagen in the morning on an empty stomach is best because protein requires stomach acid for absorption. However, the truth is that your body can digest protein at any time. Protein digestion
begins in the mouth and continues in the stomach
. Your stomach is always at an acidic pH to help digest food—including collagen—so the time of day isn't as significant.
Night
Others say it's best to take collagen supplements in the evening so your body has time to repair, but they also seem to miss the mark. Your body will absorb and utilize the amino acids that it needs the most, and you don't need to be asleep for this benefit.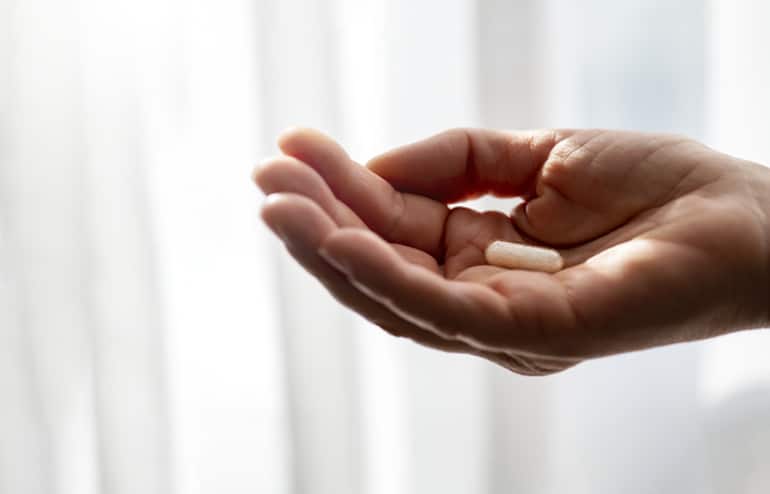 The Bottom Line
While you may be curious to discover the best time to take collagen, the answer is simple: Timing matters significantly less than consistency and quality. Now that you know when to take collagen (daily!), it's time to choose the best collagen supplement for you. HUM has two high-quality collagen supplements to choose from: Collagen Love and Collagen Pop.
Collagen Love
is a swallowable collagen capsule from bovine sources. It's packed with types I and III collagen, plus vitamin C, hyaluronic acid, chondroitin sulfate, and antioxidant red wine and grape seed extracts.
Collagen Pop
is a dissolvable tablet that features marine collagen and vitamin C in a drinkable strawberry and lemon flavor. The combination of collagen plus vitamin C helps
boost collagen production
and lock in moisture to hydrate skin.
More like this