5 Vegan Thanksgiving Recipes for a Deluxe Feast
Alex Caspero, MA, RD, shares winning recipes for a delicious and nutritious vegan Thanksgiving.
Thanksgiving is right around the corner! Most foodies have already started thinking about what they're going to serve. But with the steady rise of plant-based eaters, typical fare like turkey with all the trimmings may not be offered this year. But no need to worry! Maybe you're trying to cut back on meat for environmental concerns, or simply want to increase your vegetable intake. Whatever the case may be, you'll want to save and prepare these healthy vegan Thanksgiving favorites.
Farro & Butternut Squash Stuffing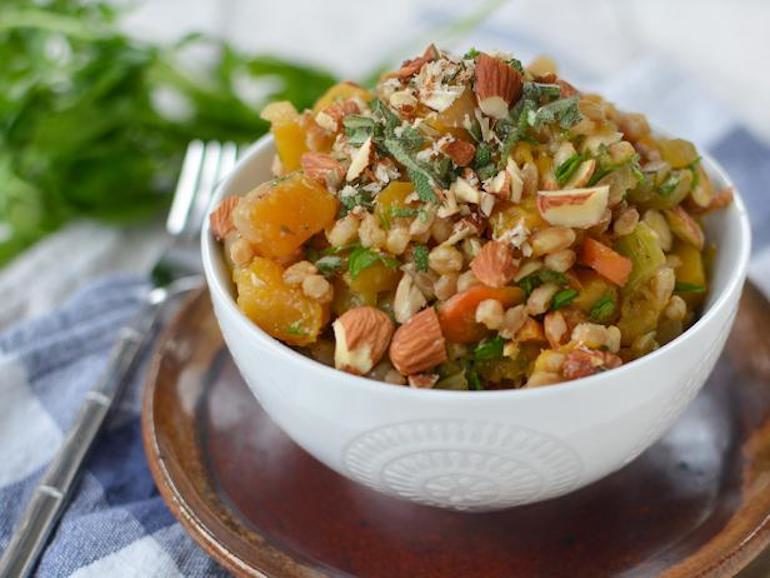 Farro & Butternut Squash Stuffing
This vegan stuffing stars farro, butternut squash, and toasted almonds for an unexpected twist on a classic. Farro is a hearty grain native to Italy and the Middle East, as well as a bold choice for a nontraditional side dish. Similar to brown rice in texture, farro has an earthy flavor and a nourishing chew—plus a whopping five grams of fiber and seven grams of plant-based protein per 1/4 cup serving.
PREP
20 minutes
COOK
1 hour
SERVES
8
INGREDIENTS
3 cups vegetable broth
1 cup water
2 cups pearled farro
2 tablespoons olive oil
3 cups diced peeled butternut squash
1 large onion, chopped
1 cup chopped carrots
1 cup chopped celery
1 tablespoon fresh thyme leaves
1 tablespoon minced fresh sage
1/2 teaspoon salt
1/2 teaspoon freshly ground black pepper
1 cup almonds, toasted and coarsely chopped
1/2 cup fresh chopped parsley
SUPPLIES
Medium saucepan
Large skillet
INSTRUCTIONS
Bring vegetable broth, water, and farro to a boil in a medium saucepan. Cover, reduce heat to low, then simmer for 25-30 minutes (until farro is tender). Drain, reserving cooking liquid.
Meanwhile, heat the olive oil in a large skillet over medium heat. Add squash, onion, carrot, and celery. Cook for 10 minutes or until vegetables are tender. Add in the cooked farro, thyme, sage, 1/2 teaspoon each of salt and pepper, and 1/4 cup of the reserved broth. Season to taste, adding more salt as needed.
Stir in the almonds and parsley, adding in more reserved cooking liquid if needed. Spoon on a platter and serve.
Vegan Thanksgiving Spread
Round out the meal with these plant-based Thanksgiving favorites: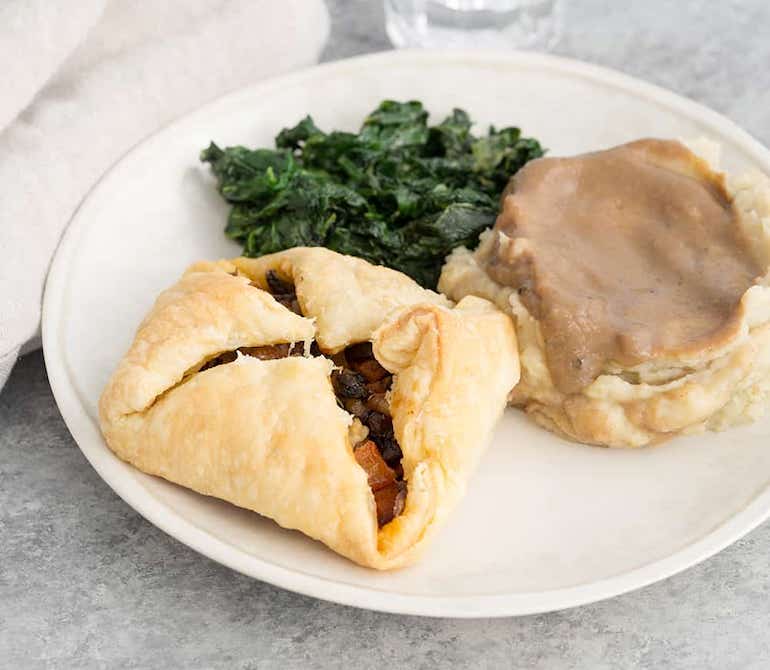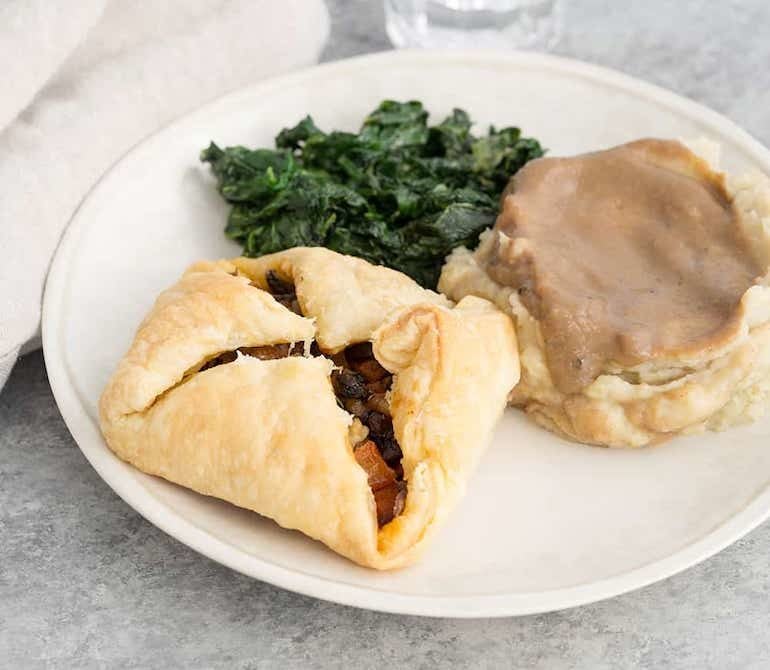 Mini Vegetable Wellingtons
If you're looking for a vegan thanksgiving main dish, this is it! These mini Wellingtons are loaded with butternut squash, mushrooms, and walnuts.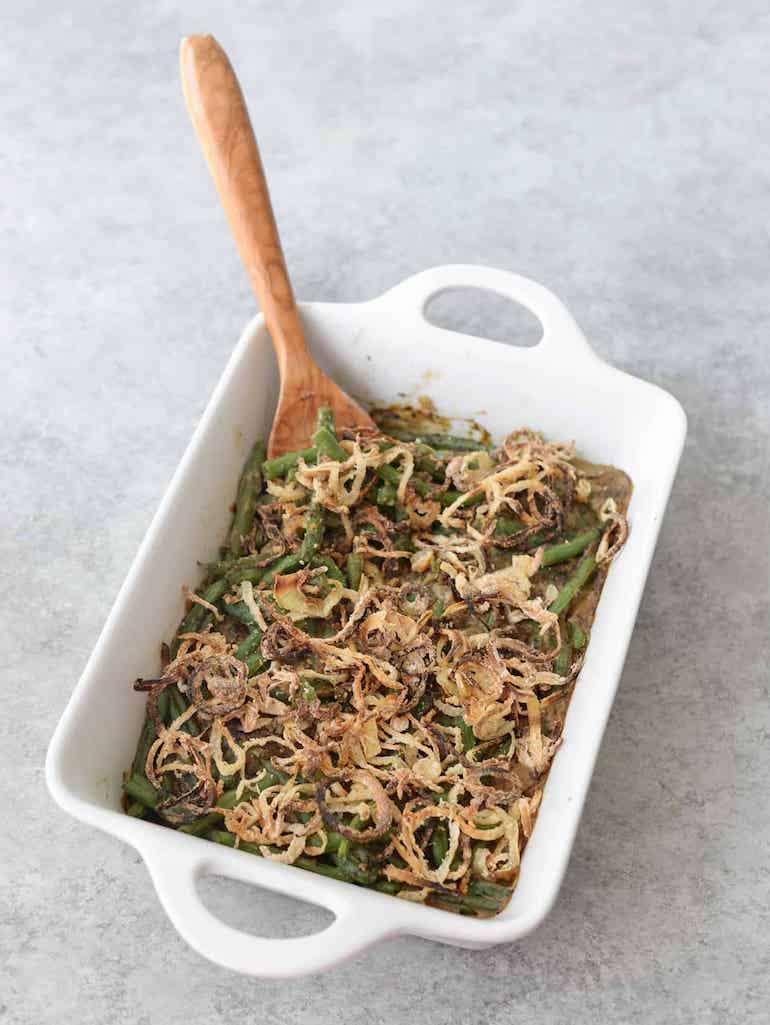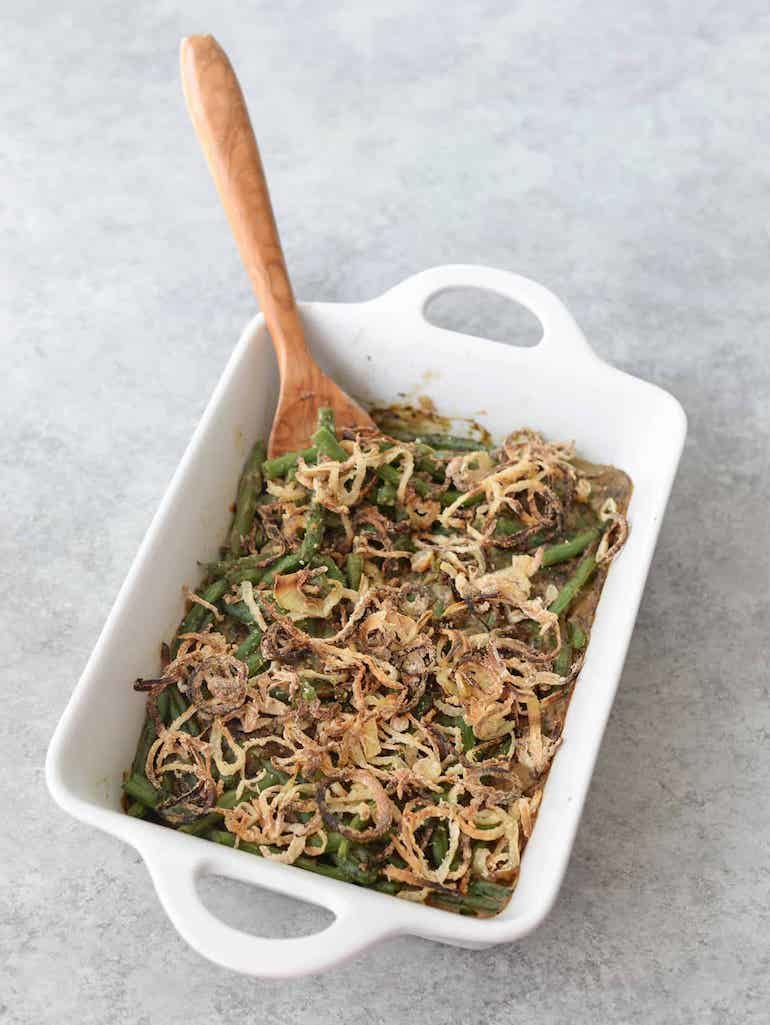 Fresh Green Bean Casserole
This vegan fresh green bean casserole is a long way from your mama's Campbell soup recipe. It features fresh beans, homemade mushroom sauce, and DIY faux-fried onions.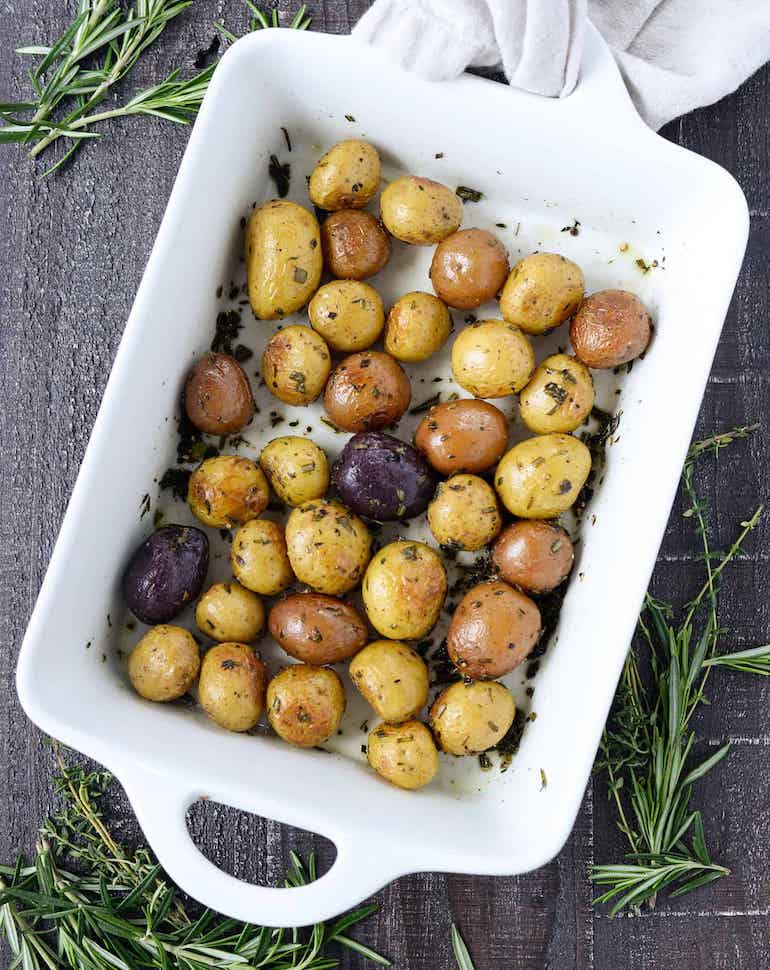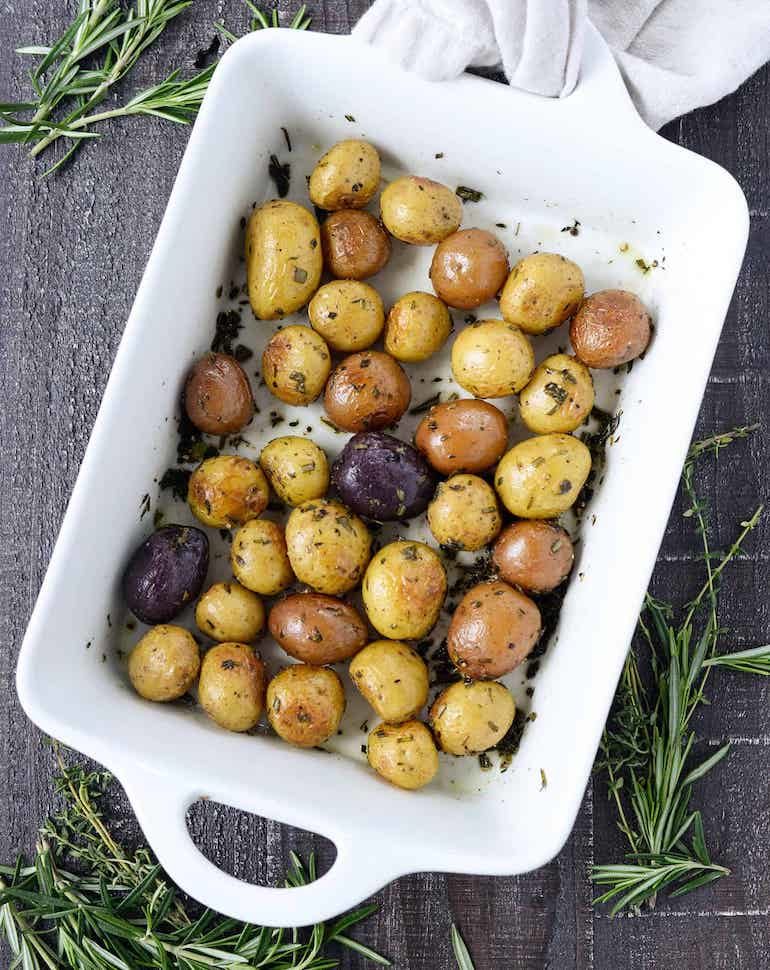 Perfect Herb-Roasted Potatoes
These simple potatoes are roasted with sage, rosemary, and thyme, making an effortless side dish for any holiday gathering.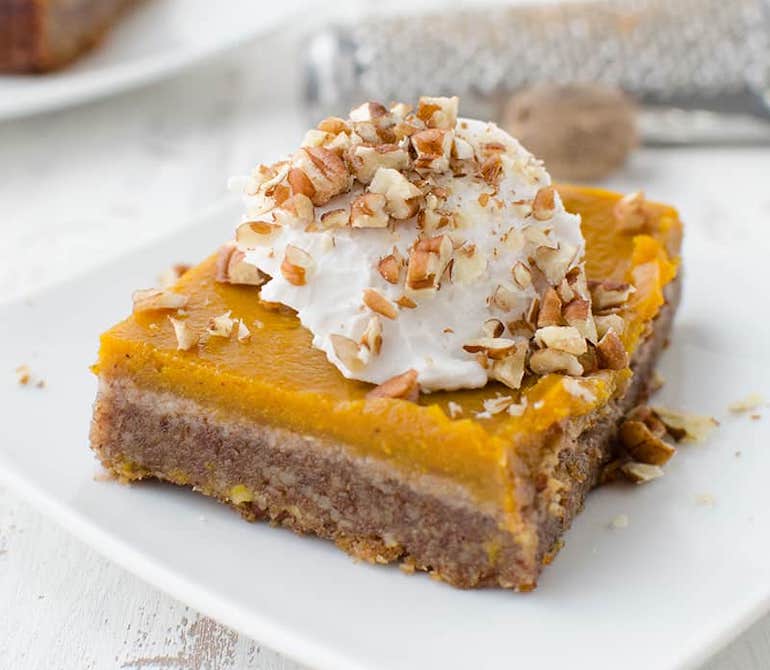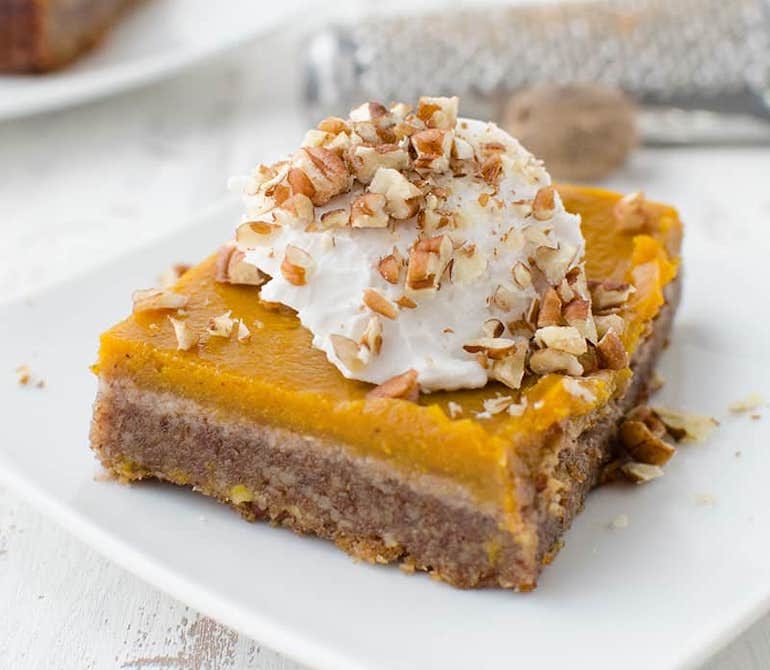 Vegan Pumpkin Pie Pecan Bars
Don't forget dessert! These bars combine two favorites: pumpkin and pecan pie. They're dairy-free and packed with pumpkin puree, pecans, coconut milk, and plenty of spices.